2021 World Jiu-Jitsu IBJJF Championship
The Favorites To Win The Women's Absolute Division At IBJJF Worlds
The Favorites To Win The Women's Absolute Division At IBJJF Worlds
With all of the recent champions out, two veterans and several newcomers have a chance to claim the absolute throne at the 2021 IBJJF World Championships.
Dec 7, 2021
by Corey Stockton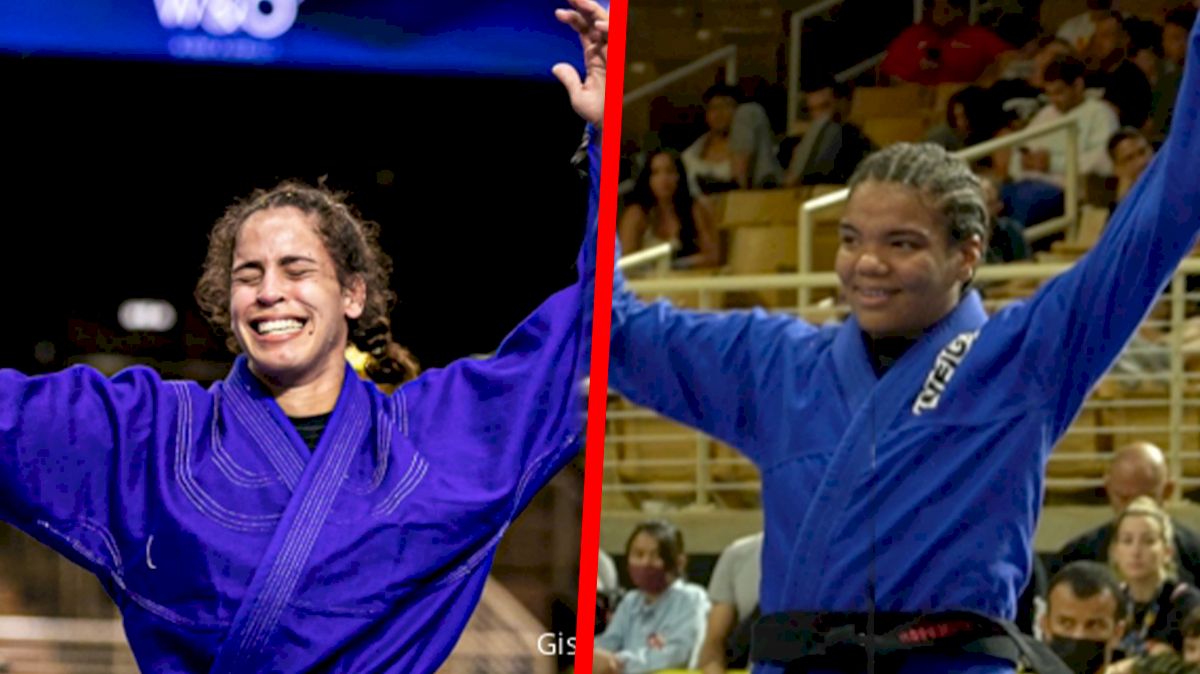 The 2021 IBJJF World Championships are just a few days away. The weight class brackets are out, and the athletes are plotting their paths to gold. One of the biggest storylines this year has been the absence of Buchecha, creating a vacuum in the men's absolute division, which many of the best in the world will be eager to fill.
While the male open weight class is open for the taking, the female absolute division could be equally open, as all three of the women who have stood atop that division dating back to 2016 will be absent from this year's tournament. Nathieley De Jesus, Dominyka Obelenyte, and Tayane Porfirio are all out, paving the way for several newcomes, as well as champs of old, to claw back to the top of the open weight podium.
There's no telling who will and who won't register for the absolute division until registration closes on Friday, December 10 at 8 p.m. ET. But there are several women who are likely to sign up and take their shots at the throne. If they register, these athletes will be the favorites to win it.
---
The returning champions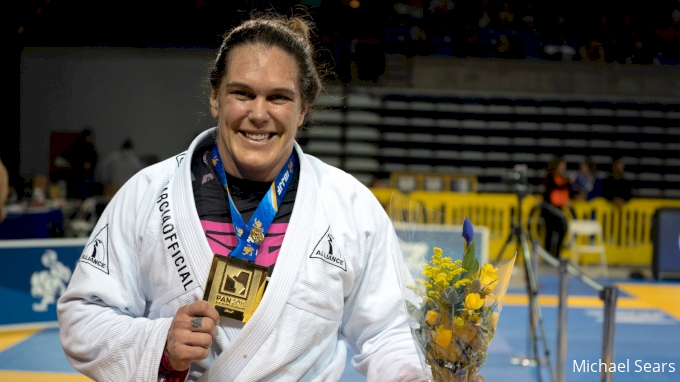 Gabi Garcia
Gabi Garcia is a three time IBJJF absolute World Champion. She won all three titles consecutively, but her last title came back in 2012, when she defeated Luiza Monteiro in the final. Nearly a decade has passed since then, and a new generation of grapplers is looming in the division Garcia once dominated. In that time, Garcia has primarily focused on no-gi, where she's continued to clean up. Garcia has not lost to anyone currently registered for Worlds, but she hasn't faced many of the youngest black belts in the division, and it remains to be seen how she has adapted her game to deal with tricky guard players like Yara Soares and Gabi Pessanha.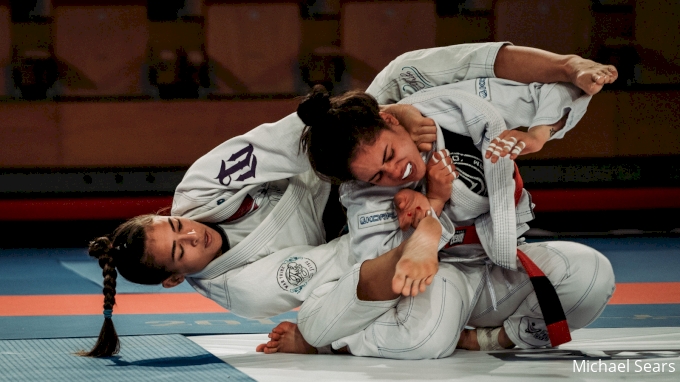 Bia Mesquita has hit the open weight podium in all but one of the last nine World Championships, but she hasn't taken gold since she won back to back absolute titles in 2013 and 2014. None of the three women who have stood in Mesquita's way in recent years — Nathieley de Jesus, Dominyka Obelenyte and Tayane Porfirio — are registered for Worlds this year, giving her a clearer path to the top of the podium. But she could face an old rival in Gabi Garcia, or two rising stars in Gabi Pessanha and Yara Soares. Mesquita is often considered one of the best female grapplers of all time, and she has another opportunity to prove it with a third open weight title here. But she'll have to overcome two of the best women of the new generation, each with the opportunity to start a collection of world titles equal to Mesquita's.
The new stars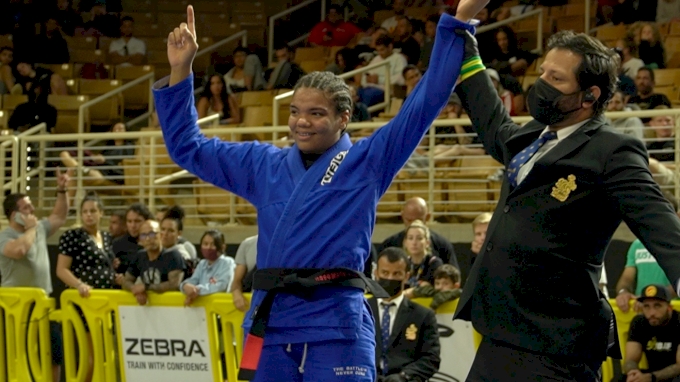 Gabi Pessanha is on a roll early on in her career. She's amassed 47 wins and only six losses since earning her black belt in 2019. Those six losses have come via three individuals: Tayane Porfirio, Yara Soares and Ana Carolina Vieira. She's demonstrated that she only needs a few seconds to turn the tide of a match. She seems capable of scoring at will against even the toughest opponents, and she's well armed with submissions, especially from her guard where she seems to favor triangles and footlocks. She'll be alongside her rival, Soares, as the favorite to win this division. It would be her first IBJJF absolute World title.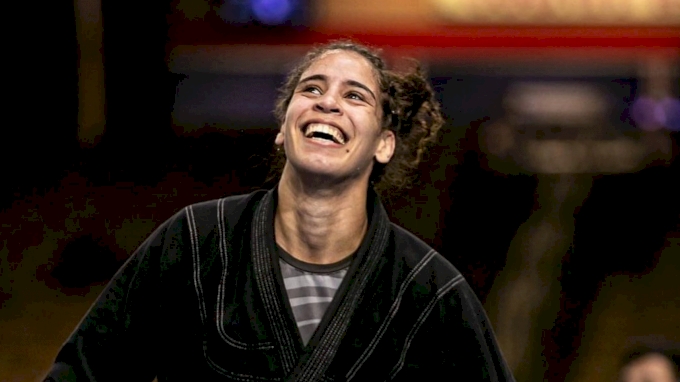 Yara Soares and Gabi Pessanha have been trading wins and losses since 2019. Pessanha has had the better of the matchup — she's 8-4 vs Soares — but Soares seems to have found the winning formula of late. Soares has won three of the last four, and earned a Pans open weight title earlier this year to boot. She should be considered a favorite in this division, and should be expected to win several of her opening round matches via submission. She's an ace once she gets on her opponents' backs; and she knows how to get there.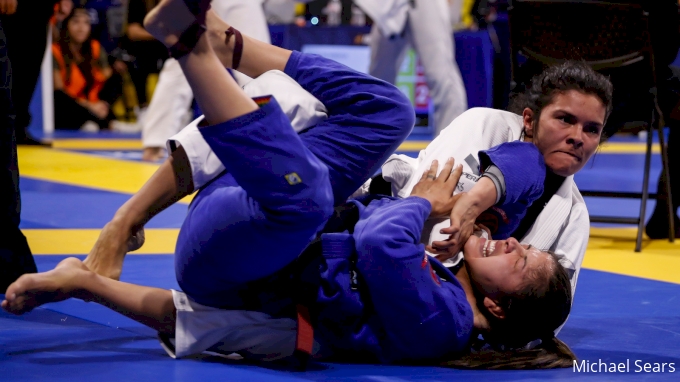 Ana Carolina Vieira is a generation ahead of Pessanha and Soares. She's earned a spot on the podium in each of her last two tries in the Worlds open class, taking bronze in 2018 and 2019. Earlier this year, she defeated the highly-touted Pessanha before falling to Soares in the absolute final at Pans. Vieira is ambitious to hit the top of the podium this year, and has proven that she is in the mix. With the right seeding on the right day, Vieira could grind her way to her first open class title. Meanwhile, she'll be a favorite to win her medium heavyweight division.
Wild cards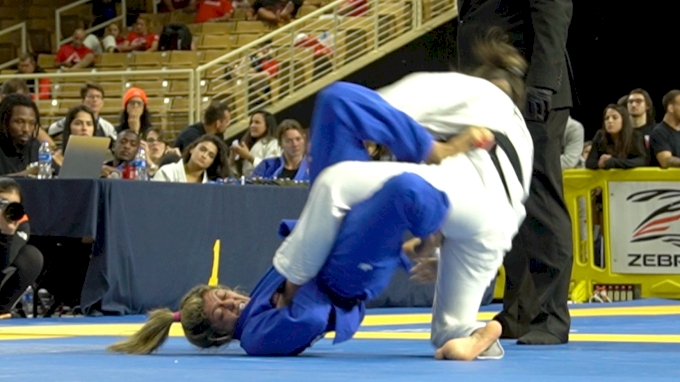 Bia Basilio will likely be one of the smallest women to enter the open weight division, but that hasn't stopped her from hiting the podum in the past. She took silver in 2018, and took bronze at Pans this year, falling to Soares in the semifinal. She's got a nasty footlock, which should cut through the crowd in the early rounds, and could bring her into the medal rounds if she gets a favorable seeding. She should, as she's been one of the top points earners in the IBJJF this season.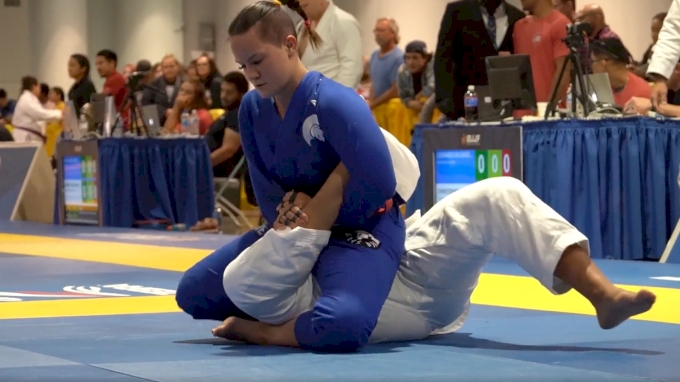 Lis Clay has subverted the belief that she's primarily a no-gi player with her stand out performances throughout this season. She's been somewhat haunted by Ana Carolina Vieira, and will be hunting for a victory over her whether she finds the match in the medium heavyweight division or in the absolute. Clay has a wide range of attacks from her guard, but can sometimes be stymied by her insistence to play from the bottom.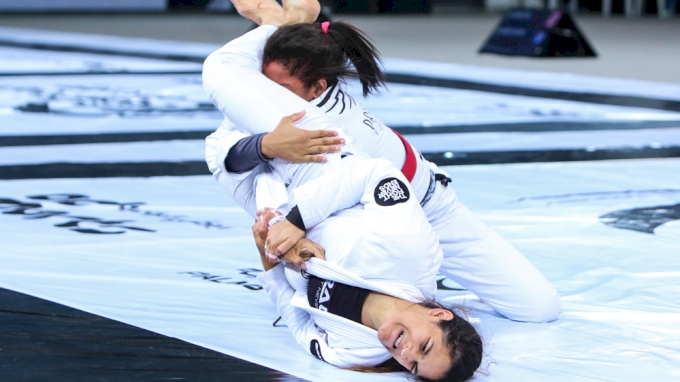 A savage leg locker, Ferreira has the ability to end any match with one shot. However, she's never been tested at an IBJJF World Championships, and she could be facing a crowded welcome party.
Potential dark horses