2022 2nd ADCC South American Trial
13 Athletes Who Could Win ADCC South American Trials On 2nd Try
13 Athletes Who Could Win ADCC South American Trials On 2nd Try
These grapplers stood out at the 1st South American Trials, and will have a second chance to earn their ADCC invite in Sao Paulo on Saturday.
Feb 9, 2022
by Corey Stockton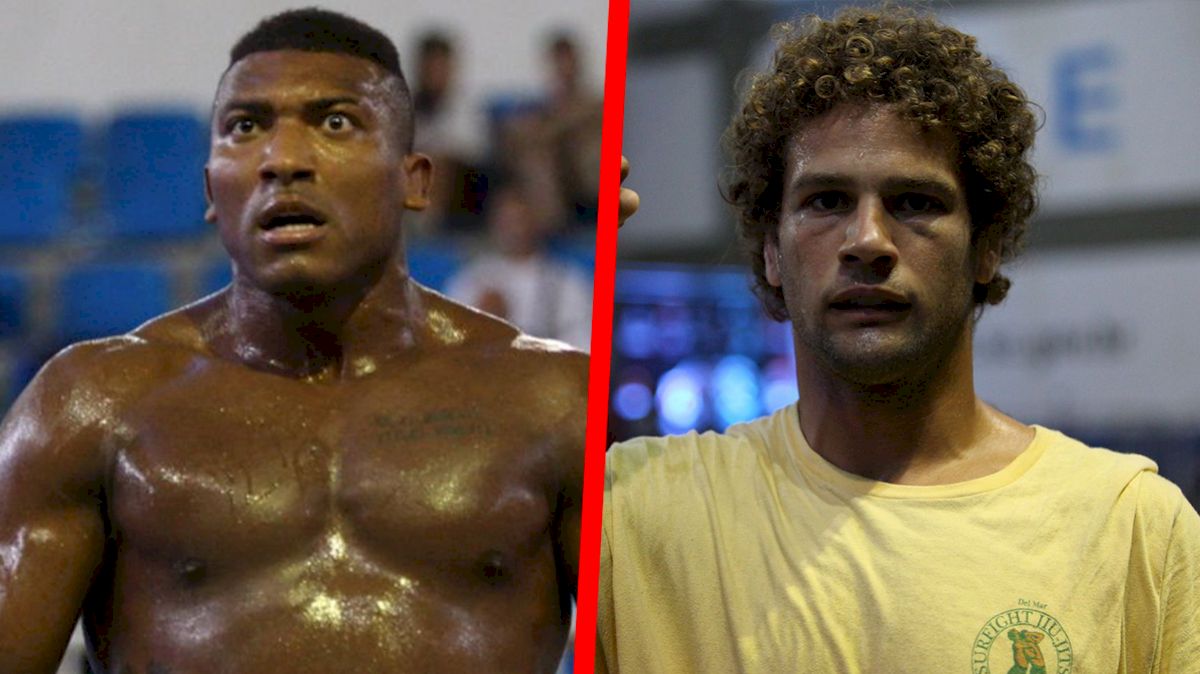 The 1st South American ADCC Trials delivered. Five divisions produced champions who are now qualified to compete at the 2022 ADCC World Championships in Las Vegas in September, and each of those champions fought through deep brackets to earn their spots.
But those champions left several hungry opponents in their wake. Some of those opponents were pinned as division favorites. Others had incredible breakthrough moments, piling up impressive victories and garnering fan support.
Fortunately, those athletes will have a second chance to demonstrate their grappling prowess, and to earn a spot at ADCC.
The 2nd South American Trials is in São Paulo on Saturday, February 12, and many of the top performers from the first trials have indicated that they will participate in the upcoming second event.
These are the athletes that excelled in the first edition of trials who will be back for another shot at gold.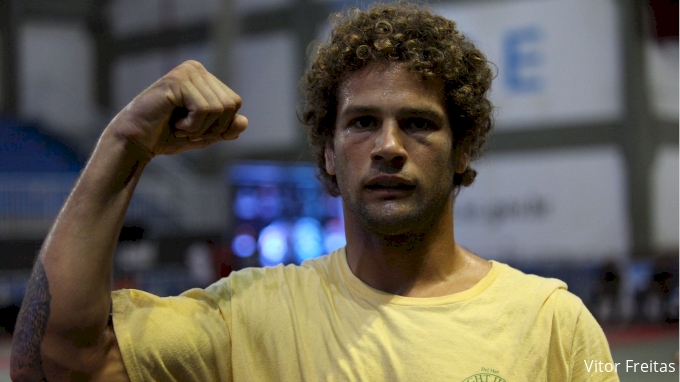 Magid Hage was the breakout star of ADCC Trials. He had five submissions in five matches, and only fell to Mica Galvao in the final. Sporting a t-shirt and surf shorts, Hage blew through his side of the bracket. He's had more ADCC trials matches in this season than anyone. Hage had five matches in November at the 1st North American Trials, and won four of them before losing to Kade Ruotolo.
With experience, fan favor, and a likely top-seed in has back pocket, Magid may find what it takes to strike gold in his third try to qualify for ADCC 2022.
One opponent he'll have to be wary of: Roberto Jimenez will join him in the 77 kg division.
The 77 kg division will be deep with potential matches and second chances. Lucas Protasio could rebound at the second trials; he won four before losing to Mica Galvao in the semis.
And 2019 trails winner Servio Tulio could find his way back to ADCC on his second chance as well. He had four victories including two submissions before falling to Hage in the semis.
Fabrício Andrey must be the favorite, and the no.1 seed, in the 66 kg category going into the second trails in Sao Paulo. He was the no.2 seed at the first trials behind Diego "Pato" Oliveira, and made it to the semifinal before losing to his teammate Diogo Reis. Reis won the division, and Pato was injured, meaning both finalists from the first trials will be out of the second.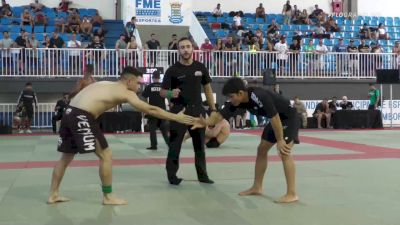 Unlock this video, live events, and more with a subscription!
Get Started
Already a subscriber? Log In
That leaves the 2021 IBJJF World Champion, Andrey. Andrey submitted Cleber Sousa for third place at the first trials, and that's a high-probability final in Sao Paulo. Now that Andrey has some experience with the ADCC ruleset, we can expect even more explosive submissions, adding to the three he collected in Balneario Camboriu.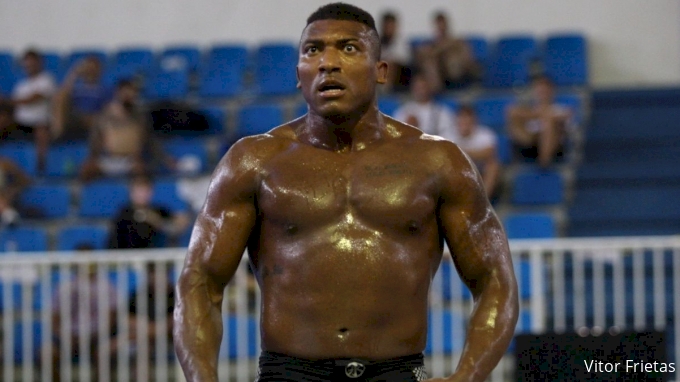 Pedro Alex, "Bombom," will be the man to watch at over 99 kg. The silver medalist from the first trials has confirmed he will return for the second. The runner up went unscored on in Balneario Comboriu, and often bullied his opponents around the mat before running into the eventual champ, Roosevelt Sousa.
The under 99 kg division could be a toss-up between the three remaining semifinalists. Of the three, only Salamao Ribeiro has won the ADCC trials previously, but both Thiago Sa and Henrique Cardoso "Ceconi" stood out at the first trials, collecting two submissions each before meeting in the semifinals.
The 88 kg division may be the most difficult to predict, even when considering the performances of the athletes at the first trials. Many of the returning competitors have a legitimate second chance, but perhaps none better than Andre Porfirio, who demonstrated a superior knowledge of the ADCC format — as well as an aptitude to perform well in that format — last weekend.
There are several legitimate threats to Porfirio's second chance run, including Rafael Paganini and Valdir Araujo, but perhaps the biggest threat is Diego Ramalho.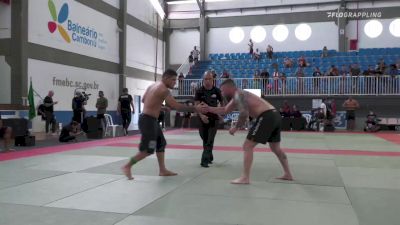 Unlock this video, live events, and more with a subscription!
Get Started
Already a subscriber? Log In
Ramalho had a rocky day in Balneario Camboriu; he won his first match via submission in 20 seconds before losing a leg lock shootout in the final minute of his second match.
Still, Ramalho has submission abilities superior to most in his division, making him dangerous, if also something of a wild card.
All of them will have to beware of the veteran, Murilo Santana, who skipped the first trials, but is registered for the second edition in Sao Paulo.
After winning the over 60 kg division at the first trials, Rebecca De Albuquerque will return to the second trials in search of an ADCC invitation. The second division will be significantly deeper than the first, as there are higher stakes for a victory in Sao Paulo. But Albuquerque has given herself an advantage, and will be one of the division's most experienced in the ADCC format.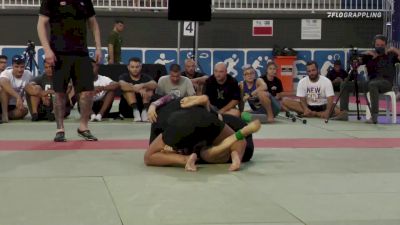 Unlock this video, live events, and more with a subscription!
Get Started
Already a subscriber? Log In