Who's Next: Submission Fighter Challenge presented by Tezos
Meet The Cast and Coaches of Who's Next: Submission Fighter Challenge
Meet The Cast and Coaches of Who's Next: Submission Fighter Challenge
Who's Next: Submission Fighter Challenge presented by Tezos follows 16 up-and-coming grapplers as they compete for a $10k prize and a WNO contract.
Mar 24, 2022
by Hywel Teague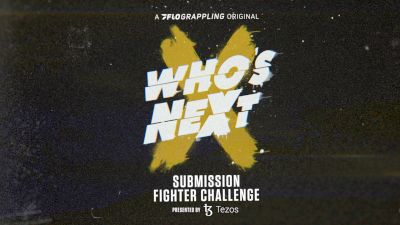 Who's Next was filmed in the jiu-jitsu hotspot of Austin, Texas, home to some of the most talented jiu-jitsu competitors in the U.S. The six-episode series aims to seek out the most talented by testing these athletes' physical strength, fight skills and mental endurance.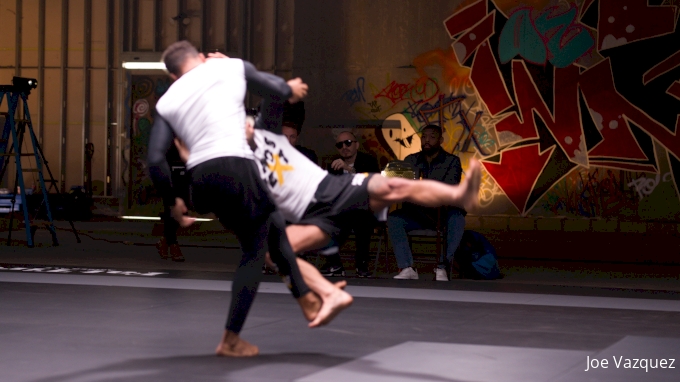 Participants face off in a series of intense no time limit submission-only behind-closed-doors matches
Set in the style of reality competition series like The Ultimate Fighter or Project Runway, we see bitter rivals fight viciously one day and argue about dishes the next. Gut-busting house pranks will stand in sharp contrast with heartbreaking stories of struggle and sacrifice.
Some of the challenges faced by our prospective superstars include bull wrestling, go-karting and even a paddleboard race across Ladybird Lake in downtown Austin.
Who's Next: Submission Fighter Challenge presented by Tezos is the first reality programming developed and produced by FloSports.
Watch the teaser trailer for WHO'S NEXT here.
---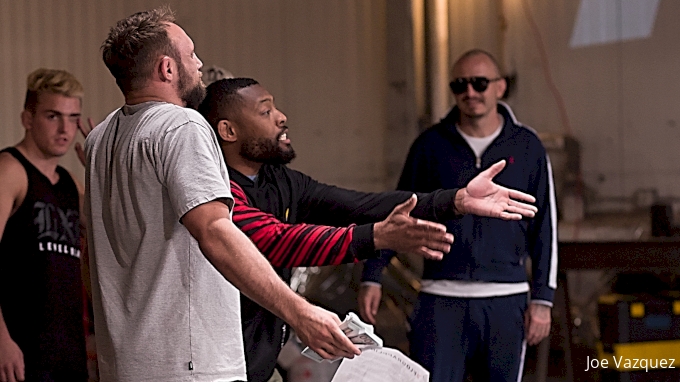 The coaches
The competitors will be split into two teams and coached against each other by two of the most skilled and charismatic grapplers in the game, Tim Spriggs and Craig Jones.
Spriggs is the current WNO heavyweight champion, having captured the title in thrilling fashion at the WNO Championship in September of 2021, submitting Kaynan Duarte with a heel hook in the final to secure the strap. an IBJJF black belt world champion, Spriggs is a powerful wrestler and dynamic athlete known for his intensity and aggression.
Craig Jones break through onto the world scene with a series of stunning submissions at the ADCC 2017 tournament, following it up with a silver medal at the ADCC World Championship in 2019. Jones was one of the pioneers of the leglock movement, and is a well-known face on the submission-only scene.
---
Meet the cast below: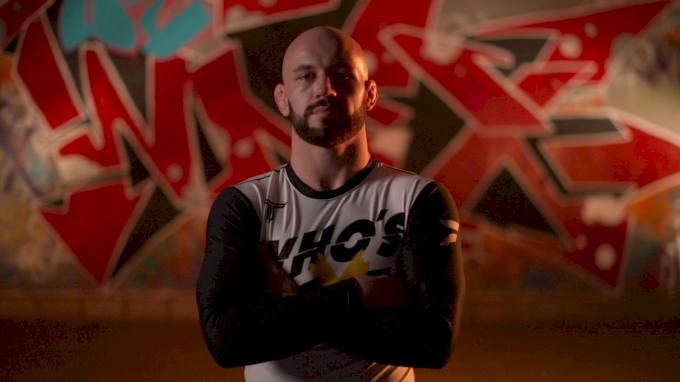 Adam Bradley
A black belt under legendary ADCC champion Andre Galvao, Adam Bradley is a gi and no-gi IBJJF Pan silver medalist in the brown belt ranks. Known as "the Escape Artist" for his skill in fighting out of bad positions.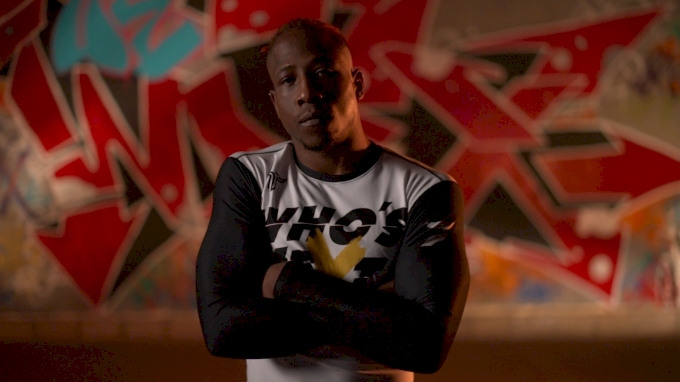 Kyle Chambers
Born on June, 6, 1992 and training out of Oceanside, CA, Chambers is a black belt under Eddie Bravo and represents 10th Planet.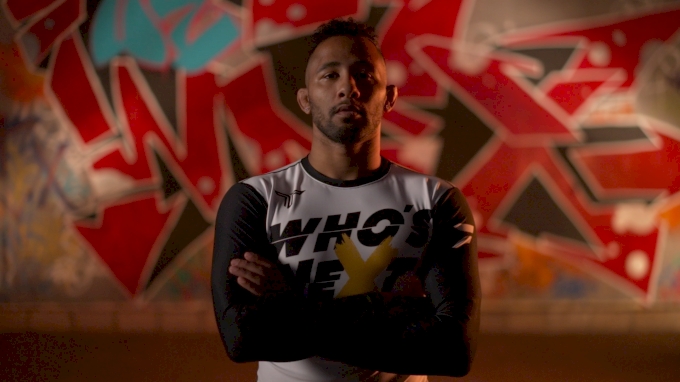 Josh Demas
From Tempe, AZ, Demas was an elite collegiate wrestler and wrestled for Ohio State University. He is an MMA fighter and represents Soul Fighters.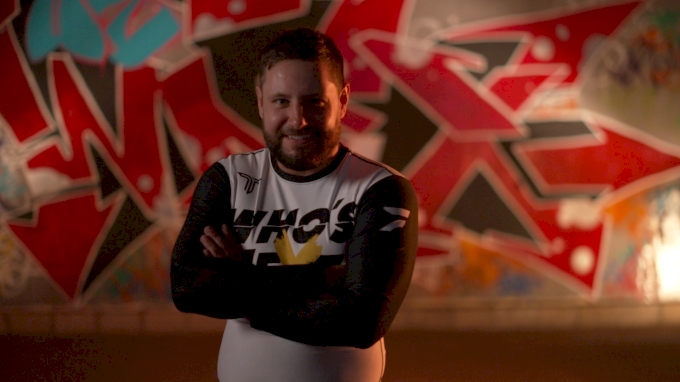 Spencer Fossier
The most eccentric member of the 16 competitors, 32-year-old purple belt Spencer goes by the moniker "Sewer Rat". He hails from Louisiana.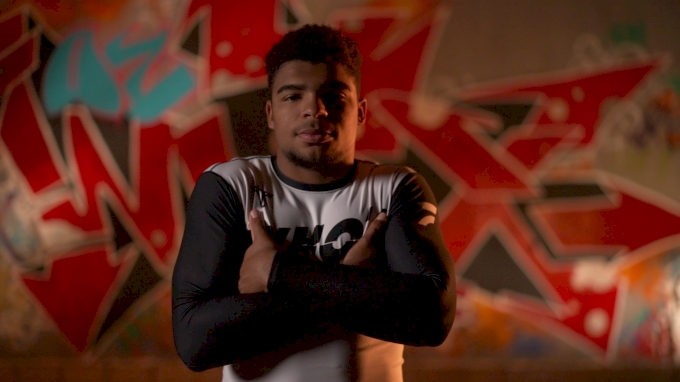 Jansen Gomes
Born in Rio de Janeiro, Gomes is a Brazilian jiu-jitsu representing Checkmat. Gomes has won the IBJJF World Championships at every colored belt level, and also earned double gold at the 2021 No-Gi World Championships at the brown belt rank.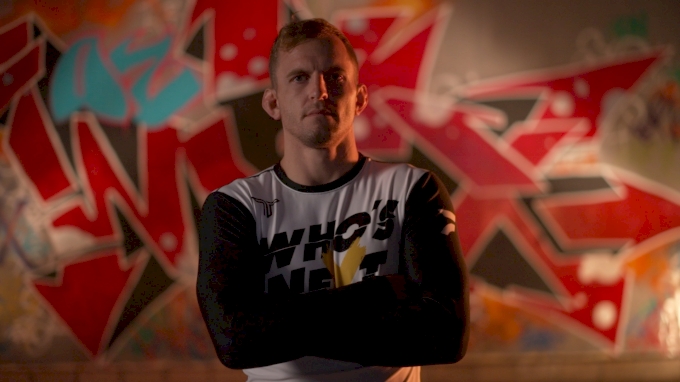 Breylor Grout
Training out of San Diego, CA, Grout is a brown belt under Keenan Cornelius. He is an IBJJF No-Gi Pans brown belt champion.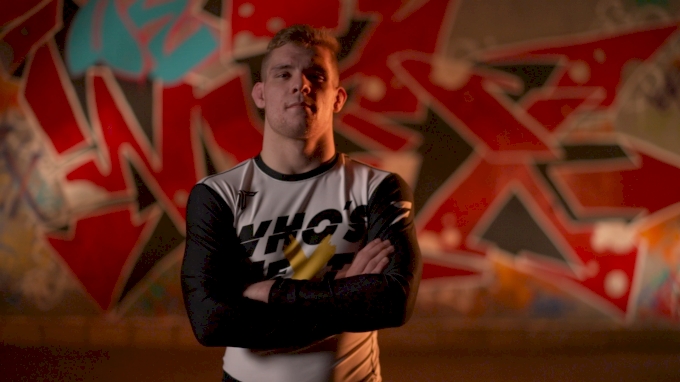 Max Hansen
Canadian brown belt Max Hansen trains alongside Dante Leon in Toledo, Ohio.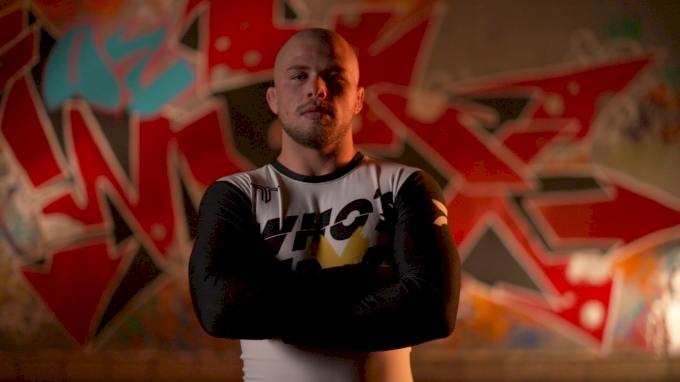 Izaak Michell
Hailing from Adelaide, Australia, Michell is a brown belt training out of Austin, TX representing the B-Team. Michell captured the 2021 IBJJF No-Gi Worlds title and trains with Craig Jones.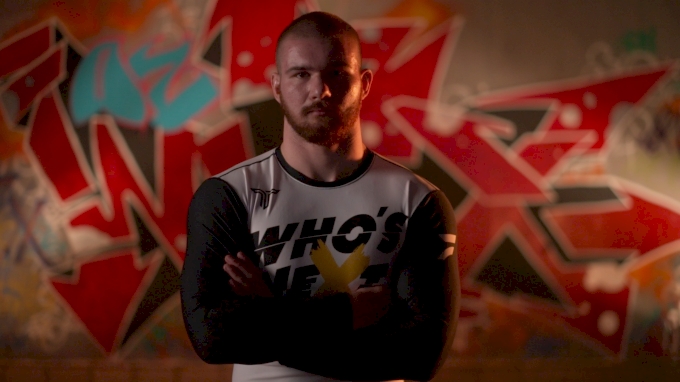 Dan Manasoiu
A member of the New Wave Jiu-Jitsu team in Austin, Texas, Manasoui is often referred to as 'Big Dan' due to his imposing stature at 6'7".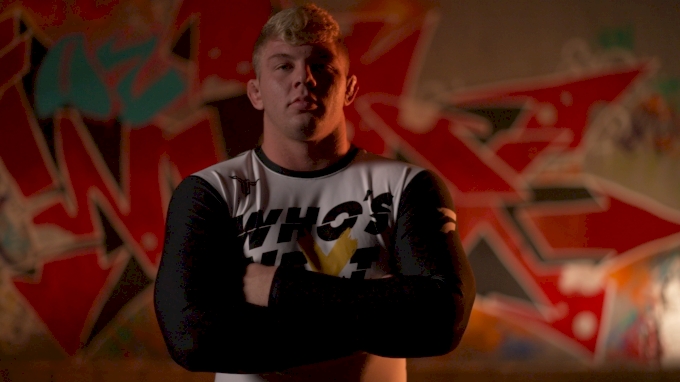 Tristan Overvig
A former wrestler and MMA fighter, Overvig is a purple belt from the infamous Pedigo Submission Fighting team (aka Daisy Fresh). He is the only father on the show.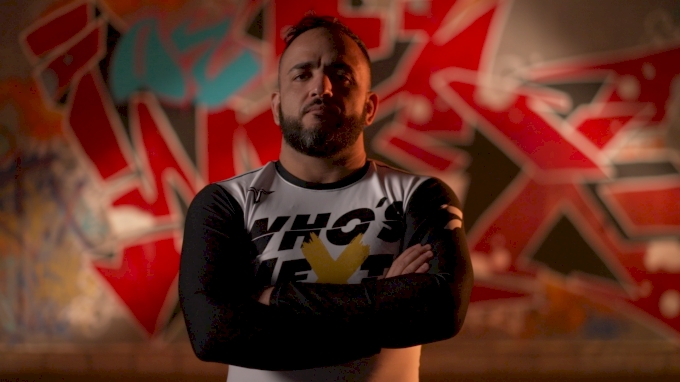 Mike Rakshan
Rakshan is a purple belt under Garry Tonon and represents Renzo Gracie Academy. The founder and owner of Immortals Jiu-Jitsu, Rakshan is known as "the Sultan of Strangles."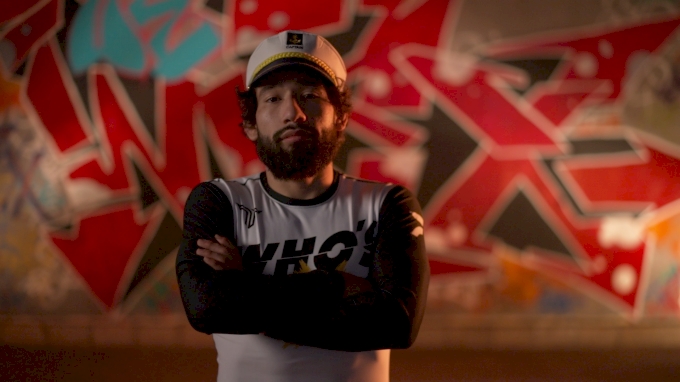 Fabian Ramirez
Ramirez is a brown belt under Matt Serra] and Jason Rau and represents 4th Stringers. An avid competitor and a specialist in EBI competition, Ramirez is best known for his leg lock attacks.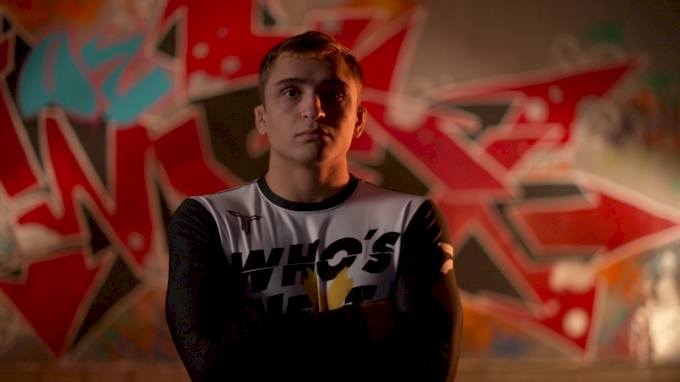 Jay Rodriguez
Known as J-Rod, Rodriguez is the younger brother of ADCC silver medalist Nick Rodriguez. He is a blue belt in jiu-jitsu and represents B-Team.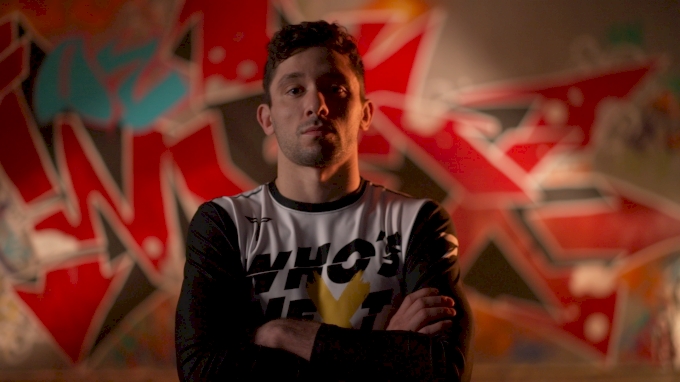 Rene Sousa
Training out of Bethlehem, PA, Sousa is a brown belt and represents 10th Planet. A former Division III collegiate wrestler, Sousa is best known for his buggy choke submission.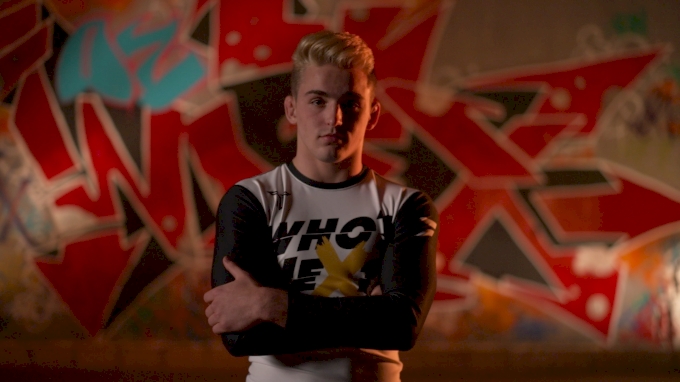 Andrew Tackett
Training out of Brazilian Fight Factory in Austin, Texas, Andrew Tackett is a brown belt and represents Checkmat. He's the younger brother of WNO veteran William Tackett.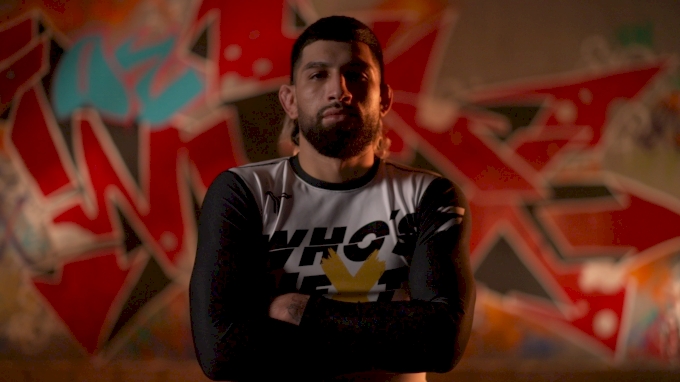 Andy Varela
A 10th Planet black belt training out of Las Vegas, Andy Varela is an experienced competitor with significant success on the regional sub-only scene.