2022 World Jiu-Jitsu IBJJF Championship
Grappling Bulletin: Will We Ever See Heel Hooks in the Gi?
Grappling Bulletin: Will We Ever See Heel Hooks in the Gi?
Coaches, competitors and fans of jiu-jitsu have been calling for rule changes, with some calling for the introduction of heel hooks in the gi.
Apr 18, 2022
by Hywel Teague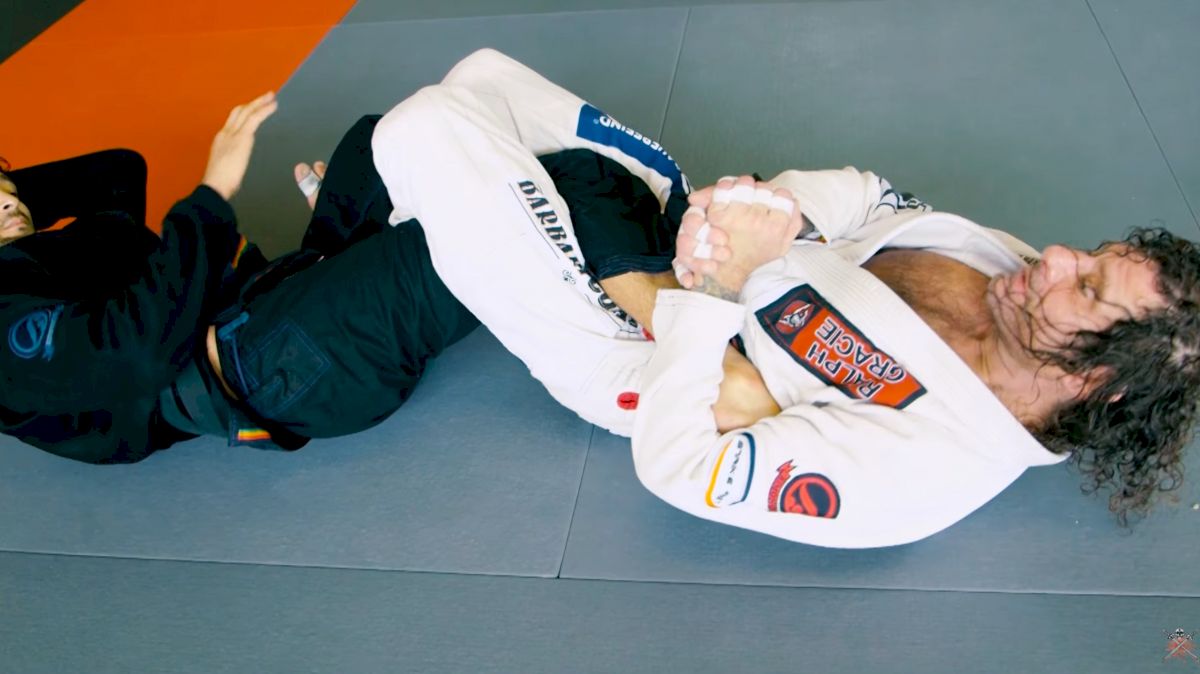 Hello grappling fans, our apologies for the recent disruption to service. This is our first Grappling Bulletin since March 28, as we've been a little busy bouncing back and forth across the USA covering some of the biggest events of the year.
First we had Tezos WNO: Gordon Ryan vs Jacob Couch. For me it feels like that event went down long ago, but it's been less than a month since our latest no-gi spectacle took place. Following that were the 2nd ADCC North American Trials (aka the West Coast Trials) in Las Vegas and the IBJJF Pan Championships in Florida. It's been a whirlwind couple of weeks and a lot has happened in that time.
We return this week with our usual offering of grappling news, event info and more. Make sure to catch the show on Monday at 4:00pm ET as we've got plenty to talk about and you can join in the conversation in our live YouTube chat. See you there.
---
Don't forget to watch the Grappling Bulletin podcast, every Monday at 4pm ET. Watch it on FloGrappling.com or the app, or catch it LIVE on YouTube or Facebook.
---
Upcoming events on FloGrappling:
---
Grappling News Round-Up
Read on for a breakdown of the major news stories from around the world of jiu-jitsu and grappling.
---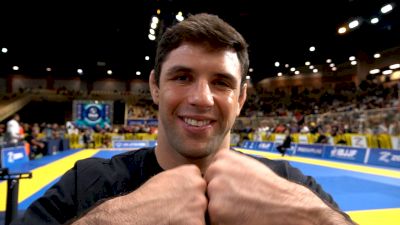 Buchecha fights MMA again April 22
The most successful IBJJF World champion in history will return to the ring for his third MMA fight on April 22.
Marcus "Buchecha" Almeida will face off against Senegalese wrestler-turned-MMA fighter Oumar Kane, better known as Reug Reug. They were originally scheduled to fight nearly a year ago but the match-up fell through.
Coming into the fight with a perfect 2-0 record with two first-round submissions, Buchecha will meet his physical match: Reug Reug is 6'4" and 265lbs.
Reug Reug has three wins via TKO and is an unorthodox mix of brawler plus traditional African wrestler. They fight on ONE Championship's April 22 event in Singapore.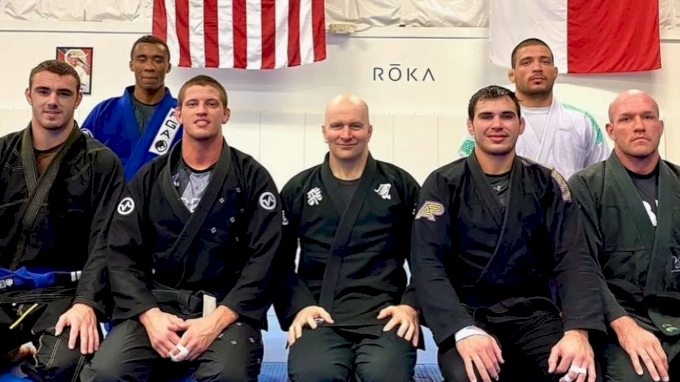 Meregali training for IBJJF Worlds
Nicholas Meregali, unceremoniously kicked out of the 2021 IBJJF World Championships for unsportsmanlike conduct, has announced he is training for the upcoming 2022 Worlds.
Meregali was disqualified from the tournament for flipping off a crowd member during the ultra-heavyweight semifinal against Victor Hugo. Already qualified for the absolute final, he missed out on a match with Felipe Pena as the severity of the penalty removed him from the tournament.
Currently training in Austin, Texas under the supervision of John Danaher, Meregali made his no-gi debut on WNO in March.
Danaher said on Instagram that Meregali has "one of the most exciting gi games I've ever seen, full of technical nuance, some beautiful original moves and that unmistakable Brazilian flair for movement and opportunity that characterizes so many of the top athletes from that nation".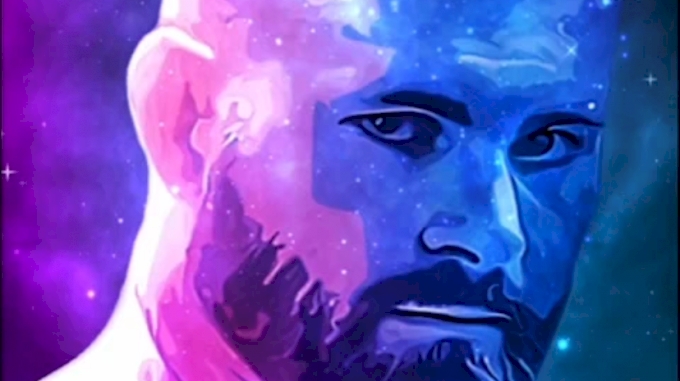 Gordon sells over $100k of NFTs in 24 hours
Already the star of some of the highest-selling instructionals in the world, Gordon Ryan just keeps making money.
Once again Gordon Ryan forges a new path to monetization for submission grapplers, but instead of $100k sponsorships this time he's leveraging web3 technology with a series of NFTs.
Selling NFTs for 1 ETH each, Gordon promises that ownership will grant access to every future instructional he puts out, starting from the date of purchase.
In just three days over 40 owners have purchased his NFTs on the trading platform OpenSea. At current values, that equates to over $120,000 in sales.
"We are brainstorming ideas on how we can add some goodies to both future NFTs as well as this one;" says Gordon. "I think we have something you guys will like after listening to suggestions."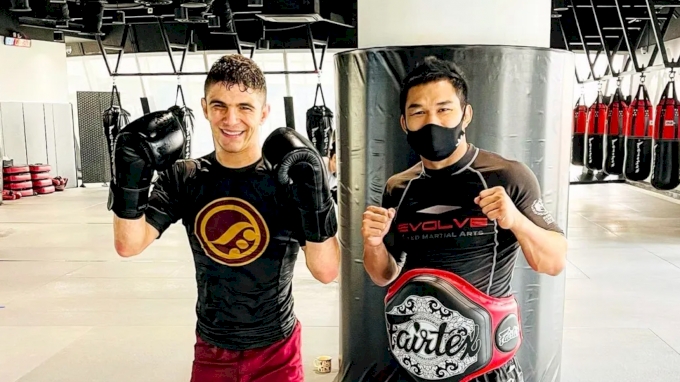 Musumeci teasing move to MMA?
Four-time IBJJF World champ and WNO 135lb champion Mikey Musumeci has temporarily relocated to Singapore where he will teach jiu-jitsu at Evolve MMA.
Part of Musumeci's reason for being in Asia is the deal he signed with ONE Championship, which also owns Evolve. Musumeci is schedule to face Masakazu Imanari on April 22 in a special no-gi grappling match.
Shortly after arriving in Singapore, Musumeci posted a photo of himself wearing boxing gloves next to a Muay Thai trainer, possibly hinting at a flirtation with MMA training. More likely, it's a joke by Musumeci– he loves playing with his fans and this would be the latest in a long line of misdirections.
Also on the ONE Championship roster are notable grapplers Tye and Kade Ruotolo, expected to make their MMA debuts later this year, and Garry Tonon, who grappled Shinya Aoki on ONE Championship before embarking on an MMA career with them.
---
Times are changing, but will we see heel hooks in the gi?
In case you missed it, the events at the 2022 IBJJF Pans spurred one of the quickest responses and rule changes that we've ever seen in jiu-jitsu. When four of the 10 male adult black belt finals ended via closeout at Pans, the federation quickly moved and announced just days later that closeouts at Worlds would result in the forfeiture of prize money and ranking points.
This rule change stops short of an outright ban on closeouts, as teammates are still free to come to a "gentleman's agreement" in the final if they wish, but it's a massive step toward dissuading the practice that until now seemed like something we'd all have to live with forever. Closeouts have been part of the jiu-jitsu culture for as long as anyone can remember, and it didn't seem like they were going anywhere. It's hard to describe what a shock this response came as.
With no prize money on the line and valuable points being left on the table that could affect their seed at future events, it's now in competitors' best interests to do the match, even if they're facing off against a teammate or training partner. At the same time as the announcement came, the IBJJF politely reminded everyone that fake or fixed matches will result in a double DQ.
Closeouts have been common practice at jiu-jitsu events for many years and so the backlash against what happened at Pans was surprising. People were up in arms about something that had been happening for years. It's a sign that attitudes have changed, with the federation, fans and even some active athletes obviously tired of being denied finals.
Now that the IBJJF proved themselves open to making updates to the rules, there has been a lot of discussion about what else could be changed. The general feeling right now is if we can get closeouts banned, what else can we get changed?
Below are just a few of the suggested rule changes we heard over the last week or so, along with how likely we think they'd be implemented.
1. Teammates seeded to meet first or second round
Unlike ADCC, which will seed teammates against each other in the second round at the World Championships and no later than the semifinal at Trials events, the IBJJF has always drawn their brackets differently.
Their bracketing system, which automatically counts points earned throughout the season and seeds athletes accordingly, means there is no barrier to teammates meeting in the finals. It's not uncommon for a team with many representatives have their guys face off at any stage in the bracket, but people are now calling for seeding to done in such a way that would make it impossible for teammates to meet in a final. The logic behind this: no teammates in a final, no closeouts.
Likelihood of being adopted:
I feel like this isn't such a difficult one to implement, as it's a logical and easy solution to combating a genuine problem. But we'll have to see how things go after Worlds– if people decide they don't need the money or points and decide to close out anyway, then maybe it's time to take more direct action.
2. A limit on how many athletes from the same team can enter per division
Right now a team can enter four, five or more athletes into a division. Look at the recent Pans: Alliance had five reps out of 24 at middleweight, and Gracie Barra had four at heavyweight in a division of 21. Many of the bigger international teams had at least three reps in most divisions, and they do this by an administrative trick of having an A- and B-team, and sometimes even a C-team.
A limit on the number of entrants per team could lead to less chance of them meeting in a bracket, and therefore less chance of them closing out. Of course, to eliminate closeouts they'd still need to be seeded on the same side of the bracket just as I described above.
Likelihood of being adopted:
Very low. As long as people are paying their money to enter, it is highly unlikely there will be a limit on how many people can sign up per team. Any IBJJF open tournament, even the majors like Worlds or Pans, operates on the revenue generated by entrance fees. It would only be feasible to cap the number of competitors per team if the events had a strict qualification process or were invitational.
3. 6-Minute matches
Right now the regulation length of a black belt match under IBJJF rules is 10 minutes. That match can end at any time thanks to a submission, but over half of all IBJJF matches go the distance. When you factor in restarts for going out of bounds, tying belts and such, the actual length of a black belt match from start to finish can be around 12 to 15 minutes long.
The argument is that 6-minute matches will promote more action, as competitors can go harder knowing they don't need to keep gas in the tank for a series of 10-minute matches over the course of a day. The truth is that 6-minute matches often result in lower scores and less submissions, according to a 2016 study.
Likelihood of being adopted:
Right now the 10-minute match for black belts is here to stay, and there appears to be no real consideration for changing the length of IBJJF matches. Competitors who want to compete in shorter matches can choose to do so in other federations.
4. Banning lapel 50-50
The 50-50 guard has long had a bad reputation and the addition of lapel control has turned it into one of the most hated positions in modern jiu-jitsu. It's used to score sweeps, but more often used to slow down a match and hold an opponent in place. It is a powerful tool for tying up dynamic grapplers but is most often employed as a stalling tactic. It's hard to watch, even for purists and the most ardent lapel players.
BJJ stars recently unveiled rules designed to combat both 50-50 and lapel guard, and while it doesn't tackle this problem specifically the new rules are good steps toward opening things back up. The anti-lapel rule states that inactivity will result in a penalty and restarting the position without the grip. The rule against 50-50 says that 20 seconds of inaction with result in a standing restart and a penalty against both combatants.
Likelihood of being adopted:
The IBJJF almost never implement rules against techniques or positions which aren't considered to have a high potential for harm or injury. Stalling penalties exist in IBJJF events, but referees seem uninterested in issuing them (a separate problem).
The case for not introducing rules against specific grips or outlawing positions should be heard, because if we were to limit any grip or position considered to slow down the action BJJ could very quickly start to look like judo, which has eliminated a high number of very effective techniques and strategies in the name of "viewer friendly" action. The result has been the watering-down of judo to the point where a once formidable art now has a labyrinthine and complex set of rules most people can't begin to comprehend. Jiu-jitsu rules are complicated enough, do we want to make them even more complex?
5. Heel hooks in the gi
I've heard everybody from Buchecha to Bia Mesquita call for heel hooks in the gi, and personally I find this idea absolutely wild. The IBJJF permitted heel hooks for brown and black belts in no-gi events beginning in 2021, and the rule change was met with widespread approval. Personally, I feel the case for heel hooks in the gi to be a little less realistic but I am constantly surprised how many people call for them.
The argument for heel hooks in the gi is that it would (or at least, should) eliminate the 50-50. Who's going to hang out in a position scoring see-saw sweeps when there's a chance of getting their ACL destroyed? The antipathy toward 50-50 is so strong that people want to allow heel hooks just to get rid of the position. Incredible.
Likelihood of being adopted:
Very few gi events in the last 30 years have ever permitted heel hooks, and I did a quick poll of a few other BJJ experts and none could remember seeing a gi match end via a legal heel hook. I highly doubt we'd ever see this rule introduced as the majority of gi practitioners are scared stiff of heel hooks and wouldn't know what to do if caught in one. For those who like heel hooks, there is no-gi, but many people never do no-gi due to their ignorance or fear of twisting leg locks.