2022 World Jiu-Jitsu IBJJF Championship
Tye & Mica On A Collision Course, Meregali In Absolute Final | Worlds 2022
Tye & Mica On A Collision Course, Meregali In Absolute Final | Worlds 2022
Tye Ruotolo & Mica Galvao were among the elite who earned a spot in the final day of the IBJJF World Championships. Catch up on every major storyline below.
Jun 5, 2022
by Corey Stockton
The first day of black belt competition at the 2022 IBJJF World Championships is wrapped up, and the final rounds of each division are set. This year, the brackets were whittled down to the final four men and the final two women in each division, meaning we now know which athletes will take the podium. All that is left is to decide who takes which medal.
Let's take a look at how each of the finalists earned a spot in day two.
---
Nicholas Meregali won his spot in the absolute final, submitting each of his two opponents on the way there. Meregali scored back to back loop chokes over GF Team representatives, then went on to armbar Fellipe Andrew in the semis. Meregali will face Dream Art teammate Erich Munis in the final. Munis defeated a who's who of opponents on his route the the final: Vinicius Trator, Roosevelt Sousa and Gustavo Batista.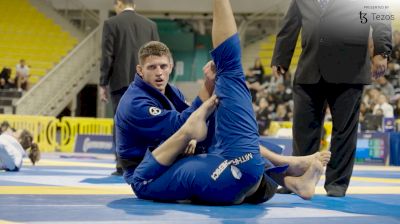 Meregali and Munis could very well meet in the super heavyweight final, too. They both pushed through to the semis where they are on opposite sides of the division against two Alliance stalwarts. Meregali, who earned two more submissions in two matches in the division, will rematch with Fellipe Andrew, while Munis will take on Marcus Scooby. Scooby and Munis closed out at Pans, but are likely to square off on Sunday, as prize money and rankings points are on the line.
Gabi Pessanha will enter her second World absolute final to try and defend her title after defeating Rafaela Guedes in the semis. Pessanha will encounter Amy Campo, the Zenith rookie who defeated Yara Soares and Ana Carolina Vieira for her shot at the absolute crown.
Vieira found redemption in the medium heavyweight division, submitting Campo in the opening round and going on to defeat Fernanda Cristo. In search of her fourth title, Vieira will take on Luciana Mota in the medium heavyweight final.
The lightweight division delivered some of the most surprising action of the first day of the tournament. Rookie black belt Tye Ruotolo upset the three-time Pan champion Johnata Alves, then defeated Levi Jones-Leary to earn his place in the semis. Ruotolo will face Lucas Valente first.
On the other side of the bracket, another rookie stole the show. Mica Galvao took out three opponents, including 2019 world champion Matheus Gabriel to earn a shot against Jonnatas Gracie in the semifinals.
Tainan Dalpra remained dominant in the middleweight division, knocking off two opponents to move ahead. His semifinal opponent will be Ronaldo Junior; this will be their fourth encounter in two year. On the other side of the bracket, 2021 Worlds bronze medalist Tommy Langaker will take on Atos' Andy Murasaki.
The featherweight division was chaotic. Samuel Nagai stole the show, earning an 18-second submission in his first round, then submitting Gabriel Sousa before defeating last year's champ, Fabricio Andrey on the scoreboard. Nagai will face Isaac Doederlein in the semifinals. On the other side, Diego Sodre will face Daniel Maira. That makes featherweight the only male division this year which will see two American athletes on the podium.
---
These are the male semifinals in each division:
Roosterweight
Rodnei Barbosa vs Bebeto Oliveira
Cleber Sousa vs Thalison Soares
Light Featherweight
Meyram Maquine vs Hiago George
Diego "Pato" Oliveira vs Diogo Reis
Featherweight
Samuel Nagai vs Isaac Doederlein
Daniel Maira vs Diego Sodre
Lightweight
Mica Galvao vs Jonnatas Gracie
Middleweight
Tainan Dalpra vs Ronaldo Junior
Tommy Langaker vs Andy Murasaki
Medium Heavyweight
Isaque Bahiense vs Gustavo Batista
Heavyweight
Dimitrius Sousa vs Pedro Machado
Super Heavyweight
Nicholas Meregali vs Fellipe Andrew
Erich Munis vs Marcus Scooby
Ultra Heavyweight
Gutemberg Pereira vs Guilherme Augusto
Absolute Final
Nicholas Meregali vs Erich Munis
Bronze Medalists: Fellipe Andrew & Gustavo Batista
Here are the female finals in each division:
Roosterweight
Mayssa Bastos vs Brenda Larissa
Bronze Medalists: Serena Gabrieli & Jhenifer Aquino
Light Featherweight
Anna Rodrigues vs Tammi Musumeci
Bronze Medalists: Rose El-Sharouni & Thamires Aquino
Featherweight
Bianca Basilio vs Amanda Canuto
Bronze Medalists: Gabriela Fechter & Gabriela Pereira
Lightweight
Janaina Lebre vs Ffion Davies
Bronze Medalists: Margot Ciccarelii & Gabi McComb
Middleweight
Andressa Cintra vs Thalyta Lima
Bronze Medalists: Chloe McNally & Thamara Ferreira
Medium Heavyweight
Ana Carolina Vieira vs Luciana Mota
Bronze Medalists: Fernanda Cristo & Ingridd Sousa
Heavyweight
Rafaela Guedes vs Larissa Dias
Bronze Medalists: Melissa Cueto & Fernanda Mazzelli
Super Heavyweight
Bronze Medalists: Mayara Custodio & Claire-France Thevenon
Absolute
Gabi Pessanha vs Amy Campo
Bronze Medalists: Rafaela Guedes & Ana Carolina Vieira
---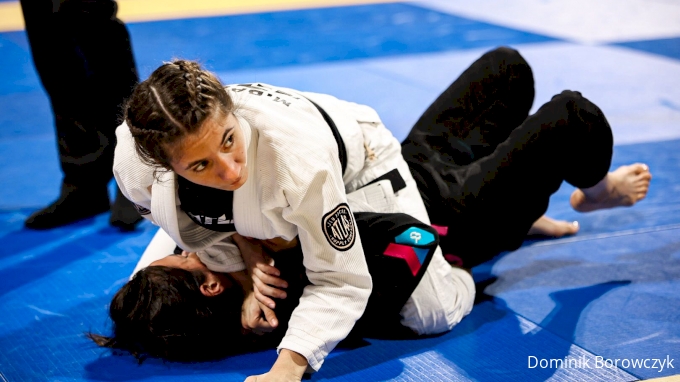 Grand Slam Contenders
Only two athletes remain in the running for the grand slam. Mayssa Bastos can achieve her fourth major title of 2022 with a win over Brenda Larissa, while Gabi Pessanha has the opportunity to double grand slam if she wins both of her final matches. Nathalie Ribeiro lost to Janaina Maia, ending her campaign for the achievement.
Teams Race
Alliance appears to be running away with the team race, sitting on 85 points, 40 more than the current runner-up Dream Art. Atos is sitting in third with 35 points, and Checkmat is close behind with 29.
Alliance could earn a total of 21 more points based on the team's remaining athletes. Dream Art has 55 points still in play; while Atos could earn as many as 33 more points. Checkmat could earn as many as nine more points.
Dream Art has a healthy lead for the women's team trophy with 50 points, ahead of Alliance with 33, GF Team with 32, and Atos with 25. Dream Art could capture as many as 27 more points, while any other team in contention can only gain 12 more points.
Returning Champions
Six divisions are guaranteed a first-time champ. The champions still in contention to see a repeat gold medal are:
Diego Pato
Tainan Dalpra
Gustavo Batista
Leandro Lo
Kaynan Duarte
Nicholas Meregali
Erich Munis
Victor Hugo
Mayssa Bastos
Anna Rodrigues
Andressa Cintra
Ana Carolina Vieira
Gabi Pessanha
**Isaque Bahiense is in contention for a second world title in a different division. He won the middleweight title in 2017, and is now competing at medium heavyweight.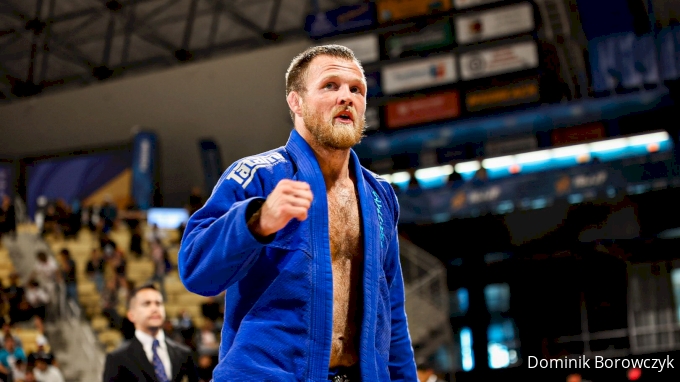 Medalists by Nationality
Although we don't know which athletes will earn which medals, we do know each of the medalists and what country they represent. Here's the breakdown of medalists by nationality:
Brazil: 60
United States: 5
UK: 2
Norway: 1
Italy: 1
Nederlands: 1
France: 1
Portugal: 1
Rookies
Six first-year black belts remain in contention for a world title. They are:
Mica Galvao
Tye Ruotolo
Amy Campo
Pedro Machado
Thalyta Lima
Luciana Mota