Tezos WNO: Who's Next Finale
Grappling Bulletin: Gordon Ryan vs Pedro Marinho Will Be For WNO HW Title
Grappling Bulletin: Gordon Ryan vs Pedro Marinho Will Be For WNO HW Title
Fireworks went off in the Land of the Free while submissions went off in Europe. We've got results, plus some big news about Gordon Ryan vs Pedro Marinho.
Jul 5, 2022
by Hywel Teague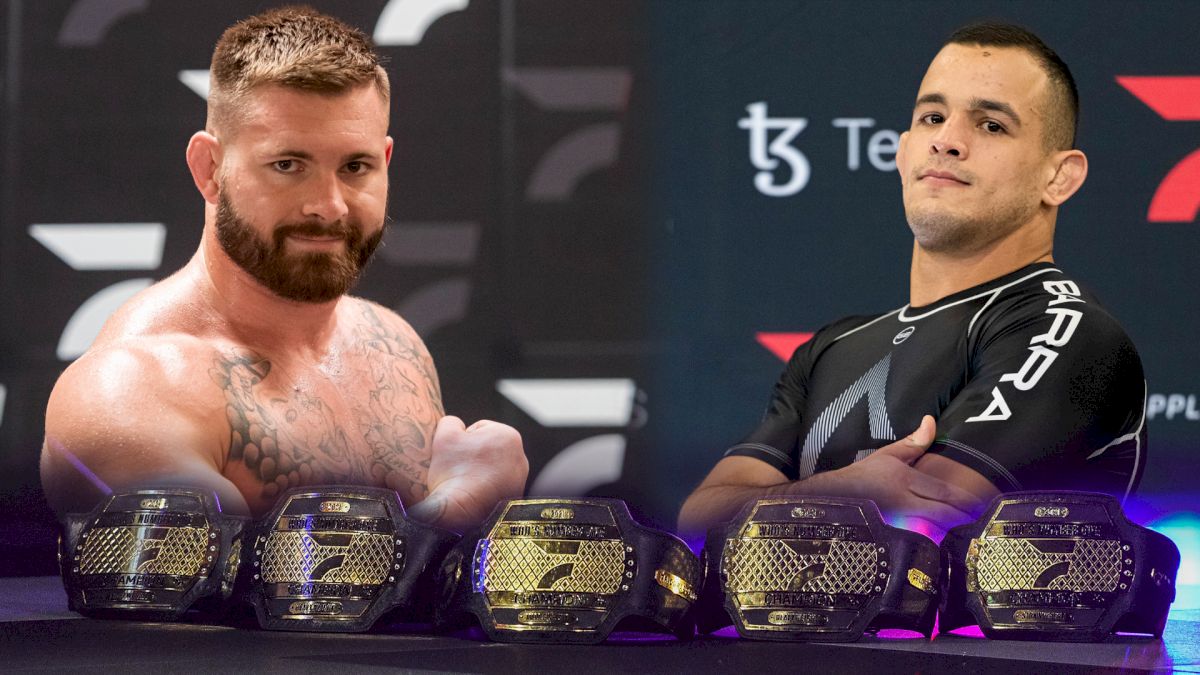 America's birthday weekend doesn't get as much attention in other parts of the world. While fireworks went off in the Land of the Free, there were two major events in Europe: London played host to RAW grappling and Honor Submission Challenge took place in Italy.
We've got match results and more, plus some big news about the upcoming match between Gordon Ryan and Pedro Marinho. Make sure to join us for the live studio show at 3pm CT and join in the conversation via our YouTube live chat.
---
Watch the Grappling Bulletin podcast at 4pm ET. Watch it on FloGrappling.com or the app, or catch it LIVE on YouTube.
---
Watch upcoming events Live and On-Demand on FloGrappling:
---
Grappling News Round-Up
Read on for a breakdown of the major news stories from around the world of jiu-jitsu and grappling.
---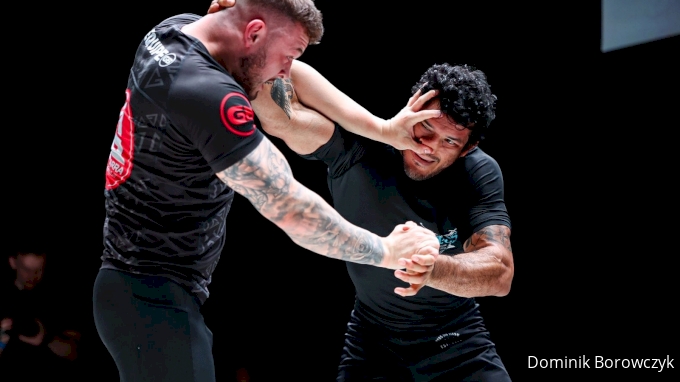 Hulk Wins at RAW Grappling, MMA Next?
RAW Grappling's second event further established them as a player on the European scene, showcasing the best of British black belts while also bringing in world-class talent.
---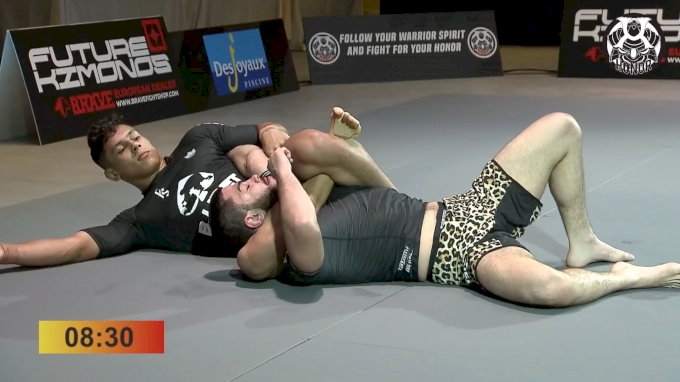 Mica, Pena and Andrey Victorious at Honor Submission Challenge
---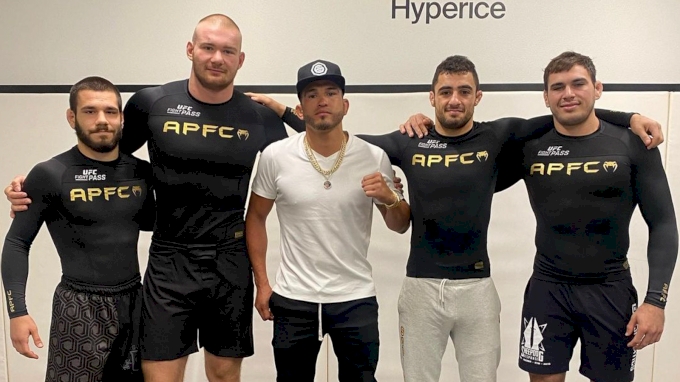 New Wave Score UFC Invitational Prize
Anthony Pettis's team, composed entirely of New Wave representatives, cleaned up at the UFC Invitational. Big Dan Manasoiu, Giancarlo Bodoni, Oliver Taza and Christos Papadelos won the prize going up against teams featuring the likes of 10th Planet ADCC competitors PJ Barch, Andy Varela and Kyle Boehm, and former Penn state wrestler Bo Nickal, B-Team's Jay Rodriguez and more,
---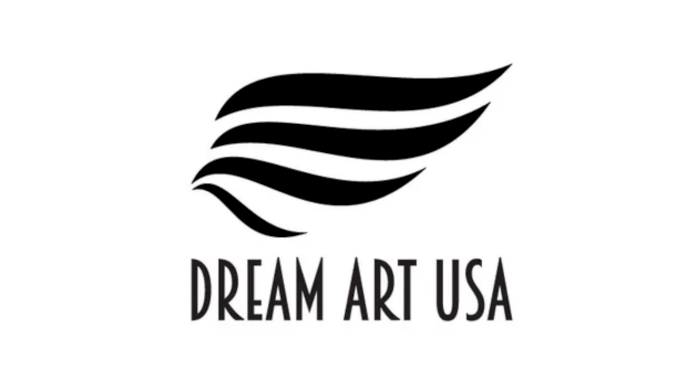 Dream Art to open a new facility in USA
---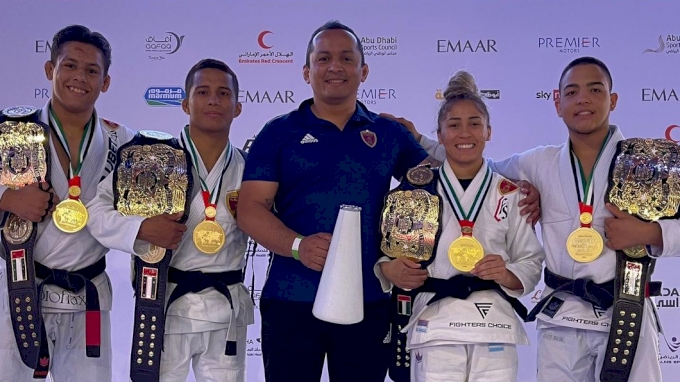 Melqui Galvao Signs with Commando Group
---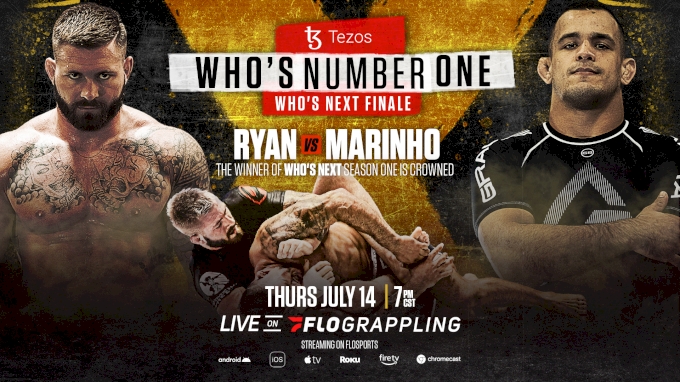 Gordon Ryan and Pedro Marinho Will Compete for WNO Heavyweight Title
It's been brought up in interviews but it's time to make it official. The winner of Gordon Ryan and Pedro Marinho will walk away with the WNO heavyweight title belt around their waist.
There was one match that should've taken place at the Who's Next finale on July 14. Everybody expected to see rival team coaches Craig Jones and Tim Spriggs face off in the culmination of their season-long rivalry. Craig had taunted Spriggs throughout the filming of the show in the hope of provoking him into a match, while Spriggs had counted by saying a match with Jones was beneath him as heavyweight champion. While Jones certainly got under his skin, Spriggs stuck to his guns and refused to sign on the dotted line to face the Aussie.
Spriggs wanted a match with Gordon Ryan instead, and even named Andre Galvao as an opponent he felt worthy of his attention. But when presented with the opportunity to face off with Ryan, Spriggs would not move ahead and discuss terms.
Holding a title belt is not enough – a champion must defend their title, and Spriggs wouldn't do so within a calendar year of claiming the strap (he won the belt in September of 2021). As a result, the belt has been declared vacant and will be disputed by Gordon Ryan and Pedro Marinho on July 14.
Marinho became the WNO light-heavyweight champ following a decision win against Craig Jones back in January. Ryan, despite his perfect 5-0 WNO record, holds no official title in the organization.
The match offers Marinho the opportunity to join Tye Ruotolo in becoming the second ever WNO champ-champ. Ruotolo currently holds the 170 and 185lb titles, and Marinho has said that if he is successful against Ryan he would even consider cutting weight in an attempt to become the first ever three-division champion.
So where does this leave Spriggs? Truthfully, nobody is really sure of his intentions as he seems to have shifted his focus to pro wrestling. He is scheduled to compete at ADCC in September and could potentially face Jones in the -99kg division, but beyond that nobody is really sure exactly what the 31-year-old's long-term grappling plans are.
Spriggs' impressive win at the WNO Championship tournament will never be taken away from him, and he will go down as the first ever holder of the WNO heavyweight title belt. And should he decide to return, potential matches with the new title holder could await him.