2022 Tezos WNO: Gordon Ryan vs Felipe Pena
Grappling Bulletin: The Trash Talk Is Real, Gordon vs Felipe is Personal
Grappling Bulletin: The Trash Talk Is Real, Gordon vs Felipe is Personal
It is less than a week until Gordon Ryan vs Felipe Pena, and the war of words will only intensify between now and then.
Aug 1, 2022
by Hywel Teague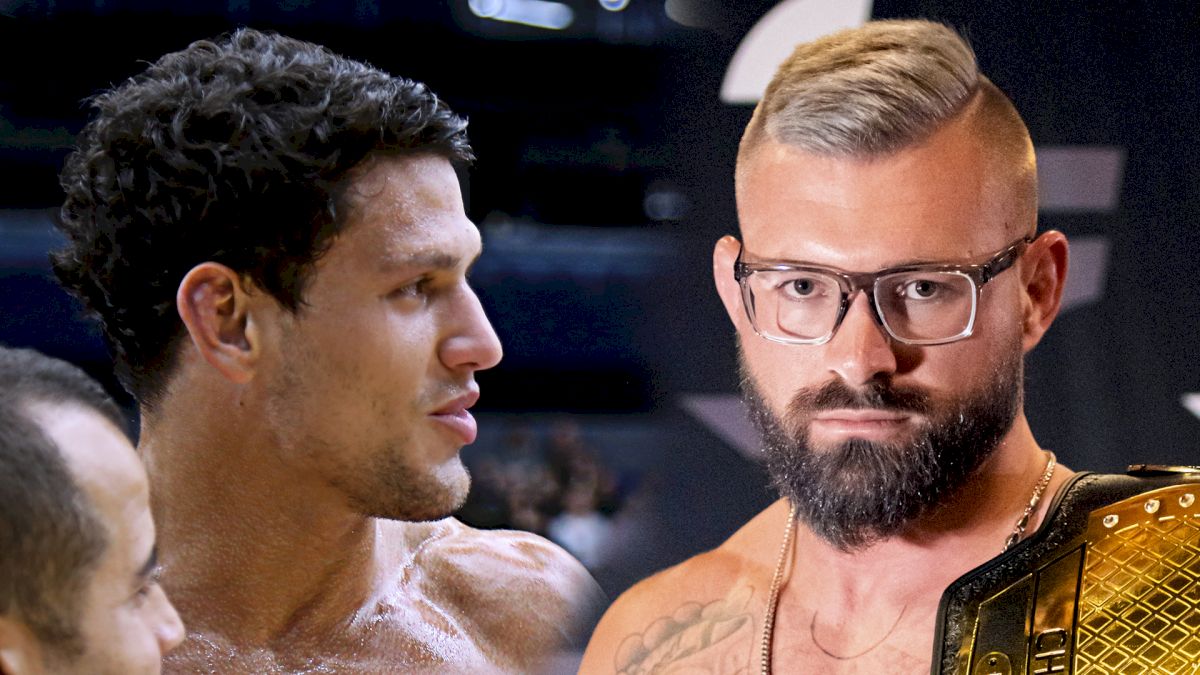 As we get closer to the highly-anticipated match between Gordon Ryan and Felipe Pena we can expect the war of words to escalate. Love it or hate it, the trash talk between Gordon and Felipe has been a fixture in their rivalry.
As such we'll be discussing the root cause of the bad blood between the two in today's Grappling Bulletin podcast, which you can watch live on FloGrappling on our YouTube channel, where we interact with viewers in the live chat. If you're unable to catch it live and don't have time to sit down and watch it, you can now listen to the audio version of the Grappling Bulletin on Spotify, Apple Podcasts and more.
---
Watch the Grappling Bulletin podcast every Monday at 4pm ET. Watch it on FloGrappling.com or the app, or catch it LIVE on YouTube.
---
Watch upcoming events Live and On-Demand on FloGrappling:
---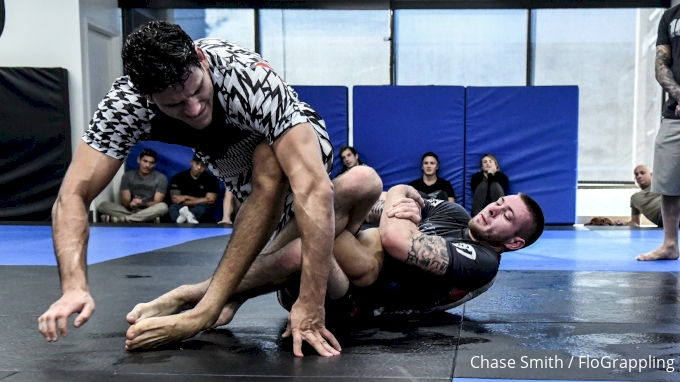 A History of Bad Blood
The six year rivalry between Gordon Ryan and Felipe Pena has seen more trash talk between two athletes than maybe any other rivalry in jiu-jitsu. It is 100% truly authentic, and it is no act – they genuinely don't like each other.
Despite competing against each other twice, tensions have stayed high between the two athletes and things will come to a head once again on August 7 in a no-time limit, submission-only match.
Jiu-jitsu, as a martial art and a fighting sport, finds itself uncomfortably inhabiting two worlds. The traditional world of martial arts is one that avoids conflict where possible, and preaches composure, resilience, dignity, and respect toward others. The fight game encourages physical skills that lead to domination, and requires attributes such as aggression, intimidation, and stubbornness.
This conflict between the traditionalists and the fighters often comes to a head over the divisive topic of trash talk. The traditionalists dislike trash talk, whereas fight fans know it is an important part of the game.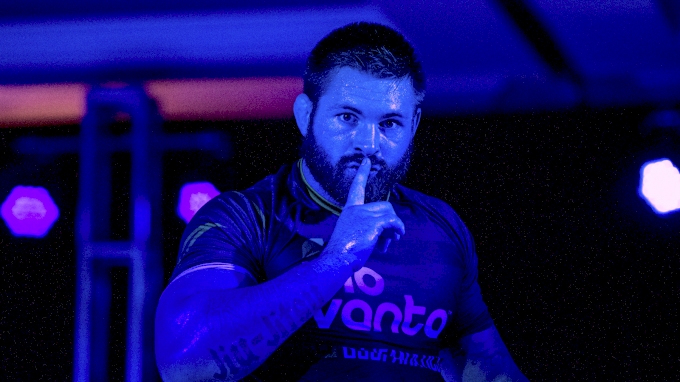 Beware of getting into a war of words with Gordon Ryan
It doesn't matter what kind of sports fan you are, there's a very good chance you've heard some trash talk at some point. The war of words is a fixture in all forms of fighting, whether it's MMA, boxing, or even pro wrestling. Trash talk exists in basketball, football, baseball, hockey, racing… The list goes on. Whether it's in the ring, on the field or in front of reporters, a few choice words can be a decisive factor in securing victory.
It's hard to argue the effectiveness of psychological warfare. When the physical and technical elements are equal, the mental battle can be the difference between victory and defeat.
Occasionally, trash talk can overstep the boundaries and become crude and distasteful. Not everybody has Muhammad Ali's gift of the gab, a motormouth loaded with quips and putdowns as fast and well-trained as the boxer's famous jab. Fighters are rarely eloquent creatures, and as such the trash talk can devolve into the offensive, devoid of any wit.
Trash talk is at its worst when it is inauthentic. It's easy to identify and it is often boring and counter-productive. It doesn't entertain or excite people and it rarely provokes the desired reaction.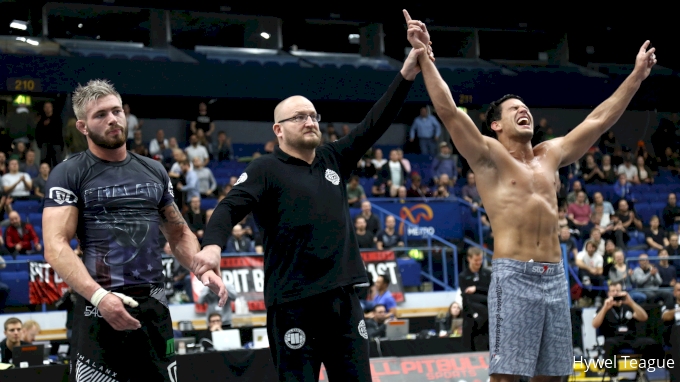 The absolute final of ADCC September 2017, the last match between Gordon and Pena.
It is easy to tell when two people genuinely don't like each other, as is the case with Gordon Ryan and Felipe Pena.
Felipe Pena doesn't appreciate Gordon's long history of online harassment against him, much less his behavior in his most recent match against Pedro Marinho, Felipe's friend, teammate and former student. He believes Ryan was disrespectful in his conduct during the match, and has said he hopes to teach Gordon a lesson.
It's obvious where Gordon's problem with Felipe come from. Gordon has only lost a handful of matches in his career, and Pena accounts for two of them. For somebody as hypercompetitive as Gordon, that's a red flag to a bull. Gordon won't rest until he has achieved revenge, but even then there is no guarantee his trash talk will come to an end.
Gordon claims Felipe trash-talked him during their first match, poked his fingers in his eyes and shoulder checked him from side control. For that "disrespect", he's promised to make Pena pay.
Their match on August 7 promises to be the decisive moment in their relationship. While there is no guarantee, a match under these conditions will produce an inarguable and uncontested result that should settle things once and for all. It'd be hard for either man to keep up a war of words following a resounding defeat.
It is less than a week until this superfight, and the war of words will only intensify between now and then. Words won't matter when they lock horns on Sunday, August 7 in Dallas, Texas in the main event of WNO. Watch it live or On Demand only on FloGrappling.com.
WATCH:
---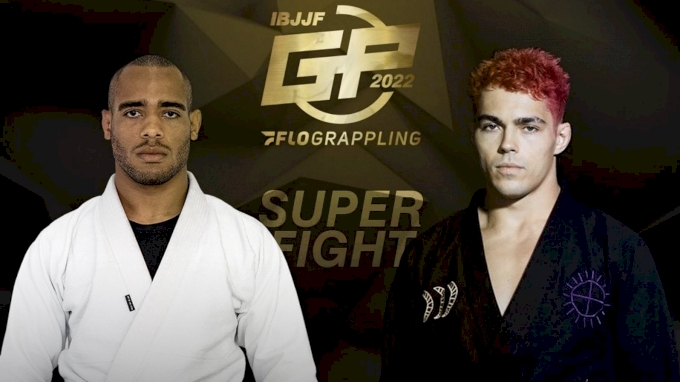 Murasaki Out With Injury, Alves Steps Up to Face Levi
Unfortunately another competitor has been taken out of the upcoming IBJJF FloGrappling GP due to an injury.
Andy Murasaki broke a rib in training and has had to withdraw from his match against the Australian Levi Jones-Leary.
Replacing him is the star black belt and three-time IBJJF Pan champion Jonatha Alves of Art of Jiu-Jitsu. Alves and Levi have never faced off before.
Our view: Alves makes for an interesting replacement. He's a product of AOJ with world-class berimbolo skills and surgically-precise guard passing. Jones-Leary is known for his berimbolo but has been toying with baratoplatas and tarikoplatas from unusual and creative positions. Whereas Murasaki vs Jones-Leary was a clear case of style of style, this match is a lot harder to predict. One thing is for certain, the master strategist Gui Mendes will have concocted a clever gameplan for Jones-Leary.
---
Want To Work For FloGrappling?
FloGrappling is looking for a Digital Marketing intern. If you're hyper-passionate about jiu-jitsu and looking to break into the business, then head on over to this link for more details. Necessary qualifications include a deep love of jiu-jitsu and the ability to tell the difference between TikTok and a toehold.
---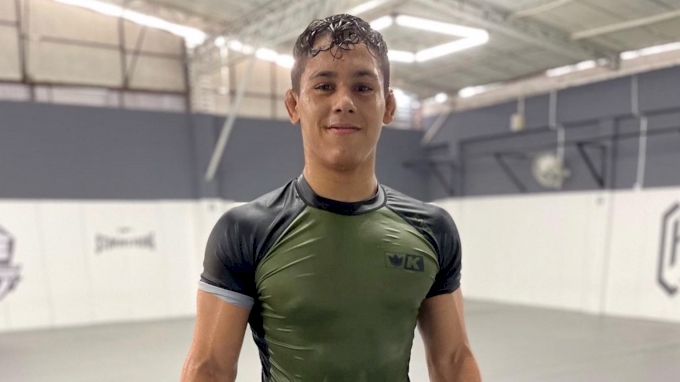 Train And Learn From The Phenom Mica Galvao
Jiu-jitsu practitioners in Dallas have an opportunity to learn firsthand from one of the brightest talents in the grappling world today. The youngest IBJJF black belt world champion in history, Mica Galvao, will teach a no-gi seminar at 3pm on August 6. Galvao will be joined by his father Melqui and who knows, maybe there will be a surprise appearance by his fight sports teammates Fabricio Andrey and Diogo Reis. Tickets are $70 in advance or $100 on the door. Sign up here.
---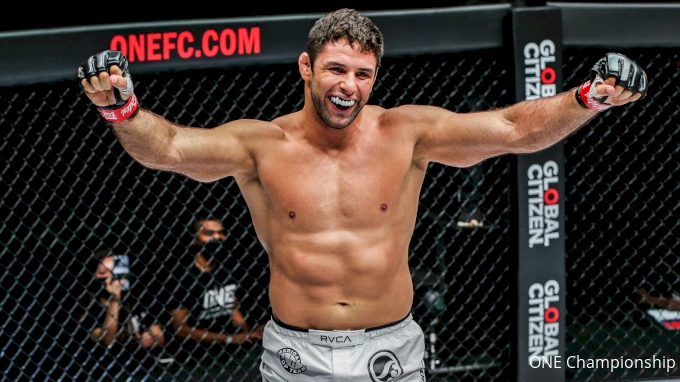 Buchecha Returns: Next MMA Fight on Aug 27
Legendary jiu-jitsu world champion Marcus "Buchecha" Almeida's MMA career has been going from strength to strength, and he's showing no signs of slowing down.
Since September of 2021 Buchecha has amassed a perfect 3-0 record in MMA, with none of his fights going longer than three minutes of the first round.
Almeida will step back into the ONE Championship circle on August 27 in Singapore when he takes on the Belorussian fighter Kirill Grishenko, a 6'4" heavyweight with a record of 5-1.
Our view: After struggling to find willing opponents and having more than a couple of fights fall through at the last minute, Buchecha's gaining some real momentum with his MMA career. Truthfully we've still not seen him tested. He's been training hard at American Top Team and the results have been working well so far. On paper Grishenko looks tough and of course anything can happen. I'm expecting this one to go like all of Buchecha's others: a quick stoppage.
---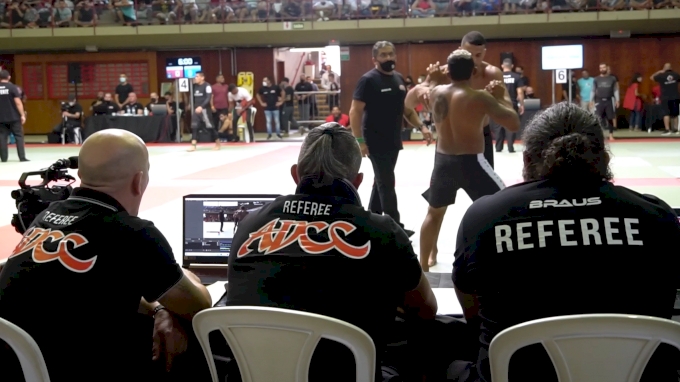 Registration Open Now for the ADCC International Open
Thousands of grappling fans will descend upon Las Vegas in September for what stands to be the greatest ADCC in history.
No-gi aficionados will undoubtedly be feeling inspired by being in close proximity to so many world-class athletes and ADCC legends.
Thankfully there is an outlet for that energy – Thursday, the 15th of September will see an ADCC-rules open tournament with divisions for men, women, masters athletes and even kids.
Anybody can sign up, registration is open now and available by clicking here.
---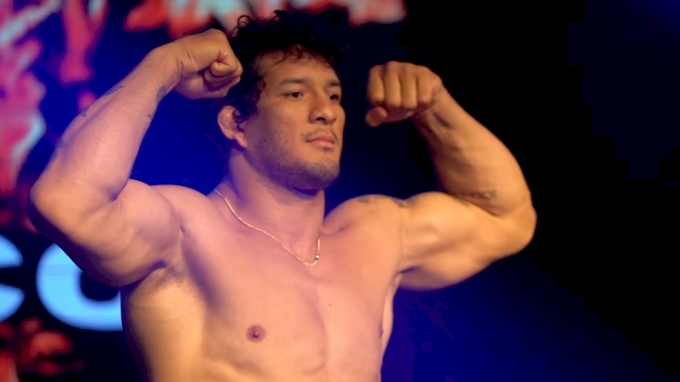 Hulk Finally Has a Date for His Comeback MMA Fight
Lucas "Hulk" Barbosa of Atos, IBJJF world champion and ADCC bronze medallist, returns to the ring on August 5.
We have been talking about Hulk's MMA plans all year and the PFL finally announced his first fight with the organization.
Hulk will fight on the undercard of the event in the world-famous Madison Square Garden in New York.
Contrary to popular belief this is not his MMA debut – he fought three times in Brazil from 2011-2012 when he was 19-20 years old and has a record of 2-1 with one submissions.
His opponent Elmar Umarov comes to the ring with a record of 4-1.
Our view: The timing of this one is curious, as it comes just 43 days out from ADCC. Hulk made the podium in 2019 at -99kg and is moving down in weight to -88kg. It's been over a decade since Hulk last fought and he's been itching to get back into action, and it's not fault of his own this fight comes so close to ADCC but if he were to pick up any kind of injury then we could realistically see him replaced by one of the alternates.
---
Badly-Done Buggy Choke Leads to Arm-Break
Details are slim on this one but the video really does the talking here. An MMA fighter in Russia broke his own arm while going for a very poorly-executed buggy choke. Igor Konstantinov may have even made history as the first MMA fighter to submit and TKO himself at the same time.
In today's edition: Igor Konstantinov breaks his own arm while incorrectly attempting a buggy choke against Vasily Rudenko, effectively submitting himself. #MMASeries54 https://t.co/ihbogPrdaD pic.twitter.com/QZqdrPTHu9

— caposa (@Grabaka_Hitman) July 30, 2022
---
Results Recap
Fight to Win
Roosevelt Sousa defeated Yuri Simoes via decision in the main event of Fight to Win 207.
The athletes wrestled to a stalemate for most of the match before Sousa pulled guard.
The result was decided via a leg lock shootout, in which both competitors attacked neutral ankle locks.
Both Simoes and Sousa are slated to compete at ADCC 2022. Sousa qualified the +99 kg division, while Simoes was invited to compete at 99 kg.
---
Toro Cup
Gabriel Sousa defeated Gavin Corbe at Toro Cup 21 via points (4-2)
Sousa controlled the match with his aggressive torreando passing, and scored in the final moments, capitalizing on Corbe's takedown attempt to gain back control.
Corbe scrambled free of back control and scored a sweep to reduce the margin, but was unable to overcome Sousa's four-point lead.
Sousa has been invited to compete at ADCC in the 66 kg division.
---
Enigma Jiu-Jitsu
Giancarlo Bodoni won the $1,500 grand prize at Enigma Promotions this weekend in Austin, TX, smother choking Bruno Matias in the final of the 8-man bracket.
Bodoni won each of his three matches via submission, catching Joe Dierkhising via guillotine and JB Betchloff via triangle.
Mathis also submitted each of his opponents before falling to Bodoni in the final.
Oliver Taza and Kenta Iwamoto won their superfights against Hunter Colvin and Ben Eddy, respectively via points.
Bodoni, Taza, and Iwamoto are all slated to attend ADCC in September as a result of their victories at the ADCC Trials in 2021 and 2022.