2022 ADCC World Championships
The Official 1st Alternates For All 7 ADCC 2022 Divisions
The Official 1st Alternates For All 7 ADCC 2022 Divisions
These athletes will be the first to get the tap from ADCC organizers if someone pulls out of the upcoming biggest event in history.
Aug 30, 2022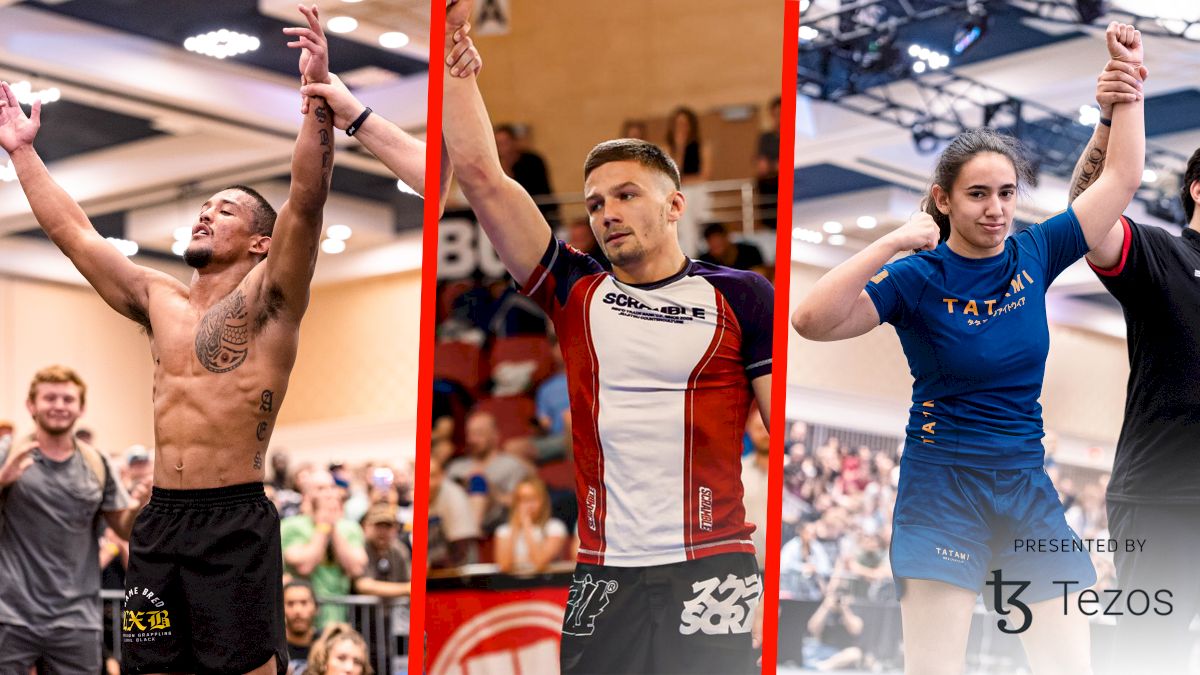 Despite the high profile of the ADCC World Championships, not all 97 athletes are bound to make it to the premiere event. Athletes get injured, or otherwise sidelined during their preparation, so ADCC organizers need to keep other competitors on reserve. These are the top alternates for each of the seven divisions for the 2022 ADCC World Championships.
Damien Anderson has been highly active this year. He was able to put on a great performance on the West Coast trials, earning third place. There, his match with Andrew Tackett was considered the best match of the whole tournament. It is worth noting that Anderson has submission wins over athletes who are already invited.
77kg: Mateusz Szczecinski/Kody Steele
** The 77 kg alternates are not yet official, but were suggested as likely top-picks by ADCC head organizer Mo Jassim. **
With the recent news of Lucas Lepri pulling out of ADCC and Magid Hage replacing him, the reserve spot at 77 kg is open once again. Mateusz Szczecinski is arguably the best European grappler not to qualify for ADCC. The multiple-time trials medallist came short to athletes like Tommy Langaker, Oliver Taza and Ross Nicholls (all of whom qualified for ADCC) in the past three trials. He has one of the most fearsome footlocks in the game and he could upset anyone on his day.
Kody Steele, meanwhile, made the podium on the East Coast trials this year. He appeared on point before losing to teammate William Tackett in the semis. Kody is known for his dynamic style, solid wrestling and his endless scramble ability — not to mention his incredible suplexes — which make him a great fit for ADCC.
Andre Porfirio earned third place in both South American ADCC trials on back-to-back weekends. Training at Fight Sports with Cyborg and Vagner Rocha, and one of the deepest teams bound for ADCC, Porfirio could be one of the most prepared alternates on the list. His best weapons: his footlocks and his tricky guard.
*Update: Livesey is officially in for ADCC, as Lucas Lira has pulled out due to visa concerns.
Livesey is a world class Judoka from the north of the UK, turned into a submission grappler. He broke into the scene in 2021 and he has been throwing people around ever since. He came in second at the European trials, losing only to New Wave's Luke Griffith in the finals. Owen is also a Commonwealth Games champion in Judo and a Catch-Wrestling world champion.
Grandy has skyrocketed in the past 12 months. Last October he won the IBJJF No-Gi World Championships at purple belt, and shortly after he took third place at the East Coast trials. At the West Coast trials this April, he fell short in the semis to the eventual winner, his 10th Planet teammate Kyle Boehm, securing a second bronze medal at the biggest trials ever.
The daughter of ADCC veteran Vagner Rocha is amid her most successful competition years. Rocha competed in four ADCC trials this season, taking home a silver medal and a bronze medal, and taking fourth place twice. That gives her invaluable experience in the challenging ruleset of ADCC, which can come in handy if she gets the call.
A brown belt from Legion AJJ, Paige is a top-tier competitor who has piled up hardware in recent months. She is a risk-taker and hunts the submission until the very end. At IBJJF No-Gi Worlds in 2021, she won double gold at purple belt. A few months later, she won gi Worlds at brown belt. After a few more months, Ivette took silver at the record setting West Coast trials.