2022 ADCC World Championships
Dig In! The ADCC Bracket Breakdown Is Here!
Dig In! The ADCC Bracket Breakdown Is Here!
See all seven official ADCC brackets, a dozen incredible first round matches coming to ADCC tomorrow!
Sep 17, 2022
by Corey Stockton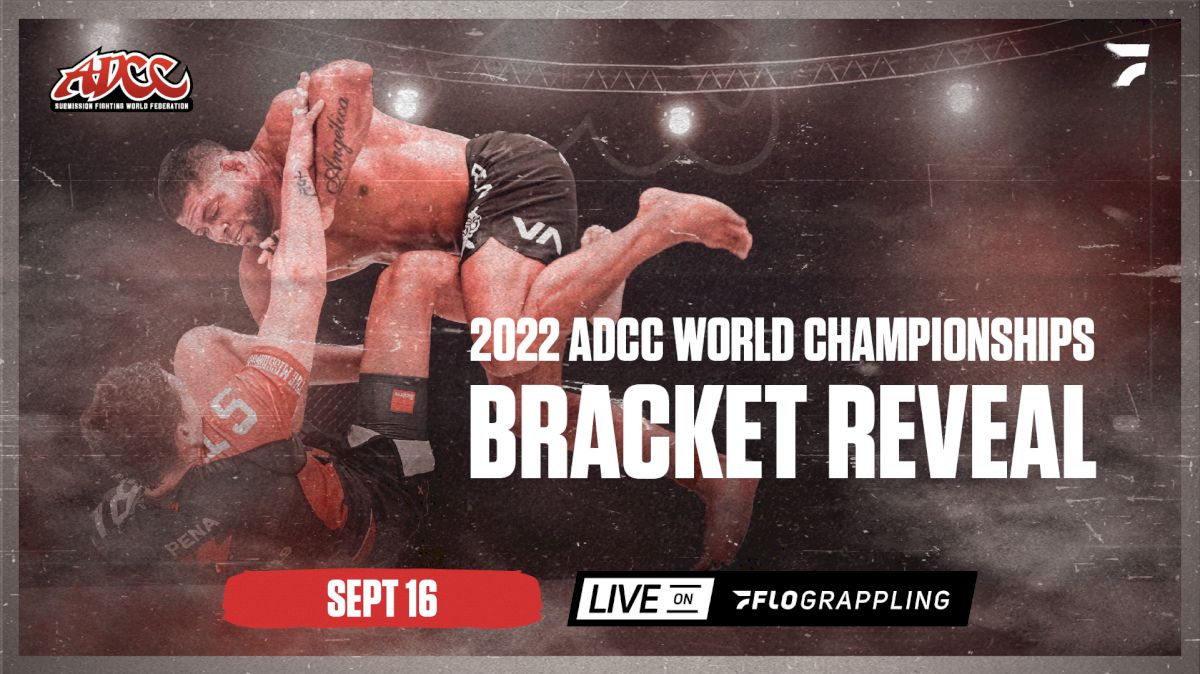 All 97 athletes have weighted in. All seven brackets have been drawn and certified. ADCC is here! See each of the brackets, review the top four seeds, and celebrate several incredible first round matches promised by the brackets below!
---
View the interactive brackets on Arena
---
-60kg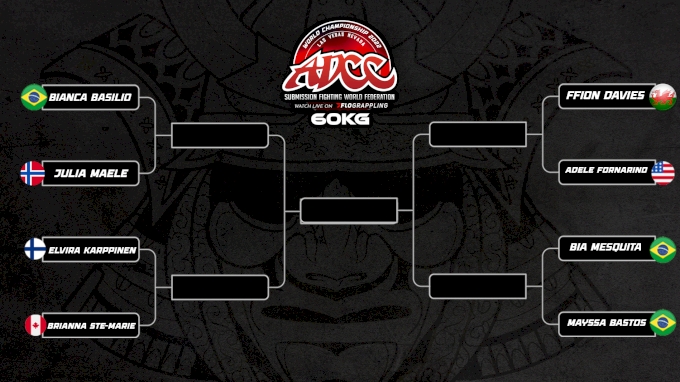 It's the veterans against the newcomers in the first round in the 66kg category. Each of the four ADCC veterans in this division, Bianca Basilio, Ffion Davies, Beatriz Mesquita and Elvira Karppinen will face a trials winner and ADCC debutant.
Look out for the first match between Karppinen and Brianna Ste-Marie. The gritty styles of two athletes could mean a sprint from start to finish. The winner pushes on to day two, where she could face the reigning champ, Bia Basilio.
On the right side of the bracket are two ADCC medalists bound for a much anticipated ADCC rubber match. Each has an armbar victory over the other. But Mayssa Bastos and Adele Fornarino both have upset potential, and could flip this bracket on its head.
---
+60kg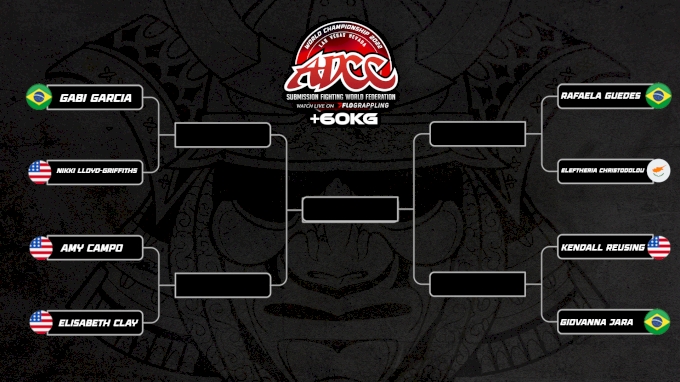 No surprise here, Gabi Garcia is the top seed in this bracket. Rafaela Guedes takes the no.2, ahead of North American Trials winner Kendall Reusing and Amy Campo.
The most intriguing first round match is at the bottom right corner of the bracket, as Reusing will take on South American Trials winner Giovanna Jara. Jara has had a stellar year, but Reusing will be her toughest test to date.
On the bottom left corner, a rematch from the ADCC West Coast Trials semifinal, as Amy Campo will take on Elisabeth Clay. The winner may face four-time ADCC champ Gabi Garcia to begin day two.
---
66kg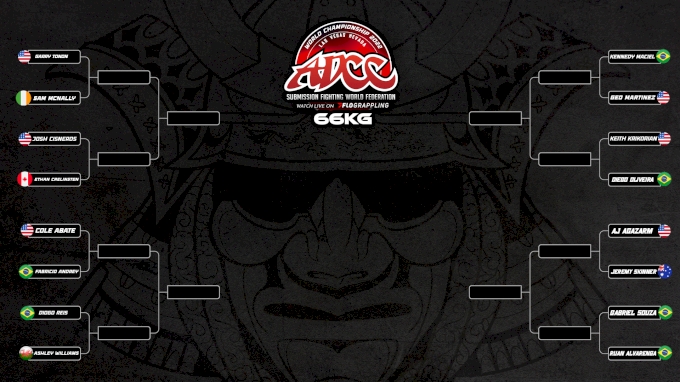 A surprise from the ADCC organizers: Garry Tonon will be the no.1 seed in this bracket. He's the most experienced in the bracket, and is cutting down to 66kg for the first time after nearly a decade at 77kg.
Kennedy Maciel, the reigning 66kg runner-up takes the two seed. 2017 silver medalist AJ Agazarm takes the no.3, and the 17-year old phenom Cole Abate will take the no.4 on his quest to make ADCC history.
Abate is tangled up in a wild first round matchup; he'll have IBJJF World Champion and South American Trials winner Fabricio Andrey to start the division.
Other first round matches with huge potential include:
---
77kg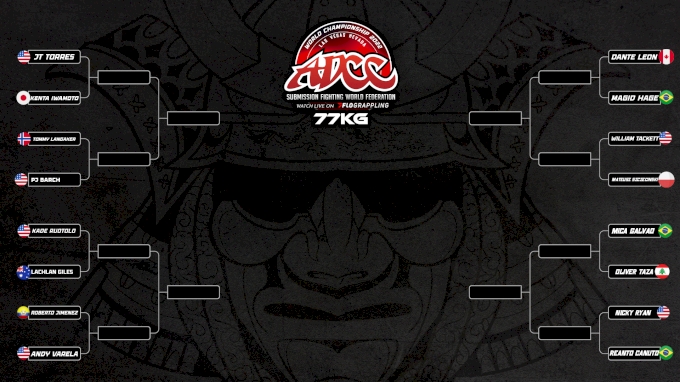 Two time champ JT Torres is the no.1 seed in this division. 2019 fourth place winner Dante Leon Will Take The No.2. Two Teenagers Making Their ADCC Debuts Will Be The No.3 And No.4 and Kade Ruotolo, either of whom could set the record for youngest ever champ.
Watch out for these huge first round matches:
---
88kg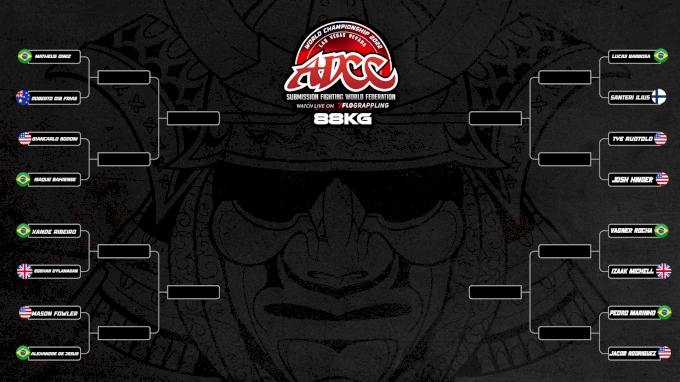 The top four seeds in the 88kg division: reigning champ Matheus Diniz, 2019 99kg silver medalist Lucas "Hulk" Barbosa, 2019 77kg silver medalist Vagner Rocha and multiple time ADCC champ Xande Ribeiro.
The Atos cluster could provide two stellar matchups between teammates, as Josh Hinger will face Tye Ruotolo in the first round, and could find Hulk waiting for him.
Other first round matches with mega potential are:
---
-99kg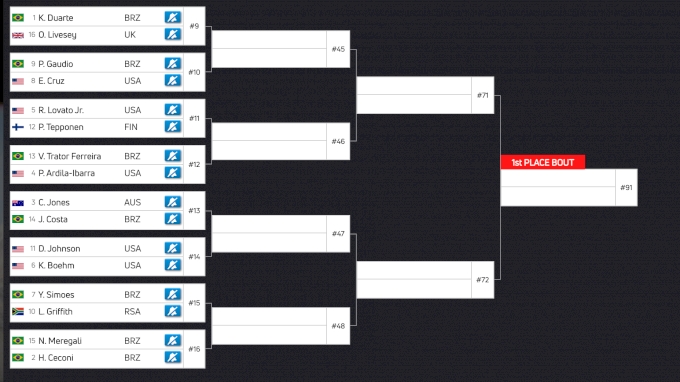 Kaynan Duarte and Craig Jones are the one and two in this division, ahead of former 99kg champ Yuri Simoes and 2015 runner-up Rafael Lovato Jr.
Nicholas Meregali could face Simoes in the second round in an incredible stylistic matchup. But newcomer Luke Griffith hopes to stand in Simoes' way.
Pay attention to these first round matchups:
---
+99kg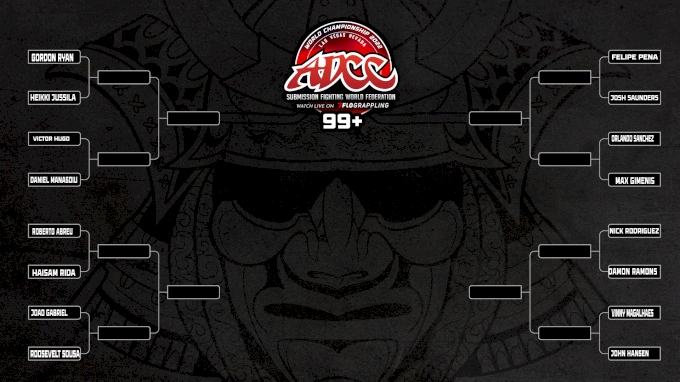 The top four seeds at +99kg are: Gordon Ryan, Fellipe Pena, Nick Rodriguez and Roberto "Cyborg" Abreu. Former champions Orlando Sanchez and Vinny Magalhaes will share a side of the bracket with 2017 absolute champ Pena, while Ryan and Abreu, both ADCC champs, will share the left side.
The most compelling early round matchups are:
While it's impossible to predict exactly how this bracket will unravel, Gordon Ryan could have matches with Victor Hugo, & Cyborg enroute to the final, where he could meet Nicky Rod or Felipe Pena.