2022 ADCC World Championships
Kade Ruotolo Becomes Youngest Ever ADCC Champ; 100% Finish Rate
Kade Ruotolo Becomes Youngest Ever ADCC Champ; 100% Finish Rate
The 19-year old is now in the ADCC history books, breaking the record held by Hall of Famers Rafa Mendes and Kyra Gracie.
Sep 19, 2022
by Corey Stockton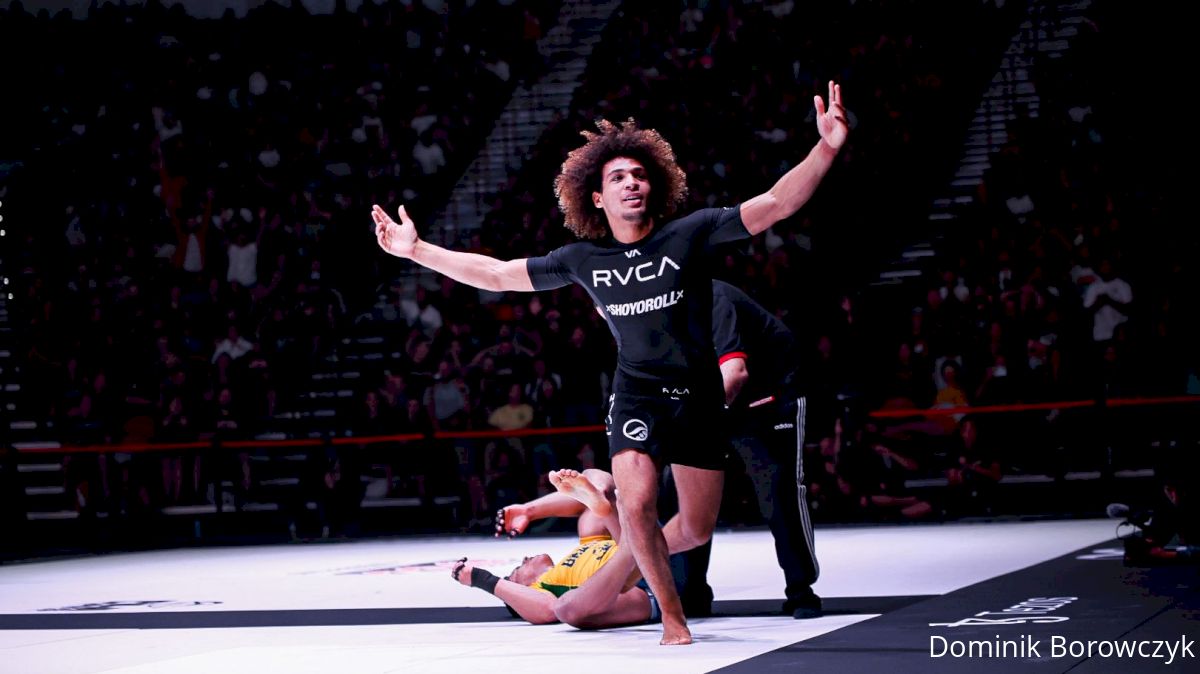 Kade Ruotolo put his name forever in the ADCC history books in his 2022 ADCC campaign, collecting a gold medal in the 77kg division and becoming the youngest champion in ADCC history.
Ruotolo, 19, submitted all four of his opponents on the way to his title. He scored armbar victories over Lachlan Giles and PJ Barch, and leg lock victories over Roberto Jimenez and Mica Galvao.
That makes Ruotolo the first black belt to submit Galvao.
Galvao was also on track to become the youngest ADCC champion. Had he defeated Ruotolo, he would have set the record.
Kade Ruotolo's twin brother, Tye Ruotolo, also holds an ADCC age record; he is the youngest in history to reach the ADCC semifinals. He did it at 16 years old in 2019.
Ruotolo takes the place of previous record holders Rafael Mendes and Kyra Gracie. Gracie won her first ADCC title a day before her 20th birthday, while Mendes was 20 years old when he captured his first ADCC gold. Both Mendes and Gracie were inducted into the ADCC Hall of Fame this weekend.