2022 ADCC World Championships
Ffion Davies Becomes First British ADCC Champion
Ffion Davies Becomes First British ADCC Champion
Welsh-born Ffion Davies made history again. After earning the first ever ADCC medal for the UK in 2019, she has now earned the first gold medal.
Sep 19, 2022
by Corey Stockton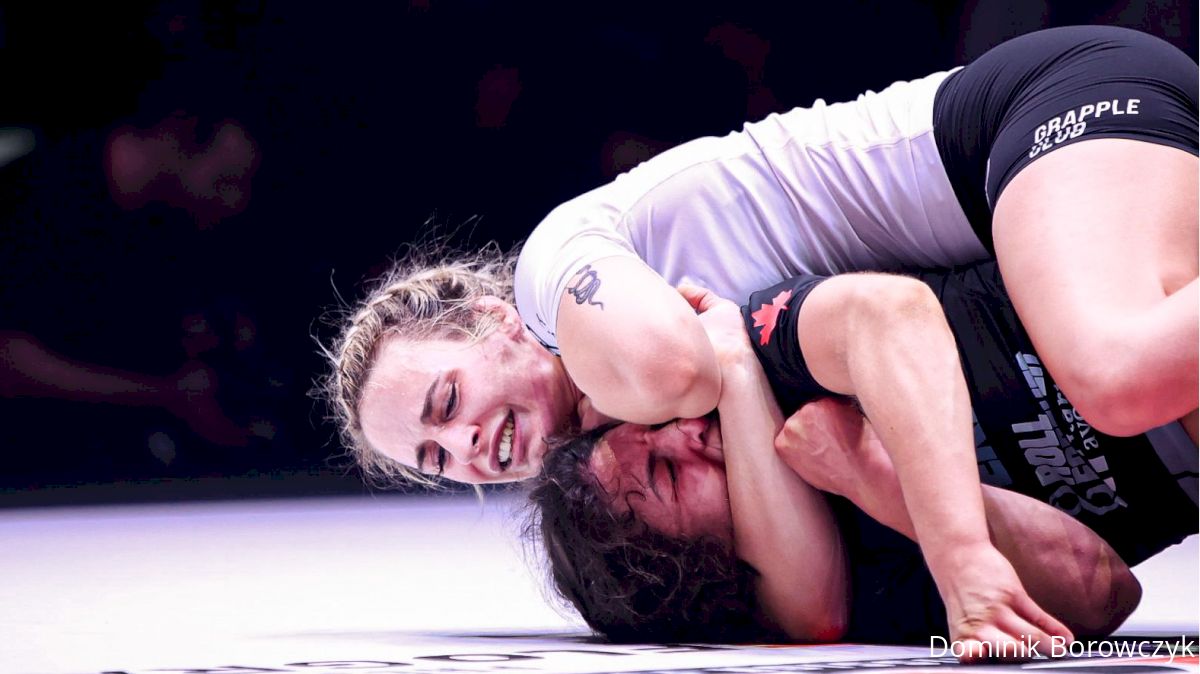 Ffion Davies won ADCC gold in the -60kg division on her third appearance at the tournament, becoming the first British-born athlete to stand atop the ADCC podium.
Davies, from Wales, defeated Brianna Ste-Marie in the division final by a score of 10-0. Earlier in the tournament, she defeated rival Beatriz Mesquita 6-0. In her weekend opener, she scored a submission after tallying six points and conceding none.
Davies is something of a grappling hero for her country; in 2019 she became the first Brit to earn an ADCC medal when she took silver. She is also the first and only British athlete to win a black belt gold medal at the IBJJF World Championships. She accomplished that feat in June 2022.
Ste-Marie made history in her own right in her ADCC debut. She and Dante Leon can share in the glory, as they are the first two athletes to represent Canada on an ADCC podium. Ste-Marie took silver behind Davies, while Leon took bronze in the 77kg category.