2022 Pan IBJJF Jiu-Jitsu No-Gi Championship
Standard Jiu-Jitsu Hits Big At No-Gi Pans
Standard Jiu-Jitsu Hits Big At No-Gi Pans
The Rockville, MD trio collected their first major black belt titles in a stellar outing at Pans. Hear from coach Greg Souders on their unique approach.
Oct 21, 2022
by Corey Stockton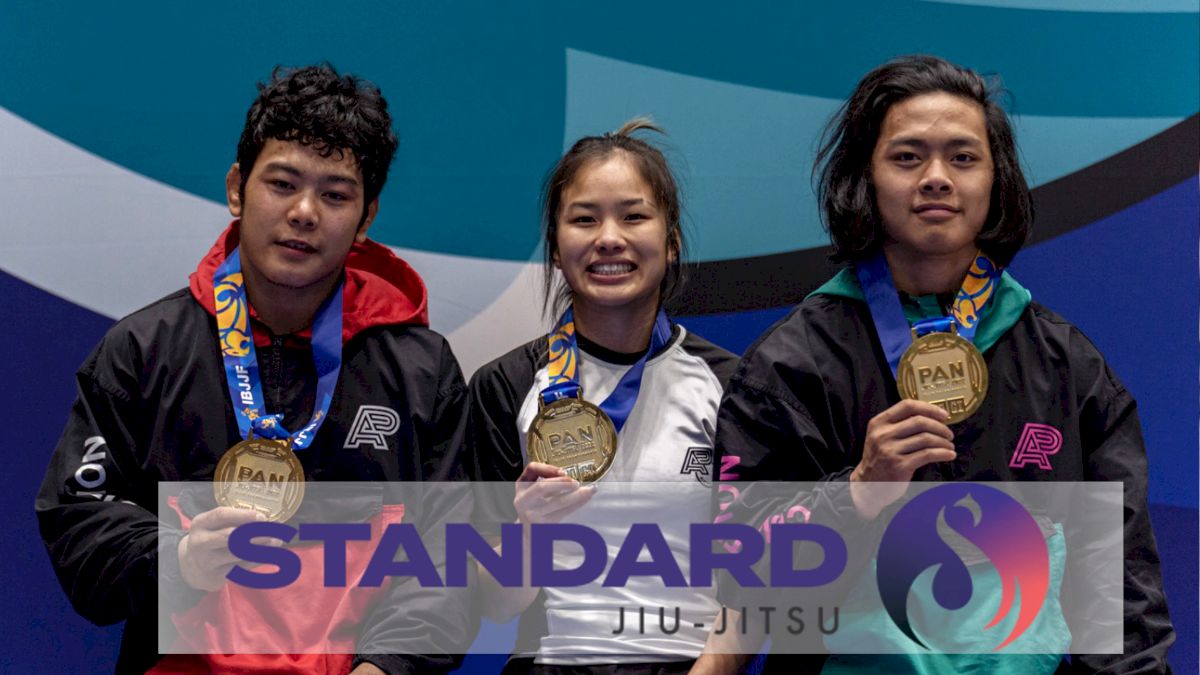 Standard Jiu-Jitsu has seemingly flown under the radar for years.
But 2022 has been a breakout success for the team from Rockville, MD, punctuated by the performances of its top three athletes at No-Gi Pans.
Deandre Corbe, Gavin Corbe, and Alex Nguyen each captured black belt gold medals at the IBJJF No-Gi Pan Championships last weekend, collecting the first-ever black belt major titles for Standard.
Nguyen had a perfect showing on the weekend, submitting both of her opponents via rear naked choke inside of six minutes.
Alex Nguyen vs Thamires Aquino | No-Gi Pans Light Featherweight Final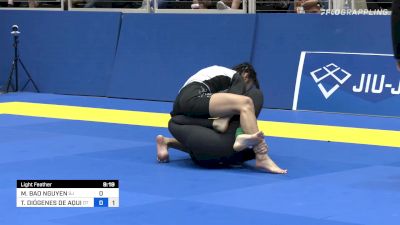 Unlock this video, live events, and more with a subscription!
Get Started
Already a subscriber? Log In
Deandre Corbe had three submissions in his first three matches, earning a spot in the lightweight final where he met dangerous leg locker Kieran Kichuck. Deandre earned an early sweep, and nullified Kichuck's leg attacks with his pressure passing game, taking a 2-0 lead for his first title.
A year ago, at No-Gi Pans 2021, Deandre submitted two opponents in three wins before meeting, and falling to Gianni Grippo in the semis. He fell again to Grippo in the quarterfinal at No-Gi Worlds later that year.
After Deandre's gold medal run this weekend, Standard Jiu-Jitsu owner and head coach Greg Souders remarked on Deandre's growth in the last year.
"Deandre now understands jiu-jitsu," he said. "It took me two years to get him to this point. He came to me when he couldn't even beat the blue belts at my school." In the last year, Souders said, Corbe has entered every tournament he could with the goal of uncovering his weaknesses in order to address them in training.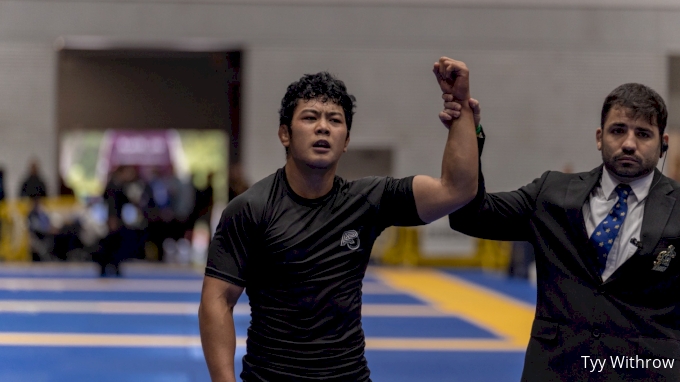 Deandre Corbe wins his first IBJJF black belt major title.
Featherweight Gavin Corbe, Deandre's older brother, also had two submissions on the weekend, tapping his first two opponents before meeting Adam Benayoun in the final. Gavin controlled Benayoun with constant leg lock threats and secured a last-second go-ahead advantage to earn his first major black belt title.
Souders said that he believes Gavin, who is the newest of the three to Standard's unique approach, overperformed, adding, "He had a big confidence boost, and that's what I saw mostly in him."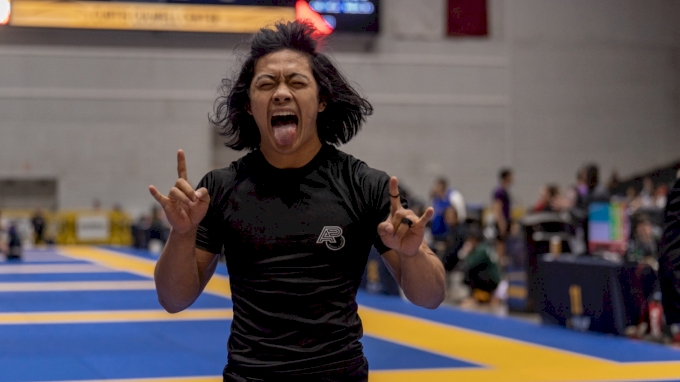 Gavin Corbe celebrates his win in the No-Gi Pans featherweight division.
During their post-victory interviews, each of the three Standard representatives pointed out the unique approach that Souders takes to their training.
"We're on a mission at Standard to get people away from thinking that jiu-jitsu is a collection of moves," Deandre Corbe said. "We don't drill, we just do live work. We do it every day for long periods of time. That's how we develop our skill."
Souders later explained that his "ecological approach" highlights the tasks — rather than the step-by-step techniques — in any given area of jiu-jitsu.
"We create task-based games within a grappling environment to help our students acquire new skills," Souders said.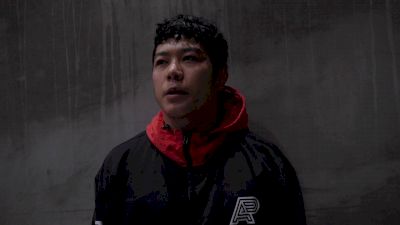 Although No-Gi Pans was the team's best outing, each of the three athletes had shown tremendous promise from late 2021 through the 2022 season.
Nguyen captured victories on the Finishers Sub-Only circuit, where she currently holds titles for Finishers Sub-Only and Midwest Finishers. Time and again, Nguyen has demonstrated impressive top control leading to back control, where she maintains a high finishing rate.
The Corbe brothers have also been successful on the Finishers scene. They led the Standard Jiu-Jitsu team to a team title in the 5v5 Survivor Series tournament, where — in the final — Deandre famously took out four opponents in a row before leaving the final opponent to his brother.
At the ADCC East Coast Trials in November 2021, Deandre took fourth at 66kg. Both of the Corbe brothers wrestled through a 256 man division at the ADCC West Coast Trials in April 2022 to make it to the final eight.
Deandre made a statement at the ADCC Open in September, where he submitted four of his six opponents for gold.
With No-Gi Pans behind them, the black belt trio from Standard will have their eyes set on the IBJJF No-Gi World Championships in December.
"They all want to perform well at Worlds" Souders said. "I've created a world champion at every level now except for black (belt). That's my goal, and they want the same thing."
Standard may have a newfound attention and respect from their potential opponents, but Souders added that this won't bother his athletes.
"We want the dragons to look our way, because we're dragons too."