2022 IBJJF FloGrappling Grand Prix
Janaina Defies Odds With Historic Win At First Female IBJJF FloGrappling GP
Janaina Defies Odds With Historic Win At First Female IBJJF FloGrappling GP
Janaina Lebre was the clear underdog going into the IBJJF FloGrappling GP, but she defied those odds with a stellar victory, making history along the way.
Nov 1, 2022
by Erica Zendell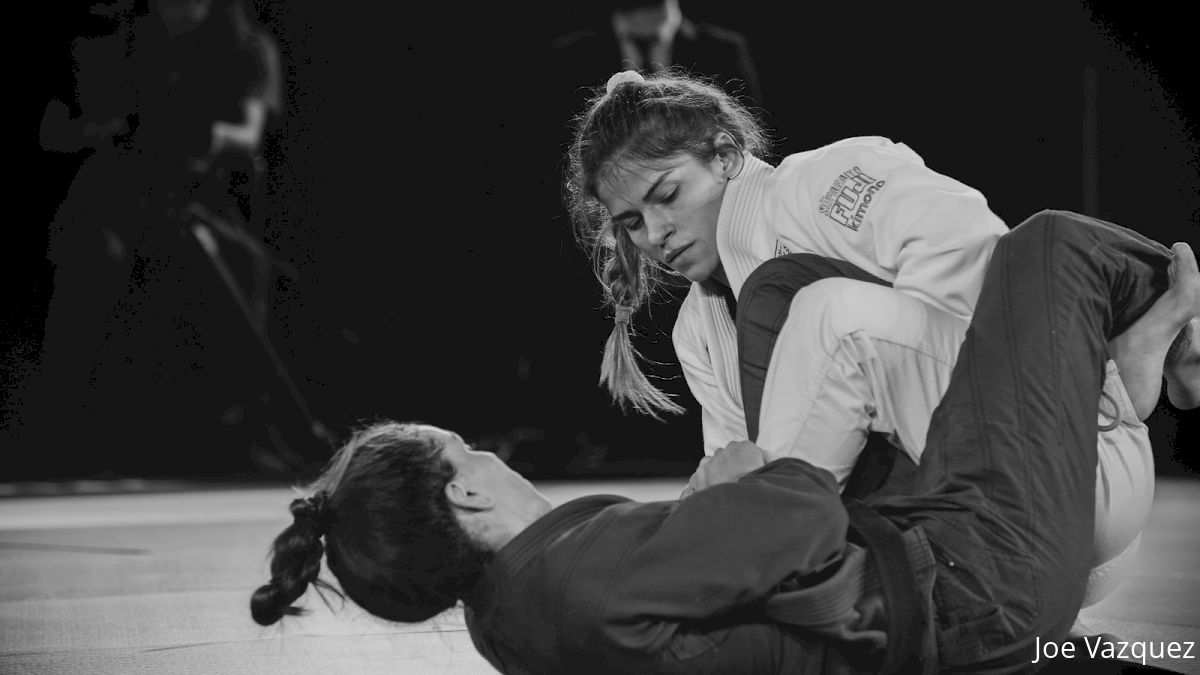 If you didn't know who Janaina Lebre was prior to last weekend's IBJJF FloGrappling Grand Prix in Austin, TX, you probably weren't the only one.
Despite picking up steam throughout 2022 with podium finishes at Europeans and Worlds and first-place victories at both American Nationals and Jiu-Jitsu Con, Lebre was the heavy underdog of the Lightweight Grand Prix bracket. The only invitee to the bracket without a Black Belt World Championship title to her name, Lebre entered the event with the odds against her.
She defied those odds spectacularly, with a performance and mentality that was effectively captured by her walkout song: "Unstoppable."
The Grand Prix draw matched Lebre up against against two generations of two-time world champions: Luiza Monteiro, the twelve-year-tenured black belt and longtime competitive powerhouse in women's jiu-jitsu, and Ana Rodrigues, the rising star who has won every IBJJF Major that she's entered since receiving her black belt in 2019.
Prior to the Grand Prix, Lebre had a 0-3 record against Monteiro, with her most recent loss (2021 Worlds) her narrowest yet. Entering her fourth professional matchup against Luiza Monteiro, Lebre came in prepared, both mentally and physically.
"I wasn't surprised when I saw the two of us in the first round because I knew there was a chance that I'd match up against her," Lebre said. "So I was prepared for it. I studied her game well, assembled my game plan, and did exactly what I planned to do. God guided me in every moment of that fight. Luiza is a great fighter and I knew it would not be easy, but this time, I was in a good place mentally, got my head that 'a fight is a fight and anyone could win.'"
Lebre came in hot against one of women's jiu-jitsu's most experienced competitors, securing her first-ever win against Monteiro. With a ruthless lapel guard offense, sweeps from 50-50, and a scrappy defense against a vicious kneebar attempt from Luiza, Janaiana won by 8-6 score.
The odds had been against Lebre when facing Monteiro, and they were similarly against her in her second matchup against Ana Rodrigues. A-Rod has had a practically-unsullied 2022, competitively speaking, with only two losses on her record this year: one loss in the semifinals of the Absolute division of Europeans and one loss by score (1-2 points) in the Abu Dhabi Grand Slam.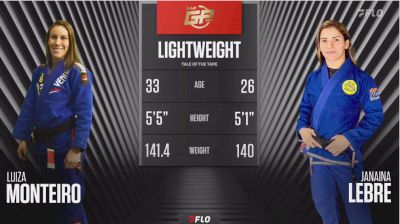 Unlock this video, live events, and more with a subscription!
Get Started
Already a subscriber? Log In
Lebre's Grand Prix match against Ana Rodrigues is one of the most finite routs that any black belt has had over Rodrigues in a major competition: a 6-0 shutout.
Lebre immediately set the tone of the match with what would become her proudest moment from the night: a ferocious knee cut scramble to the back in the opening minute. With $10,000 on the line, most competitors might coast on an early lead to stall out and win by score, or, favoring lapels, use the lapel to tie up and tire out their opponents without mounting a real offense. Lebre did the opposite, staying active and on the offense against Ana Rodrigues for the full ten minutes. After managing to retain her guard against Rodrigues' assertive passing attempts, she racked up an additional two points off a worm guard sweep in the final two minutes.
Lebre says this is an emotional win for her, one of the proudest, punctuating "a marvelous year" for her career.
"The World Championships and the Grand Prix are the two events of which I feel the proudest, like I am able to arrive where I want to arrive," Lebre said. "These two events gave me confidence to not give up and continue in pursuing my dreams."
To be the first woman to win the All-Female Grand Prix, to make history in jiu-jitsu, being the underdog in the bracket, it means a lot to me. I was really moved, because God, my family, and I know what it took for me to get here. I want to be known and now after the Grand Prix, everyone knows who I am. I'm so grateful to IBJJF and FloGrappling to put on this great event, especially for the women, and to give me the chance to show that I can make a crowd come alive.
After a breakout performance that has put her on the map of black belt competition—and the Lightweight division on notice—fans might be wondering what's next for Janaina Lebre.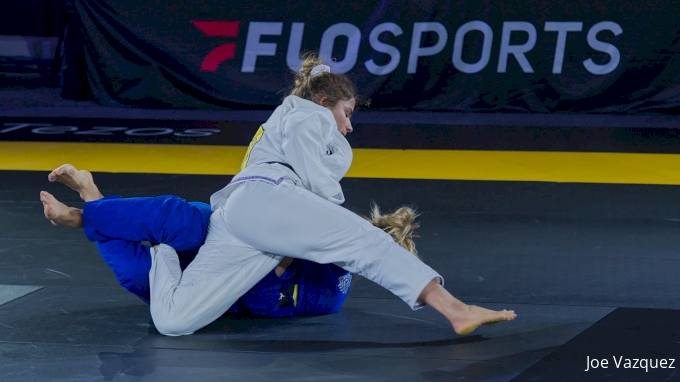 First, celebrating the victory—specifically, with chocolate and sushi. Next, returning to her routine: training, taking care of her family, and teaching her students. And, like most highly-professional, growth-oriented competitors, fixing the mistakes from her fights: "I'm always continuing to improve my jiu-jitsu. I have a lot to learn," she says, knowing there's more work to be done in order to go from "Queen of the Lightweight Grand Prix" to "Queen of the Lightweight Division," which might be the most talent-packed divisions of women's jiu-jitsu today.
While remaining prepared for opportunities that might come her way before the end of the year, Lebre plans to formally kick off her next competitive season in Paris at the 2023 IBJJF European Championships in January, hoping to avenge her loss against 2022 World Champion, Ffion Davies. "I was a little bit gassed during that fight [against Davies] in the finals of Worlds," Lebre said. "I'd like to get a rematch against her." Davies, who was invited to participate in the IBJJF Grand Prix when it had been scheduled in August, was unavailable for the event's rescheduled date in October. If not sooner by way of a draw for Euros, Pans, or Worlds, the next edition of the IBJJF All-Female Grand Prix could be a ripe opportunity to reunite and rematch the two competitors.
When speaking of her performance in the Grand Prix, Lebre attributes her performance to being present, keeping a positive mindset, and trusting in her faith.
"On the day of the event, I was anxious to fight, to get on the mat, and get to work," she said. "I seized every moment, I controlled my thoughts well— negative thoughts often get in my head and this time I was able to control them. I prayed a lot in the warm-up area—I would not have found a way to win without God."
No matter whom she faces next, Lebre has become one to watch. Her Grand Prix performance has earned her a no-brainer spot in any conversations about the 2023 IBJJF Gi Pre-Season. More importantly, she's earned her spot in IBJJF history as the winner of the first all-female Grand Prix, and is a case in point of the bright future for professional women's jiu-jitsu.
Until we see her on the mats again—whether in January in Paris or sooner—we can count on Lebre staying ready. "I continue to strengthen my mind, pray a lot, train a lot and with discipline. Your mind is what makes you a champion."