Tezos WNO: Ste-Marie vs Bastos by Fat Tire
Couch, Crelinsten, Griffith & Chen Secure Submissions At Tezos WNO
Couch, Crelinsten, Griffith & Chen Secure Submissions At Tezos WNO
50% of the matches at the last Tezos WNO of the year ended in submission; and Luke Griffith came within 1 second of the fastest submission record.
Nov 13, 2022
by Corey Stockton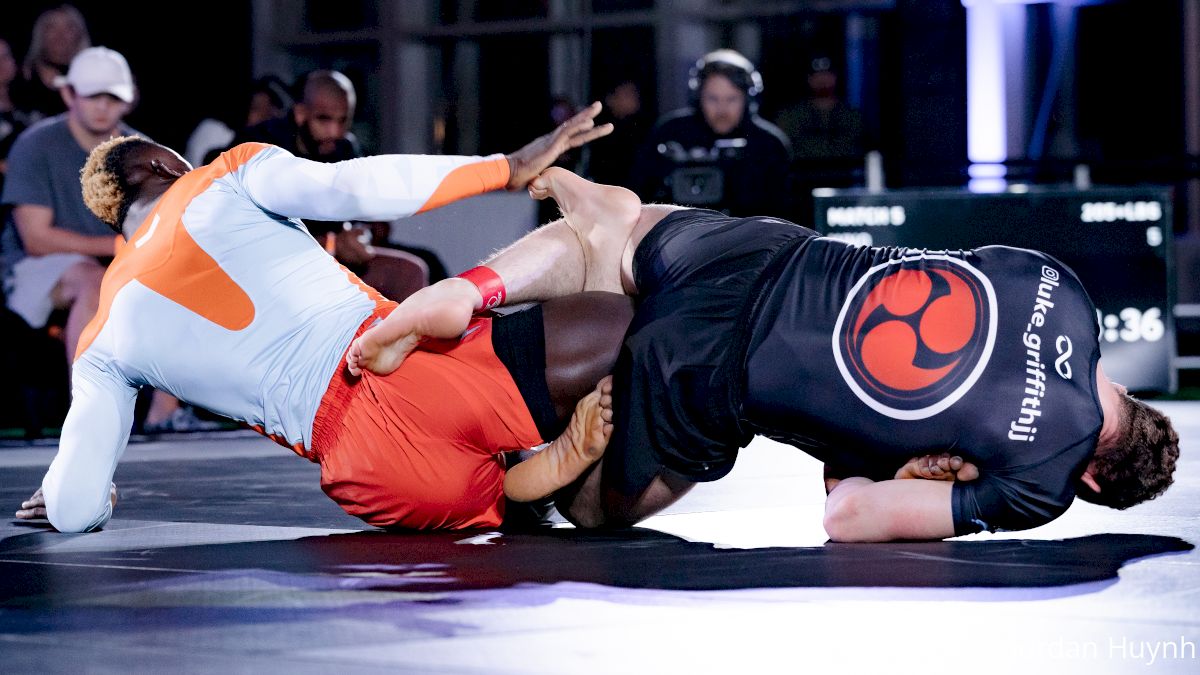 The submission specialists were out in full force at Tezos WNO: Ste-Marie vs Bastos presented by Fat Tire. Half of the eight matches on the card in Frisco, TX on November 11 ended in submission, and each of them within ten minutes.
Luke Griffith's was one of the most shocking of the five submissions of the night. Griffith submitted Haisam Rida with a 24-second heel hook in their heavyweight bout, securing the second-fastest submission in the history of Tezos WNO. Griffith submission fell one second short of the record, set by Nicky Ryan in October 2020. With his victory, Griffith moves to 2-0 on Tezos WNO with two submission victories, and a total mat time of less than two minutes.
Jacob Couch also caught an early submission in his co-main event against Bruno Matias. Couch collected a guillotine from his closed guard against Matias with just two minutes and 24 seconds elapsed in the match. Couch is now 6-4 on Tezos WNO with three submission wins.
Ethan Crelinsten secured one of the biggest upsets of the night, submitting IBJJF World Champion Fabricio Andrey via rear naked choke before the halfway point of the match. Andrey had been pressuring from the top, but was unable to secure a dominant position. Crelinsten utilized his guard to wrestle up, and took Andrey's back off of a mat return. It's Crelinsten's first win over a ranked opponent since 2020.
Crelinsten's B-Team teammate, Jozef Chen, also scored a submission in his Tezos WNO debut on the prelims, catching a Z-lock over Derek Rayfield after nine minutes of positional control. Rayfield came in to replace his teammate, Andy Varela, on 48 hours notice.
Brianna Ste-Marie couldn't submit Mayssa Bastos in the main event, but earned a decisive victory to move to 3-0 on Tezos WNO. Ste-Marie took Bastos' back off a stack pass, and remained there working for a choke for most of the match.
Cole Abate won by decision over Damien Anderson, fortifying his position in the top 10 at lightweight.
In the free prelims, Emily Fernandez secured a decisive victory over Rosa Walsh in her debut, and Mourece Ramirez earned his first Tezos WNO via decision over Keven Carrasco.