Gordon Ryan takes on Luiz Panza at Who's Number One on May 28 in Austin, Texas. Also, Mikey Musumeci is back in his second no-gi appearance of 2021!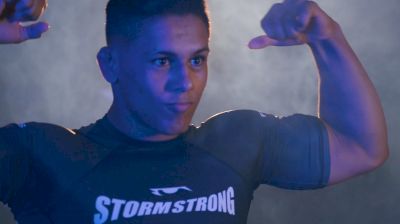 It's Today! Craig Jones, Panza, Nicky Ryan, Mikey, Ready To Roll at WNO
May 28, 2021
Watch the fireworks at FloGrappling WNO: Craig Jones vs Luiz Panza.
Main Event: Craig Jones (Danaher Death Squad) vs Luiz Panza (Checkmat) - heavyweight, 15 minutes
Co-Main Event: Mikey Musumeci vs Lucas Pinheiro (Atos) - 135lbs, 15 minutes
Vagner Rocha (Fight Sports) vs Josh Hinger (Atos) - 185lbs, 15 minutes
Nicky Ryan (Danaher Death Squad) vs Gabriel Almeida (Checkmat) - 185lbs, 15 minutes
Jessa Khan (Art Of Jiu-Jitsu) vs Pati Fontes (Checkmat) - 115lbs, 15 minutes
Johnatha Alves (Art Of Jiu-Jitsu) vs Oliver Taza (Danaher Death Squad) - 170lbs, 15 minutes
Free Prelims (watch on FloGrappling YouTube and Facebook)
Andrew Tackett (Checkmat) vs Micael Galvao (Fight Sports) - 172.5lbs catchweight
Cole Abate (Art Of Jiu-Jitsu) vs Sathya "Bird" Wiltse (Pedigo Submission Fighting) - 150lbs catchweight
Luis Quinones (10th Planet) vs Damien Anderson (Danaher Death Squad) - 145lbs, 15 minutes