There are 20 returning previous black belt champions coming to the 2021 Pan Jiu-Jitsu IBJJF Championship. Here are some clips of their past performances.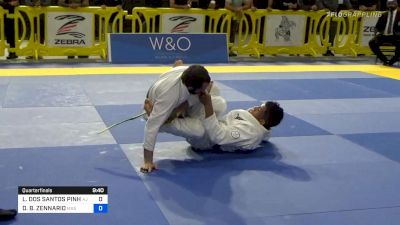 Lucsa Pinheiro Jumps On The Toehold Finish
Aug 6, 2021
Lucas Pinheiro begn his 2020 Pan gold medal campaign with this slick toehold. He's back this year to defend the title - can he pull it off?