Catch up with Lucas Leite as he prepares his Checkmat squad for the 2021 World Championships. Hear from Matheus Gabriel, Samuel Nagai and more.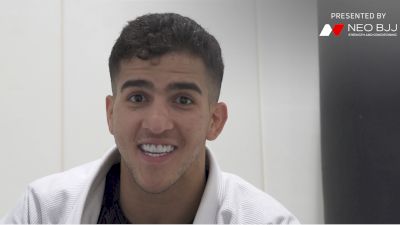 Matheus Gabriel Wants All The Best Guys At Lightweight
Dec 3, 2021
Hear from returning black belt world champion Matheus Gabriel on his move up to lightweight for IBJJF Worlds 2021!