Vote for the Best Male Grappler, Best Female Grappler, Best Breakthrough Grappler, Best Match and Best Submission of 2021. Click here to cast your vote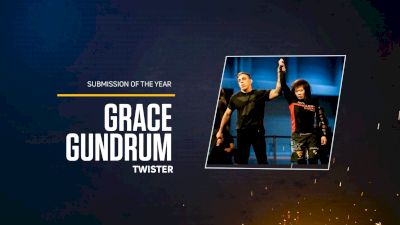 Grace Gundrum | 2021 FloGrappling Submission of the Year
Jan 22, 2022
With Eddie Bravo in attendance among a crowd of 10th Planet supporters, 10th Planet's flagship competitor hit the team's most notable submission against longtime rival Jessa Khan.
Gundrum and Khan had split victories in their youth, but this was their first meeting in five years after a series of canceled bouts.
A WNO title shot was on the line in this matchup, as the winner would move to the WNO Championship final to face Mayssa Bastos.
Anticipation built as Gundrum proceeded through the sequence leading to the twister, until it was clear that she intended to attempt that submission. The crowd erupted as Gundrum landed the first twister in WNO history.