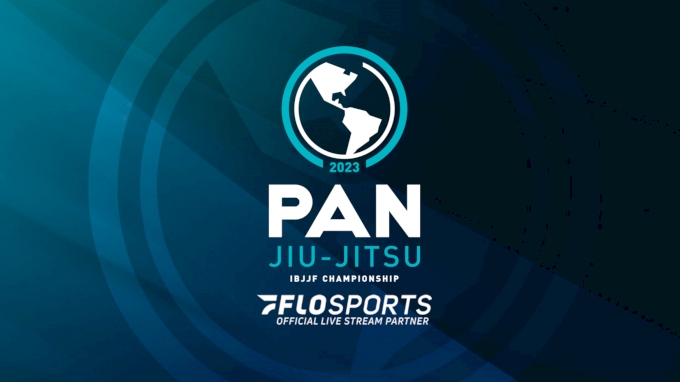 The second of four major IBJJF tournaments of the 2023 season, the Pan Championships will draw athletes from around the world to Kissimmee, FL.
Wednesday
White Adult
White Masters
Blue belt adult male
Blue belt adult female
Thursday
Purple belt adult female
Purple belt masters
Brown belt adult
Friday
Purple belt adult male
Black belt master 1 2 3
Black belt adult male and female Open class registration deadline is Friday 5PM. No registrations will be accepted after the deadline.
Saturday
White belt Juvenile
Blue belt juvenile
Blue belt masters 1 2 3
Purple belt juvenile
Black belt adult*
*Adult black belt male athletes will start fighting on Saturday if your bracket has 9 or more people. The quarter final, semi finals and finals will start/resume on Sunday. Every Adult male black belt athlete who is in a bracket with 9 or more people may weigh in on Saturday (from 10 am to 5 pm), even if his first fight will not occur until Sunday. If the athlete will fight on Saturday, he must weight in a few minutes before his first fight per normal tournament guidelines.
Black Belt athletes who register for the Open Class but do not show up for their Open Class match will automatically be disqualified from their weight division
Adult Female Black Belt division athlete's will need to bring one royal blue GI and one white GI to use for division Quarter-Finals and Semi-Finals.
Adult Female Black Belt athletes will start fighting on Saturday until the semi finals. The finals will occur on Sunday.
Sunday
Blue belt masters 4 5 6 7
Brown belt masters
Black belt master 4 5 6 7
Black belt adult
Adult Black Belt division athlete's will need to bring one royal blue GI and one white GI to use for division Quarter-Finals, Semi-Finals and Finals