Grace Gundrum was born on May 22, 2002, in China, eventually moving to Bethlehem, Pennsylvania as a child. Gundrum received her black belt from 10th Planet founder Eddie Bravo and coaches JM Holland and Zach Maslany in July 2020 when she was 18 years old, making her the youngest female American to earn the rank.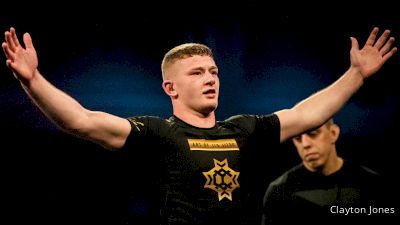 Shocks & Upsets: The 8 Wildest Moments From WNO In 2021
Jan 10, 2022
2021 was a colossal year for Who's Number One. Over the course of the year, a recurring theme popped up event - expectations be damned - something out of left field was going to steal the show.
Here's our list of the top 8 shocks and upsets from WNO in 2021
Tim Spriggs submits Kaynan Duarte to capture the WNO heavyweight title.
Amanda Leve takes out 4x ADCC Champ Gabi Garcia.
Gabriel Sousa finishes Mikey Musumeci with A North/South choke.
Grace Gundrum hits the first 'Twister' submission in WNO history.
Jacob Couch heel hooks Roberto Jimenez.
Kade Ruotolo unleashes the 'Buggy' Choke on jiu-jitsu's biggest stage.
Teenage phenom Cole Abate earns dominant victory over Geo Martinez.
Gordon Ryan calls his shot, picks the winning submission before his main event match even begins.