Grace Gundrum was born on May 22, 2002, in China, eventually moving to Bethlehem, Pennsylvania as a child. Gundrum received her black belt from 10th Planet founder Eddie Bravo and coaches JM Holland and Zach Maslany in July 2020 when she was 18 years old, making her the youngest female American to earn the rank.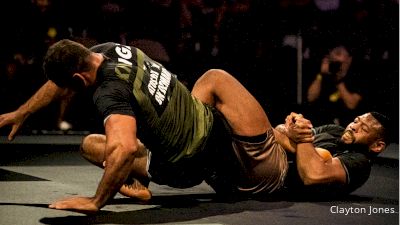 The 21 Best Submissions of 2021 | Highlight
Jan 22, 2022
The catalog of phenomenal submissions from 2021 spans well over 200 notable efforts, but we've narrowed our list down to the top 21 - the crown jewel being the 2021 Submission of the Year Winner Grace Gundrum.
Grace Gundrum twister vs Jessa Khan | WNO
Gabriel Sousa north-south choke vs Mikey Musumeci | WNO
Joe Dierkhising vs Vinicius Trator calf slicer | No-Gi Worlds
Kade Ruotolo buggy choke vs Cole Franson | WNO
Baret Yoshida assassin choke | F2W 180
Gordon Ryan triangle vs Vagner Rocha | WNO
Tim Spriggs heel hook vs Kaynan | WNO
Fabricio Andrey triangle vs Jamil Hill-Taylor | IBJJF Worlds
Diego "Pato" Oliveira kneebar vs Josh Cisneros | IBJJF Pan No-Gi
Matheus Gabriel 50-50 armbar vs Luan Carvalho | BJJBet
Derek Reyfield buggy choke vs Rene Sousa | EBI Qualifier
Luiza Monteiro armlock vs Nathalie Ribeiro | IBJJF Worlds
Tye Ruotolo seated arm-triangle vs Dante Leon | WNO
Tainan Dalpra choke vs Tommy Langaker | IBJJF Worlds
Thamara Ferreira toehold vs Elisabeth Clay | F2W
Nicholas Meregali choke vs Cyborg | IBJJF Worlds
Devhonte Johnson anaconda choke vs Fellipe Andrew | IBJJF No-Gi Worlds
Gesias JZ Cavalcante "G lock" vs Francisco Cuneo | IBJJF Miami Open
Rafaela Guedes guillotine vs Kendall Reusing | IBJJF Worlds
Micael Galvao choke vs Gustavo Telles
Andy Murasaki triangle vs Gianni Grippo | EUG Promotions