Tezos WNO Pena vs Rodriguez
Felipe Pena Is Out To Prove He Has Gordon Ryan's Number
Felipe Pena Is Out To Prove He Has Gordon Ryan's Number
Felipe Pena is the only man to submit Gordon Ryan, and the only athlete to defeat him twice. He'll have the chance to add to both of those stats on Feb. 25.
Feb 17, 2023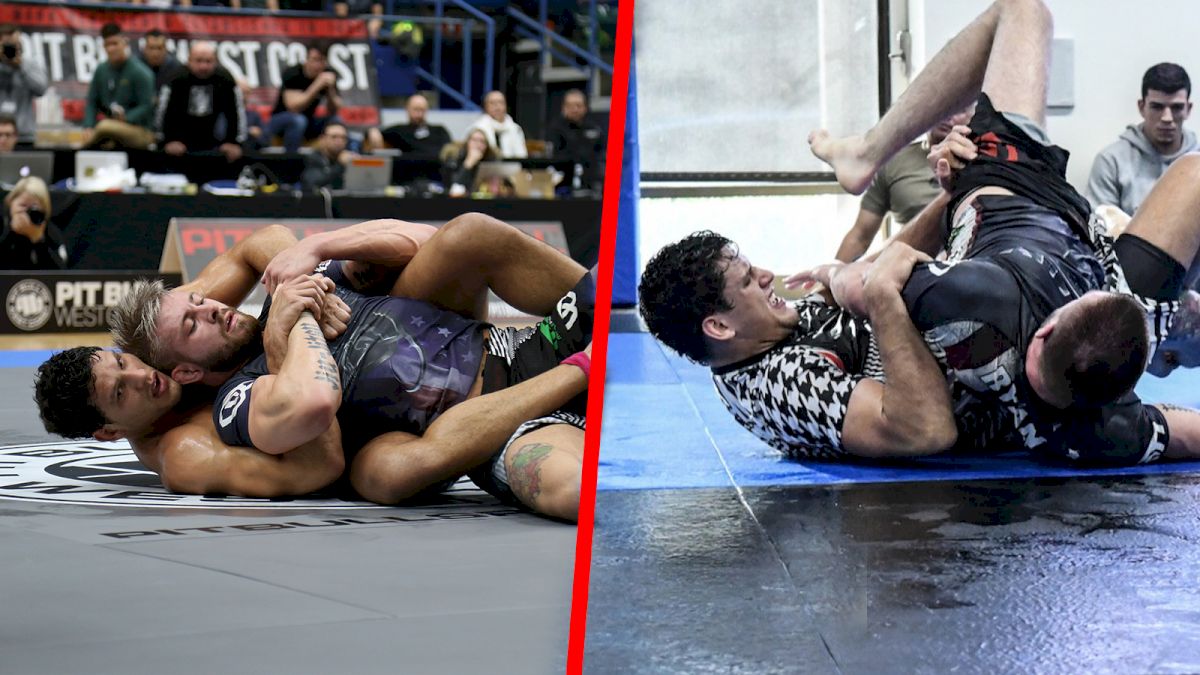 On February 25, Felipe Pena will try to become the only athlete to defeat Gordon Ryan three times in his career.
Pena, also known as Preguiça, will face Ryan for the fourth time since 2016, this time (for the second time) in a no-time limit bout on Tezos WNO.
Subscribe To FloGrappling For Gordon Ryan Vs. Felipe Pena

Pena is a multiple time IBJJF world champion and an ADCC champion. That ADCC title came during one of the most iconic moments of his career, when the Belo Horizonte native took Gordon Ryan's back winning the ADCC absolute final 3-0.
41-8
Pena has had a decorated career in both gi and no-gi competition. In no-gi specifically, Pena has a total record of 41-8 as a black belt and he has a submission rate of 46%.
In that span, Preguiça has been most recognized for his ability to take the back and finish opponents from there. The rear naked choke is without a doubt his submission of preference as 55% of his submissions wins have come via RNC.
2-1
Two of Pena's victories have come against his upcoming opponent, Gordon Ryan.
He first defeated him in a superfight at Studio 540 in 2016, earning a submission via rear naked choke toward the end of a scheduled 45-minute bout. There, he became the only athlete to date to submit Ryan.
He defeated him again in the aforementioned ADCC 2017 absolute final to push his record against "the King" to 2-0.
Pena suffered a defeat in their most recent match in August 2022 at Tezos WNO: Ryan vs Pena. Pena surrendered after 44 minutes of action in a no-time limit bout.
The upcoming fourth match, the main event at Tezos WNO: Pena vs Ryan II for the heavyweight title, will be a chance for both men to put a stamp on this historic rivalry.
This time, Gracie Barra's Pena has spent his training camp in Atos alongside Andre Galvao, Kaynan Duarte, and a team of champions. A victory here could close the door on Pena's rivalry with Gordon Ryan forever.