2023 The IBJJF Crown Presented by FloGrappling
Is This Tainan's Chance To Return To Top? IBJJF Crown Middleweight Preview
Is This Tainan's Chance To Return To Top? IBJJF Crown Middleweight Preview
Who will emerge victorious from The IBJJF Crown's middleweight division? Can Tainan Dalpra retake his crown?
Nov 13, 2023
by Joe Gilpin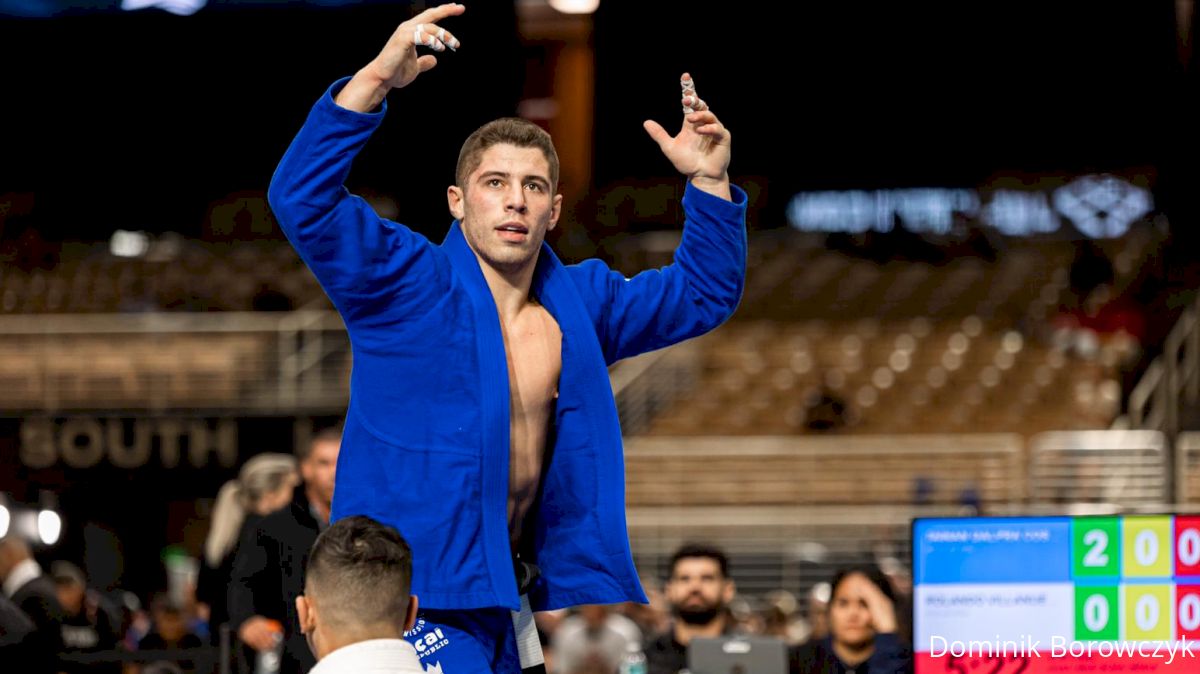 The IBJJF will hold its inaugural premier event, The Crown, on Nov. 19; and the middleweight division is filled with four of the most exciting, active competitors in the world. Tainan Dalpra, Pedro Maia, Andy Murasaki, and Mauricio Oliveira will vie for the Crown and the prize money.
Related Links
This division for the last few years has been ruled by Tainan Dalpra, but after his recent loss to Jansen Gomes at Worlds perceptions have changed. Will this be Tainan re-establishing himself on top? Or one of his familiar foes taking their own revenge now that a blueprint has been lain.
The IBJJF Crown Middleweight Competitors
Tainan Dalpra
2022, 2021 World Champion
2023 World Medalist
3-time Pan Champion
2-time European Champion
2023 Brasileiros Champion
The man who broke Tainan's streak - Jansen Gomes - declined to compete at The Crown, so we won't be seeing that rematch quite yet. However, we will be able to see Tainan in a world class bracket for the first time since Worlds. What will he look like, especially now that he has done some training with Rickson Gracie? Tainan will be making a quick turnaround to November 30th for his no-gi debut on Tezos WNO 21: Ryan vs Barbosa, when he takes on Troy Russell.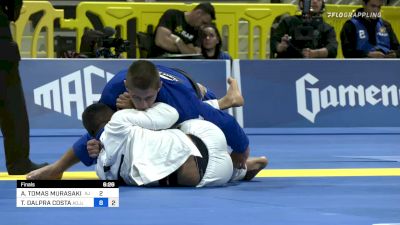 Unlock this video, live events, and more with a subscription!
Get Started
Already a subscriber? Log In
Pedro Maia
2023 World Runner-Up
2023 Pans Runner-Up
2023 Brasileiro Runner-Up
Pedro Maia has started to break out in the last few years, making the finals of every major tournament over the first few years of his black belt career. Still, though, he is looking for his first major gold medal. That could come here at The Crown for the talented black belt. Pedro also owns one of the best submissions of the year, when he put Elijah Dorsey out with a standing cross choke.
Unlock this video, live events, and more with a subscription!
Get Started
Already a subscriber? Log In
Andy Murasaki
2023, 2022 World Medalist
2023 European Champion
2022 Pan Medalist
The Atos representative finally broke through for a major championship in 2023 when he won Euros, and has come back with silver in his two trips to the World Championships. Andy has been competitive with everyone across multiple weight categories, and with a solid game plan can win this bracket. His win against Spirandeli at Worlds was an incredible comeback - check it out here.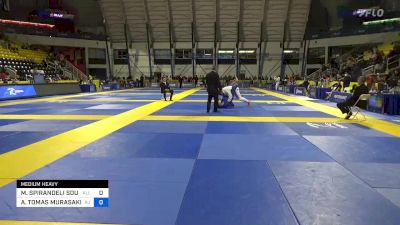 Unlock this video, live events, and more with a subscription!
Get Started
Already a subscriber? Log In
Mauricio Oliveira
Mauricio steps in as a late replacement for Jackson Nagai. He is an active veteran who has been returning to the competition scene after suffering an injury in 2022. This year, he scored a huge win when he beat Cyborg at BJJ Bet in Brazil, 2-0.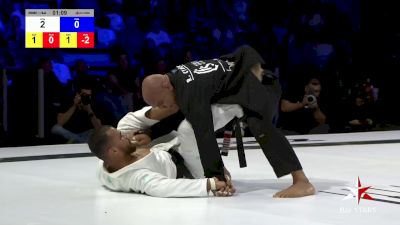 The IBJJF Crown Middleweight Bracket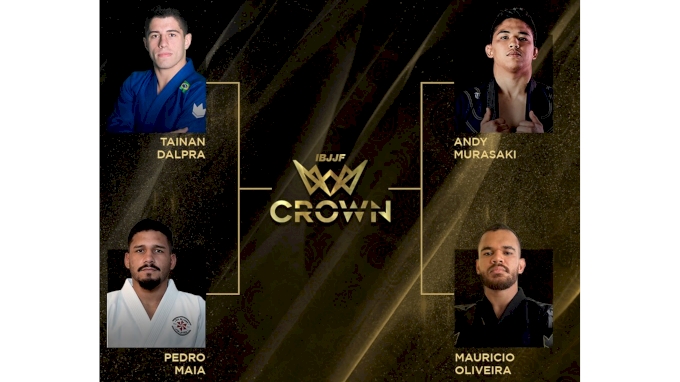 Round one will see a rematch between Tainan and Pedro. That has been a competitive, tight series but Tainan has won every time, including at Worlds. Still, Pedro keeps improving and now there's a blueprint around beating Tainan that Jansen laid out. An upset isn't out of the question. On the other side, Andy will take on Mauricio in a first time matchup. If Tainan and Andy win, we will see a rematch of the 2022 World Finals, which Tainan won by submission.
IBJJF The Crown Middleweight Prediction
Even though he lost at Worlds, Tainan Dalpra is the favorite here. We shouldn't overreact to one single performance, although it will make his opponents even hungrier to knock him off. It's like running the four minute mile - for years it was thought of as impossible, until someone did it one time. Then, others were able to use that to figure out how to copy the once-impossible results. So, while the division is going to be coming after him with more intensity than ever we are still picking the AOJ star to win The Crown.