2023 The IBJJF Crown Presented by FloGrappling
Is Gabi Pessanha Queen of Jiu-Jitsu? IBJJF Crown Super Heavyweight Preview
Is Gabi Pessanha Queen of Jiu-Jitsu? IBJJF Crown Super Heavyweight Preview
Will Gabi Pessanha step into all-time status with a gold medal at IBJJF's The Crown when she faces off with Amy Campo, Melissa Cueto, and Tayane Porfirio?
Nov 16, 2023
by Joe Gilpin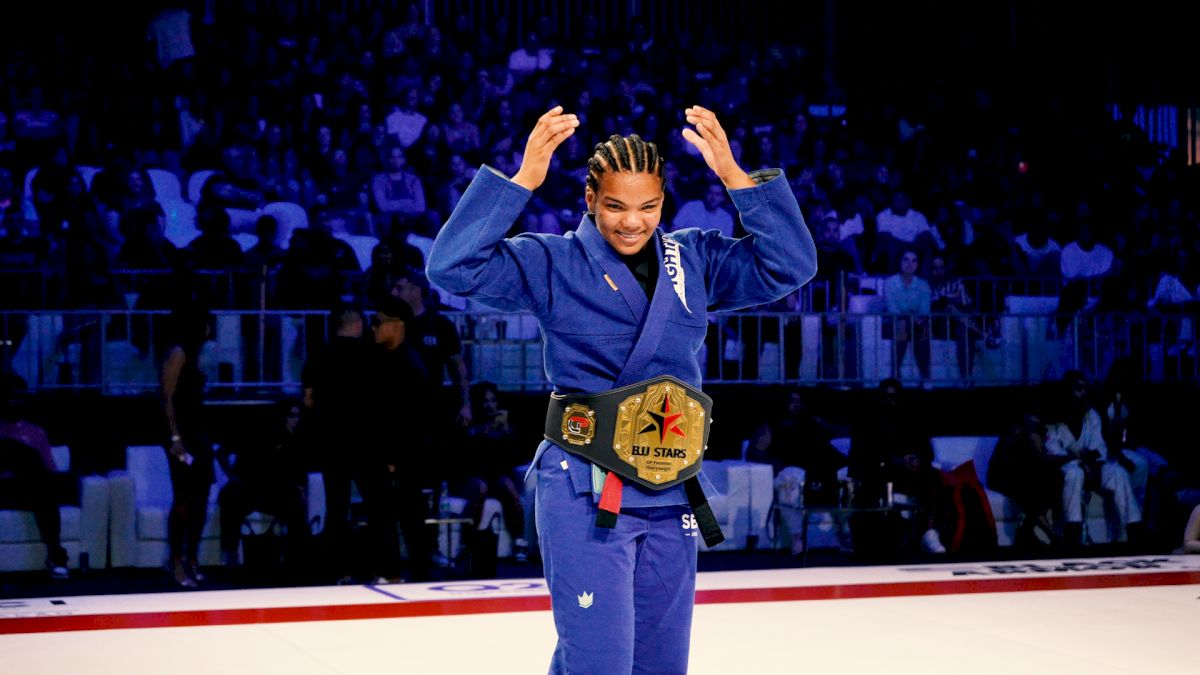 Gabrieli Pessanha has accomplished a lot of firsts in 2023. The first woman to ever win the open class three times at IBJJF Worlds, and in a row no less. She's the first woman to ever submit her way through both brackets to double gold at Worlds. Now, she has the opportunity to be the first to win the IBJJF's Crown super-heavyweight division, and continue to etch her name into the history books.
Standing in her way though, will be one of the toughest tests she has faced to date. 2023 World Champions and former foes Amy Campo and Melissa Cueto are in the bracket, as well as former two-time open class champion Tayane Porfirio. For Gabi to win, she will need to be at her best.
The IBJJF Crown Super-Heavyweight Competitors
Gabrieli Pessanha
2023, 2022, 2021 World Champion (Double Gold)
2023, 2022, 2021 Pan Champion (2023, 2022 Double Gold)
2023, 2022 European Champion (Double Gold)
2023 2022 Brasileiros Champion (Double Gold)
Gabi is the pound for pound queen of gi jiu-jitsu but this tournament represents something for rare for her already in her young career: a new challenge. She has won everything there is to win but now can accomplish another feat by becoming the first to win this tournament. This bracket is going to be tricky though. Campo took her to judge's decision in 2022, Cueto is one of the last women to score and give her a very competitive match, and Tayane has defeated Pessanha in 2021.
Tayane Porfirio
2018, 2017 World Champion (Double Gold)
2017 Pan Champion
2018, 2017 European Champion (Double Gold)
2017 Brasileiros Champion (Double Gold)
Before Gabi took over, it looked like we were entering the Tayane era. Then, she had all that halted with a four year USADA suspension, which has now been lifted. Tayane is already back competing for organizations like BJJ Stars and looks like the champion she's always been. With a pressure-filled style, Tayane slowly takes over matches. She's one of the few women who has beaten Gabi, so she should be full of confidence coming in. Tayane is a late replacement, stepping in for the injured Nathiely de Jesus.
Amy Campo
2023 World Champion
2022 World Medalist
2023 Pan Medalist
Amy Campo has had a steady upward trajectory since her 2021 black belt debut and she is the reigning medium-heavyweight black belt world champion. Amy has been out for a few months healing some injuries, but now returns to action for the first time since winning her title - in the same building. Amy had a referee's decision loss to Pessanha in the world open class finals in 2022, and with her continued improvement that is one of the most intriguing matchups of the entire event.
Melissa Cueto
2023, 2021 World Champion
2022, 2019 World Medalist
2022 Pan Champion
2021 Pan Medalist
Mel Cueto is a dark horse in this division who has given close matches to all the toughest competitors in the world (including Pessanha). She has a very physical style and is incredibly powerful for her division, which is an X factor in any match she's entered into. If she can get off to a good start, she will be tough for anyone to beat.
The IBJJF Crown Super-Heavyweight Bracket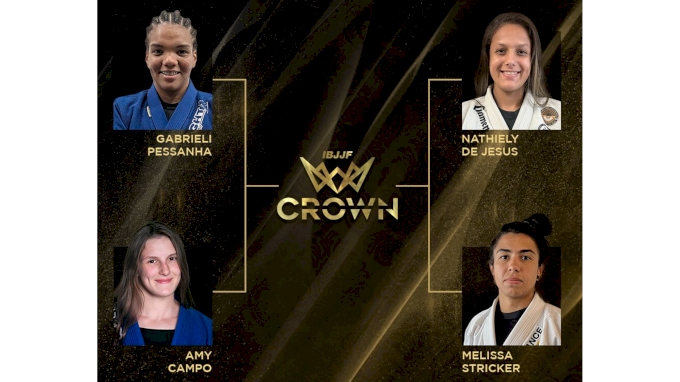 The bracket currently still includes Nathiely, who has dropped out with injury. It's currently unknown if Tayane will replace her and face Cueto first round or if they shuffle things up.
The IBJJF Crown Super-Heavyweight Prediction
The queen reigns. Right now, Pessanha is simply too dominant in victory to possibly pick against. Even against such a deep field, in what are sure to be close fights, we can expect Pessanha to rise to the occasion. I predict Gabi defeats Tayane in the finals - by submission.