2023 The IBJJF Crown Presented by FloGrappling
Who Takes The Crown At Ultra Heavyweight? A Full Bracket Preview
Who Takes The Crown At Ultra Heavyweight? A Full Bracket Preview
Who will make history with the first ultra-heavyweight Crown between Erich Munis, Victor Honorio, Roosevelt Sousa, and Joao Gabriel Rocha?
Nov 15, 2023
by Joe Gilpin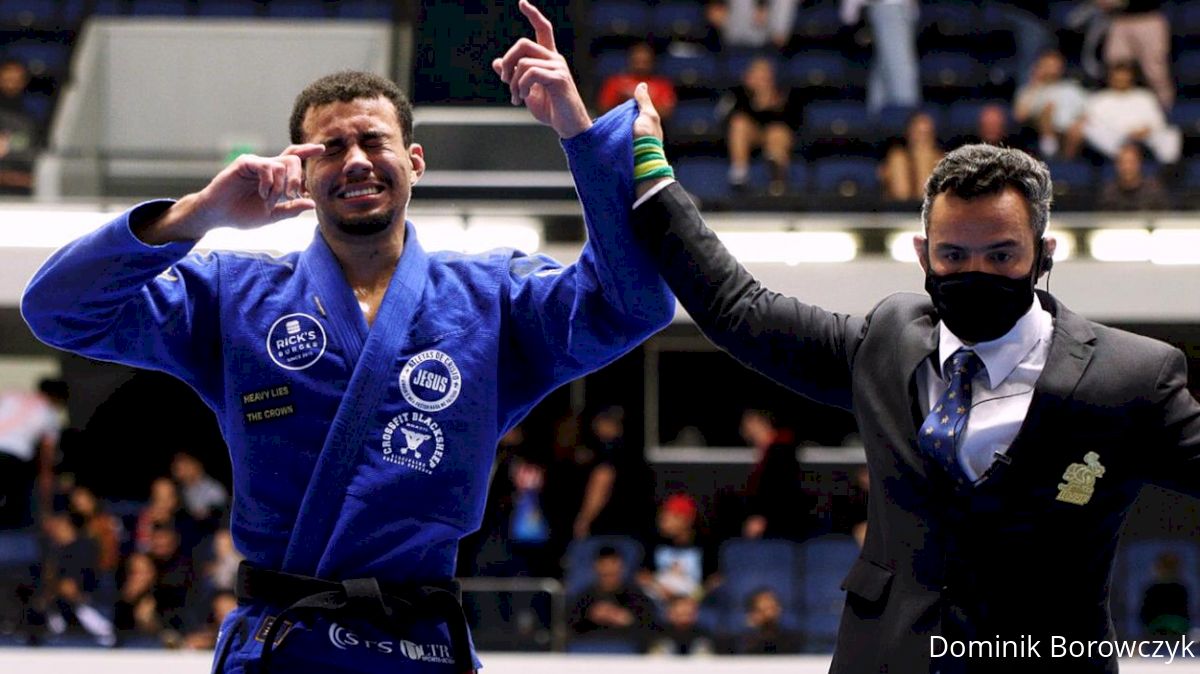 In a field of giants, one black belt is going to emerge as the first ever ultra-heavyweight winner of The Crown. With the entries of Erich Munis, Joao Gabriel Rocha, Roosevelt Sousa, and Victor Honorio, one will navigate the bracket and make history.
Related Links
The Ultra-Heavyweight IBJJF Crown Competitors
Erich Munis
2023, 2022, 2021 World Champion
2023, 2022 Pan Champion
2021 Brasileiros Double Gold
Erich is the most established gi athlete in this field, having won multiple IBJJF world gold medals in his short black belt career. He is a very talented guard player, using his long frame for a stingy open guard that he will reinforce with lapel positions like squid guard. He has increased his finishing rate a lot the last few years too, especially with a strong armbar and triangle. Erich is also a strategically sound grappler who understands how to get ahead and stay ahead in a close match. The only person he has fought in this bracket before is Roosevelt Sousa - he's 2-0 against him with two advantage wins.
Victor Honorio
2019 European Champion
2017 Brasileiros Champion
2023, 2017 Brasileiros Medalist
2018 World Medalist
Honorio is a sleeper in this division, as the big man from GFTeam looks to improve on his results with a big showing in the bracket. Honorio brings a classic big-man pressure style that has netted him good results since his return to competition in 2022.
Roosevelt Sousa
Roosevelt is a really under-appreciated black belt competitor in 2023, and The Crown is a big opportunity for him to change that. Roosevelt has been more successful in no-gi, but he has serious results in the gi as well - including back to back medalist performances at Pan Ams. Roosevelt has really improved his leg locking and submission rate in big competitions, and is always capable of finding his way to the ankle lock or kneebar to end the match - like he did against JG Rocha at ADCC.
João Gabriel Rocha
2018, 2017 Pan Champion
2013 Brasilerios Champion
2018, 2015, 2012 World Medalist
2017 Pan Medalist
João Gabriel Rocha is another favorite in this bracket who will aim to continue his recent IBJJF success with victory at The Crown. Rocha recently won the absolute title at No-Gi Pans, and has started getting more active again like he was earlier in his career.
The Ultra-Heavyweight IBJJF Crown Bracket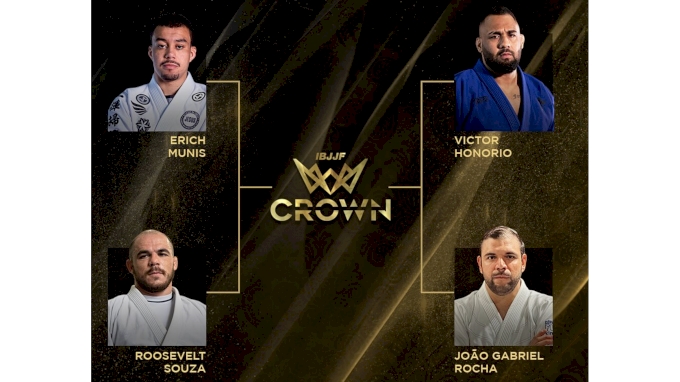 Ultra-Heavyweight IBJJF Crown Prediction
Things start out with Erich and Roosevelt, who have faced off twice (most recently at the 2022 IBJJF Worlds). Erich won both matches by an advantage, so it's easy to see how that could go the other way. However, considering how hard to score it is on Erich he will have to be considered the favorite there.
On the other side, Rocha can be a little unpredictable sometimes when he is dropping matches to guys he seems a level better than. However, he also has hot streaks where he is competing like the best in the world. After his run at no-gi Pans and seeing him recommit to being active, I think he beats Honorio.
In the final, I am going to stay with that hot streak and I predict Rocha uses his veteran savvy to defeat Munis in a mild upset after a close, tactical fight. Either man winning should be no surprise.