2023 The IBJJF Crown Presented by FloGrappling
4 World Champs Will Collide In IBJJF's Featherweight Division At The Crown
4 World Champs Will Collide In IBJJF's Featherweight Division At The Crown
Fabricio Andrey, Samuel Nagai, Isaac Doederlein & Diego Pato will square off for $15,000 on Nov. 19; one of them will become the first IBJJF Crown champion.
Nov 14, 2023
by Corey Stockton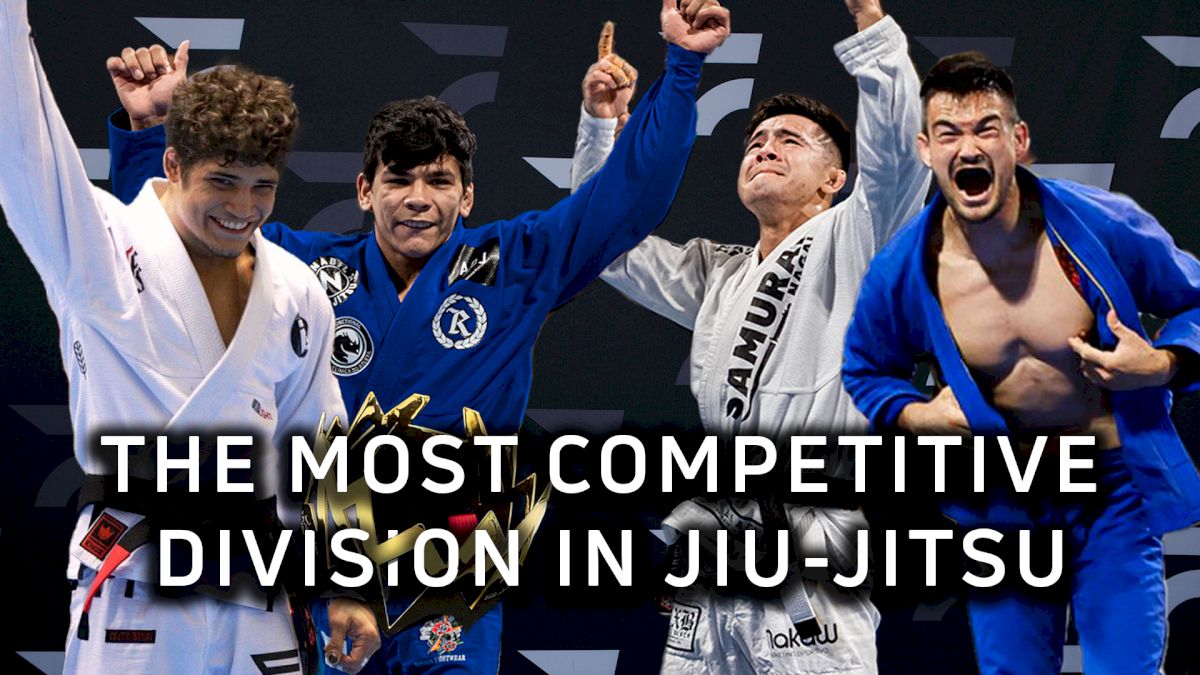 IBJJF's The Crown will put some of the world's top athletes up against each other across six different divisions. On the line: $15,000, an iconic crown trophy, and the ultimate title.
And that title, "Inaugural Crown champion," holds the most tangible weight in the featherweight division, which contains four recent world champs.
Featherweight is the most competitive division in gi jiu-jitsu today
There hasn't been a two-time IBJJF world champion in the featherweight division since 2017, when Rubens 'Cobrinha' Charles won his second title. That was eight years after his first world title, which he won in 2009. The last time an athlete won back to back world titles in the featherweight division was in 2016, when Rafael Mendes hit a three-peat to secure his sixth overall title.
Rafa Mendes and Cobrinha were the last dominant champions in the featherweight division, and they left a power vacuum in their wake. It can be argued that featherweight is currently the most competitive weight category of any in jiu-jitsu, as World titles have changed hands — and gone to a first time champion — every single year since 2017.
In 2018, it was Jamil Hill-Taylor. In 2019, rookie black belt Matheus Gabriel. In 2021 (after the 2020 worlds was canceled), it went to Fabricio Andrey. In 2022, Isaac Doederlein. In 2023, Samuel Nagai.
But the World Championships is not the only cutthroat tournament in the featherweight division.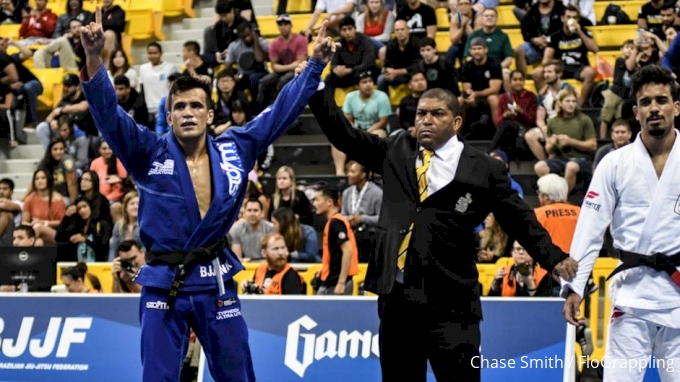 Here is a list of every major title winner at 154.6 lbs since 2017 (Cobrinha won all four titles — a grand slam — in 2017).
Euros 2018: Marcio Andre
Pans 2018: Gianni Grippo
Brasileiro 2018: Rafael Mansur
Worlds 2018: Jamil Hill-Taylor
Euros 2019: Paulo Miyao
Pans 2019: Matheus Gabriel
Brasileiro 2019: Isaac Doederlein
Worlds 2019: Matheus Gabriel
Euros 2020: Isaac Doederlein
Pans 2020: Joshua Cisneros
Brasileiro 2020: (canceled)
Worlds 2020: (canceled)
Euros 2021: (canceled)
Pans 2021: Jamil Hill-Taylor
Brasileiro 2021: Fabricio Andrey
Worlds 2021: Fabricio Andrey
Euros 2022: Diego Sodre
Pans 2022: Paulo Miyao
Brasileiro 2022: Fabricio Andrey
Worlds 2022: Isaac Doederlein
Euros 2023: Fabricio Andrey
Pans 2023: Marcio Andrey
Brasileiro 2023: Isaac Doederlein
Worlds 2023: Samuel Nagai
The Crown, then, will be an opportunity for one of the top athletes in jiu-jitsu's most competitive division to earn a title that nobody else in history has. He will be the first Crown champion in the featherweight division.
The bracket will include each of the last three featherweight world champs: Samuel Nagai, Isaac Doederlein and Fabricio Andrey. To fill the fourth spot, two-time light featherweight world champ Diego 'Pato' Oliveira has stepped up.
Pato has been dominant compared to recent light featherweights, as that division, too, is in constant flux. Since 2015, only Pato and Mikey Musumeci have earned multiple titles at 141.5 lbs.
The Crown is an opportunity for one of these A-list athletes to pull away from the pack, and to earn something that every one of them wants: a title that nobody else has.
Watch IBJJF's The Crown, presented by FloGrappling on Sunday, Nov. 19 at 4 pm. ET, only on FloGrappling.