2019 ADCC World Championship
The Guide To Winning Decisions At ADCC
The Guide To Winning Decisions At ADCC
We worked with head ADCC referee Peter Baltaliyski to better understand what is most important to ADCC judges.
Oct 14, 2019
by Chase Smith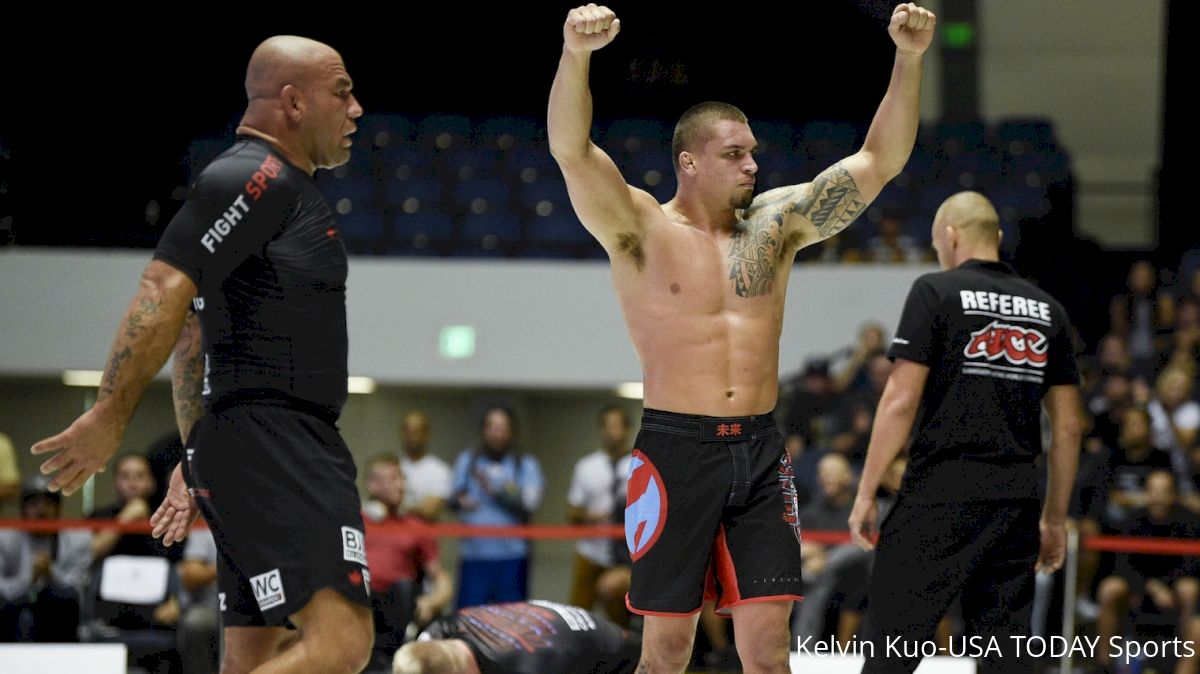 Unlock this article, live events, and more with a subscription!
Get Started
Already a subscriber? Log In
We're getting down to the nitty-gritty of the ADCC analysis pieces.
Submission stats have been compiled, a comprehensive review of all points scored was published, team performances have been ranked, and technical trends established, leaving one key component left: How does someone win a decision?
Quick Stats - 110 ADCC Matches
52 wins via points
35 submissions
20 decisions
3 forfeits
Division with most decision wins: 66kg, 77kg, +99kg (4)
Competitor with most decision wins: Augusto "Tanquinho" Mendes (2)
Despite results over the years mostly seeing jiu-jitsu competitors atop the podium, ADCC is not a jiu-jitsu event. Rather, it is a submission wrestling tournament, and that distinction is not merely academic. It manifests both in the way points are earned and how judges' decisions are rendered.
The Criteria Used
But let's not just take it from me. I reached out to Peter Baltaliyski, head referee of ADCC, to clarify the general guidelines used to make decisions and he sent over the following information
"A decision victory in ADCC is based on a few criteria:

The overall game control and dominance of a fighter, initiations, action, activity, number of attempts, the effectiveness of those attempts.

Judges will look at all those criteria throughout the whole fight – not just the overtime – and after the fight is done the decision will be taken via judges voting, the majority decision will decide the winner."

- Peter Baltaliyski
My experiences at ADCC 2017 and 2019 have lead me to believe that "game control and dominance" were largely established by the player on top, but in our conversation, Peter pointed out that a decent percentage of decisions were awarded to athletes who were largely playing guard throughout the tournament – and that I was making the mistake of conflating good defensive guard work (retention) as a winning strategy. Defense is not an attacking strategy.
Indeed, after reviewing the footage, seven out of 20 decisions at ADCC 2019 were awarded to players who were mostly playing from the bottom.
Those who won the decisions were extremely aggressive in submission attacks from the bottom, and they frequently employed a "wrestle-up'"sweep attack.
Guard Players Winning Decisions At ADCC
---
Dissecting ADCC's Most Controversial Decision: Cyborg vs Nick Rodriguez
"Game control and dominance" is a critical lens needed when viewing the seemingly controversial match between Cyborg and Nick Rodriguez.
Cyborg was certainly aggressive, but his biggest moments in the match came in the form of counter-attacks – save the armbar attempt near the end of round one – and it is my opinion, based on reading of the rules laid out above that Nick Rodriguez's pace-controlled the match, it determined where the fight was going, and he was the driving force throughout with numerous passing attempts, thus successfully satisfying ADCC's guidelines for winning a decision
Make no mistake, Cyborg's jiu-jitsu was beautiful, certainly cleaner than Rodriguez's, but the younger athlete's work rate and aggression clearly fits ADCC's ruleset and guidelines.
The Best Bits: Cyborg VS Nicky Rodriguez 2019 ADCC World Championships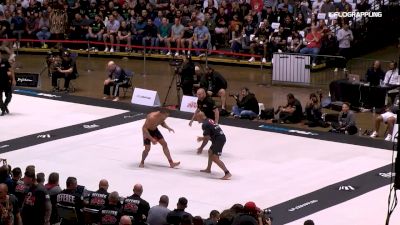 Unlock this video, live events, and more with a subscription!
Get Started
Already a subscriber? Log In
Let's move onto something a little more straight-forward:
The first-round decision in the 77kg division between Celso Vinicius and Edwin Najmi is a prime example of ADCC's decision guidelines in action with little room for debate.
Celso is a notoriously difficult athlete to score a point on. He's short and powerful, making wrestling a chore and sweeping him a nightmare.
The opening 10 minutes of regulation saw a relatively even battle with no score; Edwin played guard and Celso worked to pass.
However, the scales tipped in Celso's favor when the match reached overtime and Edwin, forcing Edwin to wrestle, placing Celso was in prime position to flex his superior stand-up skills.
Though Edwin avoided getting scored on by funk rolling out of all takedown attempts, he was constantly defending and on the back foot, giving Celso the clear cut decision victory.
---
A Brief Review
If a reader takes anything away from this, it should be that "game control and dominance'' should be at the front of their mind when judging an ADCC match– the athlete not only controls the pacing of a fight but aggressively pushes the match forward.
Results show that ADCC decisions can be won from the guard, but in general, the pressure from top game and wrestling is more likely to be met with approval from the judges' desk.
Work rate is all-important, and one should be looking to dominate the match from the opening minute to the end of overtime.
2019 ADCC Decisions Raw Data
| | | | |
| --- | --- | --- | --- |
| Winner | Loser | Division | Round |
| Matheus Gabriel | Geo Martinez | 66kg | 1 |
| Augusto Mendes | Matheus Gabriel | 66kg | 2 |
| Tye Ruotolo | Pablo Montovani | 66kg | 2 |
| Augusto Mendes | Paulo Miyao | 66kg | 3 |
| Celso Vinicius | Edwin Najmi | 77kg | 1 |
| Vagner Rocha | Dante Leon | 77kg | 3 |
| Mason Fowler | Valdir Araujo | 88kg | 1 |
| Adam Wardzinski | Mike Perez | 88kg | 1 |
| Jon Blank | Murilo Santana | 88kg | 2 |
| Matheus Diniz | Gabriel Arges | 88kg | 2 |
| Jackson Sousa | Paulo Barauna | -99kg | 1 |
| Lucas Barbosa | Patrick Gaudio | -99kg | 2 |
| Vinicius Ferreira | Jackson Sousa | -99kg | 2 |
| Nick Rodriguez | Mahamed Aly | o99kg | 1 |
| John Hansen | Max Gimenis | o99kg | 1 |
| Kaynan Duarte | Buchecha | o99kg | 3 |
| Nick Rodriguez | Cyborg | o99kg | 3 |
| Tayane Porfirio | Jessica Flowers | o99kg | 1 |
| Gabi Garcia | Ana Carolina | o99kg | 2 |
| Carina Santi | Tayane Porfirio | o99kg | 2 |