2020 European Jiu-Jitsu IBJJF Championship
Official 2020 Gi Season Preview: Male Feather
Official 2020 Gi Season Preview: Male Feather
A look at what to expect in the 2020 gi season at male black belt featherweight.
Dec 20, 2019
by Michael Sears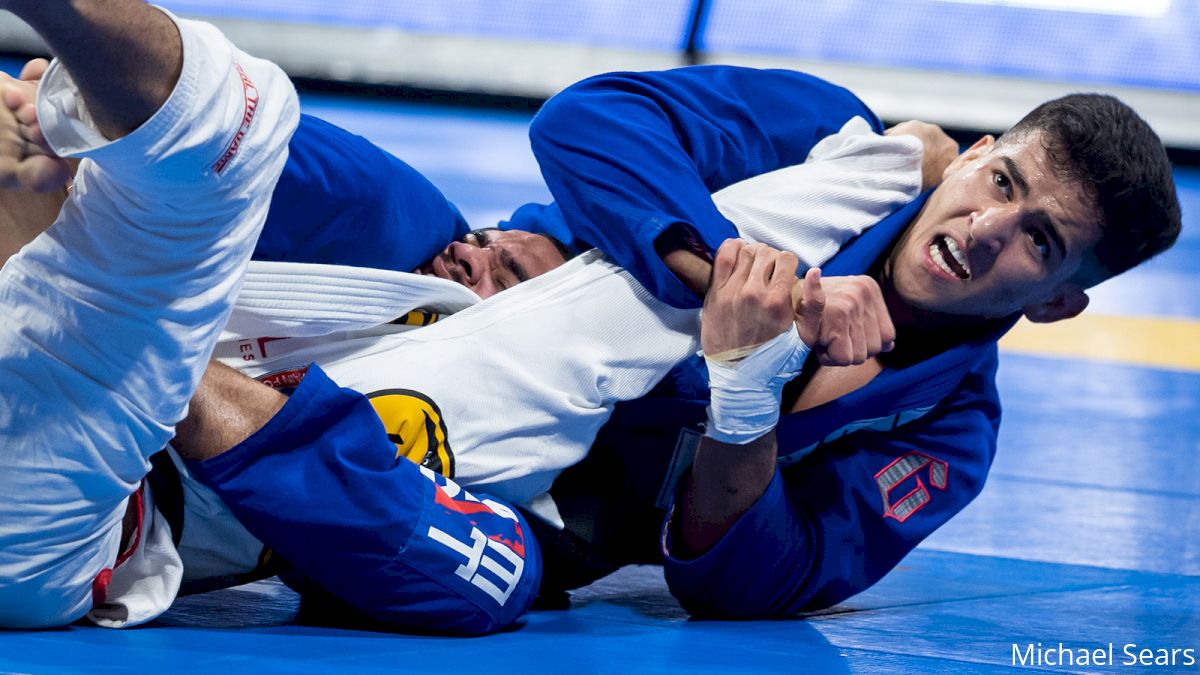 Unlock this article, live events, and more with a subscription!
Get Started
Already a subscriber? Log In
The 2020 gi season will kick off on January 20th at the IBJJF European Championships. The season will run through to the end of May, culminating at the IBJJF World Championships on May 27th.
The featherweight division has had two different champs over the last two years, since Rubens Charles "Cobrinha" retired after winning the 2017 Worlds. Jamil Hill-Taylor won the title in 2018, before having to sit out the 2019 Worlds that was won by Matheus Gabriel.
Matheus and Jamil should both be expected to come back for the 2020 season and contend for the world title. Both athletes were recently active at the Spyder Invitational, with Jamil losing to Johnatha Alves, who Matheus defeated in the next round.
Featherweight is always one of the deeper weight classes. Besides the returning champs, there's a number of consistent veterans looking to break through and get that world title along with a few up and comers looking to make their name.
The gi season will be here before you know it, here's your featherweight preview-
These are the top 25 ranked featherweights headed into the season-
| | | | |
| --- | --- | --- | --- |
| Rank | Name | Team | Country |
| 1 | Matheus Gabriel | Checkmat | BRA |
| 2 | Shane Jamil Hill-Taylor | Team Lloyd Irvin | USA |
| 3 | Marcio Andre | Nova Uniao | BRA |
| 4 | Leo Saggioro | BTT | BRA |
| 5 | Isaac Doederlein | Alliance | USA |
| 6 | Osvaldo Moizinho | Ares | BRA |
| 7 | Gianni Grippo | Alliance | USA |
| 8 | Kennedy Maciel | Alliance | BRA |
| 9 | Israel Sousa | GF Team | BRA |
| 10 | Gabriel Marangoni | Brasa CTA | BRA |
| 11 | Thiago Macedo | Rodrigo Pinheiro | BRA |
| 12 | Rafael Mansur | Atos | BRA |
| 13 | Richar Nogueira | SIA | BRA |
| 14 | Gabriel Alves | Alliance | BRA |
| 15 | Joao Mendes | Atos | BRA |
| 16 | Joao Goncalves | Alliance | BRA |
| 17 | Vitor Paschoal | Brasa CTA | BRA |
| 18 | Bruno Frazatto | Atos | BRA |
| 19 | Emilio Hernandez-Rodrigues | Zenith | USA |
| 20 | Victor Moraes | Cicero Costha | BRA |
| 21 | Alexandre Vieira | BTT | BRA |
| 22 | Ariel Tabak | Cicero Costha | AUS |
| 23 | Brandon Walensky | Clark Gracie | USA |
| 24 | Deandre Corbe | Luiz Palhares | USA |
| 25 | Silvio Duran | Nova Uniao | BRA |
Here are the podium finishers at the grand slam tournaments from 2019-
Worlds
1 - Matheus Gabriel Pinheiro Barros - CheckMat
2 - Marcio Andre da Costa Barbosa Junior - Nova União
3 - Isaac Doederlein - Alliance
3 - Osvaldo Augusto Honorio Moizinho - Ares BJJ
Pans
1 - Matheus Gabriel Pinheiro Barros - CheckMat
2 - Shane Jamil Hill-Taylor - Team Lloyd Irvin
3 - Isaac Doederlein - Alliance
3 - Rafael Machado Mansur - Atos Jiu-Jitsu
Bras
1 - Isaac Doederlein - Alliance
2 - João Paulo Gonçalves Neto - Alliance
3 - Bruno Celio Costa de Melo - Qatar BJJ
3 - Paulo H. Bordignon Miyao - Cicero Costha Internacional
Euro
1 - Paulo H. Bordignon Miyao - Cicero Costha Internacional
2 - Isaac Doederlein - Alliance
3 - João Pedro Bueno Mendes - Atos Jiu-Jitsu
3 - Leonardo Fernandes Saggioro - Brazilian Top Team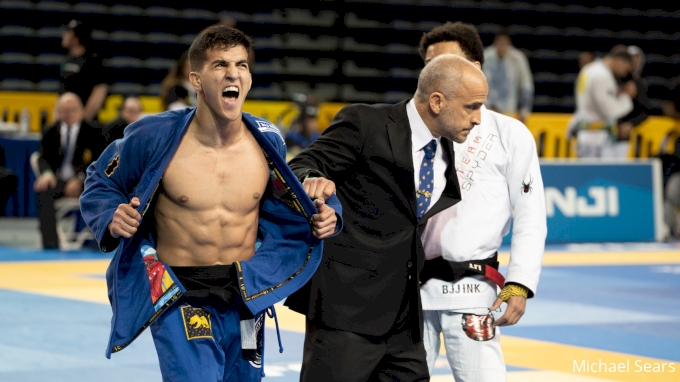 Matheus Gabriel's Sophomore Season
After winning Worlds at brown belt featherweight in 2018, Matheus Gabriel (Checkmat) stormed the black belt division in 2019. Matheus went on a nine-match win streak to win Pans and Worlds, defeating Marcio Andre by armlock in the Worlds final. Other names that went down to Matheus during that streak included Jamil Hill-Taylor (in the Pans final), Leo Saggioro, Kennedy Maciel, Osvaldo Moizinho and Rafael Mansur.
Matheus has one of the most exciting styles in the game, always hunting for the submission. You could see this in action when he broke Kennedy's arm at Pans or tapped Marcio in the final at Worlds. A Jamil rematch is certainly something to look forward to, their match at Pans went down to the wire with Matheus narrowly escaping with the victory. Should Paulo Miyao move up, that's another big rematch, as Paulo defeated Matheus in their lone meeting shortly after Matheus was promoted to black belt.
Watch: Matheus Gabriel Wins Worlds
---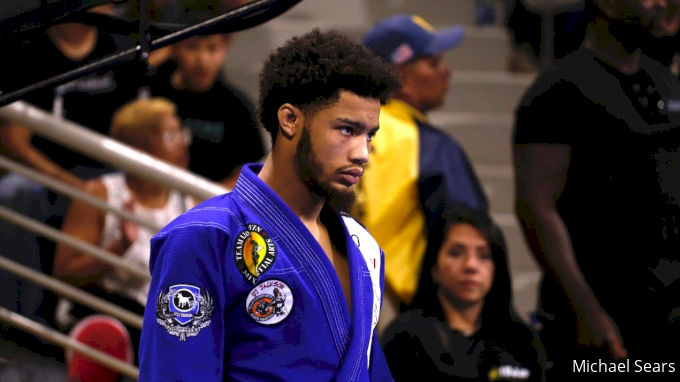 Jamil Hill-Taylor Looking To Retake His Throne
Jamil Hill-Taylor (Team Lloyd Irvin) came into black belt with a lot of hype after winning Worlds as a blue, purple and brown belt. He stumbled slightly in his rookie year, losing by DQ in the Pans semifinal and then by referee decision to Cobrinha in the 2017 Worlds semis.
After two bronze medals in his first year at black belt, Jamil became a black belt world champion in his second attempt. He defeated Leo Saggioro 4-2 in the 2018 final to become just the fifth American male to win a black belt world title.
Jamil then went on to lose by a controversial penalty to Matheus Gabriel in the Pans 2019 final. That was a match that was considered an upset, but Matheus would no doubt be considered the favorite should they meet again. Jamil sat out the 2019 Worlds after surgery, the rematch that the featherweight division needs with Matheus probably won't happen until Pans 2020 at the earliest.
Watch: Jamil Wins Worlds In 2018
---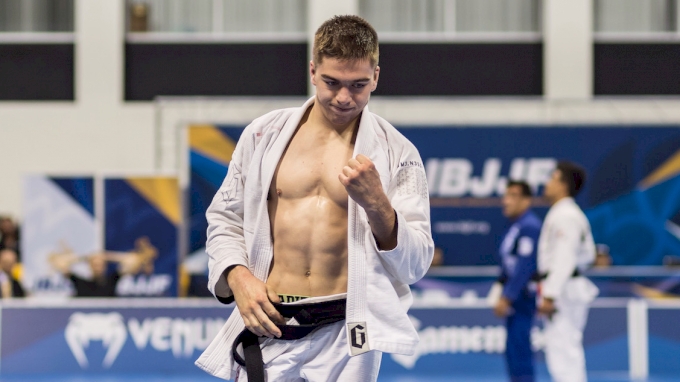 Vets Looking For First World Title
Marcio Andre (Nova Uniao) has been on the podium four times at Worlds, finishing second twice and third another two times. Marcio is also a three-time Euros champ, but that World title has escaped him so far in his career. Marcio has wins in his career over athletes like Cobrinha, Paulo Miyao, Gianni Grippo and Leo Saggioro.
Leo Saggioro (BTT) was a Worlds runner-up in 2017 and 2018. This year he fell in the quarters at both Worlds and Pans, although those matches were tough draws against Matheus Gabriel and Marcio Andre. Saggioro bounced back to defeat fifth-ranked Isaac Doederlein at the King of Mats. Saggioro is now 30 and has been competing at black belt since 2011, he won't have many more attempts at that world title and this might be his year.
Osvaldo Moizinho (Ares) "Queixinho" is a three-time Pan champion, but has failed to make the Worlds final and finished third twice at the World Championships. Queixinho is another masters age competitor, but finished third in 2019 at both the Worlds and Pans (lightweight at Pans). He had some quality wins in 2019, including an omoplata victory in his last match and 13th ranked Richar Nogueira.
Gianni Grippo (Alliance) is another three-time Pans champion, but has surprisingly only made the Worlds podium once, finishing third in 2017. Gianni was a World champ at blue, purple and brown belt, and has made the podium at every major IBJJF tournament as a black belt. Gianni should be in the prime of his career at 27 years old. He has wins over athletes like Jamil Hill-Taylor and Paulo Miyao, maybe 2020 will be the year he puts it all together at Worlds.
Isaac Doederlein (Alliance) had his best year as a black belt in 2019, winning the Brasileiro, finishing second at the Abu Dhabi World Pro and third at both Worlds and Pans. The Brasileiro win was a big one for Isaac, as he avenged his loss in the World Pro finals to Paulo Miyao en route to the final, before winning by submission in the gold medal match. Isaac is another guy that is right there, he's beat the best, but putting together a string of wins to finish on top of the podium in the Pyramid has eluded him so far.
---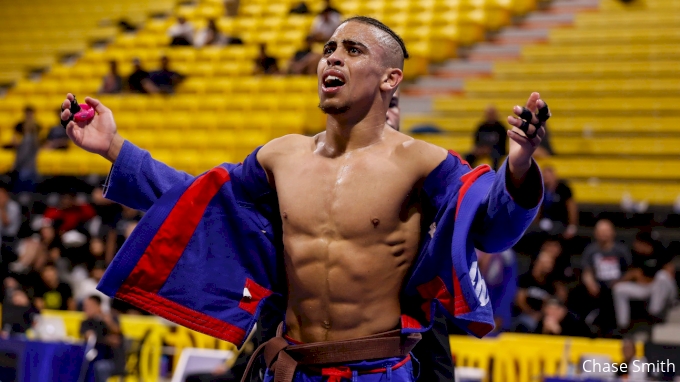 Up And Comers In The Mix
Kennedy Maciel (Alliance) didn't really get a shot at Worlds in his first year at black belt, forfeiting to teammate Isaac Doederlein early at the World Championships. Kennedy was a world champ at both brown and purple belt and won American Nationals in his first year at black belt. Kennedy has big shoes to fill at this weight, as his father Rubens Charles "Cobrinha" was a five-time featherweight world champ.
Israel Sousa (GF Team) was the 2019 brown belt featherweight world champ. He also was a blue belt world champ, and took third in the world at purple. Israel has won some open's so far at black belt, defeating solid competition like Thiago Macedo, Joao Mendes and Brandon Walensky.
---
My Take On The Situation
Matheus has to be the favorite heading into 2020, nobody was picking him a year ago but his results speak for themself. Jamil and him had an extremely close match at Pans, but Matheus no doubt looked better in their performances at Spyder recently. I could see Grippo or Doederlein pulling it off, they've already beaten lots of big names. I'm leaning towards Paulo Miyao moving up to feather with the Cicero Costha logjam at light-feather, he's an instance contender if he does. I'll pick Matheus to repeat but theres a wealth of legit contenders at featherweight as usual.