Ranking The Best +99KG Champs In ADCC History
Ranking The Best +99KG Champs In ADCC History
Buchecha, Kaynan, Werdum, Vinny Or Kerr? Which ADCC champ did it best at +99KG?
May 10, 2020
by Michael Sears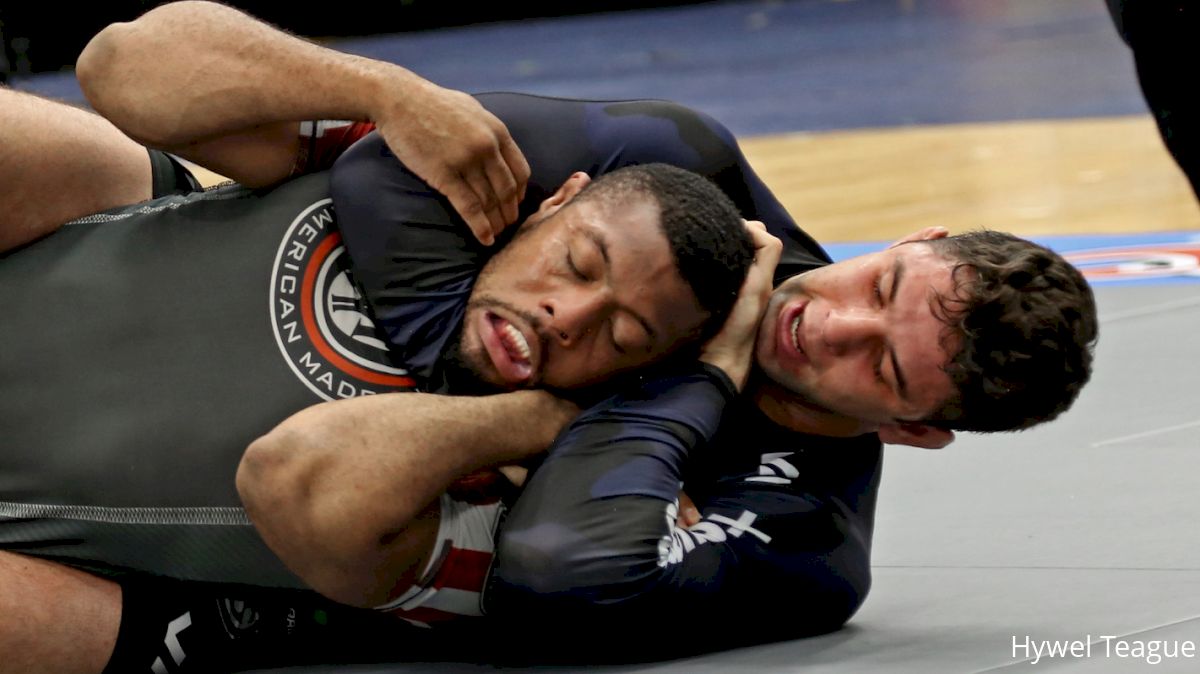 Unlock this article, live events, and more with a subscription!
Get Started
Already a subscriber? Log In
Since its inception in 1998, the Abu Dhabi Combat Club (ADCC) World Championships has been the premier no-gi competition, starting as a way for athletes from various disciplines to test themselves. Initially taking place yearly and then moving to a biennial affair, there have been 13 ADCC events so far in its history.
I'm going to rank the most dominant 99+kg champs in ADCC history. Three athletes have won this division more than once, with Mark Kerr, Fabricio Werdum, and Marcus "Buchecha" Almeida being two-time champs.
I've already ranked the 66, 77kg, 88kg and 99kg champs, those rankings can be viewed here -
I went back and rewatched every ADCC besides 1999 and 2007 to research for this article. I'm looking at dominance, level of competition, submissions, and more importantly who those submissions were against and in what round.
This division has the most diversity in terms of nationalities that have won, with a non-Brazilian winning 99+kg in six out of 13 years. The first four champs from this weight were not from Brazil, with Marcio Cruz in 2003 being the first Brazilian to take gold in ADCC's heaviest weight category.
Surprisingly, Mark Kerr in 2000 was the only 99+ champ to win the absolute in the same year. Those absolute matches will not be a factor here — however, this is a ranking of only the best performances in the weight division.
Let's get it over with. Here are the 99+kg ADCC Champion Rankings:
13 - Mark Kerr - 1999 Abu Dhabi - 0% Submission Rate
No subs for The Smashing Machine here, and he defeated the same athlete in the final as Ricco Rodriguez in 1999 (Sean Alvarez). Kerr had a pretty tough draw here, with Carlos Barreto and Josh Barnett being his first two opponents.
The level of difficulty was tough here, but not any harder than the other titles at this weight. What has Kerr's '99 title ranked dead last is that it is the only time this division has been won with no submissions.
---
12 - Ricco Rodriguez - 1998 Abu Dhabi - 50% Submission Rate
Like most of the '98 champs, Ricco takes a hit in these rankings for the fact that the tournament was nowhere near the level of difficulty it would be in just a few years. He has an admirable 50-percent sub rate in a division that historically does not have as many submissions as the lighter weights.
The sub rate was high, but the level of difficulty doesn't do him any favors here. Yusuf Elzien, Ricardo Moraes, Firas Nakdali, and Sean Alvarez isn't exactly the most difficult road to an ADCC title.
---
11 - Mark Robinson - 2001 Abu Dhabi - 25% Submission Rate
South African submission wrestler Mark Robinson took down the last ADCC in Abu Dhabi. He won by submission with an arm triangle in the opening round, then outwrestled Vitor Belfort, Ricco Rodriguez, and Jeff Monson in his next three matches.
Robinson beat a couple ADCC champs and Vitor Belfort here, that's certainly impressive. But for the most part it was just being the bigger, stronger guy with better takedowns. Not really as dominant as some of the champions to come.
---
10 - Orlando Sanchez - 2015 Sao Paulo - 25% Submission Rate
Big O came out with an armlock against the European qualifier in the opening round. He then rattled off three straight referee decisions, against ADCC champs Dean Lister and Vinny Magalhaes in the quarters and semis, and Jared Dopp in the final.
The game plan was simple for Orlando and it worked. Nobody could take him down, and when he got on top he was an immovable object.
Like I said, Orlando beat two ADCC champs in this division. Three out of four wins being by referee decision has him ranked 10th here though.
---
9 - Fabricio Werdum - 2007 Trenton - ? Submission Rate
This event is not available on-demand, and even BJJ Heroes doesn't have the result for his final or quarterfinal. I scoured the internet, but cannot find any results of those matches; all I can find is the ADCC bracket which says he defeated Karol Bedort and Rolles Gracie in those matches. I even talked with several people who were there in Trenton, nobody could remember anything about those two matches.
This was the first of back-to-back titles for Werdum. He won by armlock over Elvis Sinosic in the first round. His level of competition here was not the hardest, certainly nowhere near as difficult as his title in 2009.
---
8 - Jeff Monson - 2005 Los Angeles - 25% Submission Rate
Monson's second title, after winning ADCC at 88kg in 1999. He came out and got an RNC in the opening round. A pair of takedowns got him the win in overtime in the quarters and semis, a single leg against Judo Olympian Rhadi Ferguson and a high crotch against two-time ADCC champion Fabricio Werdum. Monson would go on to pass the guard of Gabriel Gonzaga to clinch the 99+kg title in '05.
This is the lowest-ranked out of an epic group of 2005 champs, that included Leo Vieira, Marceo Garcia, Jacare, and Roger Gracie.
---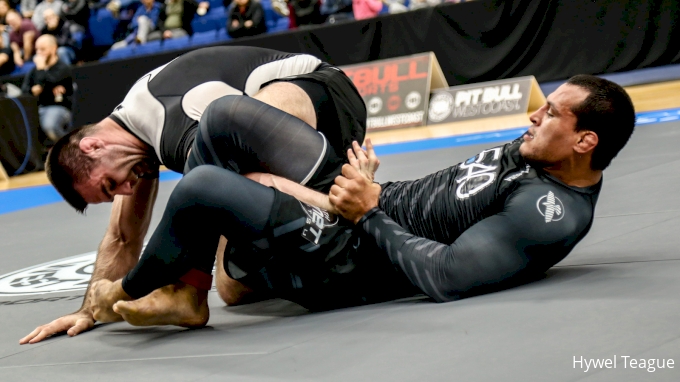 7 - Vinny Magalhaes - 2011 Nottingham - 25% Submission Rate
Vinny's wrestling looked great in the opening round against Luke Costello, with a couple nice shots before a failed throw by Costello gave him the 2-0 win. He then hit an inside heelhook on Jose Junior in the quarterfinals. A back take in overtime got him the win over All-American wrestler Jerry Rinaldi.
In the final, Vinny stopped Fabricio Werdum short of a three-peat in a wild match. After an early sweep from an omoplata by Vinny, Werdum eventually locked on an armbar on the edge of the mat. The armlock went out of bounds, with Vinny refusing to tap to a brutal armlock on the concrete. In the end, Vinny got the win on points.
---
6 - Mark Kerr - 2000 Abu Dhabi - 50 % Submission Rate
By far the most impressive of Kerr's two titles in this division. Not only the 50% sub rate, but also a much higher level of difficulty. He subbed Josh Barnett and Anthony Netszler in the first two rounds, then defeated Rigan Machado in the semis. He took out the 1998 ADCC champ in the final when he defeated Ricco Rodriguez.
---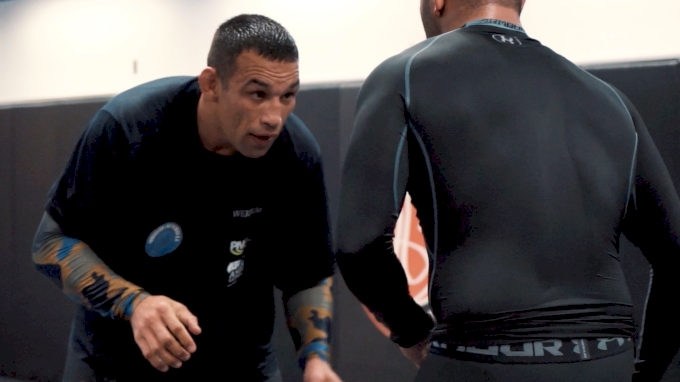 5 - Fabricio Werdum - 2009 Barcelona - 25% Submission Rate
Werdum came out of the gates dominant in '09, taking down, passing, mounting and eventually submitting his first opponent with a kimura. A sweep and back take got him a win in the quarters, and he took down two-time ADCC champ Saulo Ribeiro in overtime to win 2-0.
His final was pretty one-sided, when he passed Roberto "Cyborg" Abreu's guard three times to win 9-0.
---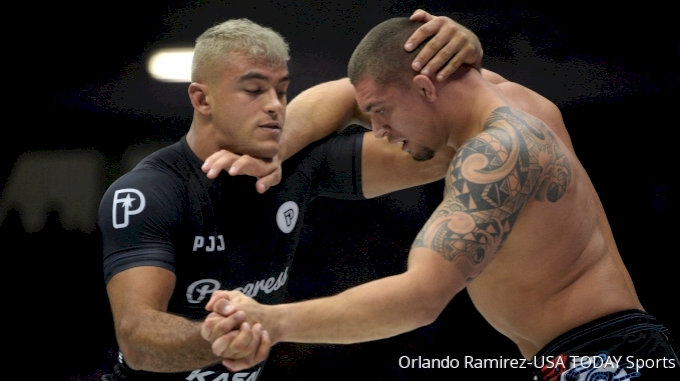 4 - Kaynan Duarte - 2019 Anaheim - 25% Submission Rate
Kaynan had a crazy road in 2019. After defeating Eldar Rafigaev with an RNC in the opening round, he had a pair of two-time ADCC champs to get through just to make the final. First he took the back of Yuri Simoes in the quarters to win 3-0. A referee decision over Buchecha put him in the final, where he took the back of Nick Rodriguez to win 3-0 and his first ADCC title.
Not the highest sub rate, but beating Yuri and Buchecha back-to-back has him ranked all the way up at fourth.
Watch: Kaynan Duarte Vs Nick Rodriguez From ADCC 2019
---
3 - Marcus Almeida - 2017 Espoo - 50% Submission Rate
Buchecha's second title started off with two straight RNCs. In the semifinal he was matched up with a former ADCC champ in Cyborg Abreu, two takedowns got him the 4-0 win. Buchecha's opponent in the final was returning champ Orlando Sanchez, a back take made it 3-0 and Buchecha was a two-time ADCC champion.
Tough road for Buchecha, taking out two ADCC champs. He did what he was supposed to do in the first two rounds, getting the sub in matches he was the heavy favorite in.
Watch: Buchecha ADCC 2017 Supercut
---
2 - Marcio Cruz - 2003 Sao Paulo - 50% Submission Rate
Five divisions in and I've had enough of the ADCC 2003 soundtrack. Just the same thing on a loop for the entire tournament, it's maddening.
OK, on to Pe De Pano's 2003 title. Great performance by Marcio here, taking out two-time champs Jeff Monson and Fabricio Werdum. He won by submission in both the semi and final, tapping Werdum with an arm triangle to win the ADCC title.
I almost had Buchecha in the top two spots at this weight, but went with Pe de Pano for getting subs in both the semis and final.
---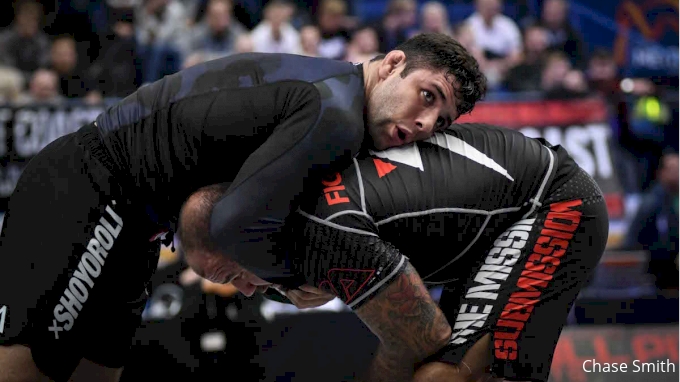 1 - Marcus Almeida - 2013 Beijing - 75% Submission Rate
The highest submission rate in the history of the division belongs to Marcus "Buchecha" Almeida from his first of two ADCC titles. It came against tough competition as well, defeating Cyborg and Joao Gabriel Rocha in the semis and finals.
The opening round saw Buchecha get the win with a vicious toe hold on Jimmy Friedrich. In the quarters he hit a kimura from side control on Hideki "Shrek" Sekine. In the semifinal he took down Cyborg and took his back for the win. People don't consider Buchecha to be a leglock guy, but he won by submission in the final with an outside heelhook on Joao Gabriel.