For the second straight event, Who's Number One (WNO) will feature a clash of ADCC champions in the main event. After Gordon Ryan vs Matheus Diniz in October, this time around we are bringing you 2019 99+kg champ Kaynan Duarte vs 2015 99kg champ Rodolfo Vieira in no-gi, submission only action.
Being an ADCC champion is prestigious company, with ADCC being the undisputed top event in no-gi action for over 20 years now. The fact that the event is only every two years adds even more to the rarity of the accomplishment, many hall of fame level grapplers have had to retire without reaching the top of the ADCC podium.
FloGrappling Official No-Gi Rankings
Given the situation, I figured it would be appropriate to reach out to exclusively ADCC champions for this version of the Pro's Predict article. I have six athletes featured here, from a variety of generations in the sport.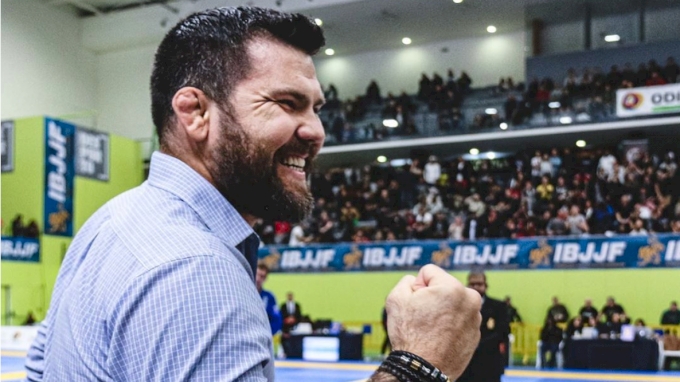 Robert Drysdale - Absolute 2007
"It will be a very interesting fight. They have similar top game styles, yet represent different generations of the sport. My suspicion is that they will spend a lot of time standing, and wrestling will be the deciding factor."
---
Braulio Estima - 88kg and Absolute 2009
"This is a very exciting match, seeing Rodolfo fighting again. This is always very exciting. He has been focusing a lot on MMA so his no-gi game is very sharp, I'm very interested to see this fight against Kaynan. Kaynan is the new generation, very strong, very powerful, very technical. But I believe that Rodolfo's mindset is very strong, he is very complete, he doesn't make any mistakes. He is still training with the likes of Buchecha and Cyborg. I'm sure it is going to be an amazing match, But I believe Rodolfo has the experience, and looks well prepared physically, I think he has the upper hand. Kaynan is an amazing fighter, it will be a very good match to watch, but I believe that Rodolfo has the upper hand."
---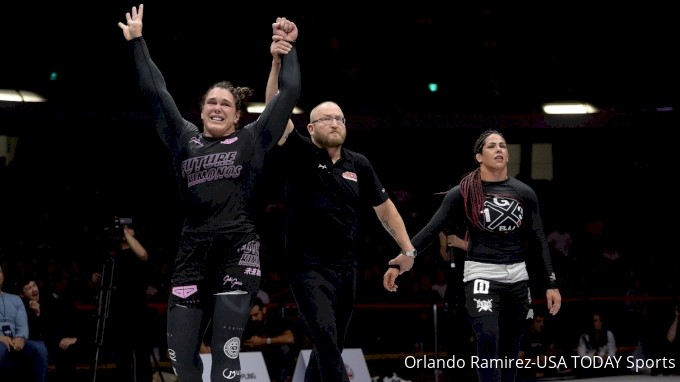 Gabi Garcia - 60+kg 2011, 2013, 2017 and 2019
"I'm super excited for this December 11th Who's Number One, it's a very good match, I'm so excited for this main event of Rodolfo and Kaynan. It will be a tough fight for both guys. One side you have Rodolfo Vieira, he has nothing to prove in gi or no-gi. He is an ADCC champion, he is a many time champion in the gi. He has a lot of experience, but now he is focused on MMA, where he is doing super good. Of course he is training more no-gi too. The other side we have Kaynan, the new generation against not the old generation but a different style and game. Kaynan competes a lot in no-gi. I think if he doesn't accept Rodolfo's pressure, because Rodolfo puts a lot of pressure and it's hard for his opponent to move against him. If Kaynan starts the fight and does not accept Rodolfo's pressure, I think he wins this fight. But Rodolfo has a lot of experience and is a legend in the sport. For me it's 50/50. Let's see what happens December 11th, I'm super excited."
---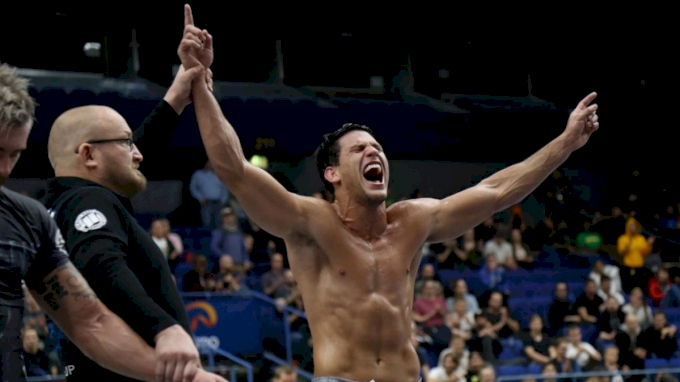 Felipe Pena - Absolute 2017
"That's a very interesting match. Kaynan is a young black belt, who has already done great things, winning the major tournaments. Rodolfo is a legend, he is still training a lot of no-gi because of his MMA fights. I'm really excited to see that match, I think it could go to either side, but I'll choose Rodolfo. But let's see how it goes, both are great athletes, I'm sure it will be a very exciting match."
---
Augusto "Tanquinho" Mendes - 66kg 2019
"That's a great matchup! It will be great to see Rodolfo in action again. Kaynan won the first match between them, so he's the favorite, but nobody can count Rodolfo out EVER!"
---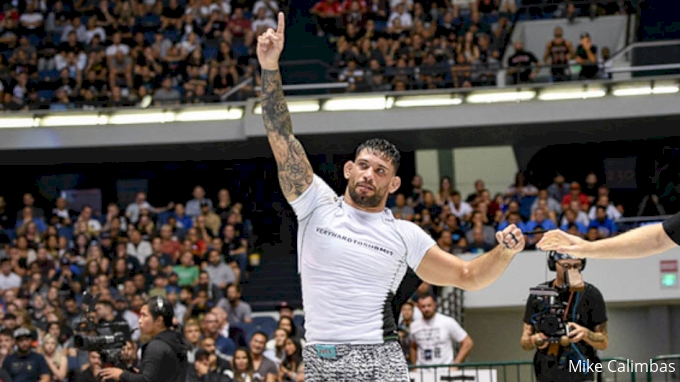 Matheus Diniz - 88kg 2019
"It's a tough one to pick, Rodolfo is a legend, he has literally won everything. Same for Kaynan, he won everything too, he's a young kid and I'm a big fan of both. But I think Kaynan is going to win this one, because he has been competing more in jiu-jitsu, Rodolfo has been doing a lot of MMA. It is going to be an amazing match, but I think Kaynan is going to win."
---
Watch WNO: Kaynan Duarte vs Rodolfo Vieira Live On Demand On FloGrappling