2021 BJJ STARS V: Heavyweight Grand Prix
Longtime Rivals On Collision Course at BJJ Stars Heavyweight Grand Prix
Longtime Rivals On Collision Course at BJJ Stars Heavyweight Grand Prix
The eight-man bracket will feature some of the most consistently top-performing heavyweights and super heavyweights of the last five years.
Feb 2, 2021
by Corey Stockton
BJJ STARS V: Heavyweight Grand Prix is bound to stir up some old grudges and add new layers to the deeply interwoven heavyweight divisions. The eight-man bracket will feature some of the most consistently top-performing heavyweights and super heavyweights of the last five years.
The line up looks like this:
Because these athletes have been so dominant, they have had frequent encounters in medal rounds of tournaments and in high-profile superfights.
There's bad blood and long-standing rivalries to go around.
---
Nicholas Meregali and Felipe Pena are the likely favorites of the bracket. They've had one previous run-in, a scrap in the open weight bracket at Worlds 2018. The competitors spent much of the match antagonizing each other, and Meregali — down on points — choked Pena.
In total, Meregali is 4-1 against the field of athletes in the heavyweight grand prix.
Watch: Keenan Match Analysis: Meregali Vs Perguica
Unlock this video, live events, and more with a subscription!
Get Started
Already a subscriber? Log In
Besides Pena, he's beaten Erberth Santos, Lucas Barbosa and Luiz Panza. His only loss was to Santos at Copa Podio in 2016, but that loss should come with an asterisk, as Meregali was a brown belt at the time.
Like Meregali, Pena has squared off against Santos on several occasions. Pena has been largely successful in those matches. He's 5-1 against him, with his most recent win coming via submission at BJJ Bet in September 2020. Pena has also been dominant against Panza; he's 4-0. And he's beaten Barbosa and Gutermberg Perreira. But he has one more loss looming over him. Yuri Simoes beat Pena at ADCC in 2017 to win the 99 kg final.
That makes Pena 1-1 against Simoes in no-gi matches, as he had previously defeated Simoes at ACB 2 in 2015. They've never had a match in the gi, but Pena would presumably have the upper hand.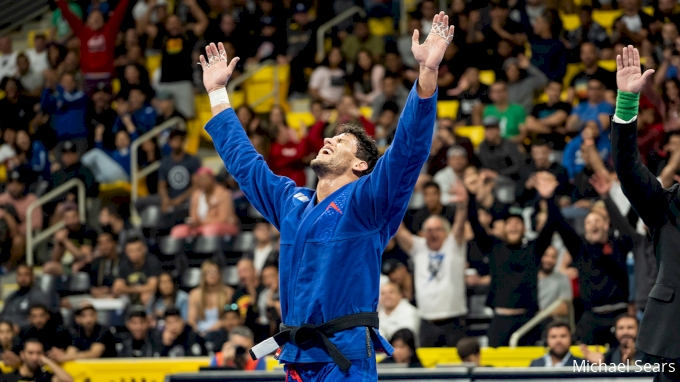 Simoes has only faced one of his seven possible BJJ STARS opponents in a gi matchup. He lost to Luiz Panza at Pans in 2016. He's always been considered a no-gi competitor, and he hasn't competed in the gi in 28 months. Still, Simoes could play the role of disruptor in the grand prix. He could make things interesting if he gets paired up against Hulk or Santos in the first round.
The heavyweight grand prix could be a proving ground for Hulk. He was more active in 2020 than most others on the roster, and that could work in his favor against some opponents who have previously trampled him. Mergali ran up the score on Hulk at a previous BJJ STARS, and Erberth Santos has a kneebar win over him. Pena has also submitted Hulk, but that was in a no-gi match. Hulk's only win against the field was over Gutemberg Pereira at Pans in 2019.
Still, Hulk has been settling into his status as a world champion, and he'll have an opportunity to show he's deserving of that title with a rematch against any of the other world champs on the roster.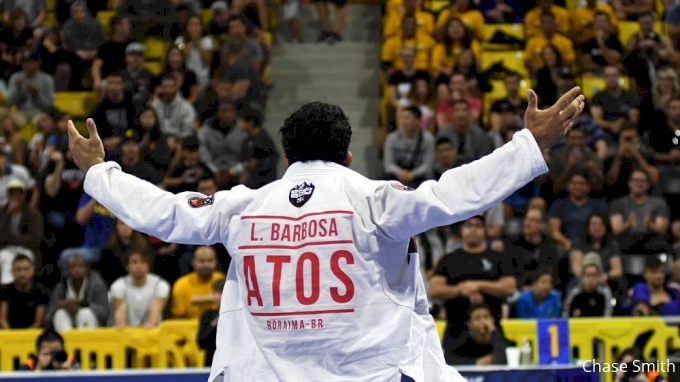 Pereira and Panza will have their work cut out for them in this bracket. Pereira is 0-3 against the rest of the field, and Panza is 1-4; his only victory is against Simoes.
Santos also has a losing record against the pack, due largely to his encounters with Pena. He's 5-7 against his cohorts in the bracket, and is a sure wild card. If Santos gets a favorable first-round draw, he could build enough momentum to showcase his explosiveness and grit against anybody. But if he's challenged in the first round, he may never get started.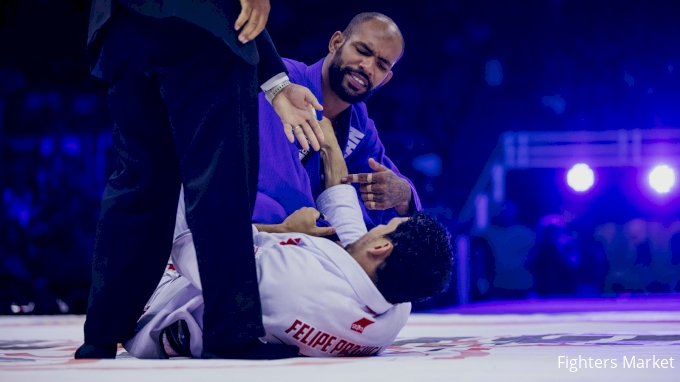 Erich Munis is the ultimate dark horse in the heavyweight grand prix. He's just a few months into his black belt, and already has a victory over Victor Hugo.
Munis has the potential to eventually usurp the top heavyweights, and this could be his first chance to take down some of the most touted. Wins over Panza or Perreira could help to validate him among top black belts. A win against Pena or Meregali could confirm him as the next big thing.