Live Updates & Results | BJJ Stars V: Heavyweight Grand Prix
Live Updates & Results | BJJ Stars V: Heavyweight Grand Prix
We'll be recapping and analyzing each match live throughout the evening, including all the superfights and the Heavyweight Grand Prix.
Feb 6, 2021
by Corey Stockton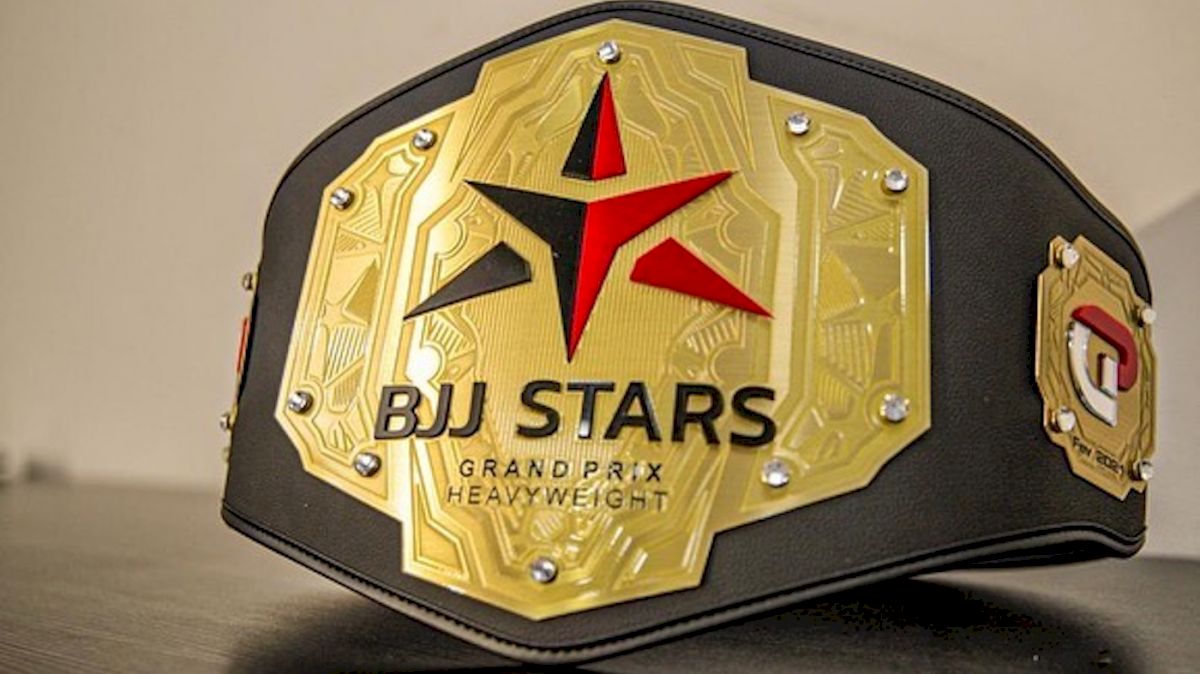 Unlock this article, live events, and more with a subscription!
Get Started
Already a subscriber? Log In
BJJ Stars is back on FloGrappling for the Heavyweight Grand Prix. If you're outside of Brazil, you can watch it here on Saturday, Feb. 6 starting at 4 p.m. CT.
We'll be recapping and analyzing each match live throughout the evening. That includes two no-gi superfights: Isaque Bahiense vs Roberto Jimenez, and Beatriz Mesquita Vs Thamara Ferreira.
In the headliner superfight, the explosive veteran Leandro Lo will test the new Dream Arts black belt, Alex Munis.
But the main attraction of BJJ Stars V is the heavyweight grand prix, featuring:
This bracket full of long-time heavyweight standouts and division rivals could deliver several instant classics, and could culminate in the long-awaited rematch of Meregali vs Pena.
Follow the action here, and make sure to refresh this page often for insights, analysis and recaps of every match.
---
Percio Broca vs Vitor Terra
Terra scored early, and maintained his lead throughout the match. He got behind Broca, and though he was unable to score points, he controlled the clock. Terra scored again late, sealing his lead for the victory.
Terra def Broca via points
---
Leon Amancio vs Mario Reis
Amancio took the initiative in this match, pulling to a half guard and focusing on getting a lockdown on Reis' inside leg. Amancio recomposed often as Reis tried to pressure through. But once Reis cleared the lockdown, he could thoroughly apply his pressure. Reis took his time melting through Amancio's guard, and eventually secured his points. The three point pass earned the victory for Reis.
Reis def Amancio via points
---
Heavyweight Grand Prix | Quarterfinals
Felipe Pena vs Luiz Panza
Pena was first to guard and achieved a sweep from single leg X. He ended up in 50-50 guard, where Panza became offensive. Panza tried to scoot towards Pena's back, but Pena was able to slow him down. Panza initiated another back attack, closer this time. He came up on a single leg, but Pena caught his head in a headlock. He dropped to the mat, executed a hook sweep, and finished Panza with a mounted guillotine.
Pena def Panza via guillotine
Nicholas Meregali vs Gutemberg Pereira
Pereira opened the match win an explosive pass attempt, and kept the pressure forward on Meregali, racking up advantages and putting Meregali in clear danger. Meregali recovered guard, but Gutemberg stayed in solid position, continuing to deliver pressure and nullify Meregali's attempts to compose an offense.
In Meregali's final attempt, Pereira slid through the guard again, securing his fifth advantage and the win.
Pereira def Meregali via advantages
Erberth Santos vs Erich Munis
Munis pulled guard early, and was winning the grip battle against Santos. Santos dropped back to 50-50, giving the lead to Munis, who held onto his edge on points through the match. Santos had a scoring chance near the end, getting to his feet and attempting to hop on Munis' back. Too little, too late.
Munis def Santos via points
Lucas "Hulk Barbosa vs Yuri Simões
Hulk hit a sudden takedown to open the match, and entered into a knee cut, where he cooked Simões for most of the match with pressure before establishing side control. He continued to press his dominance, racking up points and hunting for an armlock as time expired.
Barbosa def Simões via points
---
Miltinho Vieira vs Gabriel Rollo
Vieira showed little regard for the scoreboard, putting himself on the bottom in two separate instances in pursuit of a submission attack. Vieira conceded four points, at which point Rollo opened up, turning his passing attack on and getting through Vieira's guard. Once in control, he attempted a back take and secured an armbar for the finish.
Rollo def Vieira via armbar
---
Thamara Ferreira vs Beatriz Mesquita
Mesquita controlled the pace in this rematch. She got an early lead on advantages with a near pass, and added too it with a heel hook attempt. She secured it with a takedown toward the end of the match, and dropped back for a final heel hook for good measure.
Mesquita def Ferreira via points
---
Heavyweight Grand Prix Semifinal
Felipe Pena vs Erich Munis
This was an impressive performance from Munis. He pulled guard first, and scored an early sleep on Pena. He managed to hold Pena down for most of the match, whether a series of sweep attempts. But that allowed Pena to rack up advantages, so when he finally got back to the top with just a few seconds left on the clock, he was ahead on the scoreboard.
Pena def Munis via advantages
Lucas Barbosa vs Gutemberg Pereira
Pereira pulled to guard and closed it immediately. He flowed through a series of closed guard grips, managing the control and keeping Hulk passive. He had the only significant attack, a triangle, but wasn't close enough to earn an advantage. It was close enough to sway the judges, however.
Pereira def Barbosa via decision
---
Isaque Bahiense vs Roberto Jimenez
This match largely took place in standing exchanges. But Jimenez jumped guard early, and found himself on the receiving end of a heel hook. He escaped it by rolling out of bounds, giving Bahiense a two point lead. Bahiense doubled the lead with a takedown attempt. Jimenez' best attack was a near back take from guard, but that attack went out of bounds.
Bahiense def Jimenez via points
---
Leandro Lo vs Alex Munis
Lo was first to score on a takedown. He entered Munis' tricky guard and slowed down the pace. He took his time, waiting for Munis to take the initiative. When he did, Lo took the opportunity to enter his trademark knee cut. He didn't finish the pass before transitioning to knee on belly and went right after a cross collar choke, which he finished before completing the pass.
Lo def Munis via choke
---
Heavyweight Grand Prix Final
Felipe Pena vs Gutemberg Pereira
Pereira took the initative, attempting to berimbolo Pena after a series of failled passing attempts. But Pena punished him for it, taking the top position, and never giving it back. Pena had a near pass, securing another adantage, and punctuating his win.
Felipe Pena def Gutemberg Pereira via points, wins BJJ Stars Heavyweight Grand Prix