FloGrappling WNO: Craig Jones vs Luiz Panza
Grappling Bulletin: If Gordon Ryan's Career Is Over, What Happens Next?
Grappling Bulletin: If Gordon Ryan's Career Is Over, What Happens Next?
What happens to the no-gi grappling world without the often controversial, divisive, uber-talented "King" Gordon Ryan?
May 24, 2021
by Hywel Teague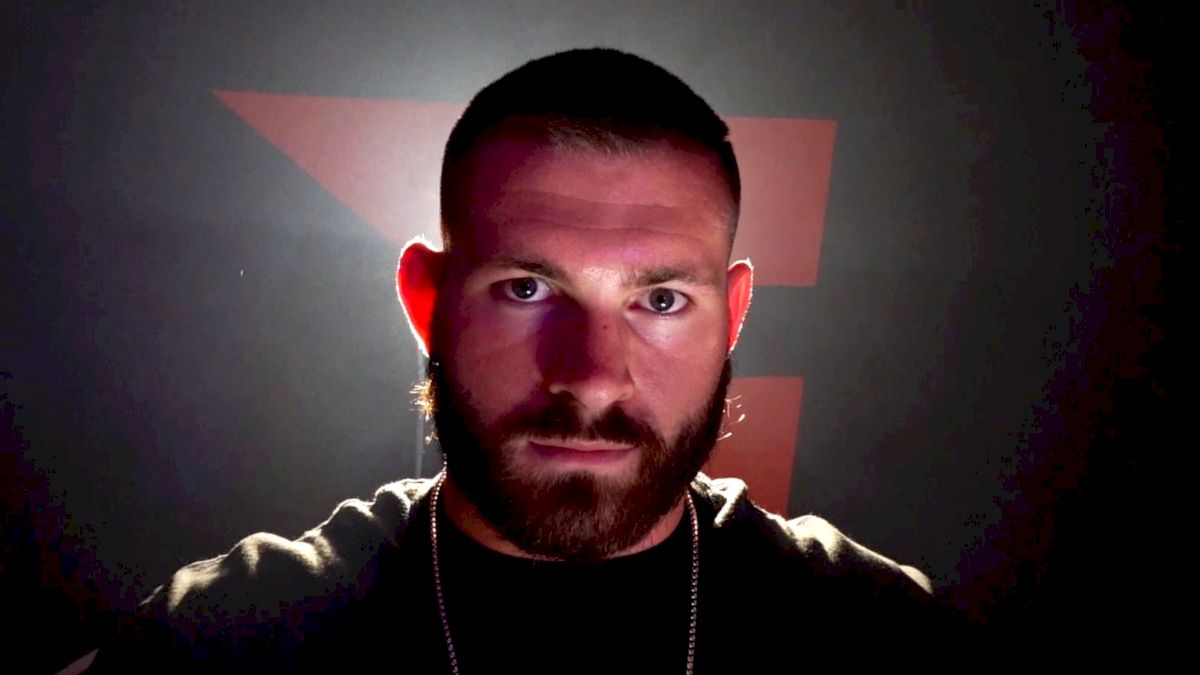 Stop the press, Gordon Ryan's abrupt departure from all upcoming matches has thrown the no-gi grappling scene into disarray. What does Gordon do next if he can't compete? Who replaces him as the #1 in the world? And will professional grappling ever be the same without him?
I try to answer some of these questions below and we'll talk about it on the podcast, but one thing is for sure – it's going to be a very interesting couple of months ahead as the dust settles from this bombshell announcement.
---
Don't forget to watch the Grappling Bulletin podcast, every Monday at 3:30pm ET. Watch it on FloGrappling.com or the app, or catch it LIVE on YouTube or Facebook.
Missed the live show? Catch up on the replays here.
---
The Road To Who's Number One: Mikey Musumeci vs Lucas Pinheiro
Two of the greatest bantamweight grapplers go to battle for the top spot, May 28th on the Who's Number One stage!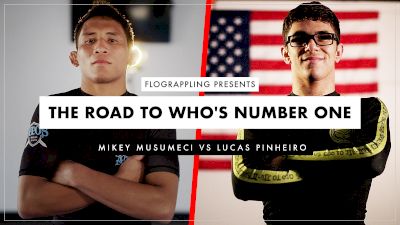 Can't see the video? Watch it here.
---
What Does No-Gi Grappling Look Like Without Gordon Ryan?
There are very few examples of an athlete on top of his game being forced away from his sport at such a young age. Gordon Ryan, only 25 years old and the no.1-ranked P4P no-gi grappler in the world, announced he will take an indefinite time away from competing because of his ongoing stomach issues.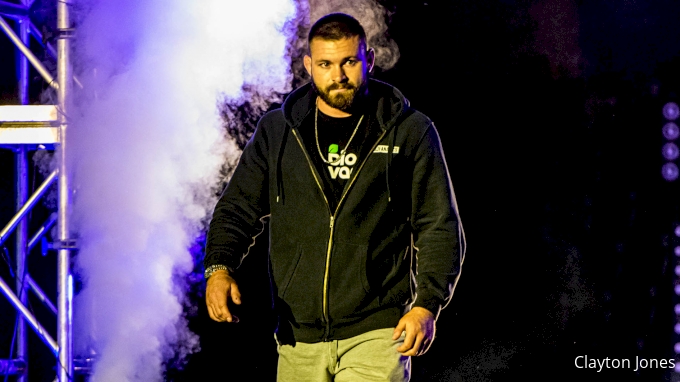 Is this an enforced but temporary absence, or is this early retirement? Nobody knows for sure, least of all Gordon. We do know that this is not a mock announcement just for show. Ryan has cancelled upcoming matches with Luiz Panza and Roberto "Cyborg" Abreu. It's for real, and it's serious.
The news was a shock that rocked the grappling world, but knowledge of Gordon's condition is not a surprise. Ryan has openly talked about the difficulty of living with gastroparesis, candidly describing the constant state of nausea, the inability to fuel his body through tough training sessions, and the effect it has had on his performance (not that we could notice).
As the top no gi grappler in the world, it's difficult to comprehend how he has suffered any negative effects whatsoever, as his results are undeniably perfect. He hasn't lost a match since 2018, and his technical superiority lets him call submissions before he catches them.
But the daily battles have become too much to bear for Gordon Ryan. We had booked him a number of high-profile matches in short succession. You know about his match with Panza next week, but we were yet to announce that he had signed a contract to face off with Roberto Cyborg in July. There were other matches discussed for later this year but as training intensified, so did Gordon's problems. Word from inside his training camp was that he was in a bad way, and his body was simply unable to meet the demands of the rigorous preparation necessary to face off with high-level opponents.
They would always come a day when professional grappling would need to exist without Gordon. On the Joe Rogan podcast Ryan said he anticipated competing well into his 30s. That exit has been accelerated faster than anybody anticipated, and the effect on the grappling world will be considerable. Danaher cited Gordon as one of the most important figures in the growth of no-gi grappling as a professional sport, and there are many questions what a world without Gordon looks like.
1. Who will take Gordon's place as number one?
There are a number of leading candidates. Kaynan, Cyborg, Victor Hugo, maybe even Craig Jones. All of these men have the ability to dominate in Gordon's absence but suddenly everything looks a lot more competitive, and there will be a brief and furious race as competitors vie for the top spot in the ranking. Kaynan is probably the safest bet to rise to the top, although he's stumbled at times and has suffered notable losses (consider the times he tapped out to Cyborg or Lachlan Giles' leg locks).
If Kaynan does emerge as the number one he won't suffer the same problem Gordon did. Whereas there were few challengers willing to face Gordon, there is less danger to one's health or reputation in taking a match against Kaynan.
Victor Hugo is among the front of the pack when it comes to claiming the number one spot although Kaynan holds a recent win over him. Hugo has the size and skills to beat any heavyweight in the world, but he has less experience no-gi than ADCC champ Duarte.
Cyborg's grappling career enjoyed a resurgence in 2020 but his attention may have shifted to his many business ventures. He had signed to face Gordon in July on our Road to ADCC event, but at this point few matches hold interest for the veteran grappler who has held nearly every major title that exists in the sport.
Craig Jones' deadly submission skills could see him take Gordon's spot as the Danaher Death Squad's premier heavyweight submission artist, but he needs to get through Luiz Panza first. Jones has always been more human than Gordon, and his losses to Matheus Diniz, Mason Fowler and Kaynan Duarte place him lower down the ladder on the P4P list.
2. Can no-gi grappling continue to draw as much attention without Gordon Ryan?
Not only is Gordon a huge draw, but he's a huge personality. Sports need big personalities to succeed, and often see sluggish growth and fan engagement during times where there is no standout name causing a ruckus both on and off the playing field.
As mentioned above, Danaher himself has stated the importance of somebody like Gordon for the future of grappling. It was John who advised against Gordon moving to MMA for the reason that he could help usher no-gi grappling into a brighter future.
Gordon's incredible performances and notoriety are impossible to ignore, and his fame is such that in addition to casual grappling fans, a growing number of MMA fans have begun to take notice of Gordon's career. His recent sit-down with Rogan helped put him in front of millions (tens of millions?) of people worldwide, something few athletes in our sport have ever experienced.
The sport of no-gi grappling is dynamic and matches are easier to understand than those in the gi, which are slower, subtle, and packed with technical nuance that go over even ardent practitioners' heads. Visually speaking, no-gi shares a common language with MMA, which has helped educate non-practitioners on the most common positions and attacks our sport has to offer. Increasingly-proficient grapplers in the Octagon have exposed them to the exciting possibilities offered in no-gi grappling, and the WNO ruleset showcases the action in the most transparent, understandable way possible.
No-gi grappling can succeed and even flourish, with or without Gordon on the mat. The timeline may be longer and progress may be slower, but it's unlikely to stop completely– people have only had a taste so far, and there is plenty more good stuff to come.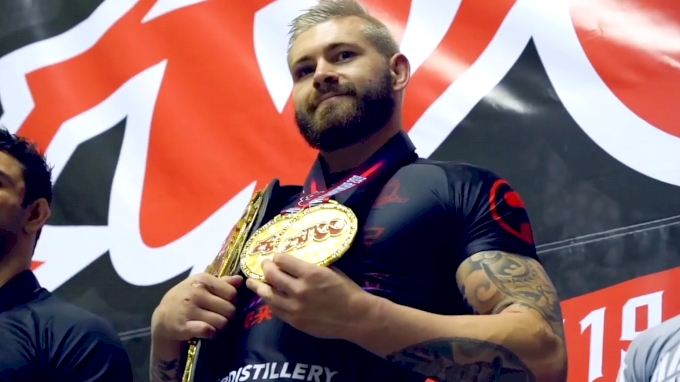 Gordon at ADCC 2019 after winning double gold
3. What about the ADCC 2022 superfight?
As the winner of the 2019 ADCC absolute division Gordon Ryan became the challenger for the ADCC superfight title, as held by Andre Galvao. A four-time ADCC superfight champion, Galvao has held the title since 2013 but he is as good as retired at this point, having competed only once since 2018. That was the year he decided to step away from tournaments, and he hinted that his 2019 superfight with Felipe Pena would be his last. Galvao teased his desire to face Gordon, but it was never a certainty that he would return.
With the future of that match always in doubt due to Andre's age (he would turn 40 on the day of the match), the fact that Galvao seemed to be holding out for more money than ADCC were willing to pay, and of course their infamous physical altercation backstage at WNO in February, eyes turned toward a suitable replacement.
The rumor was that Pena would be invited to face Gordon in the superfight. Pena is one of the few men to hold wins over Gordon in competition, and the only person to have ever submitted him as a black belt. It was about as good a replacement as you could possibly hope for, but with both Gordon and Galvao's status up in the air who knows what ADCC will do?
4. Where does Gordon go from here?
If he's not going to be able to compete, what happens to the best no-gi grappler in the world? Does he take up fishing? Will he spend his time playing World of Warcraft? Maybe he'll start practicing yoga and seek the path to enlightenment.
Just because he can't compete doesn't mean he'll step away from jiu-jitsu. Expect him to make a hard shift to teaching. Passing on his knowledge– both in person and via his wildly successful instructional videos– seems the move here. Gordon will continue to give seminars and share his secrets to success. He may not open a gym anytime soon, although that's always a possibility.
Having dedicated himself to jiu-jitsu for the last 10 years of his life, Gordon has invested everything in the pursuit of competition success. He will take his famous blue-collar work ethic and relentless drive to be the best and focus it on other endeavors, but it's highly unlikely no-gi grappling fans have seen the last of Gordon Ryan.
---
Mica Galvao Training Videos
We just got another batch of training videos from inside Fight Sports in Miami featuring Micael Galvao going hard in preparation for WNO: Craig Jones vs Luiz Panza. Thanks to our friends at Fighters Choice for sharing them with us, and with you!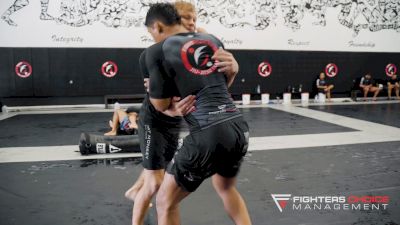 Unlock this video, live events, and more with a subscription!
Get Started
Already a subscriber? Log In
Watch all 14 training rounds here.
---
A Double DQ… For a Fake Match?
We saw a rare double DQ in the ultra-heavyweight division. Fellipe Andrew and Victor Barreto, Alliance teammates, were judged to be engaging in a fake match, which contravenes IBJJF rule 6.1.5 ("When one or more of the athletes disregard the seriousness of the competition or perform actions simulating a fake combat").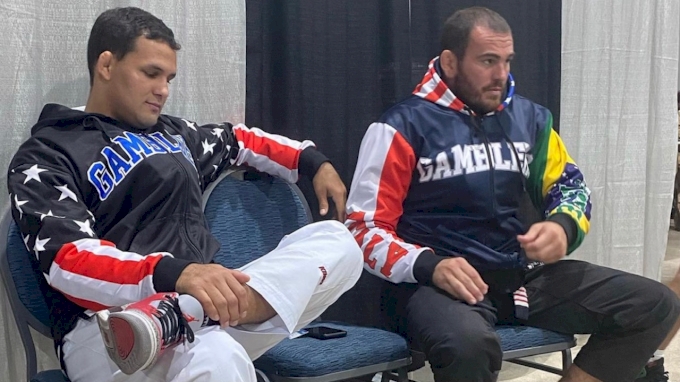 Fellipe Andrew and Victor Barreto
Reports from on the ground were that they were talking and laughing together during the match and allowing themselves to be swept, treating the match as a warm-up for the absolute division. With both athletes eliminated via disqualification, they were prohibited from entering the absolute. Let it be a reminder that if you're going to compete, you either close out or you compete for real, even if it is your friend on the other side of the mat.
---
IBJJF Results Round-Up
Tainan Dalpra (Art Of Jiu-Jitsu) picked up gold in Miami with two submissions in two matches in the middleweight division, submitting Lucas Valle in the final. Johnatha Alves claimed lightweight gold by beating Johnny Tama and Kevin Mahecha.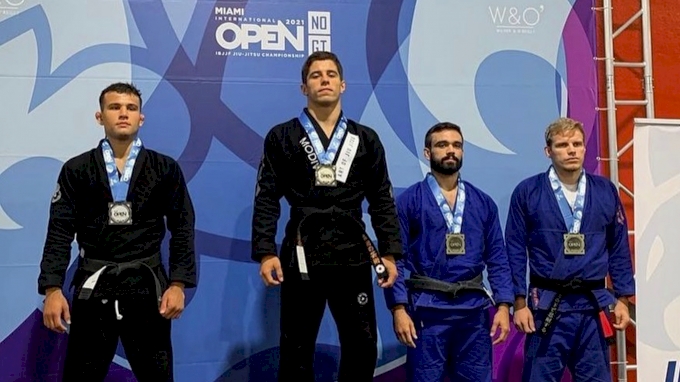 Gianni Grippo bounced back from bronze at both lightweight and absolute in the gi to take double gold in no-gi. He beat Diego Ramalho of ZR Team in the openweight final.
Eduardo Roque took double brown belt gold, winning the lightweight and open weight divisions with a total of five matches.
Shane Jamil Hill-Taylor returned to competition for the first time since 2019 and picked up a win over Alexandre Molinaro in the black belt lightweight division at the Memphis Open. His Team Lloyd Irvin teammates Elijah Dorsey and Adekola Williams, claimed brown and purple belt double gold, respectively.
---
What to Watch on FloGrappling: The Best IBJJF No-Gi Submissions
We put together a collection of the quickest, most exciting and highest profile submissions from the IBJJF 2021 Pan No-Gi Championships.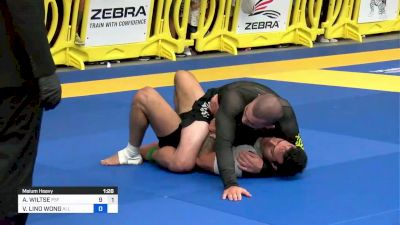 Unlock this video, live events, and more with a subscription!
Get Started
Already a subscriber? Log In
Catch up on what you missed here.
---
Upcoming Events On FloGrappling
WNO: Gordon Ryan vs Luiz Panza – May 28 | more info
Spyder Invitational BJJ Championship Purple/Brown Preliminary – May 28 | more info
EUG Promotions 170lb Tournament – June 12 | more info