2021 Pan Jiu-Jitsu IBJJF Championship
Grappling Bulletin: The Race For Submission Of The Year Continues
Grappling Bulletin: The Race For Submission Of The Year Continues
IBJJF Pans kicks off a breakneck run of grappling events through to the end of the year where we'll hopefully see some submission of the year nominees.
Aug 30, 2021
by Hywel Teague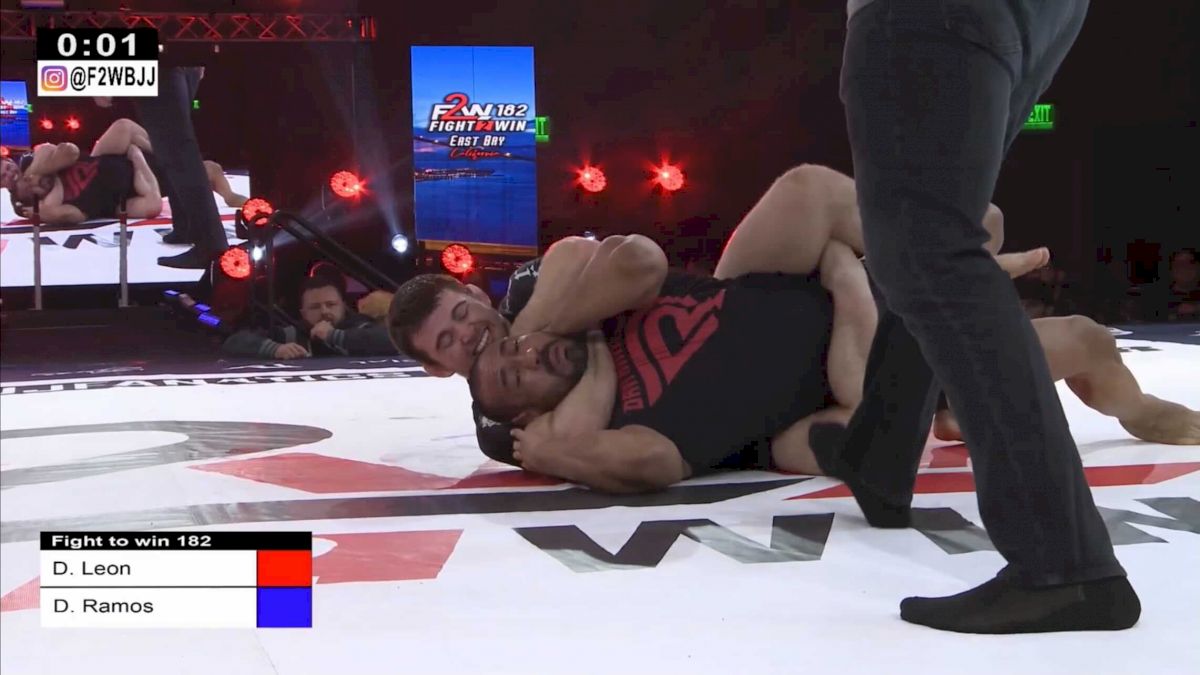 A few days from now 2021 will be two-thirds complete. The final four months of the year are crammed with both gi and no-gi grappling events and will no doubt bring us countless contenders for the FloGrappling end of year awards. Let's use this time, this brief calm before the storm, to quickly take a look at some of the most notable moments so far.
Don't forget to watch the Grappling Bulletin podcast, every Monday at 3:30pm ET. Watch it on FloGrappling.com or the app, or catch it LIVE on YouTube or Facebook.
There have been some amazing matches this year, and more than a few standout submissions that could all make it onto the shortlist of nominees.
Dante Leon's buzzer beater RNC submission of 2015 ADCC champ Davi Ramos at Fight to Win 182 had some people calling for us to add it to the list. It's still far too early to decide what deserves the award, but we can certainly remind you of some of the other outstanding submissions of 2021.
This is by no means an all-encompassing list, more of a starting point so when we have the conversation in December you'll be well-positioned to choose with authority. Because the FloGrappling Awards rely on you, dear grappling fan, to help us choose. Fans are able to submit their picks and the popular vote counts toward the final winner.
Here are some of the best submissions of 2021 so far. If you've got suggestions, please let us know.
Kade Ruotolo darce choke vs Ethan Crelinsten – WNO
This will probably make it onto the shortlist for Match of the Year as well, and Kade's spectacular finishing techniques could see him make the shortlist twice if we include his buggy choke vs Cole Franson, too. What do you think?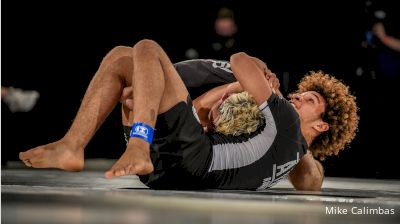 Unlock this video, live events, and more with a subscription!
Get Started
Already a subscriber? Log In
Grace Gundrum triangle-armbar vs Alex Nguyen – WNO
This was another incredible match that went back and forth from start to finish. Gundrum's slick finishing combination came in the last 20 seconds, a memorable end to a dramatic and entertaining match.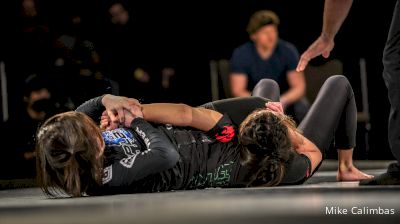 Diego Pato kneebar vs Josh Cisneros – IBJJF Pan No-Gi
With four submissions in four matches this day, Diego "Pato" Oliviera was simply not to be denied. His razor sharp kneebar versus Cisneros in the final was a shock both for the funky set-up (known popularly as the "false reap") and its brutal efficiency.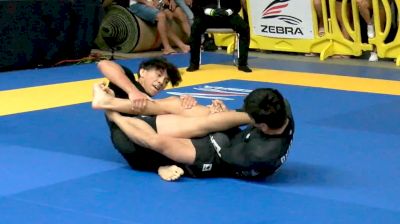 Kaynan Duarte cloverleaf vs Matheus Diniz – Road to ADCC
This match proved a lot less competitive than we expected, such was Duarte's complete domination from start to finish. Not exactly known as a leg locker, Duarte showed he's expanded his skillset with this tight lower body submission versus fellow ADCC champ Diniz.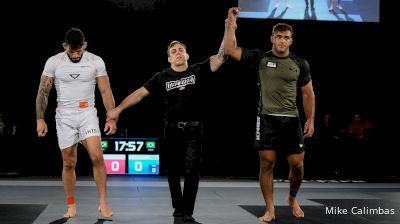 Baret Yoshida assassin choke – F2W 181
One of the most creative and unique submissions we've ever seen, Yoshida's creation is a masterful example of the power of the crucifix position when paired with a lapel handcuff control. Followers of Yoshida will be very familiar with this technique, as he posts clips of himself daily submitting his training partners and students in the gym. To execute a picture-perfect example in a match is another matter entirely.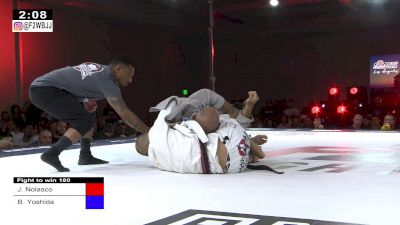 Gesias Cavalcante G-lock – IBJJF Miami Open
Another creation from a veteran grappler, this time by lute livre and BJJ black belt Gesias "JZ" Cavalcante. His "G lock" is a dynamic and visually-stunning armbar that looks like it belongs in an action movie. This is more than just flash though, as you can see in this clip. It's deadly.
---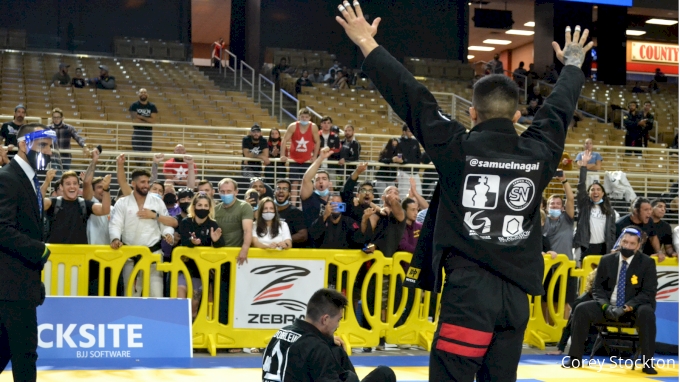 IBJJF Pans – the biggest gi event in over two years
The IBJJF have been posting submission highlights of past years to give fans an idea of what to expect, and if past year are anything to go by then the 2021 IBJJF Pan Jiu-Jitsu Championship promises to be a must-see event.
The list of entrants is loaded with past Pans, Euros, Brasileros and World champions; rookies making their black belt debut at Pans; and several athletes who have not competed in the United States in years, if ever.
The brackets just dropped and there are some great prospective early round matches worth watching. Check out our quick guide to some of the crazy first- and second-round matches.
14 of last year's 17 champions are back to defend their titles. The 2020 Pans were an unusual event as it was the first major IBJJF tournament since the season shutdown. Were their gold medals a fluke or are they poised to do it again? Here's a great breakdown of what to expect.
A wave of rookies could shake up the rankings. Some of last year's best brown belt prospects have leveled up, opening up the possibility of some upsets. Find out more.
The brown belts promise as much, if not more action than the black belts. Hungry and eager to make a name for themselves, they fight hard for the coveted title of Pan champ. Here are the names you need to know. Watch them on Thursday (men) and Friday (women).
The Pans Championships kicks off on Wednesday at 9:30 a.m, ET. Scroll down on this article for an overview of the schedule.
The 2021 Pan Jiu-Jitsu IBJJF Championship starts on Sep 1, 2021 and runs until Sep 5, 2021.More than 250 adult black belt competitors have registered for the sold-out event, and competitors will fight for titles from white to black belt. Here's how to watch all of the action.
---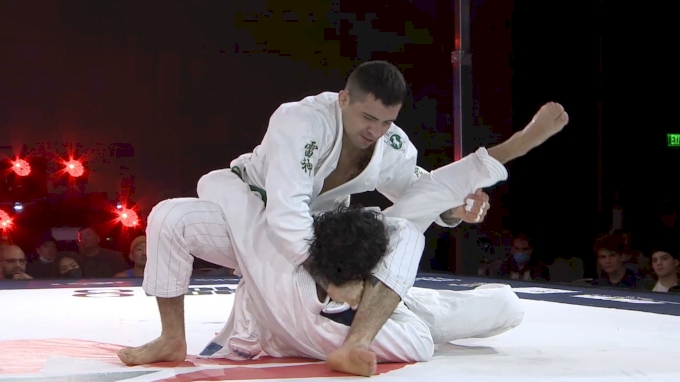 Jackson Nagai's Picture Perfect Triangle from Side Control
Sometimes, you just need to let the jiu-jitsu do the talking – that's exactly the case here for Checkmat's Jackson Nagai, who used a nice technical set-up from side control to tap out Edwin Najmi at Fight to Win 182.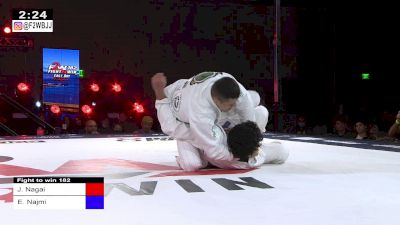 Pay attention to the way Nagai uses a lapel to control the far wrist, and then uses his right knee to separate Najmi's arm from his torso before stepping the leg over for the triangle. Beautiful technique from a black belt who is always exciting to watch!
Nagai made the final last year at Pans competing in the middleweight division. Keep an eye out for more submission attacks like this at a new weight category as he returns in the lightweight division later this week.
---
An Example of The Power of Leg Locks in MMA
Pat Sabatini hit a textbook inside heel hook versus Jamall Emmers in the UFC last weekend, ripping on the submission in less than two minutes. Emmers went for a toe hold from the leg entanglement but Sabatini answered with the twisting leg lock. Emmers appeared hurt after verbalizing tapping but has since posted that he is "fine", but that he plans to get an MRI next week.
Forced the tap! @PatSabatini145 w/ the impressive submission finish! #UFCVegas35 pic.twitter.com/4oIUoWST8L

— UFC (@ufc) August 28, 2021
The prevailing sentiment following the gruesome submission was that Emmers brought a knife to a gun fight, focused on an ineffective toehold while leaving his leg in danger.
Reactions from fighters varied, although most were shocked by the brutal effectiveness of the submission.
"He shouldn't just tried to get that knee line out of there! That footsy shit be crazy to me, when the other guy is actually good at it." – Aljamain Sterling
"Fighters! AVOID LEG LOCK SHOOT OUTS AT ALL COSTS!" – Michael Perez
Sabatini, 30, is 2-0 in the UFC. A back belt under Daniel Gracie and part of the Renzo Gracie network in Pennsylvania. He has an imppressive grappling pedigree as a division one wrestler at Rider University but his jiu-jitsu results speak for themselves; he took gold at the IBJJF Pan No-Gi Championships in 2011 a a brown belt in the same division as Gianni Grippo.
---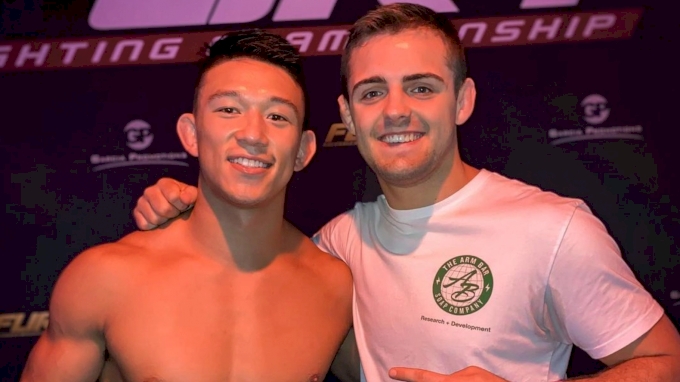 Kody Steele Wins MMA Debut
WNO veteran and Combat Jiu-Jitsu champion Kody Steele put on an impressive display in his amateur MMA debut, winning by third round TKO. Dominant in the stand-up and grappling phases, Steele dropped opponent Kane Lewis with a crushing right hand before finishing him off with ground 'n' pound.
Take a look at the finish below. Not shown: Steele hitting one of his trademark duplexes earlier in the fight!
---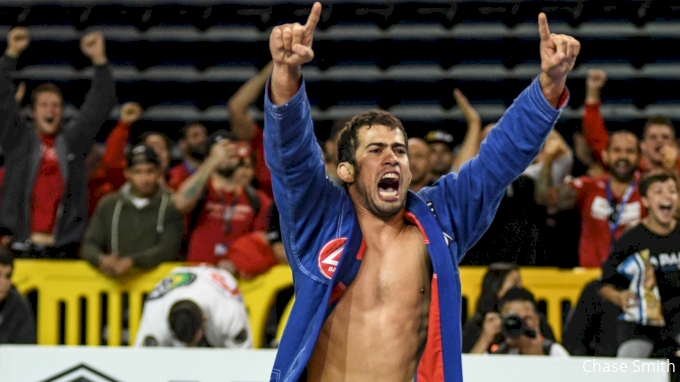 IBJJF Otavio Sousa Joins Middleweight GP
The IBJJF will run two four-man Grand Prix brackets in November as part of their Jiu-Jitsu Con event in Las Vegas. The two divisions will feature middleweights and heavyweights.
Gracie Barra veteran Otavio Sousa is the final name to be confirmed, joining Tainan Dalpra, Isaque Bahiense and Andy Murasaki.
Sousa is by far the most decorated competitor in the line-up. He is a three-time IBJJF World champion, taking gold in 2012, 2013 and 2016, and a multiple-time Pan champion. At 35, he is also the oldest and will compete alongside two "rookies" in Andy Murasaki and Tainan Dalpra, who are both first-year black belts.
Only Two names are confirmed so far in the heavyweight division, with Victor Hugo and Felipe Pena making up half of the bracket.
Jiu-Jitsu Con 2021 goes down on November 10-13 in Las Vegas, NV. Watch it on FloGrappling.
---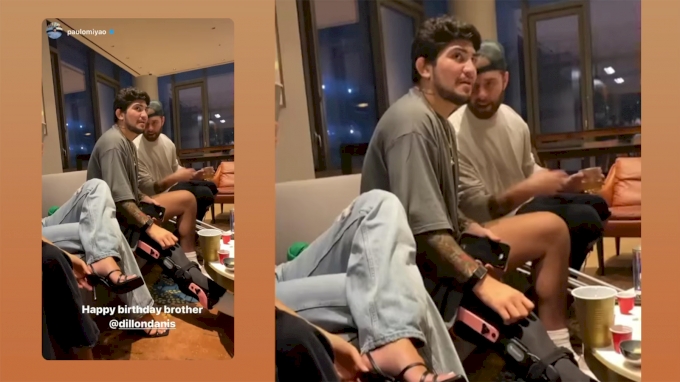 Dillon Danis Recovering from Second Knee Surgery, Is His Career Over?
Once a notable name in the world of grappling, now best known as Conor McGregor's sometime training partner, Dillon Danis last fought in June of 2019, over two years ago.
The 2-0 MMA fighter enjoyed peak notoriety in grappling from 2014 to 2017, where he competed in two ADCC World Championships and events such as Submission Underground and Polaris.
The reason for the absence is due to a lingering knee injury, which Danis originally injured in 2019 prior to his last MMA fight. He underwent surgery in early 2020 to fix a torn LCL and meniscus, shortly before the COVID-19 global pandemic.
Danis was spotted recently wearing a knee brace and sleeve on his right leg, the same limb he injured in 2019. Celebrating his 28th birthday at his Manhattan apartment with friends, Danis could be seen sat on a sofa with his leg in a fixed position. A pair of crutches lay next to him.
An athlete to experience two knee surgeries in quick succession is a bad sign, with few able to sufficiently recover to return to their previous level of performance. At 28, time is running out for Danis who has now gone 26 months without any kind of competition.
---
Upcoming live events on FloGrappling