2021 World Jiu-Jitsu IBJJF Championship
Grappling Bulletin: Why This IBJJF Worlds Will Be Unlike Any Other
Grappling Bulletin: Why This IBJJF Worlds Will Be Unlike Any Other
Every IBJJF World Championship has the chance to make history. 2021 guarantees a unique event that could shape the future of jiu-jitsu. Here's how.
Nov 29, 2021
by Hywel Teague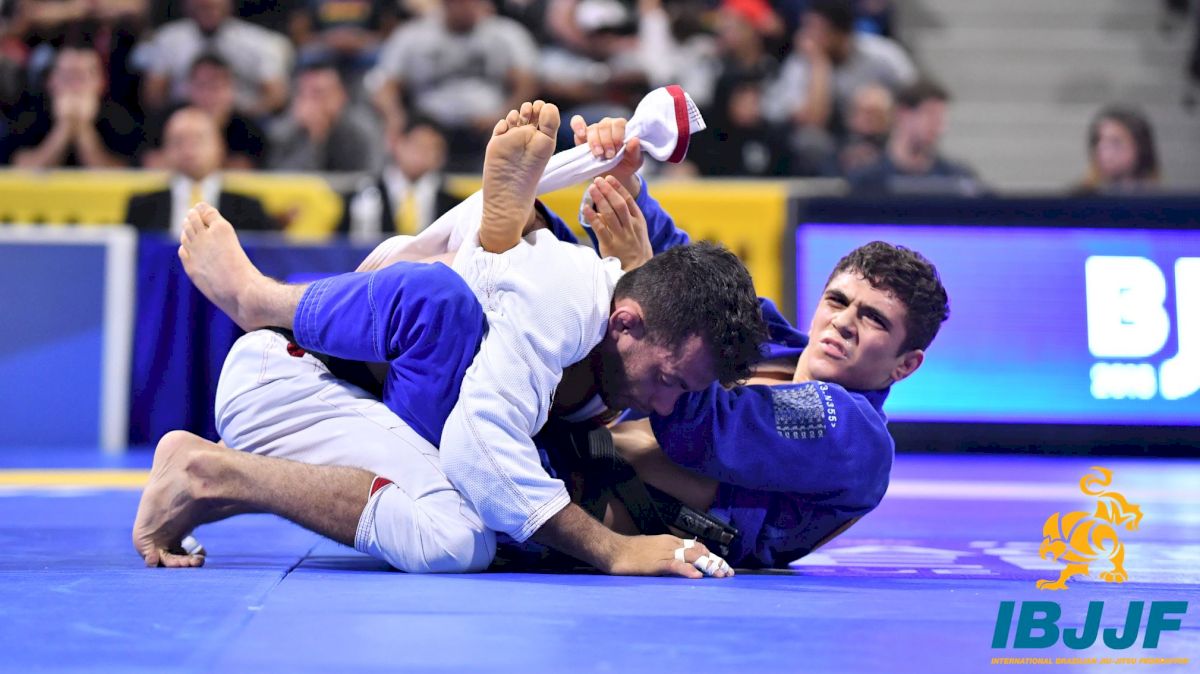 The most anticipated gi event of the year draws nearer. 10 days from now grapplers from around the world will convene in Anaheim, CA for the 2021 IBJJF World Championship.
---
Don't forget to watch the Grappling Bulletin podcast, Monday November 22 at 1:30pm ET. Watch it on FloGrappling.com or the app, or catch it LIVE on YouTube or Facebook.
---
What you need to know
Today (Monday November 29) is the deadline to register, and we expect to see a late flurry of names appear on the list of competitors.
Right now most of the big names are already registered, and we're prepared for a few more to slide in right at the last possible moment.
Fans will notice some notable exceptions, and there are a few reasons why– a generational shift among the black belt competitors and the lingering effects of the global pandemic are two obvious reasons that stand out.
Scroll down to the "who's in, who's out" section for a quick list of those we know will definitely not compete.
Key dates
Brackets are scheduled to be released on December 7
The IBJJF World Championships runs over four scheduled days: December 9-12.
The International Master North America Jiu-Jitsu Championship will run on the first of the scheduled days of the event. This is a tournament within a tournament, and adds Masters (age 30 and up) divisions to a tournament that historically does not allow senior competitors to register.
Black belts will compete December 11-12. Elimination rounds and the absolute division take place on Saturday, Dec 11. On Sunday, Dec 12 divisions run from the quarterfinals through to the finals.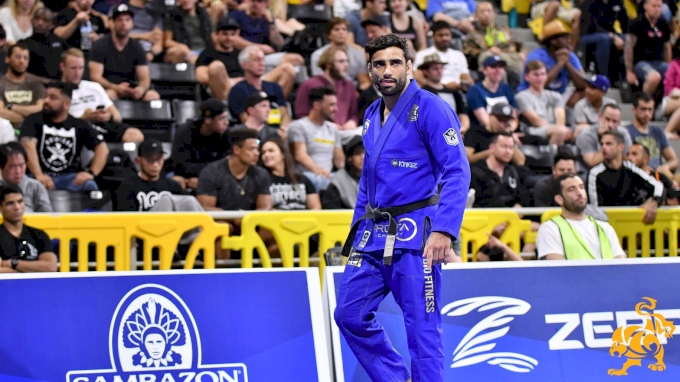 How The 2021 IBJJF Worlds Will Be More Different Than Ever Before
Since 2007, the IBJJF World Championship has been held every year in the USA with the exception of 2020. That year, both the IBJJF World and Pan Championships were affected due to the pandemic, with Worlds being canceled and Pans rescheduled to later in the year when many Brazilians were unable to enter the country. It is only now, two and a half years later, that Worlds has managed to return.
A lot has changed since the last Worlds, and honestly, things may never be the same again.
Worlds won't be at the Pyramid
The iconic Walter Pyramid in Long Beach, California has served as the home of IBJJF Worlds since 2007.
This year, Worlds will take place at the Anaheim Convention Center, some 13 miles away (and right down the block from Disneyland!)
While we'll miss looking up at the unique roof pattern and experiencing the coliseum-like set-up for the finals, this is the same venue that hosted ADCC in 2019, and– since 2017– the IBJJF No-Gi World Championships.
Moving 25 minutes away is hardly a huge difference, but it does open up a discussion. Could Worlds move to a different location? Pans will now be held each year in Florida, finally taking a major tournament to the East Coast. Maybe Worlds will also go on tour one day.
The season is upside down
It is highly unusual for Worlds to be taking place at the end of the year. Historically, Worlds always happens at the end of May / beginning of June.
In an effort to squeeze in a World Championship before the end of the year, the IBJJF had to wait and see if international travel restrictions would be lifted. The U.S. borders were fully opened in November, paving the way for Worlds in December.
A lot of athletes plan their whole year around Worlds, meaning some people may not have been able to do full training camps like they usually might.
Pour some gravy out for the homies who had to skip their Thanksgiving feasts to make weight for Worlds. We've been told next year the season will resemble what it did before, so we can expect Worlds in May/June once again.
A LOT of brand-new champions will be crowned
As of the time of publication (Monday Nov 29), there were nine divisions without a returning champion.
In the men's divisions, light-featherweight, lightweight, heavyweight (technically, see note below), super-heavyweight, ultra-heavyweight and the absolute titles will all be claimed by first-timers.
The women's featherweight, middleweight and absolute divisions are open to be won by new champions.
Technically, the heavyweight division was won by Kaynan Duarte in 2019, although his title was stripped due to a doping violation and as such, there is no returning champion.
IBJJF round up news
Mikey Musumeci Registered For 2021 Worlds
Three-time IBJJF World Champion Mikey Musumeci has registered to compete in the upcoming World Championships in the roosterweight division. Worlds will be Musumeci's first time representing his new team, Pedigo Submission Fighting, on the IBJJF circuit – read more
With No Buchecha at 2021 IBJJF Worlds, Who Wins The Absolute?
The 2021 IBJJF World Championships returns after a two-year hiatus, and one of the biggest questions from jiu-jitsu fans, followers and analysts is about who will win the absolute division. The stage is set for the most competitive absolute division in years, and there is no clear favorite. Instead, we have a group of hungry black belts poised to fight their way to the top of the podium – read more
5 Iconic Breakthrough Moments From IBJJF Worlds History
Worlds is an opportunity for athletes to establish their dominance and build on their legacies. But it's also a chance for the new guard to ascend to the top of the sport, and to etch their names in the history books. These are some of the most career-defining moments in the 25 years of IBJJF World Championships history – read more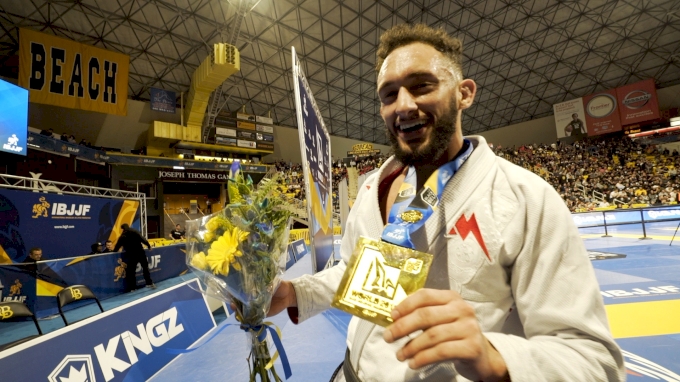 2021 IBJJF Worlds: who's in, who's out
---
Grappling News round-up
Read on for a quick breakdown of the major stories from around the world of jiu-jitsu and grappling.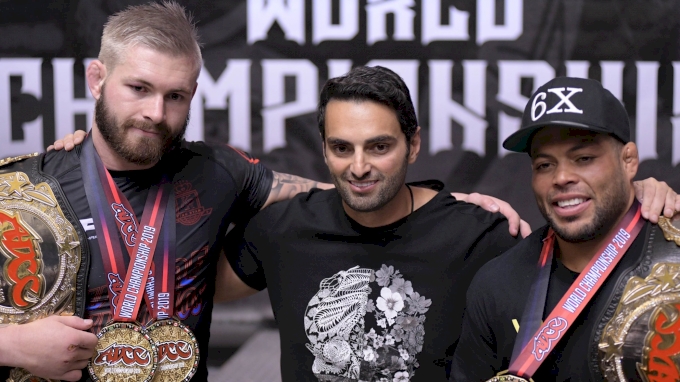 ADCC tickets are going FAST
The 2022 ADCC World Championships looks set to become the biggest no-gi grappling event in history, and will break the attendance record set by ADCC in 2019.
Tickets went on sale on Black Friday, and promoter Mo Jassim told us that grappling fans snapped up over 7000 tickets in the first 48 hours.
"I got a phone call from the stadium, the guy calls me and says 'in 24 years I have never, ever seen something sell like this, you sold over 4,400 seats in the first hour!' We sold more seats– a year out– in an hour than we had at ADCC 2019. Holy shit!"
The event will take place at the Thomas & Mack Center in Las Vegas on September 17-18, 2022. The arena will hold around 11,000 fans, and only upper tier seating is left. Click here to buy tickets.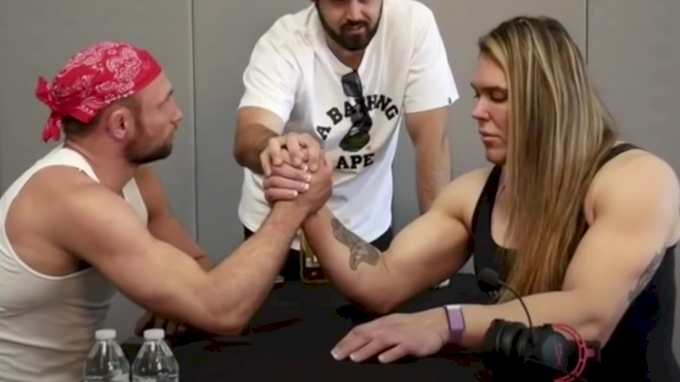 Craig Jones may actually grapple Gabi Garcia
Aussie submission grappling superstar Craig Jones said recently that he may still face off against Gabi Garcia in a real grappling match.
"I believe it's still going to happen, December 31 in Japan," Jones told podcast host James Smith in an interview.
4-time ADCC champ Garcia is the most successful woman in ADCC history. Jones jokingly called her out following a WNO event earlier this year, and what started out as a light-hearted challenge developed into a "big money" opportunity.
"We were going to have the match for free, we were going to do it on Instagram, and the night before Gabi said she was getting some big offers from big organizations," Jones explained.
Of Garcia's 7 MMA fights, six were in Japan with the organization Rizin. She last competed MMA on Dec 31, 2018 and last had a grappling match at WNO Championship on September 25, 2021.
Gabi Garcia goes Hollywood in Halle Berry flick
Building on her already-impressive list of credentials, Gabi Garcia can now add Hollywood actress to her resume.
Garcia appeared in Halle Berry's MMA-themed directorial debut, Bruised. No surprise, Garcia played a fighter and served as an opponent for Berry in the opening minutes of the film.
Her screen-time included spitting in Berry's face before getting beat down by the Oscar winner in a scene that takes place in an underground, no-rules MMA fight.
The movie received mixed reviews, and features real fighters such as Valentina Shevchenko.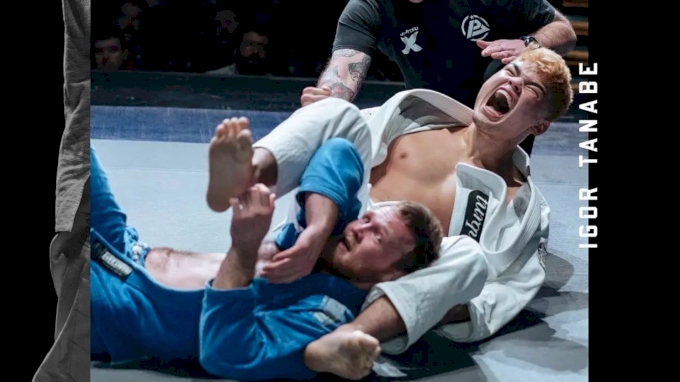 Igor Tanabe returns, submits Langaker on Polaris
21-year-old Japanese-Brazilian black belt Igor Tanabe scored a big submission win at Polaris 18 when he choked Tommy Langaker of Norway.
Langaker and Tanabe faced off in a gi match as one of the featured superfights on top European submission-only event Polaris. Also on the event was Ashley Williams vs Paulo Miyao, and AJ Agazarm vs Jed Hue.
Tanabe and Langaker went head to head in the match of the night. Tanabe's size advantage seemed a slight advantage, although both men were on the attack throughout. A late back attack put Tanabe in control and got him the submission with only 1:20 left on the clock.
Tanabe recently made his MMA debut, which he win via first-round submission. He decided to pursue MMA because of a lack of professional superfights in his native Japan.
ADCC European Trials winer Ashley Williams returned to the gi and earned a decision win against veteran Paulo Miyao.
British grappler Jed Hue thoroughly tested AJ Agazarm's submission defense, even claiming mid-match to have broken Agazarm's foot. The bout went the distance and Hue won via decision.
---
Quick Hits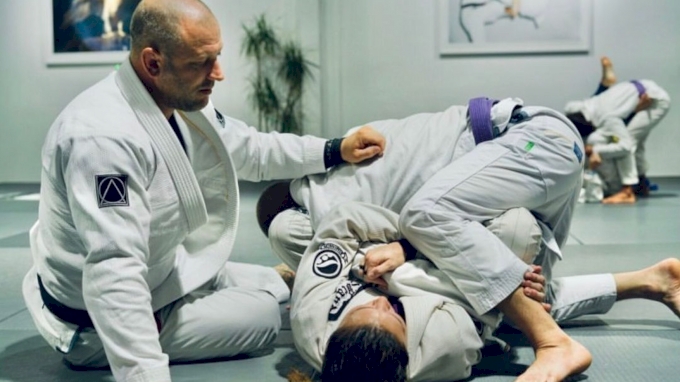 The Meraki Jiu Jitsu Academy is moving. The super-stylish grappling gym, which can claim to have world-class teaching in jiu-jitsu and judo, will remain in Santa Monica but relocate just a few blocks away. Co-founder Jason Hunt told us they will be open by Worlds, meaning any visiting grapplers in the Los Angeles area should sewing by to check it out. With classes taught by the like of UFC veteran Kenny Florian, judo Olympian Ugo Legrand and high level jiu-jitsu competitors. Follow them on Instagram here.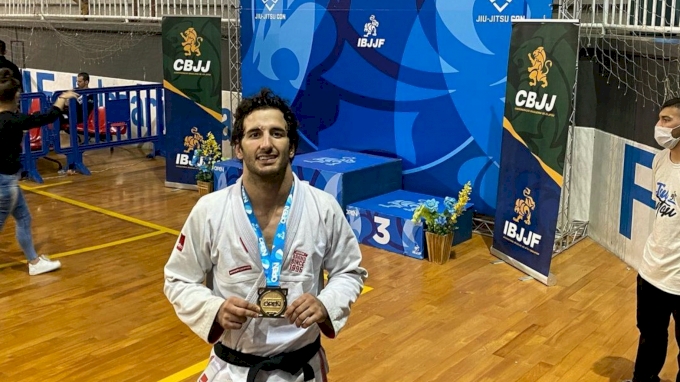 Servio Tulio picked up absolute gold at the final IBJJF event of the year in Brazil, winning double gold at the Balneario Camboriu Open. Gracie Barra black belt Tulio was pretty banged up during the contest and suffered a big cut to his eyebrow, but he says he's heading straight for California for the Worlds next week.
---
In Case You Missed It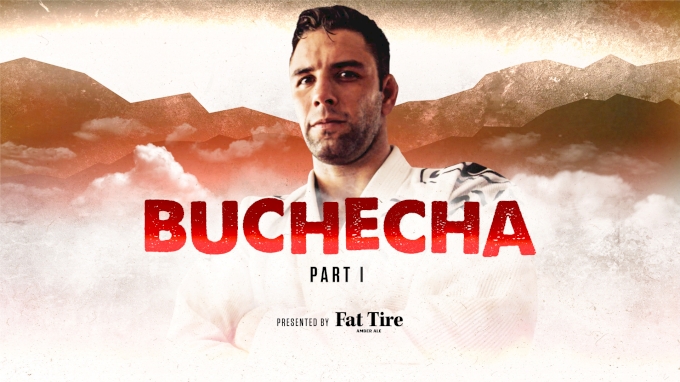 Episode one of our Buchecha documentary dropped on Thanksgiving and tells the incredible against-all-odds story of the most successful competitor in IBJJF history. Part two comes out on December 1.