2021 World Jiu-Jitsu IBJJF Championship
Grappling Bulletin: The Rise & Rise of Tainan Dalpra, New P4P #1 Black Belt
Grappling Bulletin: The Rise & Rise of Tainan Dalpra, New P4P #1 Black Belt
Gi jiu-jitsu has a new pound-for-pound #1 black belt. We chart the ascent of 21-year-old Tainan Dalpra of Art of Jiu-Jitsu.
Dec 20, 2021
by Hywel Teague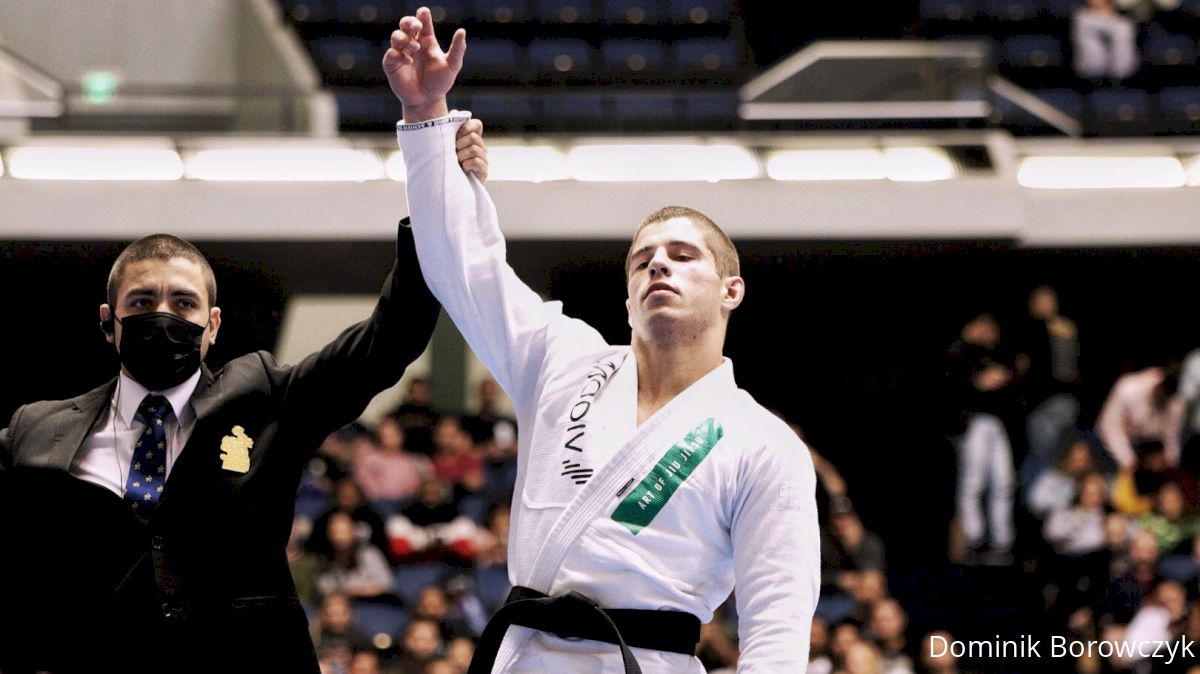 The dust has settled after the 25th edition of the IBJJF World Championships, and the furor around a certain well-known black belt's middle finger has died down.
That means we can focus on a remarkable story to come out of the tournament– the incredible performance of middleweight champion Tainan Dalpra of Art Of Jiu-Jitsu, which propelled him to the top of the pound-for-pound rankings.
Don't forget to watch the Grappling Bulletin podcast, every Monday at 3:30pm ET. Watch it on FloGrappling.com or the app, or catch it LIVE on YouTube or Facebook.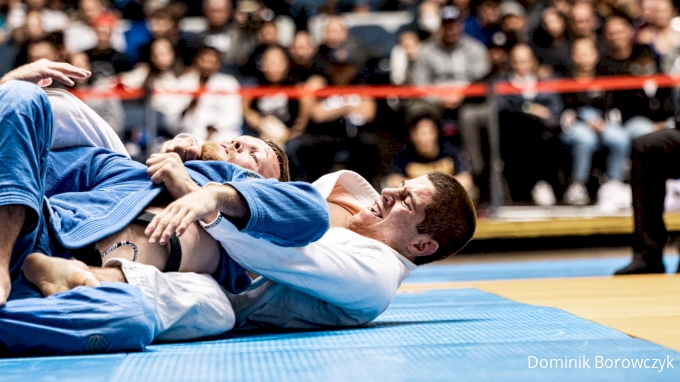 In just over a year Tainan Dalpra has cemented his position as one of the best black belts in the world. The 2021 IBJJF World middleweight gold medalist had one of the toughest-possible routes to the final, and he emerged the champion in possibly the most competitive division in the entire tournament.
The achievement closed an incredible first year at black belt for Dalpra, who was promoted in October 2020 by his coach Gui Mendes. Since the day Mendes tied the black belt around his waist Dalpra has conquered major tournaments including the IBJJF World and Pan Championships, the IBJJF Middleweight Grand Prix, and the AJP Grand Slam Miami. In 37 matches he has lost only once, and he has maintained a 69% submission rate, tapping opponents in 25 of his 36 wins.
Consider Dalpra's road to gold at Worlds. He submitted Jeferson Guaresi of Unity, 2021 World and Pan no-gi champion, in his opening match with a toe hold. An 8-4 points win over Ronaldo Junior of Atos followed before he submitted Tommy Langaker– an IBJJF World and Abu Dhabi World Pro silver medalist– with a choke from the back.
The final against Isaque Bahiense drew criticism from some fans because of the strategic nature of the match, but the fact is that Tainan defeated the 2018 world champion in the final seconds of the match after employing a perfect gameplan that engaged (and beat) Bahiense in one of his strongest areas.
Dalpra's ascent to the top of the pound-for-pound ranking has been meteoric. It follows a consistent series of standout performances against top opponents. Consider his 9-2 handling of Renato Canuto, or his submission versus Jonnatas Gracie of Atos. He scored 72 points in one match at the Houston Open earlier this year and put 29 points on another opponent at Pans. In fact, Tainan has only conceded 13 points all year, and 10 of those came at Worlds.
All this for an athlete who has come so far, so quickly. He joined Art of Jiu-Jitsu as a 13-year-old orange belt and relocated from Brazil to California at age 15 to pursue his dream of becoming a world champion. In 2016 and 2017 he captured World gi and no-gi in the juvenile divisions, as well as Pan titles. 2017 saw Dalpra win the IBJJF World Championships juvenile absolute division as a 152lb blue belt. In 2018 he won his first adult world championship as a blue belt (as per the IBJJF regulations), and took silver in 2019 as a purple. He was unable to compete at Worlds as a brown belt due to the pandemic, but he won both Euros and Pans in 2020.
It will not be easy for Dalpra to maintain position atop the pound-for-pound ranking, or even the hyper-competitive middleweight division. 2022 will offer him an opportunity to showcase his skills against a new round of opponents, including the incoming Mica Galvao, waiting in the wings since July of 2021 and only eligible to compete as a black belt in January. Galvao beat him via decision at EUG's 170lb black belt invitational tournament, the only person to defeat Dalpra in all of 2021.
Gui Mendes is known for meticulously preparing his competitors for whatever challenges they may face. Dalpra is unlikely to be the last world champion trained from blue to black belt by the Mendes brothers, but he will forever hold the distinction of being the first.
---
Grappling News Round-Up
Read on for a quick breakdown of the major stories from around the world of jiu-jitsu and grappling.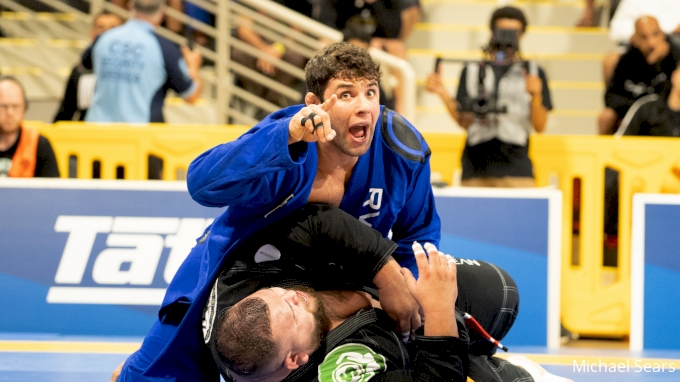 Buchecha Calls for Rules Reform
13-time IBJJF world champion Marcus 'Buchecha' Almeida may have left the world of competitive jiu-jitsu behind to pursue an MMA career, but the Checkmat star was matside at the recent World Championships in Anaheim, California, and he didn't like what he saw.
Buchecha flew back to the USA and was at the venue just one week after beating Kang Ji Won by first-round submission in Singapore. He told me that he realized upon walking into the venue that he didn't miss competing in jiu-jitsu at all. Being at the event as a spectator for the first time in his life, he came to some interesting conclusions on how jiu-jitsu could be improved for both athletes and fans.
"Let's change all the black belt matches to six-minute matches, and help the sport to get better and make it fun to watch again. The way it is, it's impossible," Buchecha said as part of Shoyoroll's series of voicemail posts titled "The Jiu-Jitsu Tapes".
High-profile black belts including Lucas Lepri, Gezary Matuda and Gregor Gracie offered their support to this statement, but Buchecha's Checkmat teammate Adam Wardzinski was one of the few dissenting voices.
"Real problem is competitors not engaging in a fight after scoring first points/ advantages. 10mins or 6mins is no difference when the action is not viewer friendly," wrote Wardzinski, who has competed over 85 times in events which utilize a maximum of six-minute matches.
Following Buchecha's suggestion, Shoyoroll started an online petition titled "Save Jiu-Jitsu" that currently has over 500 signatures.
---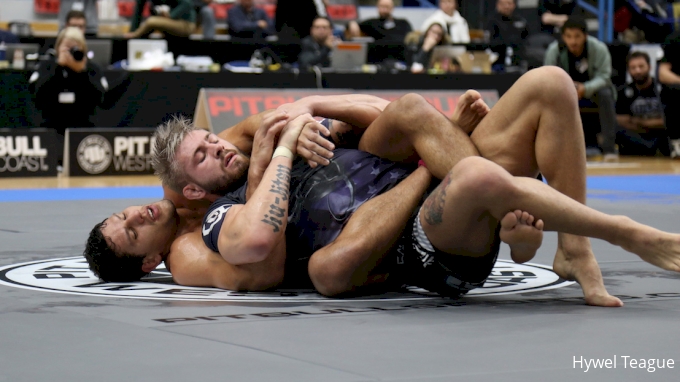 Felipe Pena vs Gordon Ryan Rematch at ADCC 2022?
Just days after announcing his retirement from competing in IBJJF tournaments, Felipe Pena has found himself quarreling with his old foe Gordon Ryan.
Pena claimed default gold in the absolute division of the 2021 IBJJF World Championships after his prospective opponent Nicholas Meregali was disqualified due to a disciplinary decision. Pena left his black belt on the mat and announced he would be switching to MMA and no-gi competition in 2022, with a particular focus on ADCC.
An invitation was sent by ADCC for Pena to return in the -99kg weight category, the division in which he competed in both 2015 and 2017, twice taking silver.
Gordon Ryan has been given special permission to compete in the +99kg division as well as the superfight versus Andre Galvao, a right he earned when he won the absolute division in 2019.
After Gordon's continued potshots at him online, Pena has requested that he be moved up to the +99kg division so he can face off with Gordon.
The ADCC organizers have not yet confirmed whether they will approve the change. Sources close to ADCC have told us the organizers will review the request in further detail early next year.
Pena is the only grappler in the world to have submitted Ryan in the last five years. He choked him from the back in a special no-gi superfight in 2016, and defeated him in the final of the absolute division at the 2017 ADCC World Championships by taking his back.
---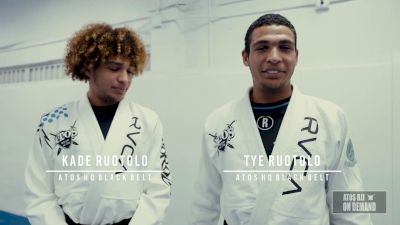 The Ruotolo Bros Will Compete Gi and No-Gi in 2022
Twin brothers Tye Ruotolo and Kade Ruotolo received their black belts from Andre Galvao on December 13, 2022, just days after they met in the finals of the brown belt lightweight division.
Galvao promoted them to black belt at Atos HQ in San Diego in front of all their teammates and family, and the brothers revealed that they have big plans for next year.
"I'm super motivated to go do Worlds, do everything at black belt, I'm so psyched," said Tye, who took the gold at Worlds.
Brother Kade followed up and said they plan to compete in most major tournaments next year: "Right before Worlds I was kind of losing my fire for the gi. [Galvao] was pushing us through Worlds, crazy how he always knows what's right. It kind of fully revamped our love for the gi again, and now next year we have Worlds again in six months– Europeans, Pans, everything before that– and ADCC!"
Join us for the Grappling Bulletin podcast, every Monday at 3:30pm ET, where we will discuss all the above stories and more! Watch it on FloGrappling.com or the app, or catch it LIVE on YouTube or Facebook