2022 ADCC World Championships
Grappling Bulletin: 2022 Is The Year of ADCC
Grappling Bulletin: 2022 Is The Year of ADCC
Trials are around the corner, and organizers promise the biggest grappling event the world has ever seen. Here's what you need to know about ADCC in 2022.
Jan 10, 2022
by Hywel Teague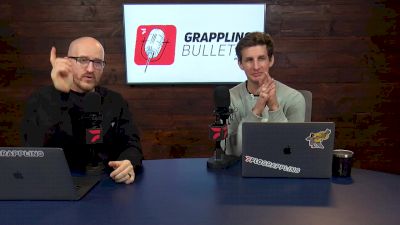 2022 promises to be one of the most exciting years in grappling history. We can expect the return of the IBJJF season, with major events in Europe, South America and the USA. WNO will continue to host high-level no-gi grappling events that feature the most exciting competitors in compelling matches.
Even though it's still over nine months away, it's hard not to get excited about ADCC and that's helped by the fact the first ADCC Trials events of 2022 are just a few weeks away.
---
Don't forget to watch the Grappling Bulletin podcast, every Monday at 3:30pm ET. Watch it on FloGrappling.com or the app, or catch it LIVE on YouTube or Facebook.
---
The continental qualifying ADCC Trials events are an important part of the build-up to the World Championships. Held in Europe, Asia, North and South America, they offer those capable of victory an opportunity to compete in the most prestigious no-gi grappling event in the world.
Anybody can sign up to these open tournaments and winners are guaranteed a place at the big show. As ADCC is a dream for many no-gi grapplers, they are not easy to win. At the recent North American Trials in New Jersey -66kg winner Cole Abate, the youngest male ADCC Trials winner in history, had seven matches in a division of over 150 people.
2021 ADCC Trials Vlog: The Ultimate East Coast Trials Highlight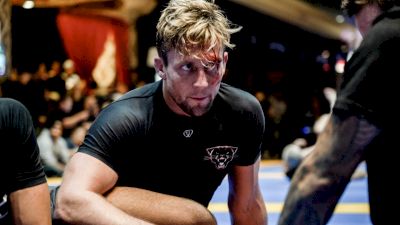 The confirmed upcoming ADCC Trials include:
Registration is open for most of the above events.
The Trials in Brazil are less than a month out, and historically have produced some of the strongest competitors in ADCC history. As we described in our article, "7 Stories You Need To Follow Ahead Of ADCC 2022":
Statistically, the athletes who win the South American trials could be considered the favorites among the ADCC newcomers. Just 33 athletes who have earned their spot at ADCC via the trials went on to hit the podium in the same ADCC Worlds they qualified for. 21 of them won the South American trials.
A handful of ADCC Trials winners would achieve their dream of going on to win gold at the World Championships in the same year, a feat performed by only seven people in history (Marcio Cruz, Dean Lister, Roger Gracie, Rafael Mendes, Michelle Nicolini, Davi Ramos and Claudio Calasans). Notice how six of those seven champions are all Brazilian.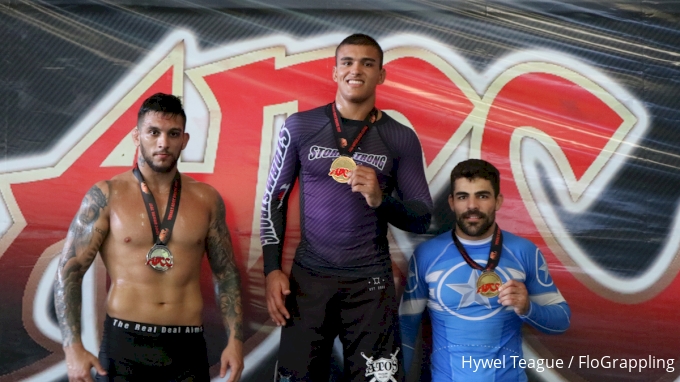 Kaynan Duarte winning ADCC Trials in 2017
That's why paying close attention to who emerges the winner in the ADCC South American Trials is essential for any ADCC fan. We may witness a legacy being born, or stars emerge. Don't forget that as recently as 2017, Kaynan Duarte exploded onto the scene after winning Trials as a teenaged purple belt competitor. He tapped out an ADCC champ in his opening match before being knocked out of the Worlds that year, but two years later he became a champion.
ADCC 2022 World Championships promoter Mo Jassim will generously sponsoring 10 Brazilian athletes to compete at the South American Trials. Jassim, aware of the financial struggles many Brazilian athletes face, will pay for a select group of grapplers to travel and compete at the Trials. So far, that list includes:
Micael Galvao
Fabricio Andrey
Ruan Alvarenga
Henrique Ceconi
Pedro Machado
Roosevelt Sousa
Salomao Ribeiro
Julia Alves
Servio Tulio
2x Trials veteran Isaque Bahiense has signaled his intention to compete, while Tainan Dalpra hinted to us he was considering signing up.
FloGrappling subscribers can watch all of the ADCC Trials events throughout 2022. Click here for more info.
---
Grappling News round-up
Read on for a quick breakdown of the major stories from around the world of jiu-jitsu and grappling.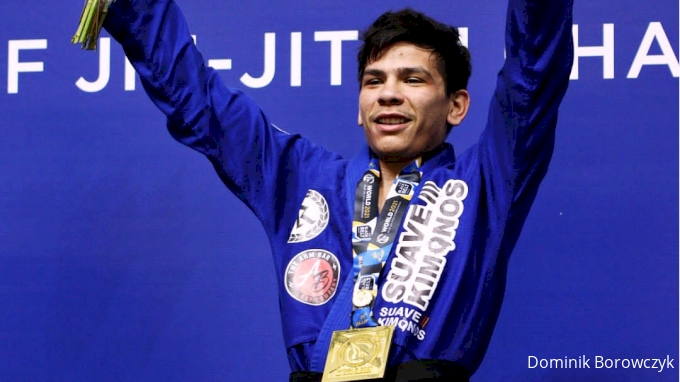 Diego "Pato" Joins Dream Art
2021 Grappler of the Year nominee Diego "Pato" Oliveira is joining the powerhouse Dream Art team.
One of the most successful athletes of 2021, Pato won gold at the gi and no-gi editions of both the World and Pan Championships, and claimed many other important titles.
The light-featherweight had been one of the most prominent and successful athletes from PSLPB Cicero Costha. He had represented them since he was a 15-year-old juvenile competitor.
"I'd like to thank Cicero Costa for everything during the last six years. I arrived at Cicero's gym when I was only 15 years old and he received me very well. I made a lot of good friends there, I used to live at the gym, sleep on the mats and I'm sure this made me stronger. I have a lot of good memories, I got really great results from blue belt to black belt, including black belt world champion representing this team. Me and professor Cicero had a conversation and have no bad feelings. Now our paths are different so it's time to move on. I'm thankful to Dream Art for the opportunity. I'm sure we can achieve more and more together! I have great expectations."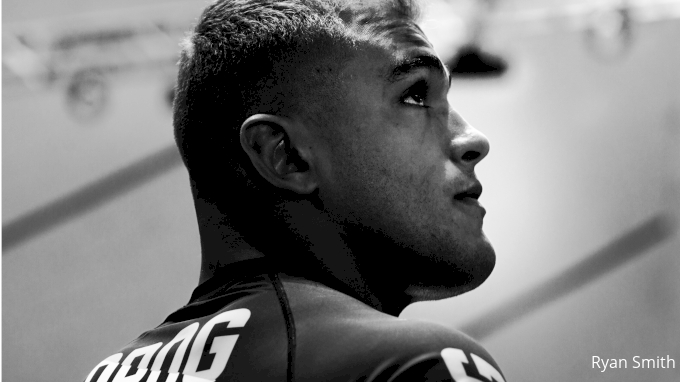 Kaynan Aims For ADCC Absolute Gold in 2022
2019 ADCC champ in the +99kg division, Kaynan Duarte has said he's doubling down for 2022 with the goal of winning the absolute title.
Duarte was hardly tested in his weight class but was submitted by heel hook in the opening round of the absolute division by -77kg division competitor Lachlan Giles.
He cruised to gold in the heavyweight division of the recent IBJJF World Championships, but told Brazilian reporter Vitor Freitas in a recent interview that he's not sure he will be back in 2022.
"So I'm still don't know about Worlds. I'm not sure if I'm still going to compete, because I don't know if it's something that I really crave. I'm not happy with how it's going, you know? I want to be well paid, I want to have more support, and the ADCC absolute is my greatest focus. Maybe I'll do some stuff in the gi, and focus more on no-gi.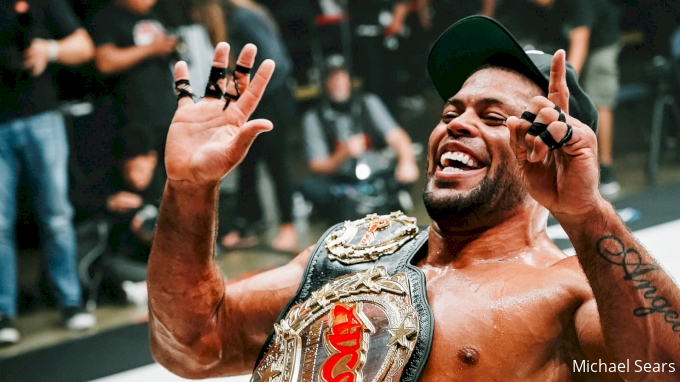 Galvao affirms he is 100% in for ADCC superfight
We've talked about this before, but people still ask if Andre Galvao is going to participate in the ADCC superfight against Gordon Ryan. The answer is yes.
Galvao told us such as long ago as June of last year, saying in no uncertain terms: "2022, I'll be there".
Fans have kept asking if Galvao will still compete. He addressed the question on a recent live chat on Instagram.
"100% sure we will be there. All the team Atos will be there. I'll be there fighting in the superfight, ADCC 2022 in September. I'll see you there."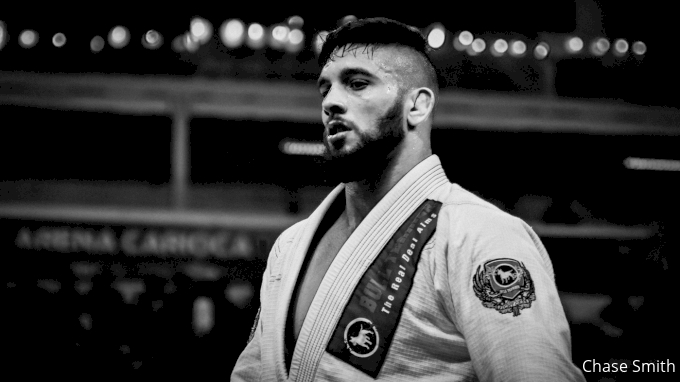 Gaudio Leaves Dream Art, Returns to GF Team
After two years representing Dream Art, Patrick Gaudio has announced he will leave the Sao Paulo-based team and move back to his home city of Rio de Janeiro.
Gaudio joined Dream Art in January of 2020. While training with Julio Cesar Pereira's GF Team, he became Pan and Brazilian National champion. He captured European gold as a Dream Art competitor.
Among the biggest reason cited was a desire to return to Rio de Janeiro so that he could be close to his daughter.
The split was on good terms, and Gaudio left with Dream Art's blessing and best wishes. He told us that he maintained good relations with his old coach, and will return to GF Team.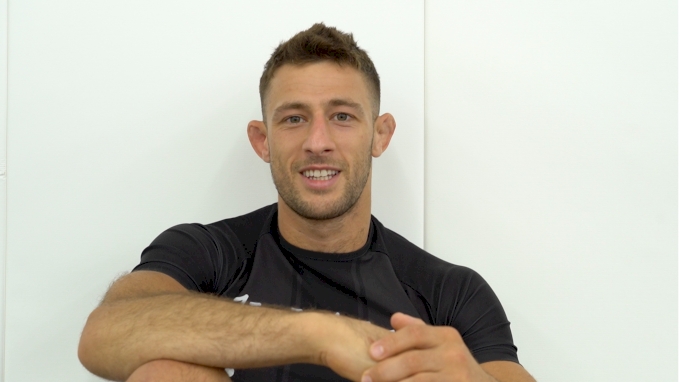 Ethan Crelinsten Returns to Training
Two-time ADCC veteran Ethan Crelinsten of B-Team has finally made it back onto the mats following knee surgery.
Crelinsten is, along with Craig Jones, Nick Rodriguez and Nicky Ryan, one of the co-founders of the Austin,TX-based B-team
He went back to his native Canada to go under the knife in September for ACL reconstruction.
Last week marked his first light drilling session, but it will be a while before he is rolling again. Updates as we get them.
---
Quick Hits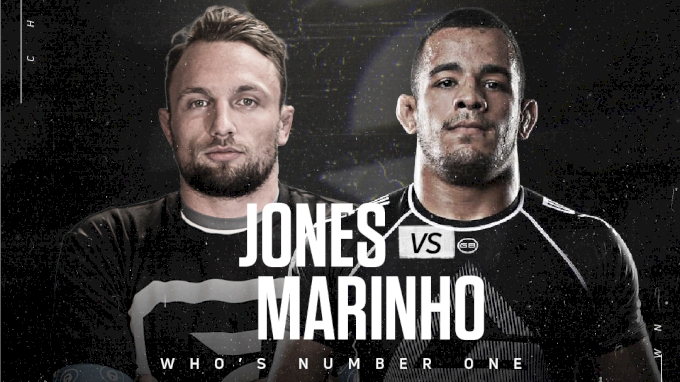 WNO: Craig Jones vs Pedro Marinho is coming up on January 21. Australia's deadliest mammal goes up against the head hunting Gracie Barra black belt, who is coming off double gold at the IBJJF World No-Gi Championships. The full card for the event can be found here. Watch it live or on demand only on FloGrappling.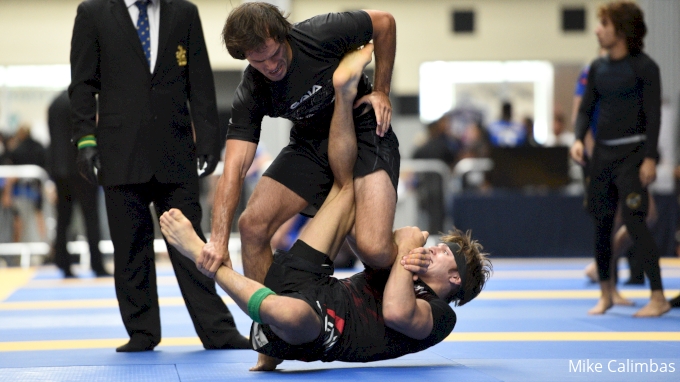 Fight to Win 191 in Miami features Gianni Grippo vs American Top Team black belt Mauricio Gomez, plus the return of Enrico Cocco. Catch it live on Friday, January 14.