Tezos Who's Number One: Craig Jones vs Pedro Marinho
Grappling Bulletin: Tye Ruotolo Becomes First Two Division WNO Champ
Grappling Bulletin: Tye Ruotolo Becomes First Two Division WNO Champ
Just hours before he turned 19, Tye Ruotolo made history by claiming the WNO 170lb title belt with a stunning submission versus Levi Jones-Leary.
Jan 24, 2022
by Hywel Teague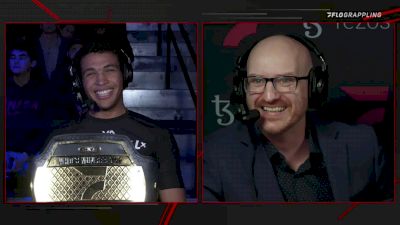 Tye Ruotolo needed only five minutes and 41 seconds to force the tap out in his title match against Levi Jones-Leary, switching from a heel hook to a kneebar in a slick display of submission prowess.
---
Don't forget to watch the Grappling Bulletin podcast, every Monday at 3:30pm ET. Watch it on FloGrappling.com or the app, or catch it LIVE on YouTube or Facebook.
---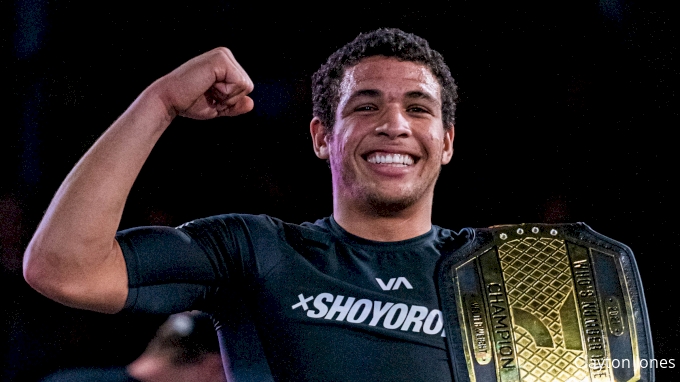 Tye Ruotolo Wins 170lb Title, What's Next?
Tye Ruotolo adds the WNO 170lb title belt to his collection after being crowned the inaugural 185lb champion in September of 2021. He and his twin brother Kade, the 155lb champion, now hold three titles between them and Ruotolo used his post-match interview to call for a shot at the 205lb title, but not before sharing that he expects to face off with Kade for the welterweight title first.
"I'm sure we're going to scrap for it at some point, Kade is so competitive and he wants the belt. He's over cutting to 155, he's even bigger than me right now, he's all fat. We'll be getting it pretty soon for sure. I've got to try and get the heavier one, the title match after me, Craig and Marinho. That'd be sick, to have the opportunity to get three belts. That's the goal. If I can start building some muscle and you guys want to give me the fight, I'd love to be able to fight for that one as well. Have my brother and I defending all the belts, that'd be sick."
The win against Levi Jones-Leary moves him to 7-1 under the the WNO no-gi ruleset, with four submissions. It was Tye Ruotolo's second leg lock finish on WNO, following an inside heel hook against Kody Steele in December of 2020. Ruotolo's sole WNO loss came via decision to Craig Jones, a competitive match in June of 2021 where Ruotolo weighed 177lb, 23lb less than Jones.
Tezos WNO Submission Of The Night: Tye Ruotolo Submits Levi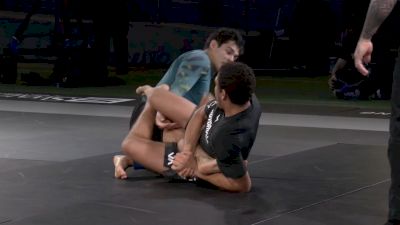 Backstage after the match, Ruotolo also discussed a possible match against rival Mica Galvao, who he defeated in the final of the WNO Championship in September of 2022 to win the 185lb title. He even suggested that Mica face his brother Kade first to determine the number one challenger for the title.
"What would be cool, if my brother and Mica had a match and I fight the winner for the 170lb belt. That would be a sick one."
Should Kade beat Mica and go on to face Tye, it wouldn't be the first time they have faced off. Most recently, the met in the final of the brown belt lightweight division at the 2021 IBJJF World Championship, with Tye winning via armbar submission.
Ruotolo, now the owner of both welterweight and middleweight titles, has signaled his plan to compete at ADCC 2022 in the 88kg division (194lb).
WATCH:
---
Mikey Musumeci Defends 135lb Title, Wants Geo Rematch Next
Where does Mikey Musumeci go from here? He's now 5-1 on WNO, and undefeated in the 135lb weight class with three submission wins in five matches. His sole loss came when he briefly moved up to 155lb, but few have come close to putting Mikey in trouble and he appears to be running out of challengers.
Musumeci's unanimous decision win against Estevan Martinez means he has beaten four of the top seven-ranked 135lb'ers– only no.2 Bebeto Oliveira and no.3 Paulo Miyao remain. Before taking on new names, Musumeci has stated he would like to face Geo Martinez.
"I would love the chance to roll with some of the guys I rolled with last year, like Geo Martinez. That would be an amazing match again, me and him."
They met at Road to ADCC in June of 2021 with Mikey Musumeci winning that match 6-0. Although the result was decisive, the post-match war of words between the two means there is unfinished business. If Martinez can make 135lb, it would be the perfect next title defense for Musumeci.
WATCH:
---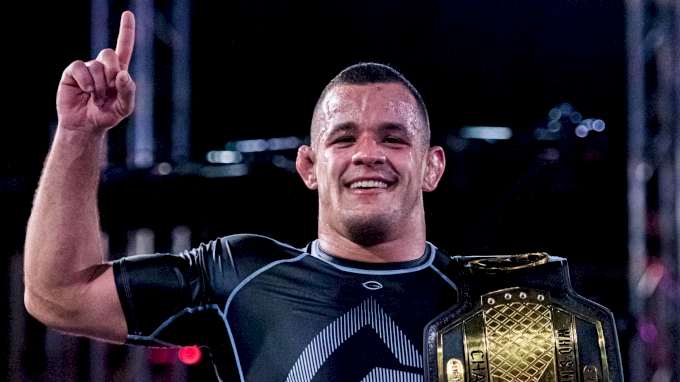 Pedro Marinho Shuts Out Craig Jones, Calls for Gordon Ryan
Craig Jones was very vocal leading into this match that he would not pull guard and that he had been working on his wrestling. Nobody would criticize this sentiment, but many are questioning the decision of trying to outwrestle an athlete as powerful and dangerous as Pedro Marinho.
Jones' strategy provide fruitless as he was unable to effectively engage Marinho, who used defensive hand fighting, stating wrist lock attacks and takedowns of his own to shut down Jones' standing game. The brief moment of the match that did take place on the mat saw Marinho quickly pass the guard into north-south, the only significant groundwork in the entire bout. A huge underdog at +400, Marinho claimed the light-heavyweight title and became the first 205lb champ in WNO history.
"There will be a lot of champs at 205, but the first one was Pedro Marinho," said the Brazilian in his post-match interview. He was open to the possibility of facing Tye Ruotolo, but made a point of saying he wants a rematch with Gordon Ryan.
"I don't know his situation, but the guy that I really want to fight is Gordon. I don't want to be the best just at 205, I want to be the best pound-for-pound in the world."
Marinho faced Gordon Ryan in the opening round of the absolute division at ADCC 2019, losing to the -99kg champ Ryan by heel hook. Marinho was a last-minute alternate who competed in the -88kg division, losing to eventual champ Matheus Diniz in the opening round. Since then, Marinho went on to become a black belt IBJJF World No-Gi champion in both the heavyweight and absolute divisions and has claimed wind over veterans such as Vagner Rocha and Roberto 'Cyborg' Abreu.
WATCH: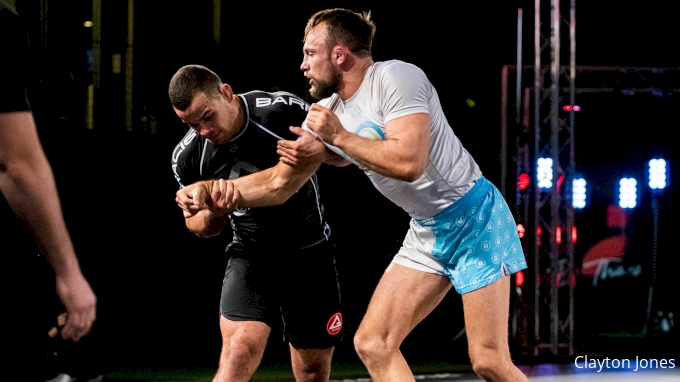 Full Tezos WNO: Craig Jones vs Pedro Marinho results
Catch up on the action from Tezos Who's Number One: Craig Jones vs Pedro Marinho.
Highlights
Jessica Crane Counters 50-50 With Savage Heel Hook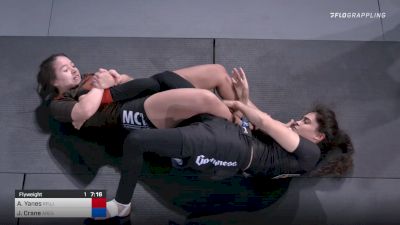 False Reap Opens Quick Heel Hook for Jacob Couch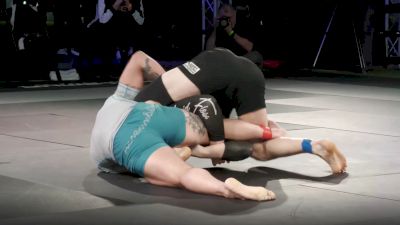 ---
Grappling Results Round-Up
Read on for a quick breakdown of the major results from around the world of jiu-jitsu and grappling.
Finishers Sub-Only crowned 10 belt holders at its Night of Champions event on Saturday. The EBI-rules event featured eight male tournaments spanning weight divisions from 125 lbs to heavyweight, as well as two female championship superfights. The winner of each tournament and superfight was crowned the Finishers Sub-Only Champion.
Eric Naples had a first round bye, then defeated Jacob Norton to become the 125 lb champ.
Rey De Leon fought through three rounds to become the 135 lb champion.
Frank Rosenthal became the 145 lb champion with a first round bye then two victories.
Deandre Cobre defeated Fabian Ramirez and Zach Greene to become the 155 lb champ.
Andrew Kochel won the 16-man 170 lb division relying on his signature ankle lock.
Corey Guitard beat three Finishers veterans to become the 185 lb champ.
Kyle Meyers took the 205 lb strap, and Tom McMahon earned the heavyweight belt.
Sophia Casella became the women's 125 with a triangle submission victory over Alexandria Whitlock.
16-year old Trinity Pun won the 135 lb title, surviving an onslaught of submission attempts before defeating Chrissy Briggs in overtime.
Finishers's sister event, Midwest Finishers, also crowned two champions during its Saturday event. Midwest Finishers 5 awarded titles to the winners of the 8-man and 8-women 145 lb brackets.
Claire North hit three submissions in regulation, including a rear naked choke over Sheliah Lindsey in the final, to become the female 145 lb champion.
Anthony Arnal defeated two division favorites, Pedro Serrano and Alex Hodi, to become the men's 145 lb champ.
Mason Fowler and Sean Yadimarco were among the winners of the inaugural RCS Promotions on Saturday, January 22. Yadimarco won his match inside of the first minute via inside heel hook, while Fowler won his main event match against Chris Shagholi via triangle.
---
Upcoming Events on FloGrappling