2022 ADCC World Championships
Grappling Bulletin: Craig Jones Changes Division for ADCC 2022
Grappling Bulletin: Craig Jones Changes Division for ADCC 2022
First it was Garry Tonon, now Craig Jones has announced he's changing divisions, and it promises a seismic shift in the ADCC landscape come September.
Jun 27, 2022
by Hywel Teague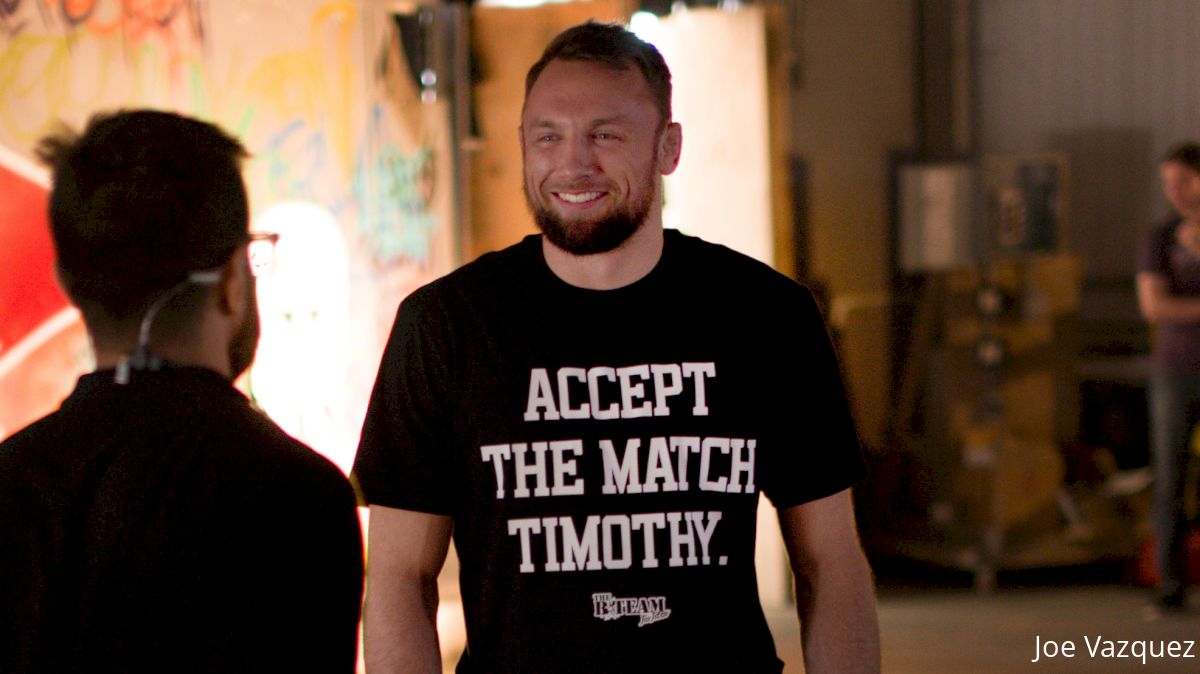 Hot on the heels of Garry Tonon is Craig Jones, who will make a bold move at ADCC in September when he enters a new weight class in search of the gold medal.
In other news Mica Galvao and co were in action in the UK over the weekend, and we now know who''ll face off in the Who's Next Finale on July 14 for the WNO contract and $10,000 cash prize.
We'll dive into all that and more in today's live studio show, which you can watch for free on our YouTube channel. Join the live chat and we'll respond to your comments and questions!
---
Watch the Grappling Bulletin podcast, every Monday at 4pm ET. Watch it on FloGrappling.com or the app, or catch it LIVE on YouTube.
---
Watch upcoming events Live and On-Demand on FloGrappling:
---
Grappling News Round-Up
Read on for a breakdown of the major news stories from around the world of jiu-jitsu and grappling.
---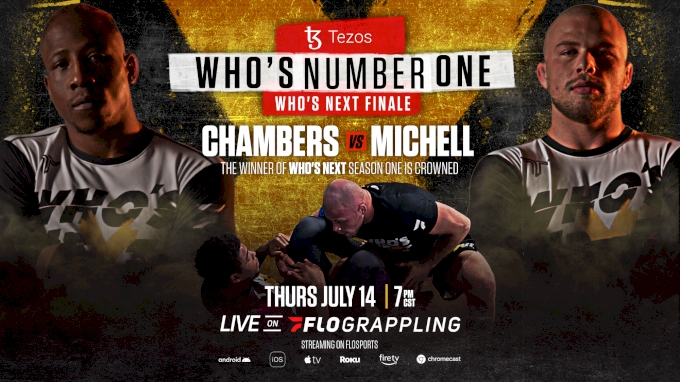 Red vs Blue: Izaak vs Chambers in Who's Next Finale
The final episode of Who's Next: Submission Fighter Challenge has aired, and we can now reveal the upcoming final which will be held on July 14.
Izaak Michell of the B-Team will take on Kyle Chambers of 10th Planet and the winner will go home with a three-match WNO contract and a cool $10k in cash.
Competing in a series of no time limit, submission-only matches Michell scored wins against Josh Demas, Adam Bradley and Jansen Gomes while Kyle Chambers beat Max Hansen, Mike Rakshan and Andrew Tackett.
The finale will take place on July 14, the same event where Gordon Ryan faces off with Pedro Marinho. Just like on the show, the match between Michell and Chambers will be a no time limit, submission-only match.
Michell is coming off a big win at the ADCC Trials in Australia, but we haven't seen much of Chambers. He broke his hand shortly before the ADCC Trials in Las Vegas but has recently returned to competition, winning small tournaments in his native Southern California.
The full fight card for the July 14 event has been released and you can find it here.
If you haven't had chance to check it out before Season One is now available to watch for free on YouTube – check it out here.
---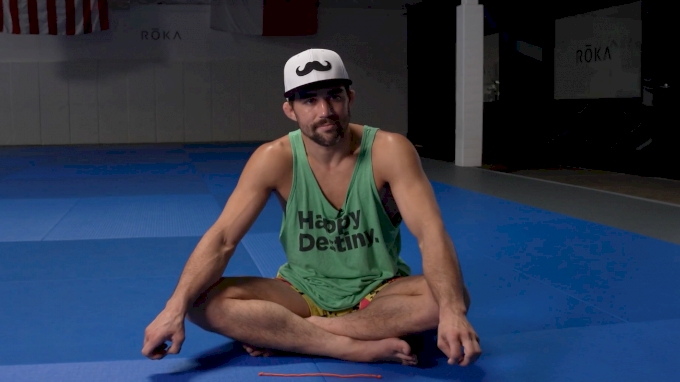 Tonon Shakes Up Seeding for u66kg at ADCC
Garry Tonon's inclusion in the -66 kg division raises an interesting question – who takes the number one seed? That honor normally goes to the returning champion, but 2019 gold medalist Augusto "Tanquinho" Mendes has retired from ADCC.
Kennedy Maciel, silver medalist that year, is a logical choice to take over the number one seed but 2-16 is a toss-up.
You've got returning medalists AJ Agazarm (silver in 2017), and then Tonon, who took bronze at 77kg in 2019.
Whereas most other divisions are fairly predictable in their seeding, -66kg is a mystery as to how the matches may play out, but judging by the assembled names there isn't likely to be a bad match.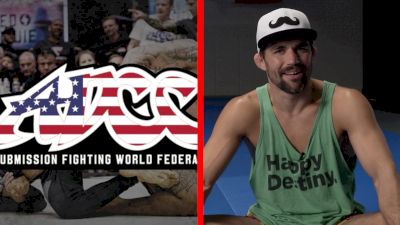 ADCC 2022 -66kg division
1st European Trials Winner: Ashley Williams (Draigh)
2nd European Trials Winner: Sam McNally (East Coast Jiu-JItsu)
1st North American Trials Winner: Cole Abate (Art Of Jiu-Jitsu)
2nd North American Trials Winner: Keith Krikorian (10th Planet)
1st South American Trials Winner: Diogo Reis (Fight Sports)
2nd South American Trials Winner: Fabricio Andrey (Fight Sports)
Asia & Oceania Trials Winner: Jeremy Skinner
Invited: Kennedy Maciel (Alliance)
Invited: Gabriel Sousa (Zr Team)
Invited: Ethan Crelinsten (B-Team)
Invited: Geo Martinez (10th Planet)
Invited: Diego "Pato" Oliveira (Dream Art)
Invited: Ruan Alvarenga (Alliance)
Invited: AJ Agazarm
Invited: Joshua Cisneros (Ares BJJ)
Invited: Garry Tonon (New Wave Jiu-Jitsu)
---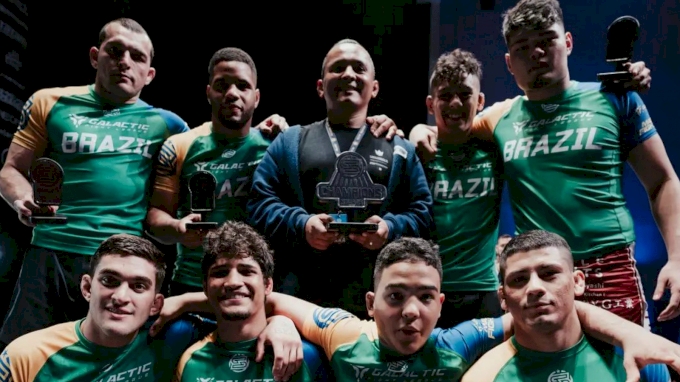 Brazil Beat USA at Polaris Squads
Mica Galvao carried Brazil to victory over the USA, scoring two submissions in the team vs team event.
The Brazil squad consisted of Mica Galvao, Fabricio Andrey, Diogo Reis, Luiz Paulo, Marcelo Fausto, Kywan Gracie Behring and team captain Isaque Bahiense.
Galvao had matches against Keith Krikorian and Geo Martinez in the first half of the showdown, and faced Nick Ronan, Mason Fowler and Keith Krikorian again in the second half. Galvao twice submitted Krikorian, the lightest member of Team USA, in the second half.
For Team USA, Mason Fowler scored the only tap submitting Kywan Gracie Behring with an armbar after a furious scramble.
In a special 20-minute superfight Demian Maia beat Benson Henderson via decision.
---
Holy and Nguyen Win Midwest Finishers Brackets
Midwest Finishers returned on June 25 with two EBI rules invitational brackets, held at 155lb for the men and 125lb for the women.
Jordan Holy beat Deandre Corbe in the final via fastest escape in overtime. A known leg lock hunter, Holy tapped Pat Cherf in less than 30 seconds in his opening match and submitted Ramses Bugarin in less than two minutes, both by heel hook. He followed those with an armbar against John Lyons in the semifinal.
Alex Nguyen beat Trinity Pun via armbar in the final of the 125lb bracket. This followed a RNC win in her opening match versus Olivia Beeskau and a 54-second straight ankle lock against Autumn Gordon in the semifinal.
Holy looked set for a clash with Kieran Kichuk in the semifinal but the Canadian broke his ribs in his quarterfinal match and had to withdraw. He said he'll be out for about four weeks after suffering a hairline fracture.
Watch the Midwest Finishers replay here.
---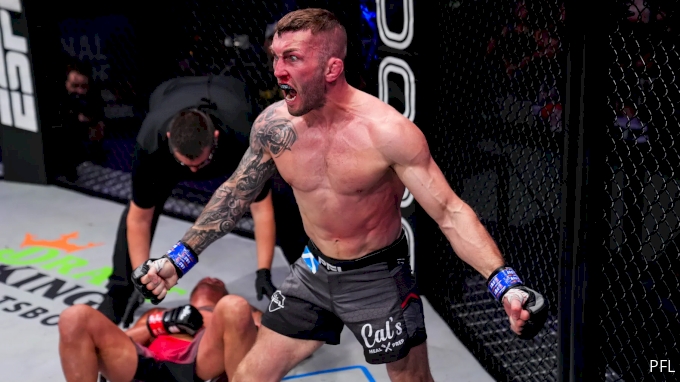 Funky Submission Unleashed in PFL MMA Fight
There's a maxim in jiu-jitsu that noting is invented, it's only rediscovered. Rarely do we see brand new moves unveiled, especially mid-match.
Well Stevie Ray submitted Anthony Pettis over the weekend with a modified body triangle that I've never seen before. I have no idea what to call it.
It looked like a brutal rib crush with added spinal torsion, and it was bad enough that is forced Pettis to submit after only seconds of being stuck in the hold.
STEVIE RAY GETS THE TAP!!!!

RAY IS GOING TO THE #PFLPLAYOFFS!!#2022PFL5 LIVE on ESPN & ESPN+
🌎 https://t.co/jPNvomkWj8 pic.twitter.com/AIwfNlWFtS

— PFL (@PFLMMA) June 25, 2022
---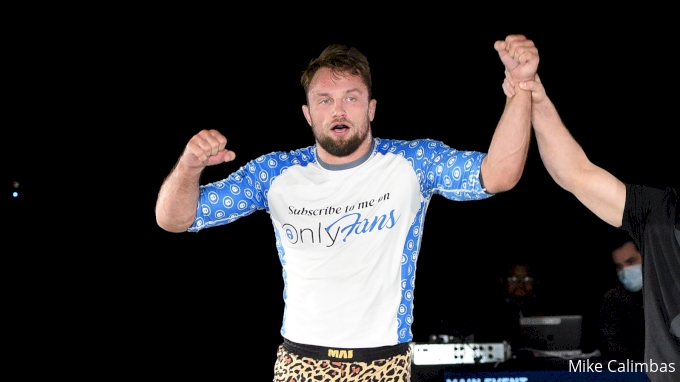 Craig Jones will Compete -99kg at ADCC 2022
As we get closer to every ADCC World Championship event there begins an intense period of drop outs, division switching and more.
Competitors get hurt and have to pull out which leads to a flurry of replacements getting called up, but there are always a couple of last-minute division changes.
We confirmed a big one just last week – Garry Tonon dropping down to 66kg after four editions – 2013, 2015, 2017 and 2019 – of competing at 77kg was very remarkable, but today we can announced the equally-sensational news that Craig Jones has decided to move up in weight to -99kg.
A silver medallist at 88kg in 2019, Jones has participated in three editions of ADCC in the same weight class but appears ready to make a change in his career as he goes for the elusive gold medal.
"After many years of In-N-Out Burger and steroid abuse, the cut to 88 has become too difficult for me, plus with Spriggs ruining the show for all of us I'm happy to chase him up to -99. It would be a crime against humanity if this man ever made day two of ADCC."
Who can argue with any of that? Craig's reasons for switching divisions seem convincing enough, but let's consider it objectively.
Jones is a founding member of the B-Team. With six confirmed participants representing the team in 2022, Jones found himself in the same division as Trials winner Jacob Rodriguez (aka Jay Rod). ADCC rules stipulate that teammates must face off no later than in the second round of the tournament, meaning there was a good chance Jones would find himself standing across the mat from somebody he trains with on a daily basis.
Izaak Michell qualified for ADCC by winning the -99kg division of the Asia and Oceania Trials but immediately stated his desire to switch divisions and compete at a lower weight class. This would put three B-team members in the same bracket, meaning Isaak and Jay would have had to face off with each other in the first round, with the winner going on to face Craig.
The -99 kg division was the only weight class at this year's world championships without a member of the B-Team, and so it made sense for Craig to move up as this allows Izaak and Jacob an opportunity to compete at their first ADCC without having to immediately face off with a teammate.
Let's be clear though: Craig's move wasn't purely altruistic. Realistically speaking he matches up better against nearly everybody in the -99kg division than he does against returning 88kg champion Matheus Diniz.
Men 99kg
1st European Trials Winner: Perttu Tepponen
2nd European Trials Winner: Luke Griffith (New Wave)
2nd North American Trials Winner: Paul Ardila-Ibarra (Jucao)
1st South American Trials Winner: Joao Costa (Fight Sports)
2nd South American Trials Winner: Henrique Ceconi
Asia & Oceania Trials Winner: Izaak Michell (B-Team)
Invited: Rafael Lovato Jr. (Six Blades)
Invited: Kaynan Duarte (Atos)
Invited: Yuri Simoes (Brasa CTA)
Invited: Tim Spriggs (Team Lloyd Irvin)
Invited: Patrick Gaudio (GF Team)
Invited: Nicholas Meregali (Dream Art)
Invited: Vinny Magalhaes
Invited: Elder Cruz (Checkmat)
There are a lot of juicy matches waiting for Craig at this weight class. Who wouldn't want to see him against Spriggs, or Nicholas Meregali, or Yuri Simoes, or 2019 champ at +99kg, Kaynan Duarte?
Jones and Tonon are the two most high-profile names to switch divisions and along with Michell trading places with Jones and dropping to -88kg, almost certainly to be the last. However we'll be on top of any further announcements – keep checking The Official Competitor List: Who's In For ADCC 2022 World Championship for updates.