Tezos WNO Pena vs Rodriguez
Gordon vs Pena Rematch Official | Dates & Location Announced For Tezos WNO
Gordon vs Pena Rematch Official | Dates & Location Announced For Tezos WNO
The fourth installment in the greatest rivalry in grappling has been booked.
Nov 14, 2022
by Corey Stockton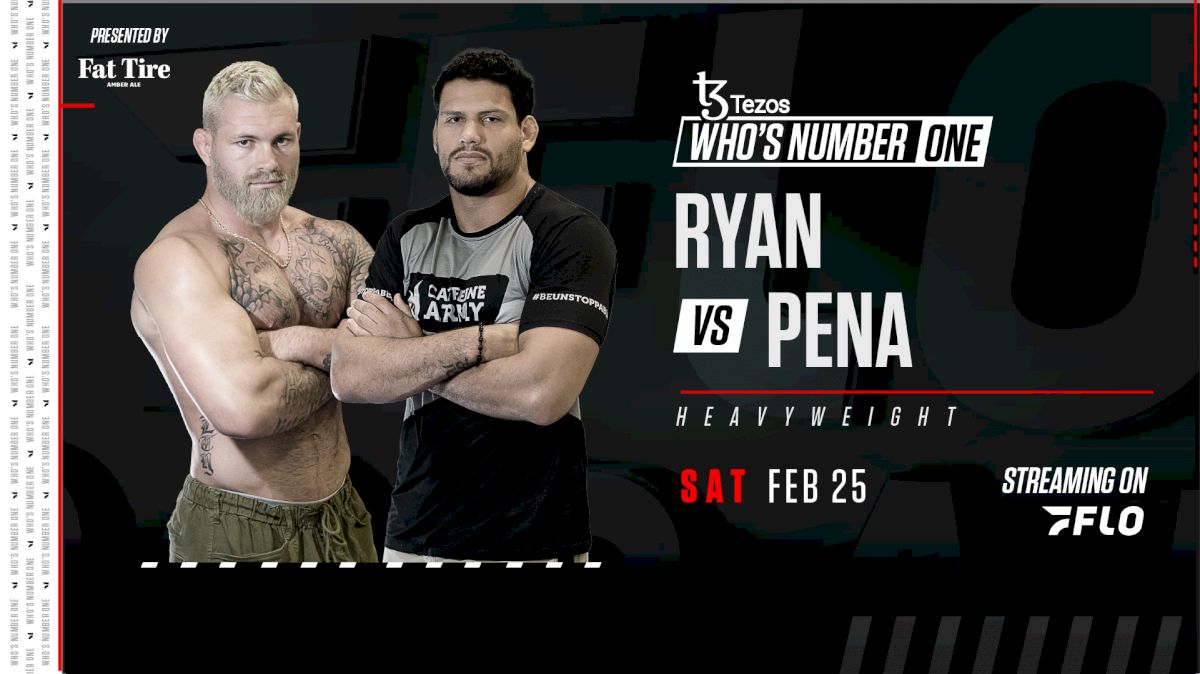 The main event of Tezos WNO in August left something to be desired. Not to worry; Gordon Ryan and Felipe Pena will take the mats for the main event at Tezos WNO once again in 2023 for the fourth installment of their storied rivalry.
Ryan and Pena will headline Tezos WNO on February 25 in Costa Mesa, CA. It will be the first time the WNO mats have traveled outside of Texas since January 2020, the event's inception.
Ryan and Pena have now faced each other three times since 2016. Pena won the first match by submission after 45-minutes of grappling. He won the second match on points at ADCC 2017. In August 2022, in the Tezos WNO main event, Ryan won via verbal submission after Pena surrendered 42 minutes into the bout. The match was marred by tragic circumstances, as Pena's close friend Leandro Lo died less than 24 hours before the match.
Now, the most storied rivalry in grappling is set to come to a head once more on Tezos WNO, only on FloGrappling.
Tezos WNO: Ryan vs Pena 2 on February 25 is already shaping up to be one of the biggest events of 2023. More matches will be announced soon. Stay tuned to FloGrappling for all the latest Tezos WNO news!