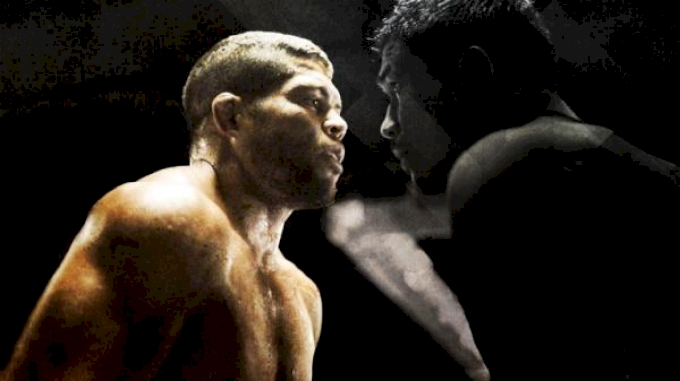 ATOS Jiu-Jitsu is known for being one of the toughest teams in the world, and the results speak for themselves.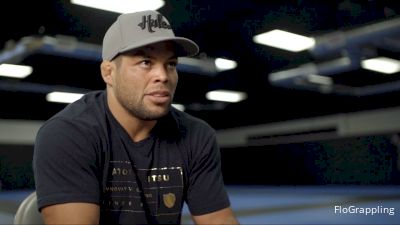 Andre Galvao on UFC champ Chris Weidman 'He's A Great Example As A Fighter'
Dec 7, 2015
Andre Galvao respects UFC middleweight champion Chris Weidman not just for his abilities as an MMA fighter, but because he met him one-on-one in a grappling match at ADCC 2009. In this outtake from our upcoming documentary series 'Inside ATOS', the black belt world champion describes how he admires Weidman for many reasons, how he had warned Anderson Silva of how tough Weidman was, and why he thinks the champ will take out challenger Luke Rockhold this weekend at UFC 194.
"Chris Weidman, first, he's a big example. Above anything, He's a great example – as a fighter – because he's a man of God, and he's a family man. I see his posts on Instagram, he inspires people.
"I saw Chris Weidman when I fought him, I had a hard time. He was really good, i knew that, but I couldn't imagine he would be UFC champ.
"Watching his journey as an MMA fighter, getting big, is amazing.
"I know he beat one of my biggest friends, Anderson [Silva], and were like 'OK'. Then he beat Lyoto, and we were like 'dang, this kid is good, he is special, he is tough'.
"I knew he was tough. I knew, I told Anderson! 'He's tough!' Because I fought him, I felt.
"I made a test for the UFC house, the UFC fighter house [The Ultimate Fighter]. I did a test in Las Vegas in 2010, and guess what? Chris Weidman was there. And we were talking a lot in the line.
"I passed as a fighter, but I didn't pass in the interview because my English wasn't so good back then.
"Chris Weidman, I asked him: 'Did you pass the test?' And he said 'No, the UFC told me they have great plans for me'. Back in 2010 – and now he's the champ!
"And there, they asked him 'What was your toughest challenge?' And he said 'it was when I fought Andre Galvao in ADCC'.
"It definitely was a crazy fight, he's really tough. He's young, and I believe he's going to be champion for a long time.
"Luke [Rockhold] is great! He's really tough. But Weidman is tough, he absorbs punches, his wrestling is amazing, his jiu-jitsu is really good. He's strong. And I think once he grabs Luke, Luke's not going to escape."
Inside ATOS debuts Dec 9 exclusively here on FloGrappling.