The landscape in changing rapidly in competitive jiu-jitsu, new techniques, new approaches and new faces are rising faster than ever. In 'The New Guard' we'll be highlight the next generation of the sport from the highest highs and lowest lows these stories are going to blow you away!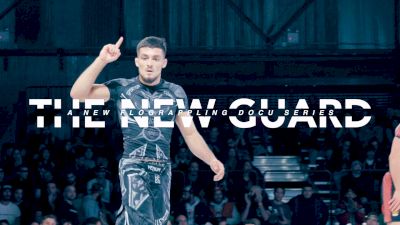 THE NEW GUARD: Renato Canuto (Trailer)
Aug 6, 2019
Last month we profiled Roberto Jimenez's rise through the colored belt ranks from orange belt to brown belt and this month we've got an entirely new grappler with a new story to tell!
With his flashy style and submission focused attitude Renato Canuto burst onto the scene in 2016 by winning the "World's toughest division" at the IBJJF World Championships. He followed it up with a no-gi world title and from there Canuto hasn't slowed down for even a second!
Since earning his black belt and moving to Vegas, Canuto has been a human highlight machine, racking up the wins in the process.
In this upcoming forty minute deep dive documentary you'll see an entirely different side of the arm hunting black belt, from his early days growing up with local legend Marcus 'Buchecha' Almeida to his star making run under the bright lights of New York City at KASAI Pro. Renato Canuto's story is nothing short of remarkable.