Caio Terra is a jiu-jitsu black belt and multiple time gi and no-gi IBJJF world champion. He is known for his innovative guard play, and for his quick ascent to black belt. Terra was born in Rio de Janeiro, Brazil in 1986. He received his black belt from Paulo Strauch and Reyson Gracie in July 2006.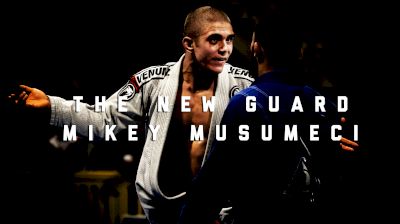 THE NEW GUARD: Mikey Musumeci
Jul 29, 2020
At this point Mikey Musumeci is undoubtedly the greatest American jiu-jitsu black belt competitor there ever was and the scary part is, at 22 years old he's only getting started. Known as the hardest worker in the room Mikey became obsessed with jiu-jitsu techniques at an early age and has been steadily climbing toward achieving history in the sport ever since.
In this 40-minute documentary we get a look into the mind of Mikey Musumeci. He has a jiu-jitsu perspective unlike any other. From the early days of training with stuffed animals to climbing the ranks of black belt and beyond we leave no stone unturned in The New Guard: Mikey Musumeci and tell the story of jiu-jitsu's most beloved champion.