Tezos WNO Pena vs Rodriguez
How To Watch Felipe Pena Vs. Nick Rodriguez At Tezos WNO
How To Watch Felipe Pena Vs. Nick Rodriguez At Tezos WNO
Nicky Rod is replacing Gordon Ryan in a Tezos WNO match with Felipe Pena. Here's how to watch the event.
Feb 24, 2023
by Joe Harrington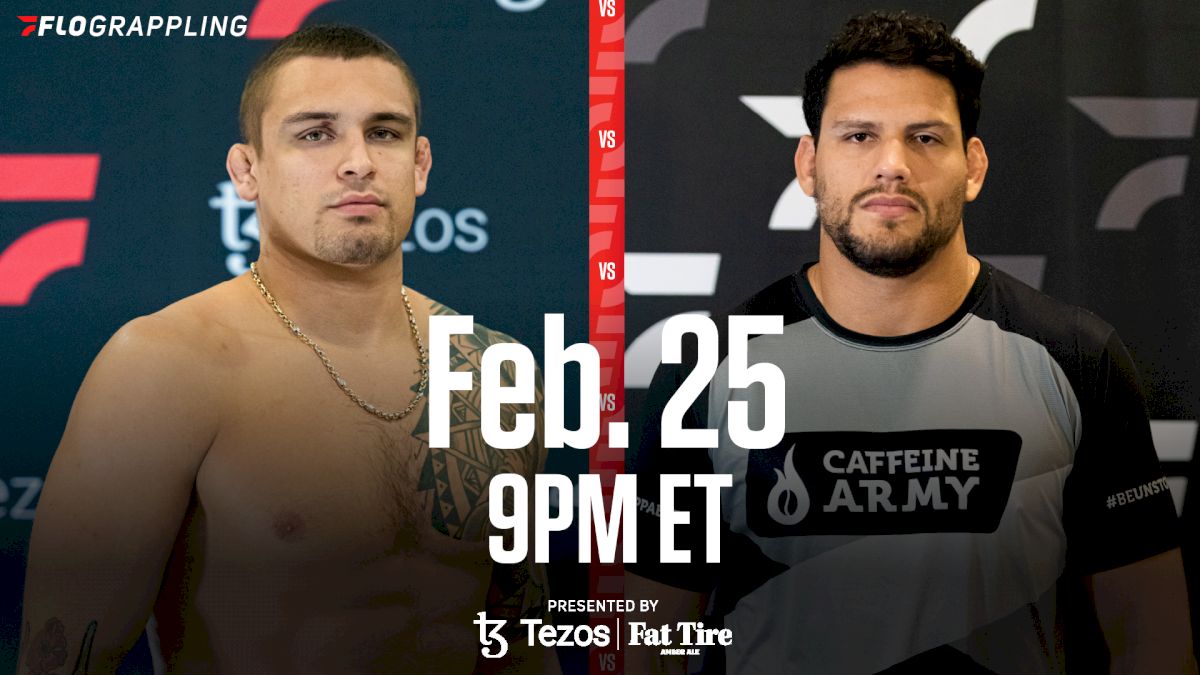 The Tezos WNO event on Feb. 25 was thrown for a loop on Thursday when one half of the scheduled main event, Gordon Ryan, dropped out of the anticipated fourth match with Felipe Pena due to health reasons.
Taking his place is Nick Rodriguez, or Nicky Rod, another rival of Ryan's
Subscribe To FloGrappling To Watch Nick Rodriguez Vs. Felipe Pena
This isn't the first time Nick Rodriguez and Felipe Pena have had a match. The two faced off at the 2022 ADCC World Championships. Rodriguez won via points.
Despite the card change, the card is still set for Saturday, Feb. 25 at the Hangar at the OC Fair Grounds in Costa Mesa, Calif.
How To Watch Nick Rodriguez Vs. Felipe Pena
Nicky Rod and Felipe Pena's fourth match will stream live on FloGrappling and the FloSports App. Click here to watch live.
What Other Matches Are On The Felipe Pena Vs. Nicky Rod Card?
In a co-main event, reigning champ Pedro Marinho will face 2022 ADCC world champion Giancarlo Bodoni for the WNO light-heavyweight title.
The other matches include two-time ADCC world champion JT Torres vs. Magid Hage.
Amanda Bruse will face in Jasmine Rocha in the only women's match on the card, while Oliver Taza will face Jonnatas Gracie.
Kieran Kichuk will also face Rene Sousa in the first main card match of the night.
Subscribe To FloGrappling For Tezos WNO: Nick Rodriguez Vs.Felipe Pena And More Jiu-Jitsu Events
Click here to subscribe to FloGrappling and FloSports.
A subscription unlocks the following:
Live events
Event replays
Original films and shows
Training and technique videos
Event results
Team and athlete rankings
Breaking news
Limited ads on videos
Subscribers can watch up to 12 streams in total on one or many devices connected to the same WiFi. For example, you can have one stream up on your iPhone, one on your Roku, and another on your laptop.