Tezos WNO Pena vs Rodriguez
The Ultimate Guide To Tezos WNO: Felipe Pena vs Nick Rodriguez
The Ultimate Guide To Tezos WNO: Felipe Pena vs Nick Rodriguez
Here's everything you ned to know about Tezos WNO: Pena vs Rodriguez which kicks off tonight at 9:00 pm ET. The official pre-show begins at 8:30.
Feb 25, 2023
by Corey Stockton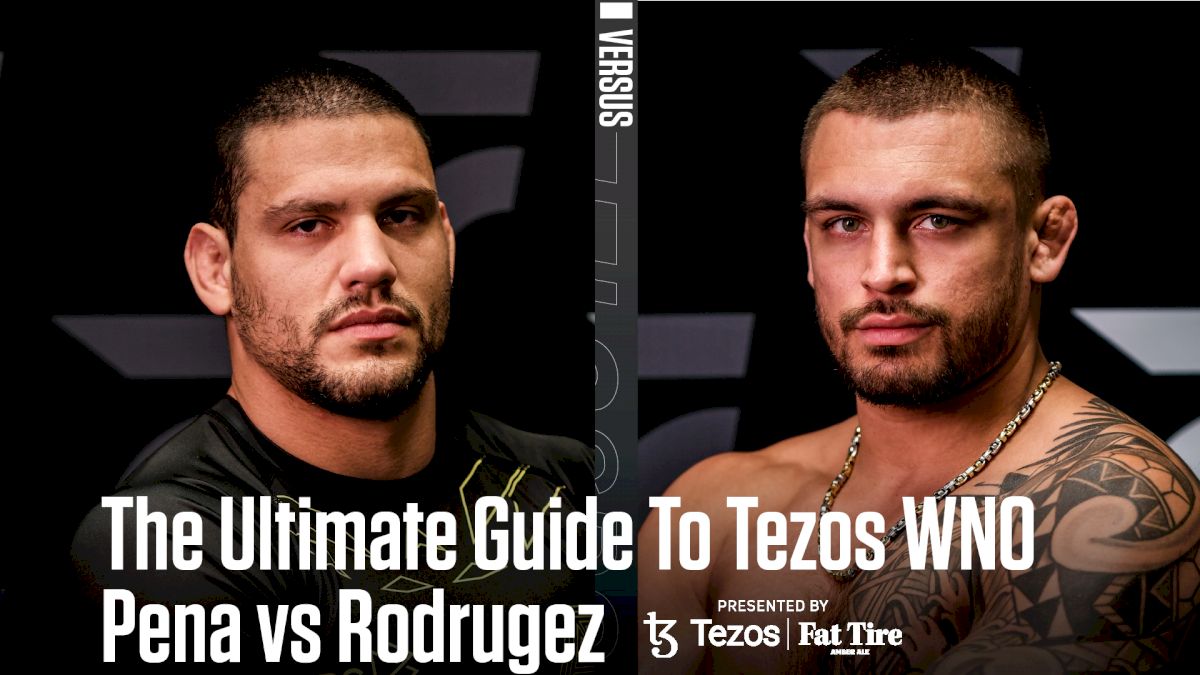 Nick Rodriguez has stepped up as a last-minute replacement to fill in against Felipe Pena, who was originally scheduled for a bout against. Gordon Ryan.
Rodriguez and Pena recently squared off at ADCC 2022 in the 99+ kg semifinal, where Rodriguez secured a guard pass to advance. But Pena has never looked more prepared for a bout. He spent his camp preparing for a no-time limit match with Andre Galvao and the Atos team.
Can Nicky Rod upset the 2017 ADCC absolute champ, Preguiça, again? Or does Pena secure the win in this scheduled 30-minute bout?
Here is your guide to Tezos WNO: Pena vs Rodriguez:
---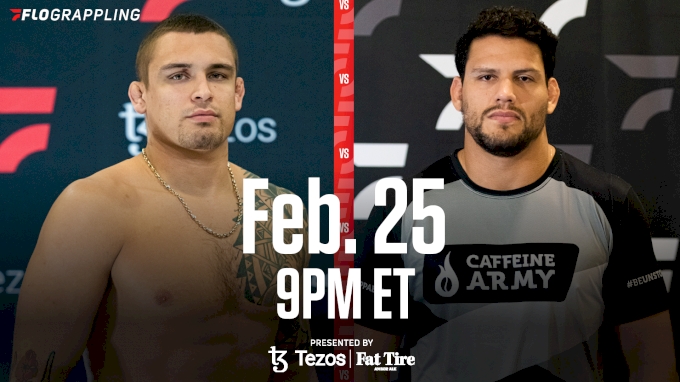 Tezos WNO: Felipe Pena vs Nick Rodriguez Card
Here's the complete card for the event:
Prelim: Dominic Meija vs Thien Luu
Prelim: Calon Sabino vs Stephen Martinez
Kieran Kichuk vs Rene Sousa
Amanda Bruse vs Jasmine Rocha
Oliver Taza vs Jonnatas Gracie
JT Torres vs Magid Hage
Pedro Marinho vs Giancarlo Bodoni (light heavyweight title bout)
Felipe Pena vs Nick Rodriguez
How To Watch Felipe Pena vs Nick Rodriguez
Nicky Rod and Felipe Pena's rematch will stream live on FloGrappling and the FloSports App. Click here to watch live.
Subscribe To FloGrappling For Tezos WNO: Felipe Pena vs Nicky Rod and more jiu-jitsu events
Click here to subscribe to FloGrappling and FloSports.
A subscription unlocks the following:
Live events
Event replays
Original films and shows
Training and technique videos
Event results
Team and athlete rankings
Breaking news
Limited ads on videos
Subscribers can watch up to 12 streams in total on one or many devices connected to the same WiFi. For example, you can have one stream up on your iPhone, one on your Roku, and another on your laptop.