Abu Dhabi Jiu Jitsu Pro
2023 AJP World Pro Results: See Who Won Qualifiers, Who's Advancing
2023 AJP World Pro Results: See Who Won Qualifiers, Who's Advancing
See who won the Brazil qualifiers on the first day of the 2023 Abu Dhabi World Pro, and who will compete in the championship bracket later this week.
Nov 8, 2023
by Corey Stockton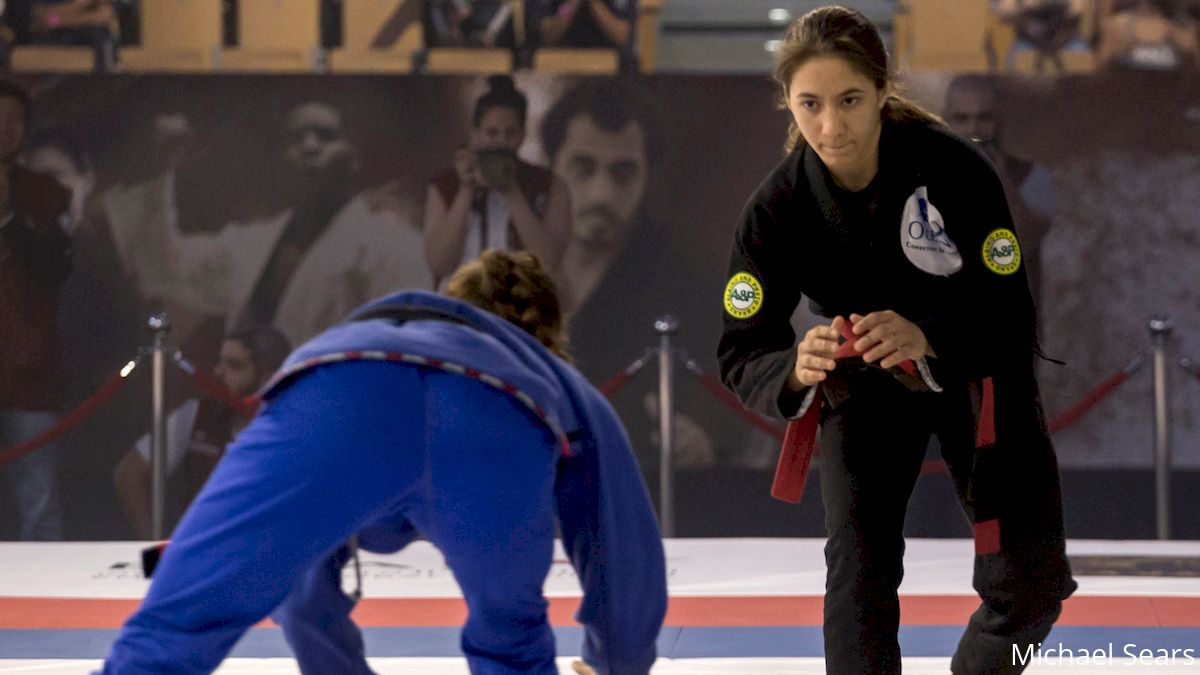 The 2023 Abu Dhabi World Professional Jiu-Jitsu Championships — the 15th edition of the event — is officially underway, as the country qualifier rounds concluded today in Abu Dhabi.
The qualifier stage pits athletes of the same nationality against each other so that no more than three athletes from any country compete in the same bracket. Brazil has the most entrants in nearly every category, making its qualifiers incredibly competitive on the way into the official championship brackets.
Related Links
---
Mathias Luna put on a show in the country qualifiers to snag Brazil's third spot in the 77kg division. Luna won five matches, including four by submission. He'll face Larman Leon of France in the opening round tomorrow. The top seed in that bracket is Lucas Protasio, Luna's Checkmat teammate and the 2022 World Pro champ.
2020 World Pro champ Israel Almeida had to return to the country qualifiers at 69kg this season, where once again he climbed through the gauntlet to earn his spot. He had two submissions in three matches, and a win over Alex Sodre in the final.
Almeida will be one of 28 athletes at 69kg, a deep division which includes Thiago Abud, Thiago Macedo, Florian Bayili, Karl Pegers, Sebastian Serpa and reigning World Pro Champ Diego Sodre.
At 85kg, Jackson Bernardo won two matches in the Brazil qualifier to earn his spot in the official bracket. Uanderson Ferreira will be the top seed there in his rookie year at black belt, after climbing through several rounds of the bracket last year as a brown belt.
The reigning 85 champion, Fellipe Andrew, will not be defending his title; instead he'll move up a division to 94kg.
Because of his change, Andrew had to return to the qualifier process today. He prevailed in four matches today, with two submission victories to earn his spot at 94kg. His first match tomorrow will be against Javier Barter in the 16-man bracket.
Thalison Soares defeated all three of his opponents in a five-man round robin bracket, earning his spot as the second Brazil representative in the 10-man 56kg division. In the first round tomorrow, he'll face British rookie Shay Montague, a brown belt IBJJF world champion.
The no.1 seed in the bracket is Emirati and hometown hereo Zayed Alkatheeri, who Thalison recently defeated at ADXC. Al Katheeri is the reigning World Pro champ, earning the title in 2022 to become the first-ever Emirati champion.
Cicero Costha's Marcos Froede went 2-1 in the Brazil qualifier at 62kg in a four-man round robin, earning his chance to represent brazil in a 17-man bracket. He'll be the only athlete without a bye tomorrow, when he takes on Norway's Huseyn Abaszada in the first round. If he advances, reigning champion Meyram Alves will be waiting for him in the round of 16.
At 120kg, Felipe Bezerra won three matches to qualify, and will face off against top seed and reigning champ Yatan Bueno first. Two Australian representatives could make waves in the division: Anton Minenko and Nichlas Maglicic.
Mayssa Bastos will return to the 49kg bracket after two submission wins in the Brazil qualifier today. She's set to face division rival Brenda Larissa in the semifinal. But that match isn't guaranteed. First she'll have to get through Dream Art standout brown belt Thaynara Victoria and veteran Diana Texieira. Larissa is the reigning champ with three consecutive titles at World Pro. Bastos also has three titles in the division spanning from 2017 through 2019.
Gabriela Pereira won the Brazil qualifier at 55kg, and will share the division with two-time champ Ana Rodrigues.
Larissa Dias won the Brazil qualifier at 62kg to put her in a bracket alongside a deep international bracket featuring Julia Alves, Leilani Bernales, Sula Lowenthal, Selma Vik and more.
Vitoria Nogueira punched her way through the qualifier at 70kg to earn her way into another deep bracket, which includes Ingridd Sousa, Iza Silva, Nikki Lloyd-Griffiths, Nia Blackman, Leticia Cardozo and Aurelie Le Vern.
At 95kg, Yara Soares made it through the qualifier, and will once again be on track to try to take out four-time World Pro champ Gabi Pessanha.