Abu Dhabi Jiu Jitsu Pro
AJP 2023 World Pro Results & Recap | Ramalho & Lima Win Titles For Portugal
AJP 2023 World Pro Results & Recap | Ramalho & Lima Win Titles For Portugal
2 Portugal reps won the 1st titles for their country. Pessanha won her 5th title. Mayssa & ARod won 3rd titles. Fellipe Andrew captured another weight class
Nov 10, 2023
by Corey Stockton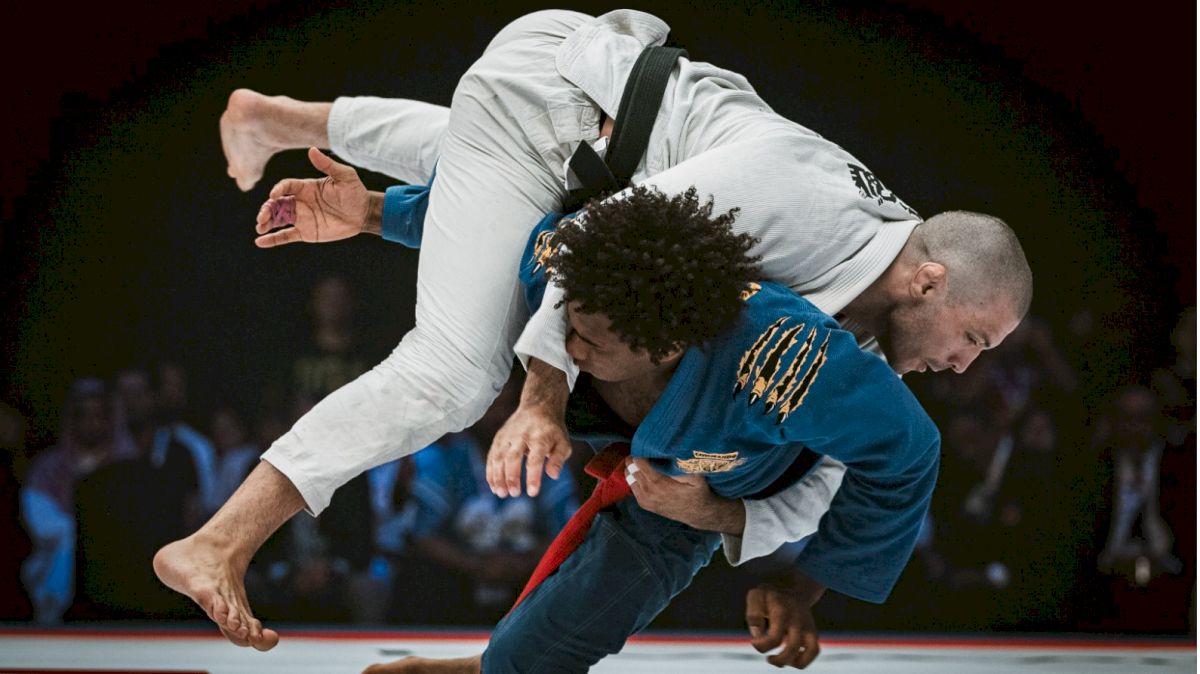 Pedro Ramalho defeated the reigning 77kg champion of Abu Dhabi World Pro, Lucas Protasio, in the division final today, becoming the first-ever Portuguese-born champion in the 15-year history of the event.
Related Links
Ramalho defeated Protasio via decision after submitting all four of his opponents yesterday to qualify.
But Ramalho was not alone in that achievement. Bruno Lima, also representing Portugal, won the 85kg division, defeating a red hot Uanderson Ferreira by an 8-3 score. Earlier in the weekend, Lima secured two submission victories in a total of four matches.
That makes 2023 just the second time that two non-Brazilian countrymen have shared the podium in the same year. The only other time it happened was in 2017, when Mikey Musumeci and Gianni Grippo both won.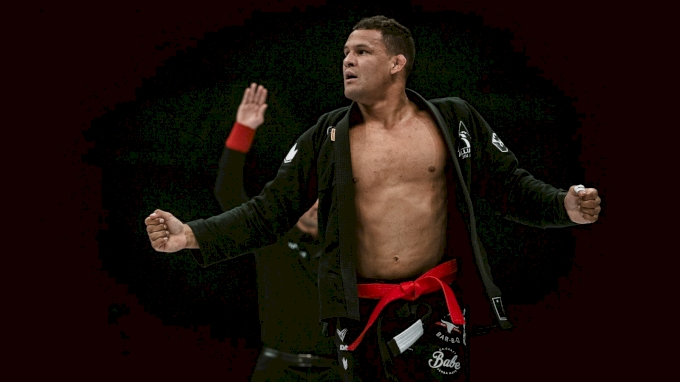 Fellipe Andrew won his second weight division in two years, becoming the champ at 94kg today after, last year, winning at 85kg. Andrew submitted Renan Cruz in the final today. Yesterday, he won three matches, and on Wednesday he battled through the Brazil qualifier with four victories. In total, Andrew put up four submissions and eight wins across the event.
Felipe Bezerra had a breakout performance at 120kg, defeating Anton Seleznev of Russia in the division final. Yesterday in the semis, he defeated reigning champ Yatan Bueno. In total, Bezerra had seven matches across the event, including three in the Brazil qualifier and four in the main bracket to win gold.
Yuri Hendrix of Cicero Costha also had a breakout day in the lightest male category, 56kg. He defeated reigning champion Zayed Al Katheeri in the final, after defeating two-time IBJJF world champ Thalison Soares in the quarters and Russia's Yaroslav Rudenko in the semis yesterday.
Meyram Maquine is now a two-time World Pro champion at 62kg. After collecting three victories yesterday, Alves defeated Khaled Mohammed in the final today for his second World Pro gold.
Diego Sodre also became a two time World Pro champ at 69kg, defeating Sebastian Serpa in the final today. Like Maquine, Sodre had three wins on Thursday.
Gabi Pessanha officially one of the best World Pro competitors in history
Gabi Pessanha collected her second-ever submission victory over longtime division rival Yara Soares in the 94kg final to earn her fifth straight World Pro title. She now has the fourth most World Pro titles of any athlete in history, behind only Beatriz Mesquita (6), Rodoflo Vieira (7), and Gabi Garcia (9).
Julia Alves submitted Violeta Angelova in just 30 seconds in the 62kg final to earn her second consecutive World Pro title. She had two wins yesterday, including another submission in less than a minute in her first match.
Mayssa Bastos put up 17 points and a submission in her final at 49kg to become a three-time World Pro champ. Her most difficult match of the weekend was yesterday in the semifinal, where she defeated division rival Brenda Larissa by one point. Earlier yesterday, she scored 30 points across two matches. In the country qualifiers, she won both of her matches via submission.
Ana Rodrigues is now a three-time World Pro champion at 55kg, defeating Alexa Yanes in the final via a 5- score. She had two wins yesterday, including a submission in her first round.
Ingrid Sousa defeated Nia Blackman in the 70kg final to win her second World Pro title. Yesterday, she defeated the 2022 World Pro champ, Isa Silva in the semifinal, and country qualifier Vitoria Nogueira in the quarters.
Full Results:
Male Divisions:
56kg
Yuri Hendrix
Zayed Al Katheeri
Thalison Soares
62kg
Meyram Alves
Khaled Mohammed Alshehhi
Leonardo Mario
69kg
Diego Sodre
Sebastian Serpa
Jefferson Fagundes
77kg
Pedro Ramalho
Lucas Protasio
Mathias Luna
85kg
Bruno Lima
Uanderson Ferreira
Faris Ben-Lamkadem
94kg
Fellipe Andrew
Renan Cruz
Marcos Carrozzino
120kg
Felipe Bezerra
Anton Seleznev
Yatan Bueno
Female Divisions:
49kg
Mayssa Bastos
Margarita Ochoa
Brenda Larissa
55kg
Ana Rodrigues
Alexa Yanes
Gabriela Pereira
62kg
Julia Alves
Violeta Angelova
Yara Kakish
70kg
Ingridd Sousa
Nia Blackman
Isadora Silva
95kg
Gabrieli Pessanha
Yara Soares
Katiuscia Dias