WNO: Gordon Ryan vs Matheus Diniz
Gordon Controls Explosive Matheus, Craig Strikes On Roberto's Weakness
Gordon Controls Explosive Matheus, Craig Strikes On Roberto's Weakness
The GOAT no-gi grappling card lived up to the hype. Find out who won, who the winners called out, and how this could shake up the rankings here!
Oct 3, 2020
by Corey Stockton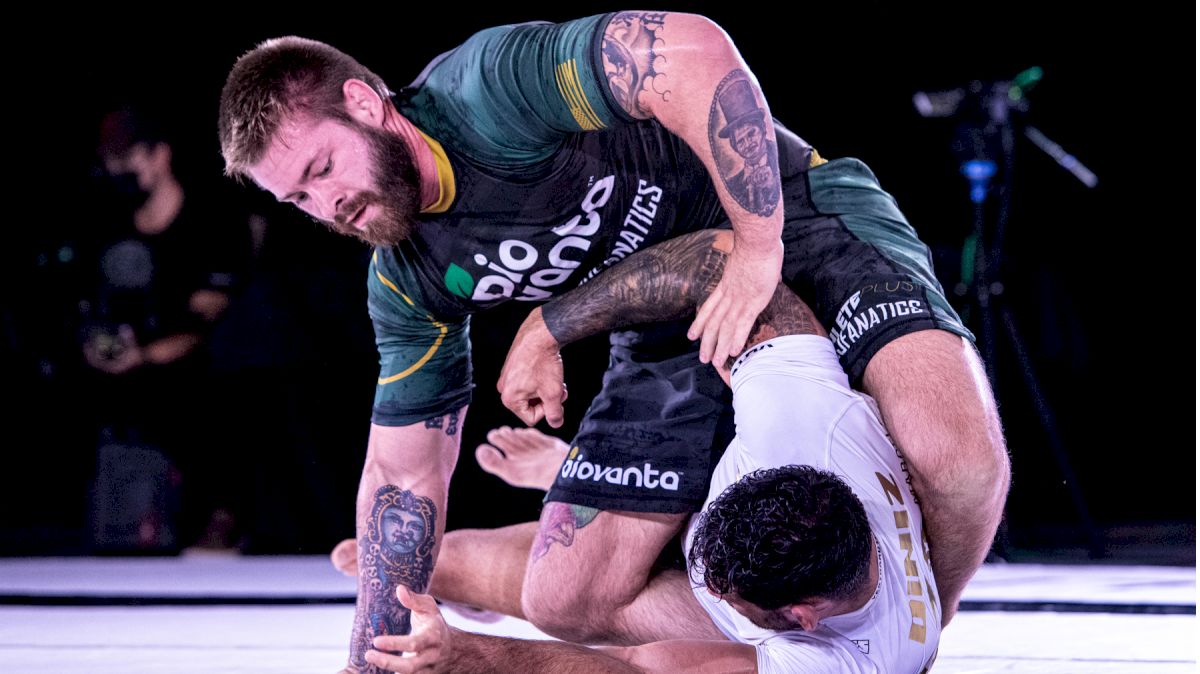 Unlock this article, live events, and more with a subscription!
Get Started
Already a subscriber? Log In
The "greatest no-gi grappling card of all time" lived up to the hype. Who's Number One: Gordon Ryan vs Matheus Diniz brought us long-anticipated matchups, stunning submissions, and fiery matchups. Find out who won, who the winners called out, and how this could shake up the rankings here!
---
Gordon Ryan Is The First To Tap Diniz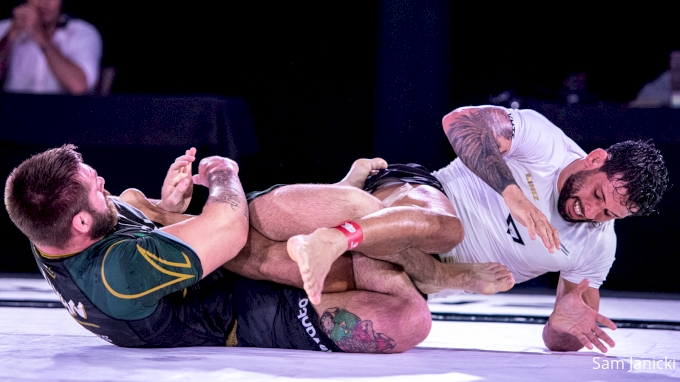 The matchup between Gordon Ryan and Matheus Diniz has been years in the making, and it delivered as promised at Who's Number One. Ryan has struggled to find opponents since his double-gold performance at ADCC last year, and Diniz, also an ADCC champ, is Gordon's most decorated opponent since.
Ryan's submission victory over Diniz may be his most impressive to date, as Diniz had never previously been submitted in no-gi competition. An equally stunning feat, Gordon was able to control Matheus for a long duration of the fight. Ryan's positional dominance served as a reminder that he is not just a submission artist, but also a strategist and positional technician.
Gordon's strategy for Diniz provided some insight into his preference for long duration or no time limit matches. We expected Diniz to rely on his fast-twitch movements and athleticism to create an opening against the often slow-starting Ryan. From the onset, he did just that, moving aggressively to try and create angles to pass Ryan's guard, and to create distance when Ryan initiated counter-attacks.
But Ryan showed that he was prepared for Diniz's movement, and that he had a plan to slow him down. Ryan remained composed in his guard, and when Diniz eventually committed an error, Ryan capitalized to complete a sweep. Then, he used Diniz's explosiveness against him to transition into the mount where he remained for six minutes. While he didn't earn a submission or back control from the mount, Gordon exhausted Diniz from the top, diminishing the effectiveness of Diniz's fast twitch movements.
When Gordon finally established his shoulder crunch control from his butterfly guard, Diniz no longer had the movement speed to resist Ryan's attack series. From the shoulder crunch, Ryan executed a seated kani bassami and collected an inside heel hook.
Seventeen minutes into the match, Gordon Ryan became the first person to submit Matheus Diniz in a no-gi match.
---
DDS Returns To Leglocking Prowess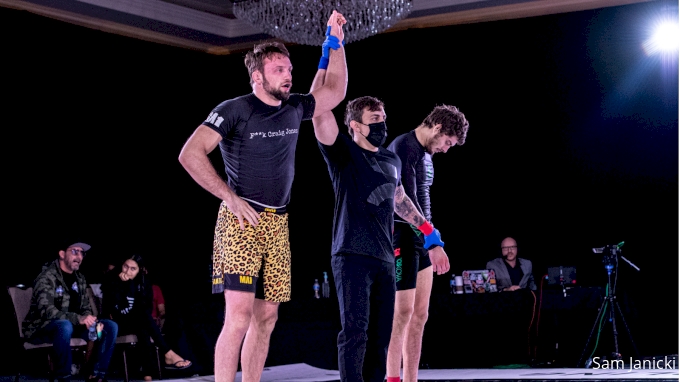 Gordon Ryan was not the only Danaher Death Squad member to earn a leglock victory at Who's Number One. Nicky Ryan won with the fastest submission of the evening, a heel hook over a virtual novice, Tony Ramos. Ramos, a former NCAA wrestling champion, had no answer for Nicky Ryan's guard. Ryan secured the submission victory in 25 seconds.
In a more evenly-paired match, the no. 3-ranked 88 kg grappler, Craig Jones secured his own heel hook victory over the no. 4-ranked Roberto Jimenez. Jimenez has a reputed weakness to leglocks, but he demonstrated preparedness for Jones's leglocking pedigree early. He escaped Jones's first two attempts to tangle up legs, transitioning to back attacks on his way out. But Jones eventually secured Roberto in a leg entanglement and systematically broke down his defenses to achieve the submission win.
After his victory, Jones challenged Dillon Danis to a match. Danis, who has not competed in a grappling match since 2017, would likely need a victory over a top-ranked competitor if he wants to be invited to ADCC 2021.
---
Clay Impresses In Decision Loss To Garcia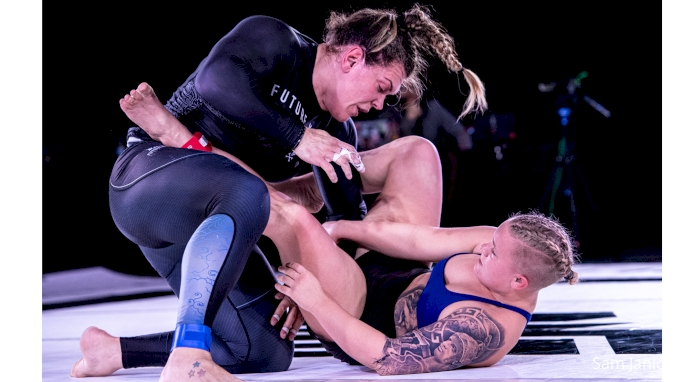 Elisabeth Clay was a significant underdog against four-time ADCC champion Gabi Garcia. While Garcia's pressure and experience led her to a unanimous decision victory, she did not have the dominant performance many expected against the young brown belt.
The result of this match may be a moral victory for Clay. She stymied Garcia's world class smash passing game with her flexible guard and determined retention, and even offered some offense in the waning minutes of the match.
In most instances, Garcia relied on a body lock pass from within Clay's guard to open it and then force half guard. But from her half guard, Clay demonstrated gritty guard retention, fighting off a significant weight disadvantage.
While Gabi controlled the match positionally, Elisabeth had a few opportunities to create offense from her guard. Her most significant attack, an omoplata, developed in the final minute of the match. While it appeared Garcia would be able to pressure out of the position if time had continued, few competitors have gotten Gabi into such a compromised position in her 12-year black belt career.
---
Geo Earns First Win Over Paulo Miyao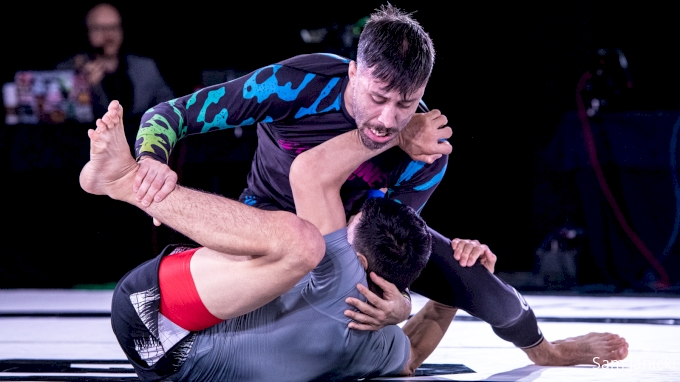 Geo Martinez has been inching closer toward beating Paulo Miyao every time the two match up. At Who's Number One, Geo found the right strategy to beat Paulo, winning the 15-minute submission only match via split decision. Geo alternated between passing attempts and leg attacks for the duration of the match. While he never successfully completed a pass or threatened a leg, he was the busier of the competitors for most of the match. Paulo countered many of the leg entanglements with back attacks, but could not secure position, and was only truly offensive for one short burst toward the end of the match.
---
Nathalie and Luiza Fight To Narrow Split Decision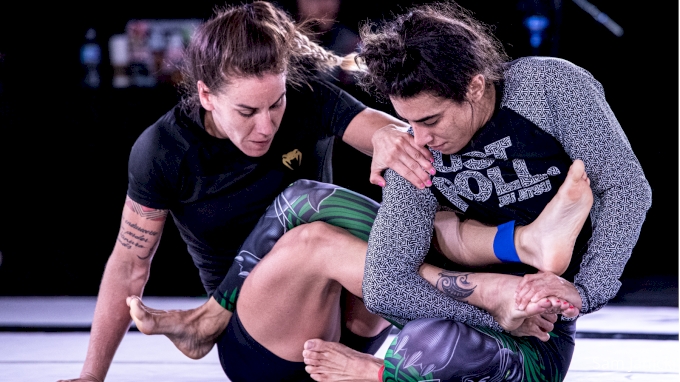 In one of the wildest matches at Who's Number One, Nathalie Ribeiro and Luiza Monteiro fired attacks for 15 minutes straight. Luiza initiated many of the attacks, favoring the leg entanglements and trying to set up heel hooks. But Ribeiro remained alert, keeping her knee free, and offered significant counter attacks in most instances. The most notable exchange of the match came when Luiza sat back for a leglock, allowing Nathalie to come up and pass. She nearly took Luiza's back and then nearly secured the mount before Luiza recovered and transitioned to another leg attack, which Nathalie defended.
A difficult match to call, the referees sided with Ribeiro by split decision after 15 minutes. Another victory over a top-10 opponent, this win should solidify Nathalie's place in the top 5 under 62 kg.
---
Leon Controls Fill-In Opponent, Steele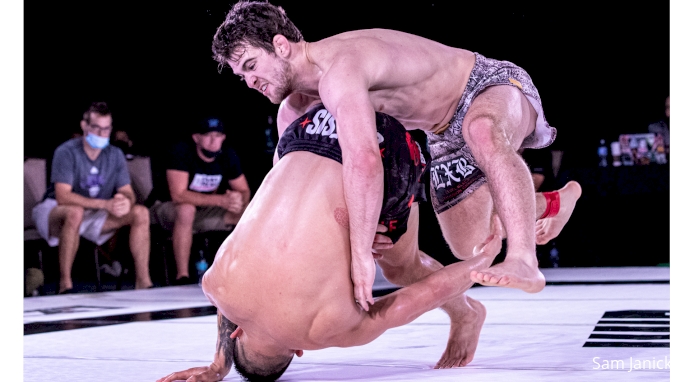 Dante Leon returned to the win column against Kody Steele. Steele was a late fill-in for Gilbert "Durinho" Burns, who pulled out of the match due to an upcoming UFC title shot. Steele fought out of several threatening guillotines, but never managed to take control of the match against Leon, who is currently ranked no. 4 in the 77 kg division. Dante managed most of the match from the headquarters position, pressuring Steele's guard to open attack angles. But the highlight of the match was his initial double-leg takedown, as Steele is most often noted for his flashy wrestle-jitsu. After the Match, Steele asked for a fight against Roberto Jimenez.
---
Tackett Makes Quick Work Of Rau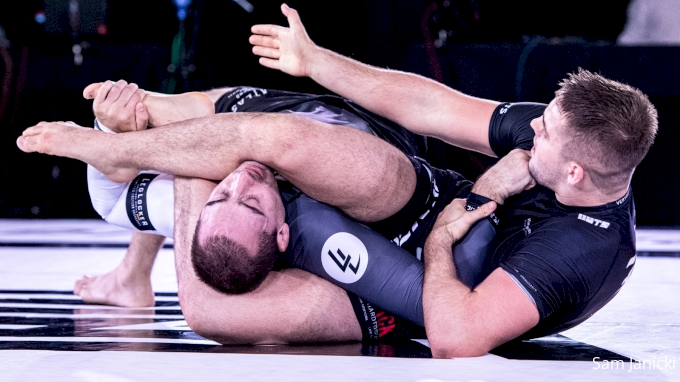 Steele's Brazilian Fight Factory teammate, Andrew Tackett, earned the first submission victory of the night against a familiar opponent, Jason Rau. Tacket defeated Rau in 2019 at the ADCC West Coast Trials by points, and he made a statement in this rematch. It took Tackett less than four minutes to float over Rau's guard and threaten a triangle before finishing with a Kimura. Both competitors are likely to return to the ADCC trials when they return before the 2021 World Championships, and this win should be a confidence boost for the no. 9-ranked 77 kg-er, Tackett. Tackett later asked for a match against Xande Ribeiro.