Big Deal PRO #3
Grappling Bulletin: The Return of Leandro Lo
Grappling Bulletin: The Return of Leandro Lo
As one of the most beloved competitors of the last decade, Leandro Lo turns heads any time he steps onto the mat and fans will see him in action very soon.
Jul 6, 2021
by Hywel Teague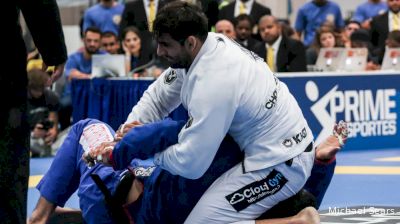 It's been a long time since we've seen Leandro compete without the gi– nearly four years, in fact. Leandro has lined up a couple of events in coming weeks, starting with a gi superfight and culminating in one of the toughest and most anticipated no-gi tournaments of the year.
No Grappling Bulletin podcast this week, we'll be back next Monday July 12 at 3:30pm ET. Watch it on FloGrappling.com or the app, or catch it LIVE on YouTube or Facebook.
Missed a live show? Catch up on the replays here.
---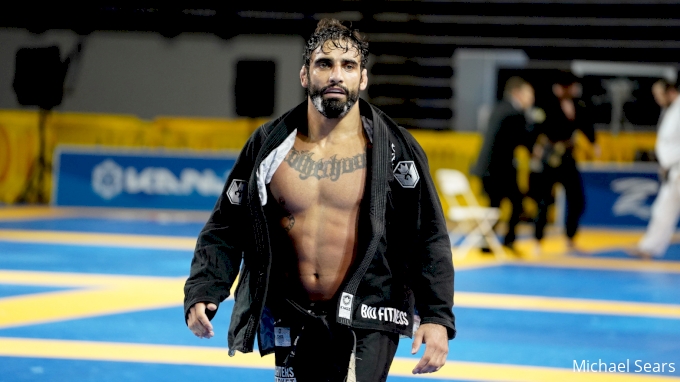 Leandro Lo is Coming Back, And He Will Compete No-Gi
Everybody loves Leandro Lo. One of the greatest competitors of the last 10 years, the Brazilian showman is a true fan favorite, and nothing less than a hero in Brazil. Lo entered his name in the history books by winning IBJJF World Championships gold medals in every weight category from lightweight to heavyweight with a combination of deft technique and bottomless heart. It can't be overstated the impact Lo had on the competition scene since his black belt debut in 2011. He has been a permanent fixture on the podium at any tournament he enters, and has collected an incredible seven IBJJF World gold medals, eight IBJJF Pan gold medals, four UAEJJF Abu Dhabi World Pro gold medals, and many others.
Now 32 years of age and a world-class competitor for 10 years straight, Lo has slowed down his output and is more selective over the events in which he competes. Lo only competed once all year, a gi superfight back in February 2021. In fact, Lo competed less in 2018, 2019 and 2020 combined than he did in 2017 alone.
Take a look at the number of black belt matches Leandro Lo has had over the last 10 years, according to BJJ Heroes.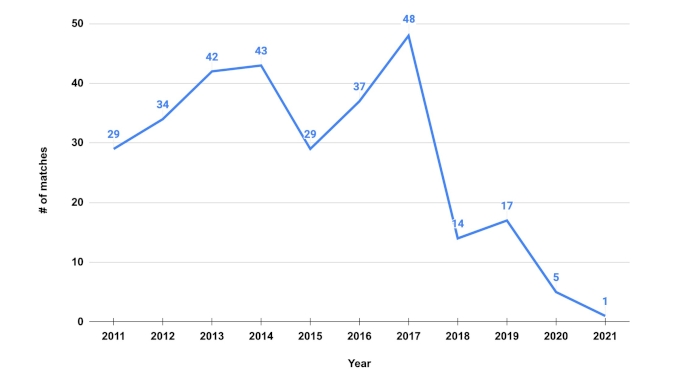 Leandro Lo's recorded black belt matches from 2011-2021 (data courtesy BJJ Heroes)
After some of the quietest competition years in his entire black belt career, Lo has got two events lined up in quick succession in July and August.
Leandro's first match since February will be a gi match versus Henrique Ceconi, going down on July 10 on Big Deal Pro #3. It's a decent challenge for Lo as Ceconi is a promising up-and-comer and will be competing in his hometown. Still, it's a very winnable match for the veteran, but by no means a guaranteed result.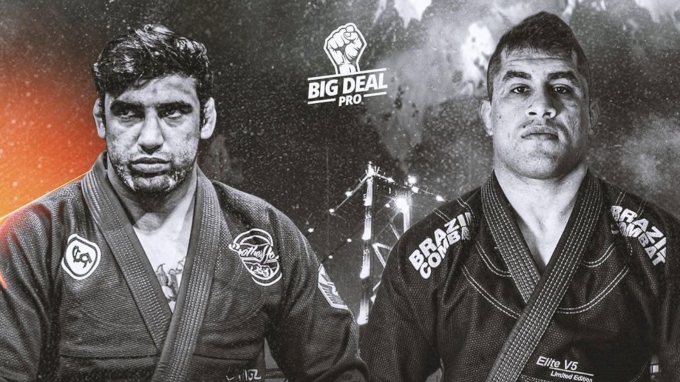 Leandro takes on Henrique Ceconi on July 10 on Big Deal Pro #3
Leandro Lo in the BJJBet 88kg Grand Prix
Coming up on August 1 at BJJBet will be Leandro's toughest challenge in years. Lo will step out of his comfort zone to compete in his first no-gi event since ADCC in 2017, joining the line-up for BJJBet's 88kg no-gi GP.
Leandro seldom competed in no-gi events as a black belt but that's not to say he doesn't have experience. Consider the fact that he is a two-time Brazilian National no-gi champion (2011, 2012), winning double gold in 2012. In the same year, he took silver in the absolute division at the 2012 IBJJF World No-Gi Championship, losing to Xande Ribeiro via advantage.
By far Leandro's most significant no-gi win of recent years was in an ADCC-rules superfight versus Gordon Ryan. This match took place in early 2017 at the West Coast Trials, with Gordon Ryan stepping up on minutes notice to take on Leandro after his original opponent Braulio Estima got hurt backstage while warming up. Lo won that match on points by utilizing a smart takedown game, and was fortunate to take out an unprepared Gordon back before his ascension to the no.1 pound-for-pound no-gi grappler in the world.
As big as Leandro's win over Gordon was, the no-gi match that people remember the most took place later that same year when he bombed out in the opening round of ADCC 2017, losing via submission to the then-unheralded Craig Jones. That was Lo's last no-gi match until now, three years and nine months ago.
The list of names for BJJBet's 88kgs GP is fearsome. They've assembled some of the toughest names on the planet, and have thrown in a couple of very disruptive names for good measure. Alongside the no-gi world champ Lucas "Hulk" is the grittiest of all veterans, Vagner Rocha. Teen phenom Mica Galvao adds much-needed fresh blood into the mix, while the presence of feared MMA fighter Rousimar Palhares is a chaotic, unpredictable factor.
BJJBet 88kg No-Gi Grand Prix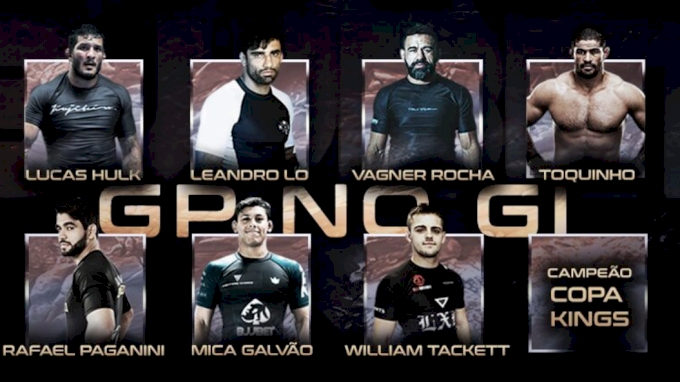 A lot has happened in the no-gi game since Lo last competed. Techniques that were seldom seen back then are commonplace now, particularly with regards to leg locks. An entirely new list of names dominate, with more and more arriving in the rankings– consider the rise of Micael Galvao and William Tackett, who were 12 and 16 years old the last time Leandro competed no-gi.
Don't be mistaken, Leandro has been training no-gi in preparation for this event. But how much, and with who? Does he have access to high level training partners who can test him with the cutting edge no-gi techniques being used by today's elite competitors?
We will find out on August 1, less than one month from now. You'll be able to watch the entire event on FloGrappling live or on demand. And you definitely don't want to miss this.
For a full preview of BJJBet click here
---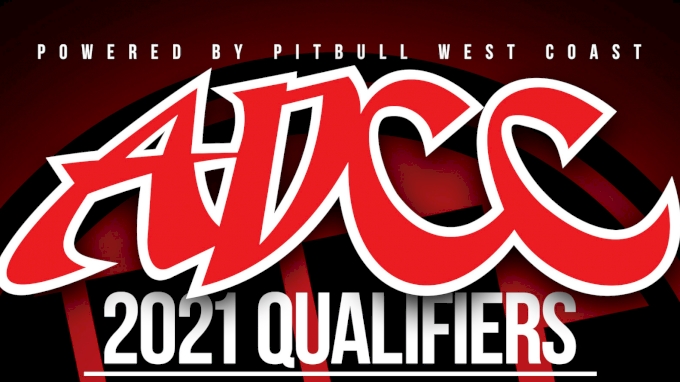 Provisional ADCC 2022 Trials Locations Announced
The qualifying period for the ADCC 2022 World Championships starts in September 2021 with the first of the international trials events. So far, confirmed dates and locations (subject to change) include:
1st ADCC European Trials - Poland, Sept 18
1st ADCC North American Trials - New Jersey, Nov 6
1st ADCC Asia & Oceania Trials - Singapore, Dec 11
Following an announcement on the official ADCC social media we can report there are five more trials tentatively scheduled for the following locations in 2022:
2nd ADCC European Trials - "likely Moldova"
2nd ADCC North American Trials - Southern California
2nd ADCC Asia & Oceania Trials - Melbourne, Australia
ADCC South American Trials – Sao Paulo and either Rio de Janeiro or Florianopolis
As yet there are no dates for the 2022 events. We will continue to update you with details as we learn them. The next ADCC World Championships will take place at the Thomas and Mack Center in Las Vegas on September 17-18, 2022.
---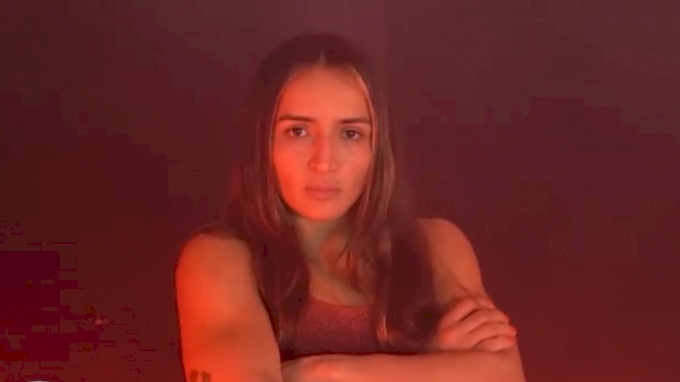 Talita Alencar wins MMA debut
Gi and no-gi world champion Talita Alencar made her MMA debut last week and used her world-class jiu-jitsu to score a first round submission.
Alencar, who trains with UFC vet Charles McCarthy in Florida, fought 33-year-old Staci Vega at Titan FC 70 in a strawweight match (115lbs / 52.5kg).
The Brazilian opened up the submission by using strikes from top position to force Vega to turn and expose her back. From there, Alencar quickly secured the fight-ending strangle at 4:14 of the first round.
---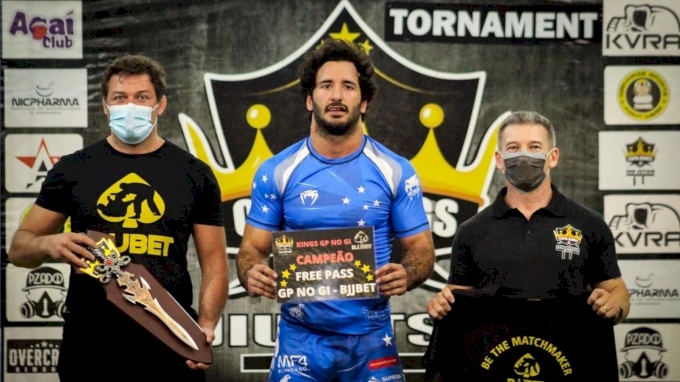 Servio Tulio Wins Qualifier, Joins BJJBet 8-man Grand Prix
Copa Kings de Jiu-Jitsu took place in the state of Sao Paulo over the weekend and they held a qualifier for BJJBet's upcoming 8-man no-gi grand prix.
Bringing together eight grapplers to compete in an elimination event, the prize for the winner would be to mix it up on August 1. in the -88kg tournament.
Copa Kings assembled a number of well-known grapplers from around Brazil representing most of the major teams and giving a chance to a number of relative unknowns.
The competitors included Marcelo Gomide (Gracie Barra), Vinicius "Chocko" Reis (Guigo JJ), Djalma Morais (Gracie Barra), Alexandre "Robinho" Jesus (Claudio Calasans), Servio Tulio (Gracie Barra), Everton Freitas (Nucleo Jiu-Jitsu), Diogo Almeida (Almeida JJ) and Hygor Brito (PSLPB Cicero Costha).
Servio Tulio emerged the winner after three tough matches, including points victories against Everton Freitas and Hygor Brito (4-0 and 2-0, respectively), and a rear naked choke submission win against Alexandre Jesus (aka "Robinho") in the final. Tulio didn't concede a single point throughout the tournament.
Tulio, who trains with Felipe Pena at Gracie Barra in Belo Horizonte, puts himself alongside the likes of Leandro Lo, Mica Galvao, Rousimar Palhares and Vagner Rocha.
Catch the full replay of Copa Kings on YouTube.
---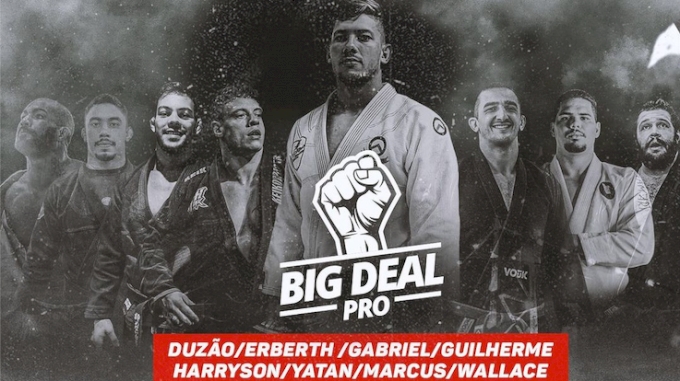 Big Deal Pro 3 Will Shake Up The Ultra-Heavyweight Rankings
By Corey Stockton
The Brazil-based Big Deal Pro is set to launch its first card on FloGrappling for Big Deal Pro 3 on July 10.
Big Deal Pro 3's 8-man bracket will include top-10 ultra heavyweights, and several athletes who could slide in near the top with a compelling performance.
The ultra heavyweights will take the mats in the main event, an eight-man bracket featuring some of Brazil's biggest and most explosive gi competitors. The bracket is bound to have rankings implications as two of the favorites in the bracket are currently ranked on the bubble of the division.
Big Deal Pro 3 will also feature several superfights which could further impact the rankings, particularly in the upper weight categories.
Gutemberg Pereira vs Erich Munis will be one of the matches to keep a close eye on. Pereira, the no.2-ranked heavyweight, has had a tremendous 2021, starting in his run at BJJ Stars V in February, where he took out Nicholas Meregali and Lucas Barbosa before falling to Felipe Pena in the final.
Also on the show are no-gi matches featuring Isaque Bahiense vs Servio Tulio, and Mahamed Aly vs Pedro Alex aka "Bom Bom", plus a gi superfight between Leandro Lo and Henrique Ceconi.
To read the full breakdown of the event, click here.
---
Watch Upcoming Jiu-Jitsu and Grappling Events on FloGrappling