Grappling Bulletin: Danaher Death Squad Announces Team Split
Grappling Bulletin: Danaher Death Squad Announces Team Split
John Danaher announced the split of his team over Instagram on Sunday, July 25. Read that, and more news from around the jiu-jitsu world here.
Jul 26, 2021
by Corey Stockton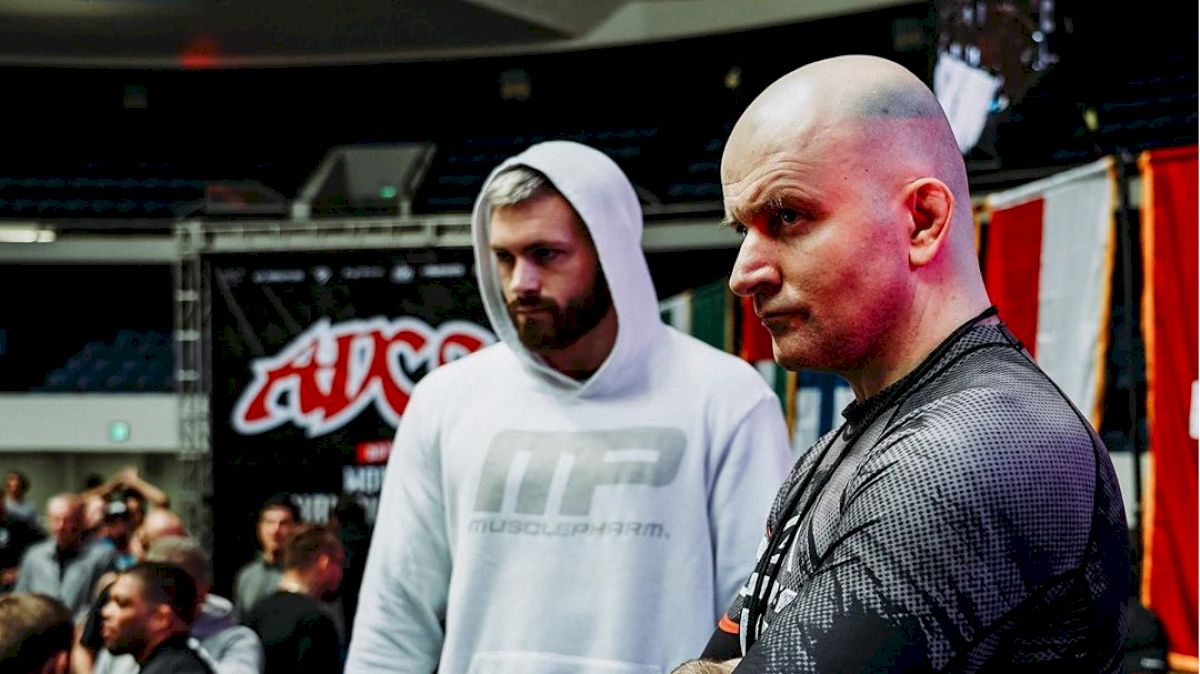 John Danaher released shocking news on his Instagram page yesterday, announcing the breakup of the Puerto Rico-based Danaher Death Squad.
"It is with great sadness that I have to announce the break up of the squad as a unified training and competition team," Danaher said in his post. "A combination of factors revolving around disagreements in physical location of a future school, personality conflicts, conflicting values and an inevitable tension between the team brand and the growing individual brands of members were the main factors."
Several other members of the former squad have released similar posts on Instagram, echoing Danaher's sentiments of sadness regarding the split.
Read their statements here:
It remains uncertain where the athletes will end up. Gordon Ryan, for one, said in a comment that he would never leave Danaher's side unless Danaher asked him to.
---
Don't forget to watch the Grappling Bulletin podcast, every Monday at 3:30pm ET. Watch it on FloGrappling.com or the app, or catch it LIVE on YouTube or Facebook.
---
IBJJF Adds World Championships, Heavyweight and Middleweight GP To 2021 Calendar
The IBJJF has been steadily ramping up it's volume of local open tournaments since March of this year, a welcome increase in competition after a year marred by cancelled events and the Coronavirus pandemic.
On Friday, the IBJJF dropped huge news, announcing the dates and location for the 2021 IBJJF World Championship. The federation posted on its official Instagram that it would hold the 2021 Worlds on December 9-12 in Anaheim, CA.
More than 18 months after the last world championships, the biggest event in gi jiu-jitsu is back! This news follows several previous announcements from the federation regarding major events, including Pans (September 1-5), No-Gi Worlds (October 7-10), Brasileiros (September 25-October 3) and World Masters (November 10-13).
Something a bit more exclusive on the IBJJF calendar, the organization has announced two gi grand prix to be held in Las Vegas at Jiu-Jitsu Con during the World Masters tournament.
Last week, the IBJJF announced the first competitor in the heavyweight bracket: Felipe Pena.
Pena, the no.1-ranked pound-for-pound gi competitor, has had a dominant year, and stands to put an exclamation mark on 2021 with successful outings at the IBJJF GP, and the World Championship in December.
The rest of the roster in the heavyweight GP has not yet been announced. But one athlete has been announced in the middleweight grand prix: Tanian Dalpra. Dalpra has had a stellar debut year at black belt, amassing 21 wins and just one loss. But he hasn't often been tested by the best of the middleweight division, and will conclude 2021 with two great opportunities to earn his spot in the rankings.
The IBJJF is expected to fill out the middleweight and heavyweight GP rosters in the coming weeks.
Registration for the world championships is not yet open, but the IBJJF has already announced that black belts will need 36 ranking points to participate.
---
Nicky Ryan Likely To Require Knee Surgery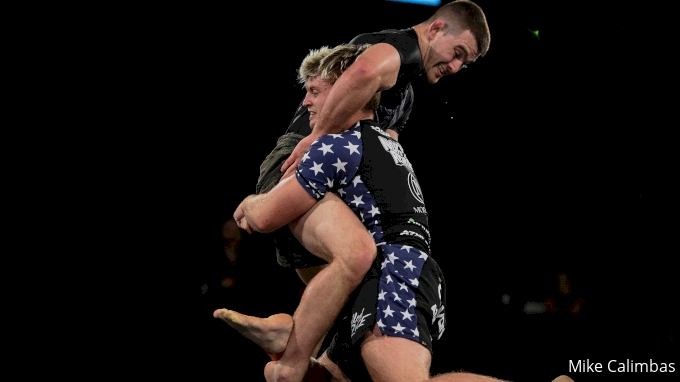 Nicky Ryan posted an update on his Instagram regarding his injured knee, saying that he damaged his meniscus, and will require surgery.
In his post, Ryan said he was considering his options, debating between a repair which could leave him sidelined for up to six months, or a removal which could put him out for four to six weeks.
"2 of my teammates have gotten the repair done and both of them ended up hurting it again and eventually had to get it removed anyways. The doctor recommends that I get it repaired but so did the doctors of both of my teammates and the last thing I want is to waste 6 months of my life recovering from the repair surgery just to get it taken out anyways. I definitely have a lot to think about and will look to get a second opinion on it from another doctor."
Ryan sustained the injury in a wrestling exchange against Dante Leon at FloGrappling's Road to ADCC on July 17. He had been controlling the match with powerful takedowns from his feet and the ground, and secured several guard passes. He went on to win the match, fending off Leon's passing attempts from his guard after hurting his knee.
His win over Leon was the best performance of Ryan's career. Ryan, who has often had long periods of inactivity between matches, cited a recent uptick in competition frequency as a reason for his success against Leon. A long recovery time, then, could be a big setback.
---
WNO Championship: Men's 155 lb Division Released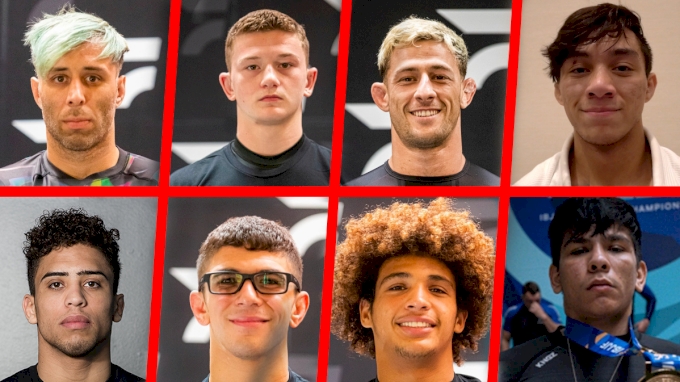 We have released the full Men's 155-lb roster for the WNO Championship on September 25-26! The eight man bracket will feature Mikey Musumeci, Kade Ruotolo, Kennedy Maciel, Geo Martinez, Cole Abate Diego "Pato" Oliveira, Joshua Cisneros, and Ethan Crelinsten.
This will be one of the five divisions, each fighting for $30,000 and the WNO Championship belt. We will announce one division per week for the next four weeks. Stay tuned this week to find out who's in the Women's 115-lb division.
Throughout August, we will announce the Men's 185-lb, Women's Heavyweight, and Men's Heavyweight brackets.
---
Weekend Results & Recap
IBJJF Orlando Open
The IBJJF held a gi and no-gi tournament in Orlando, FL this weekend. Here are the most notable results:
Yago De Souza won three matches on his way to gold in the black belt open weight division in the gi.

Renan Cruz earned double-gold in the brown belt gi bracket.

Oliver Taza continued his hot streak in IBJJF competition, collecting double gold in the no-gi tournament.

Kieran Kichuk won the black belt no-gi lightweight division, submitting both of his opponents.

Lightweight Anthony Ortiz took double gold in the brown belt no-gi tournament.
Fight To Win 178
Xande Ribeiro controlled the pace and positional play of his match against Fellipe Trovo for the length of their eight-minute match at Fight to Win 178. But he didn't seal the win until the last 30 seconds of the match, in which he locked an armbar from closed guard and looked to finish. Although Trovo escaped, the submission attempt was enough to put Ribeiro ahead, giving the 40-year old his first victory of 2021.
Ribeiro was joined in victory by his Six Blades student Victor Hugo. Hugo defeated the top-ranked super heavyweight, Guilherme Augusto via decision, fighting most of the match from his guard.
Osvaldo Queixinho Moizinho defeated Pedro Dias in the co-main event, a gi match which went the distance.
Finishers Open 6
Newly-promoted 10th Planet black belt Jeff Mock won the Finishers Open 6 featherweight tournament on Sunday, July 25, stamping his ticket to the Emerald City Invitational 2 145-lb bracket on August 7 in Atlantic City, NJ.
Mock climbed through an 18-man EBI rules bracket, earning submission in his first three matches before beating Robert Diggle in overtime. Like Mock, Diggle earned three submissions on his way to the final.
Mock, a black belt under Zach Maslany and JM Holland, was awarded the 16th slot at the upcoming Emerald City Invitational, a 16-man featherweight bracket in the EBI ruleset with a $10,000 prize for the champion. But Mock will have his work cut out for him there. His first match will be against IBJJF no-gi world champion, ADCC silver-medalist and no.1-ranked lightweight, Kennedy Maciel. Others in the bracket include Gabriel Souza, Diego Pato, Josh Cisneros, Gianni Grippo, Kieth Krikorian, and Jon Calestine.
---
Upcoming Events